Have you ever been curious about Asian Bowl Cut Hairstyles?
The Asian bowl cut has been a popular hairstyle for decades. It is unaffected by race, time, or gender. Because of its adaptability the bowl cut is popular in both men and women in Asia.
In fact, extremely popular in androgynous persons. Our gallery features Asian men that are fully embracing the androgynous Asian bowl cut hairdo.
The contour of the Haircut is the first thing you should think about while developing an Asian bowl cut. Your stylist will be able to make your look different after they've achieved the proper form.
Top Asian Bowl Haircuts
Techniques like feathering and tousling are wonderful for personalizing the look. These approaches give the Haircut a little more diversity.
Classic Asian Bowl Cut
When it comes to traditional men's haircuts, you should expect to see something that is both adaptable and appropriate for everyone.
The classic Asian bowl cut, on the other hand, symbolizes a bold and exceptional look that every man will dare to try. You can softly tousle the top to add a touch of modernity.
Modern Asian Bowl Cut
If you want to look modern with your bowl haircut, then Modern Asian Bowl Cut would be better because it looks stylish and modern.
Most Asians wear this Hair cut since it is a popular Haircut.
Short Asian Bowl Haircut
If daily styling of your thatch isn't your thing, opt for a short Asian bowl cut. A short haircut for men is practical and looks stylish and elegant.
Layered Asian Bowl Cut
Going for layers is the best approach to improve your hair's natural texture while adding volume. Layered Asian Bowl haircuts give the user a slightly messy, crisp and unique style, which works great with bowl cuts.
Colored Asian Bowl
Although Asian bowl cut hair grabs a lot of attention on its own, you may amp up the boldness of your look by dying your hair a vivid color, like pink.
Clean Asian Bowl
Clean lines are important in a classic Asian bowl cut. However, by accentuating with an under shave, you can bring it up to date.
Push the loose fringe to one side of the hair rather than letting it hang over your eyebrow for a great and stunning twist.
EBoy Asian Bowl Cut
Pair your simple bowl cut with one of the most visible signs of maturity and awesomeness – middle parting it perfectly by dividing it with comb or fingers– to make it clear and sleek that you're rocking like a mannish, not a boyish, hairstyle.
In your EBoy Asian Haircut, curtain bangs are exactly what you're looking for.
Mushroom Asian Nape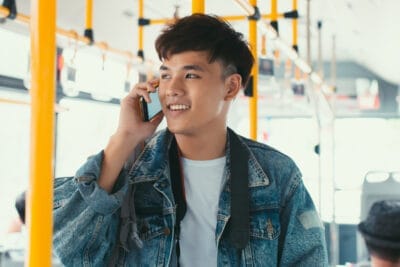 If you search for #bowlcut on Instagram or Pinterest, you will be shocked to see the mushroom Asian cut is one of the top results.
And the most shocking part is that, when cut and styled correctly, they look great. The serious and elegant top that falls about the head makes a good statement!
Curly Asian Bold Cut
We have some great news for guys that have to deal with natural hair every day! Bowl cuts, especially when they have beautifully tapered sides, are the most practical haircuts for guys with curly hair.
To style it, all you need to do is moisturize your curls on a regular basis. In terms of versatility, this cut offers a wide range of curly hairstyles.
Long Asian Bowl
The thicker and more lustrous your Asian bowl cut is, the more thickness and shine it may display.
Unlike many long hairstyles for guys, this easygoing, pop star-like design keeps the cut's fundamental size while adding more length to the back and curling the sides and fringe inwards.
Uneven Asian Bowl Locks
When you add uneven locks of hair to your Asian bowl cut, you can blur the boundary between classic and modern styles.
They're not hair locks, but they stand out attractive and stick from top to bottom loosed fringe, catching people's attention with their modernity.
Bleached Asian Bowl
We can't get enough of the bleached-haired guys from popular music bands who are all the rage these days. A bowl done on bleached hair with the top and sides clearly divided is all about making a statement is called Bleached Asian Bowl Cut.
If this style appeals to you, you may experiment with platinum hair color and other cool blonde hair ideas that guys find fashionable today.
Oxford Asian Bowl Cut
How about a hairstyle that reminds you of your university days?
An Oxford Asian Bowl haircut is distinguished by its complete neatness and shine on top.
This time, it can be more different, textured, and fun: Just choose this bowl-cut hair version, which looks like an unintentional undercut dressed.
Caesar Asian Inspired Bowl Cut
Combining two modern haircuts is usually a good idea. The lengthier and slightly choppier fringe of a Caesar Asian Inspired Bowl cut looks fantastic with the bowl cut profile.
If a Caesar haircut isn't right for you, other layered fringe haircut will do the trick.
Parted Asian Bowl + Layers
The classic middle part haircuts will never go out of style. The nice aspect is that this parting can be used with medium-to-long haircut.
Though creating a center area for a bowl cut is simple, it creates a polished and manly style by emphasizing a man's greatest features.
Trendy Asian Bowl Cut
The trendy Asian bowl cut, like the Korean bowl cut, looks sleek and defined. The cut requires no effort to shape and style due to the thick and coarse hair texture. Furthermore, you can choose style of side fade without sacrificing density.
Spiky Asian Bowl Cut
Spiky hairstyles are unlikely to go out of fashion. You have complete control over the size and intensity of the spikes to make this style looks more good, like spiky Asian Bowl Cut.
Textured Asian Mushroom Bowl Haircut
To pull off an Asian bowl cut, guys must not only look confident and bold but make you feel confident and daring. Otherwise, it can come out ludicrous.
If you possess all of the necessary characteristics to master the Haircut, don't be afraid to mix and match elements, like this textured two-level undercut Asian bowl cut and a mustache.
Cropped Asian Bowl Fringe
As with an Asian bowl cut, it's the fringe that makes all the difference, so experiment with it. Crop it a little unevenly and pair it with a scruffy beard.
Tips For Maintaining an Asian Bowl Haircut
Asian hair isn't always cooperative. Consider a Korean digital perm with an organic solution if you're serious about beachy waves. Believe me, It's nothing like the wiry, crisp noodle perm you had in the your school.
It uses a process peculiar to Asian hair to make simple waves instead of harsh perming chemicals.
Beat the Frizz
When your hair's cuticles — the small scales that cover each strand — don't lie flat, it frizzes. Humidity, which expands the hair shaft, or over-styling, which fries it, are two possible causes.
To protect your cuticles, start with a sulfate-free shampoo and conditioner in the shower. Sulfates destroy the natural oils that coat them.
Shampoo and conditioner with Keratin Complex are recommended. Avoid over-styling or weighing down your hair with too much product.
"To maintain hair lighter and airy, avoid oils and strong conditioners."
Styling Tip
To add volume to your hair without using products, use a tiny crimping iron on the roots. Pin one inch of hair behind your ear.
Then, immediately under the top layer you just isolated, crimp the roots so that when you're done, your hair falls smooth but has volume without using chemicals.
This is a practice that works on all hair types, including blondes and Asians.
Conclusion
Finally, there are no limitations on Asian Bowl haircuts for all types of hair that you may try. Almost all Asian Bowl haircuts for all hair type of hair can be modified for wavy or straight hair, and the many of them are suitable for occational events.
Before deciding on a particular Asian bowl hairstyle, take some time to evaluate your work environment, personality, and personal style.
Hopefully, you liked the variety of different Asian Bowl haircuts for your hair.
Which of these Asian Bowl haircuts is going to be your favorite?
Do you want to wear Asian Bowl haircut for your hair?
Let us know in the comment section.
If you still have some doubts about Asian Bowl Haircuts, scroll below to see the FAQ section.
Asian Bowl Haircuts for Boys Hair FAQs
What is the best way to style an Asian bowl cut?
Asian Bowl Cut is a fairly low-maintenance hairstyle that can be styled in a short amount of time.
First, wash your hair and blow-dry it quickly. Otherwise, a styling gel can be used (medium to stronghold). Apply the gel to towel-dried hair and use your fingers to work it into the strands.
Is the Asian bowl cut more suited for men?
No. Asian Bowl Haircuts are Suitable For both Men and Women.