5 Simple Steps to A Dazzling Drake Beard Style
Drake is a renowned Canadian rapper and an icon in the world of fashion and grooming. Among his many distinct features is his signature drake beard style.
Whether or not you choose to wear a beard, it's undeniable that you'll appreciate the appeal of Drake's facial hair. From neatly trimmed stubble to longer, more rugged beards, Drake has showcased a variety of beard styles that have left many in awe.
Whether you're a longtime fan of Drake or simply looking to upgrade your grooming routine, this article has everything you need to achieve the perfect drake beard style.
With our expert advice, you'll learn how to grow and groom your beard like a pro, and we'll provide you with all the tools you need to make it happen.
Who is Drake?
Drake is a multi-talented artist and entrepreneur hailing from Toronto, Canada. He has appeared on the world map as a rapper, singer, songwriter, and actor, as well as through various business ventures.
Drake's rise to stardom began in 2010 with the release of his album Thank Me Later, and since then, he has become one of the best-selling artists of recent years.
Drake, just like a few other people of his generation, has become one of the most successful and influential artists. His music is known for its relatability and personal touch, drawing inspiration from his experiences and observations.
Over the years, he has become a fashion icon. His most notable feature is his beard, which has become a signature part of his look.
The Drake beard style has become popular among men, with many replicating his perfectly groomed facial hair.
Before we dive into the 5 steps to achieving this look, let's first take a closer look at the unique characteristics of Drake's beard.
⦁ Drake's beard is black.
⦁ The Drake beard length is 0.5 inches long.
⦁ The meeting point of the mustache and beard has amazing finishing.
⦁ Near the ear, it gets a smooth fine hair-like turn.
⦁ The beard is not so dense.
How to Get Drake Beard Style
Follow these simple steps to get the Drake beard style!
Step-1: Allow Your Beard Time to Grow
While some men can grow a full beard in a matter of days, others may take several weeks or months to achieve the desired length and thickness.
To grow a Drake beard, you'll need to be patient and consistent in your grooming routine to help your beard grow and maintain its health and appearance.
If you already have a long beard like Dan Bilzerian's beard, you have to cut it. But you can let it be, especially if you want a mixed beard style.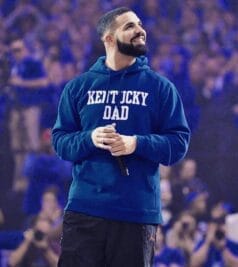 Step-2: Work on The Edges
Shaving the edges of the beard requires caution and proper techniques to avoid skin cuts and ingrown hairs. Soften your beard hair with warm water and shaving cream, making it easier to work on the edges.
Using a sharp razor or trimmer can prevent pain and irritation. Ensure you follow the natural hairline and avoid cutting too high for the best Drake beard.
Be extra careful when shaving sensitive areas around the ears and neck. Rinsing the face with cold water after shaving and applying a soothing aftershave lotion or balm will help prevent inflammation and skin irritation.
Step-3: Work on the Mustache Line
It's time to focus on shaping and trimming the hair above your upper lip.
This is where the mustache line comes into play, creating a sharp and defined border that complements the rest of the beard.
Use precise tools to style your beard, as this will ensure the line is even and symmetrical on both sides.
Once you've mastered this technique, you can continue to shape and trim the rest of the beard to achieve the full Drake beard look.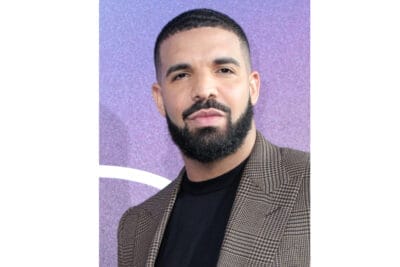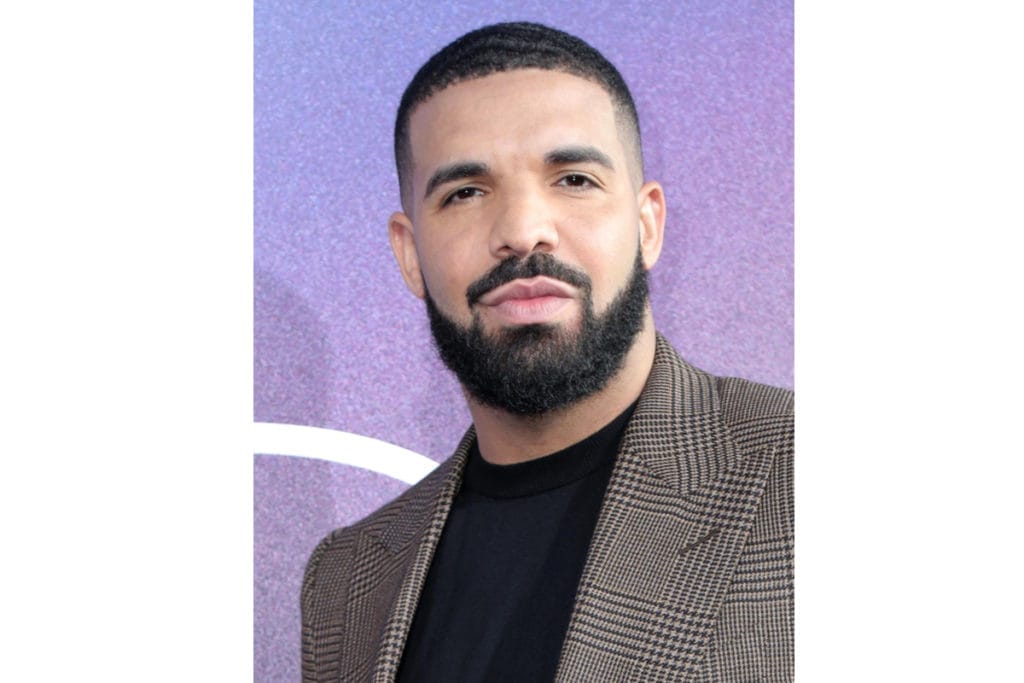 Step-4: Finishing Line
Here you need to be careful and precise. Start by trimming all of your facial hair to a similar height using a pair of scissors.
Then, take your razor or trimmer and create a 'V' shape inclined near the lips. Consider removing some of the facial hair below your lower lip.
Make sure the line is straight, using the cheek line as a guide. If anything remains unchanged or rough, take the time to perfect it yourself.
Once you're happy with the result, wash your beard with a beard shampoo and apply a conditioner to make it glossy.
Step-5: Add Black Dye
One of the defining features of the Drake Beard is its black color. Add an appropriate amount of black dye to your beard to achieve this look.
You'll need to wash your beard with water before and after the treatment. Of course, modifications can be made based on personal preferences.
Once you've achieved the desired color, you'll be well on your way to the Drake Beard style.
The Best Drake Beard Styles You Must Try
Only Sideburns
When Drake appeared in the Anchorman 2 movie, he sported a medium stubble with thick sideburns that, along with his afro hair, made him look very different from his usual self.
To achieve his impressive sideburns beard style, simply trim or shave your beard while keeping your sideburns intact and allowing them to grow.
Pair the sideburns beard style with an afro haircut for a more cohesive look that's less likely to look out of place.

Short Beard and Short Hair
Drake's short beard with short hair is a classic look many fans have tried to replicate.
To achieve this style, you'll need to trim your beard down to a length of just 2-3 millimeters using an electric trimmer. Notice how Drake's hair is denser and longer than his beard, which is a crucial element of this look.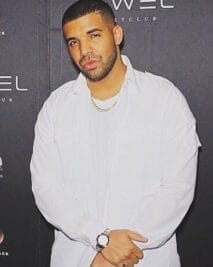 Thick Long Beard
Drake's long beard style is simple and easy to achieve. All you need to do is allow your beard to grow for a few inches, maintaining it and keeping it neat as it grows.
To complement your beard, you'll also need to grow your hair, ensuring it's just as thick and full as your beard.
Once your beard has grown to your desired length, you can style it the way Drake does, keeping it neatly groomed and trimmed.
For an even more cohesive look, you can also shave the sides of your head slightly, as Drake often does.
Conclusion
Drake's beard style is one of the most sought-after looks for men who want to add some edge to their appearance. Whether trying to impress someone special or want to feel confident in your skin, a well-groomed beard can make all the difference.
With the tips and techniques outlined in this guide, you can achieve the same look as Drake in just five weeks and with a few minutes of maintenance each day.
Trim your beard regularly to keep it looking its best and radiate the same sleek, confident vibe as Drake. Use shampoo and beard oil to keep your beard glossy.
FAQS
Is Drake Beard Perfect for You?
Did you know that anyone can achieve Drake's beard style? This is because its texture is relatively simple and not too thick, making it easier to manage.
With a bit of patience, you can sport the Drake Beard Style in just a few days.
Why Must You Try the Drake Beard Style?
The Drake Beard is one of the most straightforward beard styles to achieve. It's worth trying because you don't need to wait several weeks to grow a full beard. In fact, you can see results in as little as 10 days.
Khamis Maiouf is a professional barber who graduated from Hinckley College in England with a degree in hairdressing. He has also won several barbering contests and successfully operated a barbershop for the last two decades. As a skilled hair stylist for 20 years, his goal is to teach others how to achieve a beautiful appearance through their hairstyles.