The Mystery of James Harden's Missing Beard
James harden is a renowned basketballer famous for being the Houston Rocket forward, his three-pointers, and his Euro-step.
However, something else made him stand out: his beard. His iconic beard gave him much confidence. His different beard styles, including the full lumberjack beard, made him nicknamed "the beard. "
But before he joined NBA, he didn't have a long or full beard, and this gets us thinking whether it's because he was so occupied with his new career that he didn't have time for a shave.
So let's look at James harden with a shaved beard.
Clean Shave
With this type of shave, you need to remove all the facial hair apart from the eyebrows and eyelashes.
However, you can maintain short sideburns. Maintaining this beard shave is costly since you must do it frequently, like several days a week so you need to have a good time to do this.
It could be James Harden no longer had time to frequent his barber; hence he decided to have a full beard that didn't require much attention.
Light Mustache
He has also been spotted with a light mustache before joining NBA.
He maintains this look by having the jawline and neck clean shaved while maintaining a trimmed sideburn.
To have this look, you must keep visiting the barber for a clean shave on the neck and jawline area, which is time-consuming.
But this look is amazing on him and gives him a youthful look.
Pencil Mustache With a Small Goatee
You may not realize that James Harden has a goatee, but upon looking closely at him, you will see a small goatee that complements his pencil mustache.
This is not a cut you will have within a few minutes; the barber will take good time in shaping your mustache.
Remember, the jawline has to be shaved regularly to attain this look.
Trimmed Beard
A trimmed beard is a simple style you can have within a few minutes.
If you want some hair on the face, and you want them to look a little neat and stylish, but have little time to spend on your beard, you can try this style.
James Harden currently looks cleaner with this style than with the full beard on his face. But this could have resulted in the fuller beard he is proud of today.
The Stubble Beard
This style brings a clearly defined cheek and neckline.
All the other hair on the cheeks and above the neckline is completely removed. Here, he combines the look with a pencil mustache.
This is one of the styles that looks great on him. It's also a style that is not easy to achieve and time-consuming.
With his tight career schedule, it can be heard frequenting the barbershop. So his full beard style can be understood.
Heavy Stubble
This is the start of Harden growing his beard.
He started growing this beard style around season 4 of his career. The then stubble beard grew into a heavy stubble.
According to his progress in beard growth, the next move can clearly be seen.
He could have done this to reduce the time he spent maintaining his beard to concentrate on his career. Later on, he grew a full beard.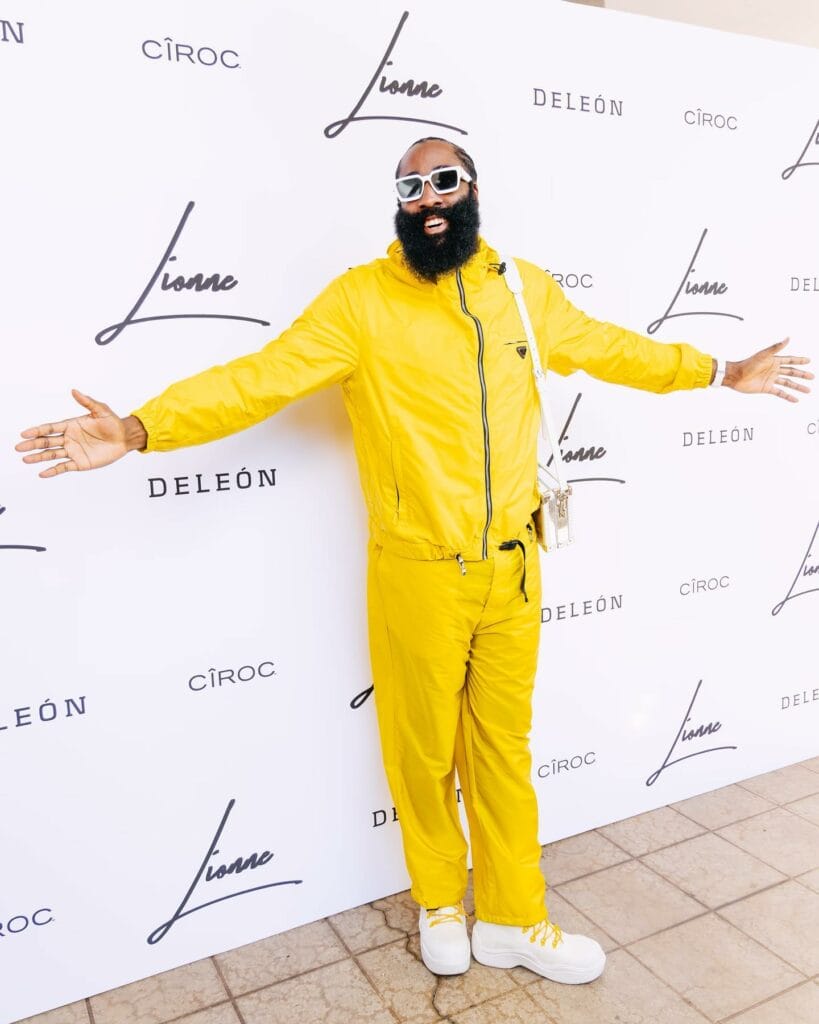 Final Thoughts
The beard seen on Harden's face today is not something that just came out of the blues, it has been a gradual move, and he finally reached where he wanted to be.
Some beard styles are costly, for you have to invest your time and money to achieve that clean look you want.
However, it's good to try what looks good in you, no matter what it takes.
FAQs
Why did James Harden shave his beard?
There is no official reason given for why James Harden shaved his beard. Some speculate that it may have been for a new endorsement deal or personal preference.
Has James Harden always had a beard?
James Harden has been known for his beard since he entered the NBA in 2009. However, he did not always have a beard and has been seen without one in pictures from his college days.
Khamis Maiouf is a professional barber who graduated from Hinckley College in England with a degree in hairdressing. He has also won several barbering contests and successfully operated a barbershop for the last two decades. As a skilled hair stylist for 20 years, his goal is to teach others how to achieve a beautiful appearance through their hairstyles.