The Weeknd Hair Chronicles: A Journey Through Iconic Styles
When it comes to hair-raising style transformations, The Weeknd is truly at the forefront of trends.
Throughout his career, The Weeknd Hair has experienced a dynamic evolution that never fails to keep fans on the edge of their seats.
From iconic dreadlocks to sleek Afros and everything in between, this artist is a trailblazer when it comes to pushing the boundaries of hair fashion.
In this article, I'll take an in-depth look at The Weeknd's most captivating and memorable hairstyles.
So, hold onto your scissors and get ready to be INSPIRED by The Weeknd Hair journey!
The Weeknd Hair Evolution: A Journey Through Style (2016-2021)
As a celebrity hairstylist, I've had the opportunity to witness firsthand the incredible transformation of various artists, and The Weeknd's hair evolution is no exception.
In this article, we'll take a trip down memory lane, exploring the captivating changes in The Weeknd Hair from 2016 to 2021.
May 2016 – The Weeknd Dreadlocks: Iconic and Unforgettable
The Weeknd's iconic and unforgettable dreadlocks were a signature look during this period.
These distinctive locks made a bold statement, setting him apart from other artists in the industry.
May 2017 – The Weeknd Beard: A Fresh Change
In May 2017, The Weeknd Hair journey took a turn as he embraced a more conventional look with a well-groomed beard.
This change showcased a mature and polished side of the talented musician.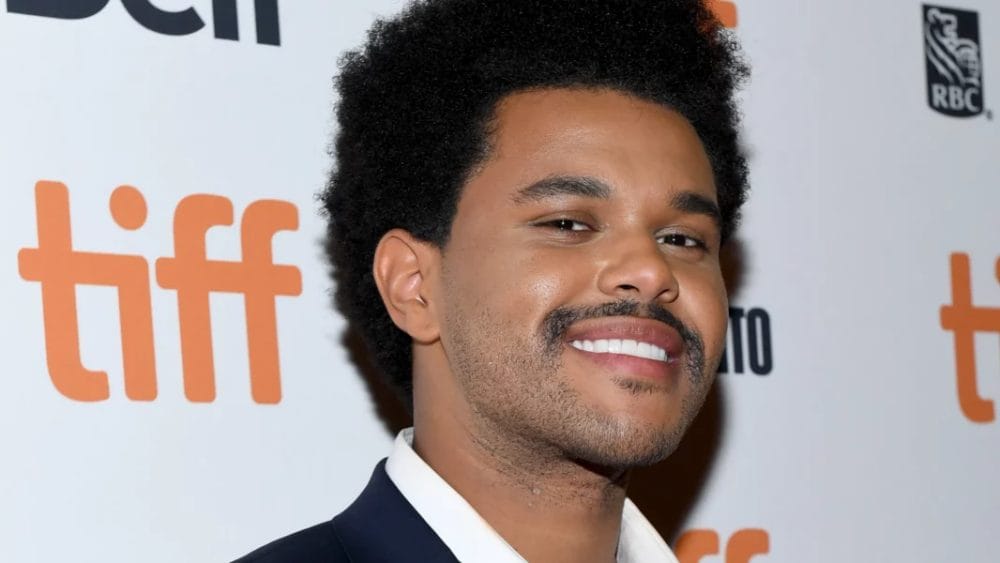 June 2017 – Box Fade: Classic Meets Contemporary
The Weeknd Hair continued to evolve in June 2017 with a stylish Box Fade.
This classic yet contemporary haircut featured a sharp, clean look that added a touch of sophistication to his overall appearance.
July 2017 – High Top: Embracing Retro Vibes
In July 2017, The Weeknd Hair took on a retro feel with the High Top hairstyle.
This eye-catching look paid homage to the iconic styles of the '80s and '90s, proving that everything old is new again.
August 2017 – Brown Dreads: A Nod to the Past
In August 2017, The Weeknd Hair revisited his past with Brown Dreads, a similar look to his signature dreadlocks.
These striking locks were a nod to his distinctive style from the previous year.
August 2017 – Medium Afro: Timeless and Versatile
The Weeknd Hair journey culminated in August 2017 with a timeless and versatile Medium Afro.
This classic hairstyle showcased his natural curls, adding a youthful and carefree vibe to his overall look.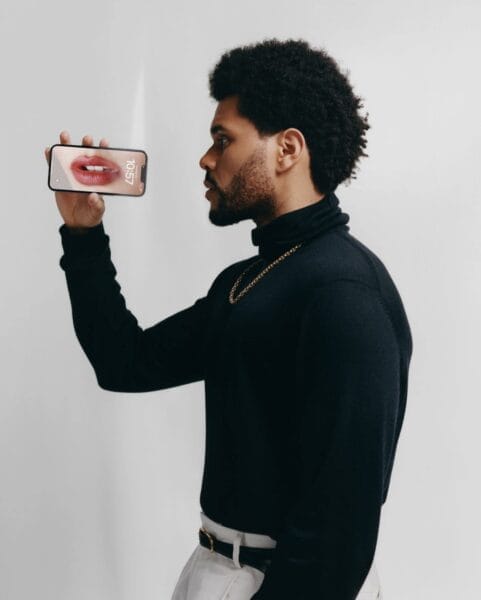 September 2017 – Dramatic Bang: A Bold Statement
In September 2017, The Weeknd Hair featured a dramatic bang, which made a bold statement.
This look added an edgy and modern touch to his repertoire of hairstyles.
March 2018 – Mini Afro: Effortlessly Cool
By March 2018, The Weeknd Hair transitioned to a cool and effortless Mini Afro.
This hairstyle showcased his natural curls and highlighted his laid-back personality, while still maintaining a polished appearance.
November 2018 – Afro Hair: Embracing Natural Texture
In November 2018, The Weeknd Hair evolved once again with a fuller Afro Hair.
This look embraced his natural texture, exuding a confident and authentic vibe that fans couldn't help but admire.
November 2019 – Big Texture: All About Volume
A year later, in November 2019, The Weeknd Hair took on a voluminous and eye-catching look with Big Texture.
This hairstyle made a powerful IMPACT, drawing attention to the artist's unique sense of style.
July 2020 – Thin Mustache: A Subtle Change
By July 2020, The Weeknd Hair incorporated a subtle change with the addition of a Thin Mustache.
This facial hair added a touch of sophistication and maturity to his overall appearance.
October 2020 – Box Braids: A Trendy Transformation
In October 2020, The Weeknd Hair underwent a trendy transformation with Box Braids.
This stylish and modern look showcased the artist's willingness to experiment with different hairstyles and stay ahead of the fashion curve.
February 2021 – Big Afro & Goatee Beard: A Striking Combination
Lastly, in February 2021, The Weeknd Hair featured a striking combination of a Big Afro and Goatee Beard.
This hairstyle not only highlighted his natural curls but also added an extra layer of edginess to his overall look.
Conclusion
The Weeknd Hair evolution from 2016 to 2021 is a testament to the artist's unique sense of style and willingness to embrace change.
As a celebrity hairstylist, I am always EXCITED to see what the future holds for this talented musician and his ever-evolving style.
FAQs
Q1. What is The Weeknd hairstyle called?
The Weeknd is known for sporting a unique, signature hairstyle that is a mix of different styles. While there is no official name for this hairstyle, it can be described as a combination of a high-top fade with a tightly curled hair top that is often styled into small twists or dreadlocks. This look has become synonymous with The Weeknd's image and helps him stand out as a distinctive artist.
Q2. Who was The Weekend's hair inspired by?
The Weeknd's hair has been influenced by a number of artists, including Michael Jackson, Prince, and R Kelly. However, his specific style is largely his own creation, as he has evolved and experimented with different looks over the years. The Weeknd's hair is meant to reflect his eclectic sound and persona, and he often uses it as a way to express himself creatively.
Q3. Did the Weeknd Have Dreads?
In the early days of his career, The Weeknd did indeed have dreadlocks. However, in recent years he has switched up his style by cutting off his dreads and opting for a shorter, more versatile cut. The Weeknd's current hairstyle is often accompanied by an undercut or shaved sides, which give his curls more definition and make them stand out.
Q4. How do I get my hair like The Weekend?
To achieve The Weeknd's signature hairstyle, start by growing out your hair to a medium length. Then, ask your barber or stylist for a high-top fade that will create a sharp drop-off between the sides and top. Style the top of your hair with products designed for curly hair, and experiment with twists or small dreadlocks until you find a look that you like. With patience and the right products, you can achieve a similar look to The Weeknd's.
Q5. Does The Weeknd wash his hair?
While there is no confirmed information on The Weeknd's hair-washing routine, it is safe to assume that he takes good care of his hair. Curly hair like The Weeknd's requires regular washing and conditioning to keep it healthy and hydrated. Use a sulfate-free shampoo and a moisturizing conditioner to keep your curls looking defined and fresh. Additionally, consider using a leave-in conditioner or hair oil to help combat frizz and add shine to your hair.
Khamis Maiouf is a professional barber who graduated from Hinckley College in England with a degree in hairdressing. He has also won several barbering contests and successfully operated a barbershop for the last two decades. As a skilled hair stylist for 20 years, his goal is to teach others how to achieve a beautiful appearance through their hairstyles.