Kratos Beard: Achieving Maximum Fullness and Thickness
Every man dreams of having a masculine beard at some point in life.
It was not until Kratos appeared on the screens that people started talking about his looks and, more so, his massive beard. Read to the end to find out more about this sensational beard.
Who is Kratos?
Kratos, who later became the God of War, was a son of Zeus. He had unmatched powers and was skillful in his combat.
At one point, Kratos killed his wife and daughter, albeit accidentally. Soon after this incident, he renounced his loyalty and ascended to full Godhood.
Taking control as the God of War, Kratos started the mission to avenge the death of his brother who had been killed earlier on.
He killed his father and other betrayers, such as Titans and Olympians, to become an all-time god before departing to the Norse realm.
Kratos became a naturally brutal and violent God who would devour anyone at a slight provocation. His appetite for destroying armies by fire grew by the day. He, however, protected the troops he loved.
His other abilities were immortality, elemental power, mastery of any artillery, and reality-warping, among many others.
The Style of Kratos Beard
The name Kratos came into the limelight after the release of the video game the God of War in 2005. His grooming was a simple clean-shaven beard and bald. But when the video was reintroduced in 2018, his beard had changed to a long beard.
The change in beard shows a transformation into maturity and a character full of strength. The image portrayed is so lovely and inspiring.
Probably, that's why you must wear this beard.
He has a thick mustache and bushy sideburns, along with his beard flowing beyond his chin, making him a roaring lion in the jungle.
Somehow, his beard shows the type of a man with an 'I don't care attitude.'
Most actors in battle games and movies usually sport Kratos beard to complement their looks.
The Time It Will Take To Grow Kratos Beard
Imagine the length of time it takes to grow such a beard, trimming it to look exactly like Kratos and maintaining it.
Do you think it's easy?
Not really. You need a little more effort.
Before we delve into the time frame, it's crucial to understand how your beard grows. If you have curly facial hair, trim your beard more often to make it shoot in the right direction.
Growing this beard type will take you somewhere between 4-6 months or even more, depending on your hair growth.
All you need is to understand that this is a natural process requiring patience.
Even so, you can hasten the smooth process of growing your beard using the following simple steps:
Brush Your Beard
Start brushing your beard by placing your beard comb at the base and comb toward your chin. This will ensure that all dandruff is removed, leaving your beard looking clean.
Ensure you do this with the help of a stiff beard brush before you get wet in the shower.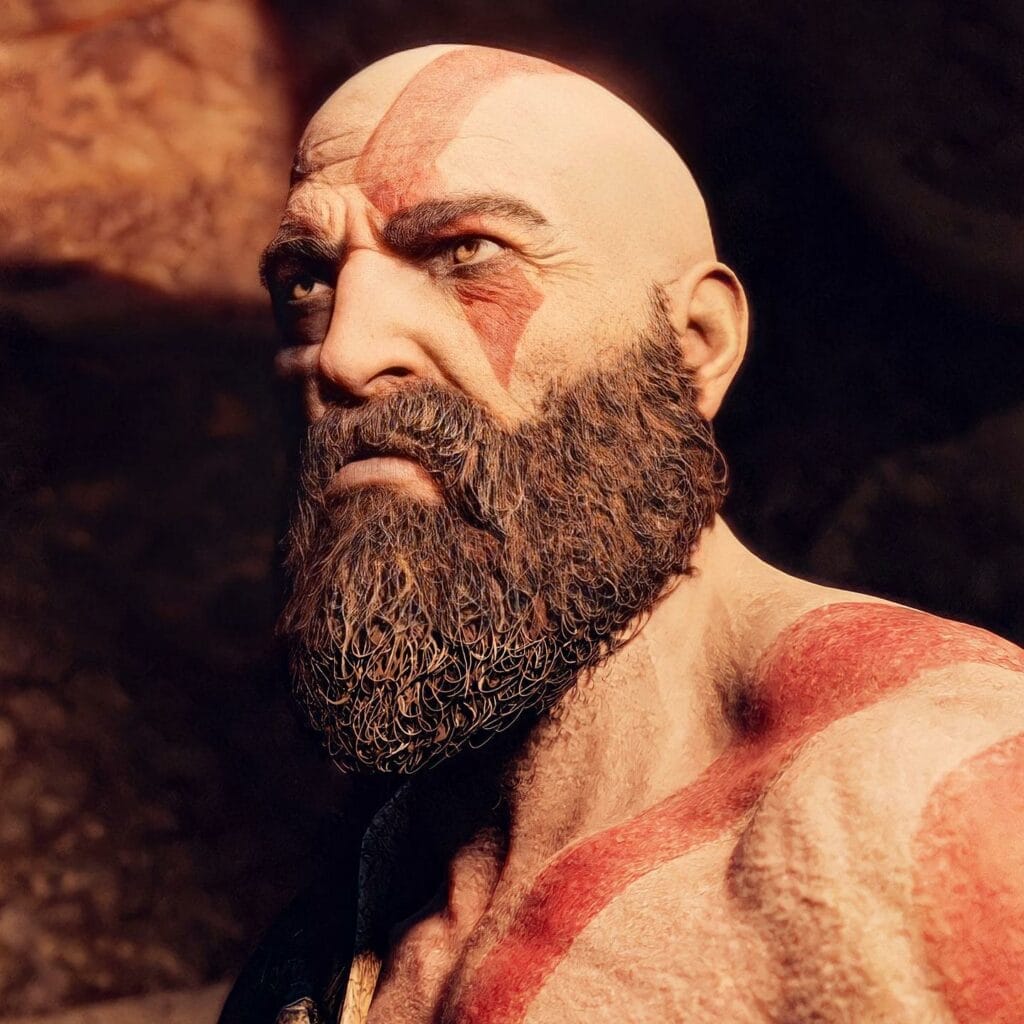 Trim Your Beard
Some of your beard hair will stray and take the wrong path while growing.
Trim off stray hairs with the help of a beard trimmer but take care not to cut down your hair length.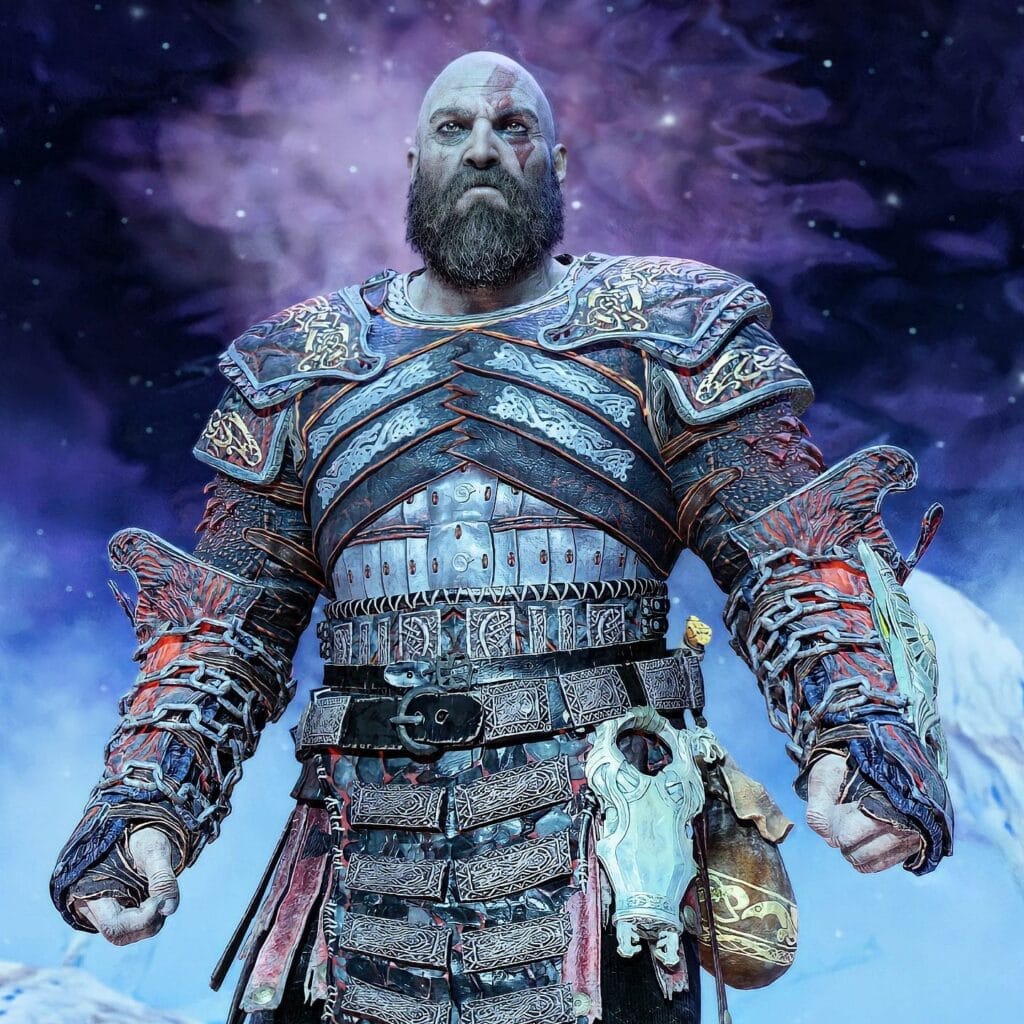 Use Beard Oil
Beard oil will take you miles in your bid to grow your beard. You like a healthy and glittering beard with oil, right?
Oil and massage them down to the skin, and you can't go wrong.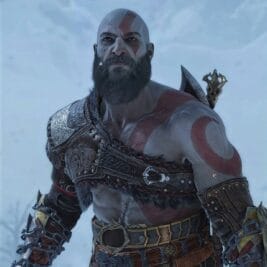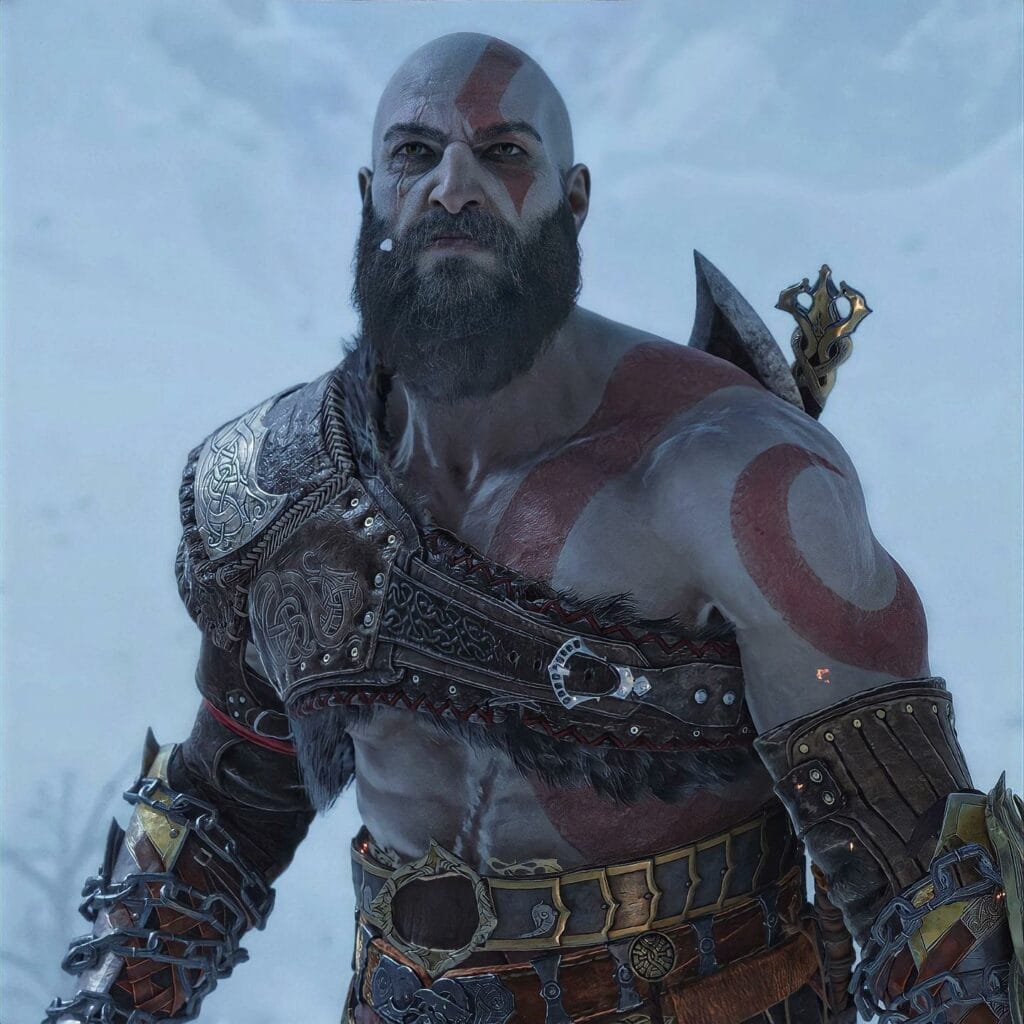 How To Grow Kratos Beard Style
You have recently watched the God of War series. And the protagonist, Kratos, inspired you in demeanor and looks. Now, you want to rock his magnificent beard and are wondering where to begin.
For many years, I have worn the Kratos beard thanks to the privilege of having bushy and naturally straight hair. Even so, walking this journey hasn't been easy.
We value your enthusiasm and want to make your dream a reality. For this reason, we have made every step of growing this beard simple and EASY to follow.
We have also laid bare the products you must use to help your beard thrive at all times, including during cold weather.
Read through for information and steps you must follow when growing this beard.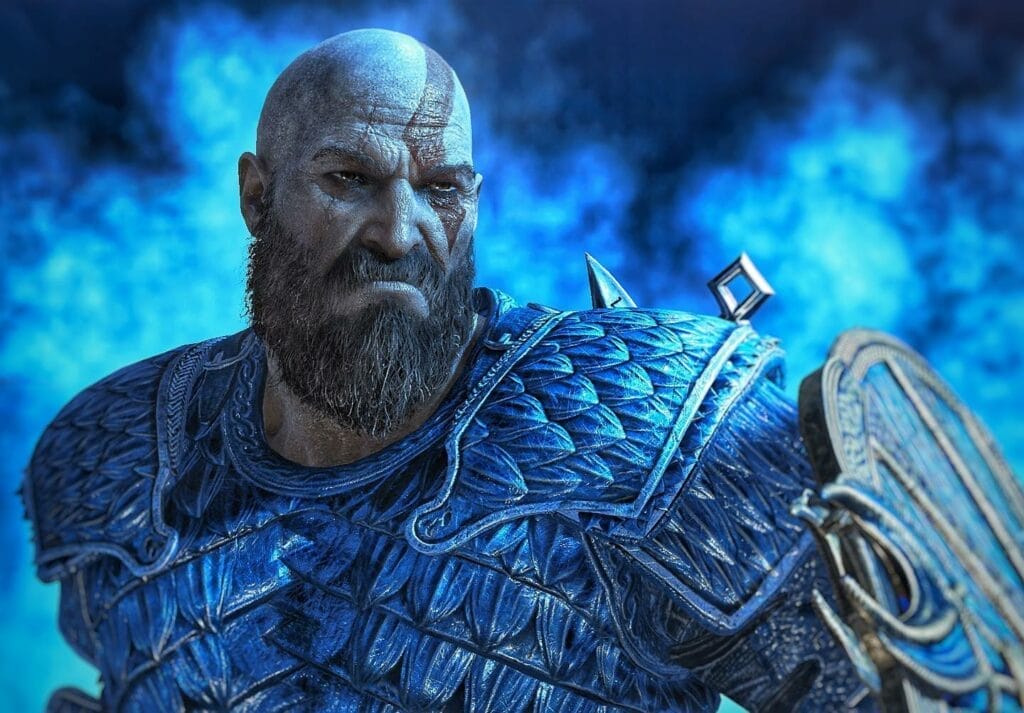 Step One: Clean Your Beard
Begin your journey to grow a Kratos beard by cleaning it, just as you would any other beard style. Washing your beard every day will not just give you freshness but will also rid you of skin peels and toxins. This way beard will grow faster and healthy.
Apply beard oil daily to avoid tangled beard hair and maintain suppleness. However, avoid using a lot of beard shampoo.
Step Two: Trim Your Beard When Needed
It is very unlikely that your hair will grow evenly at the start. Trimming your stray hair will help you look sharp and even. Before using a beard trimmer, you should first comb your hair to straighten it.
This will help you determine if your hair has attained the required length and as well hasten your beard growth rate.
Wet hair tends to sit differently than dry hair, so don't trim a wet beard.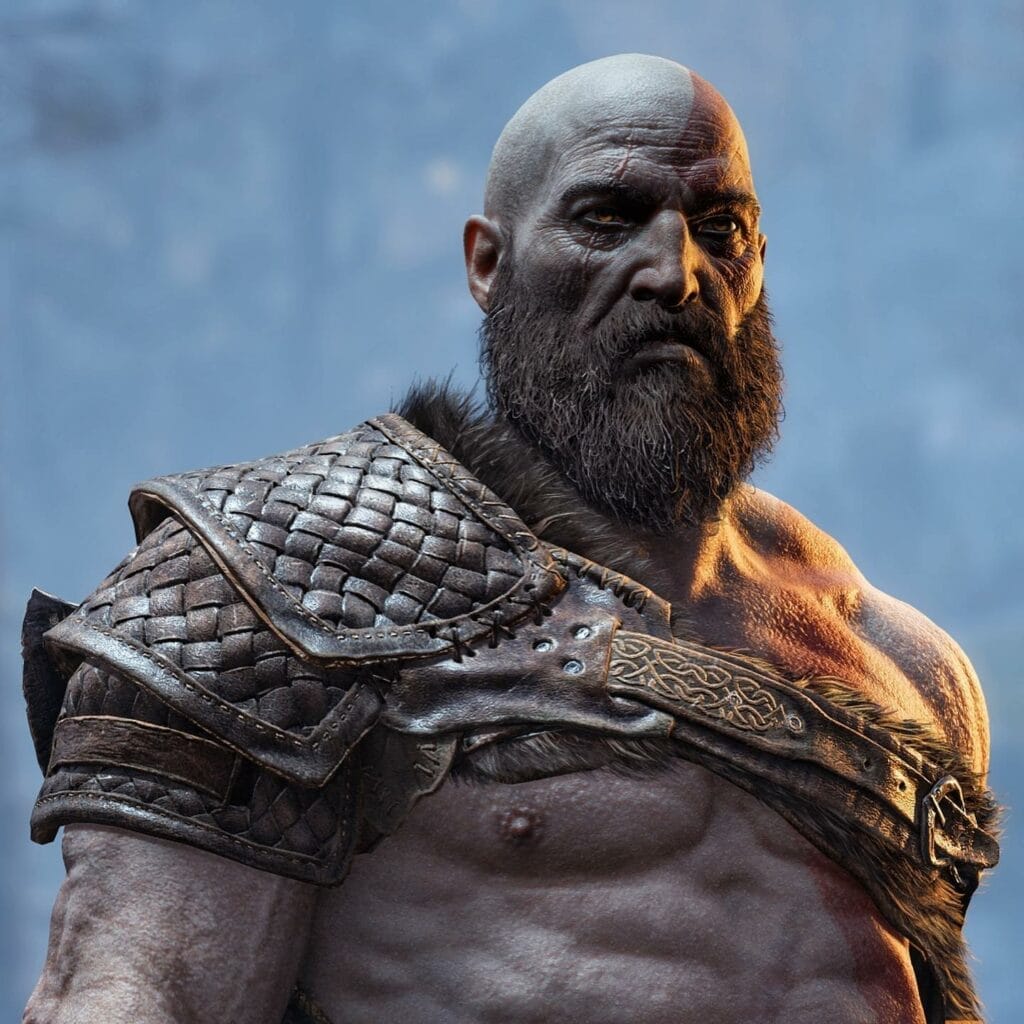 Step Three: Allow Your Beard Hair To Grow
Growing Kratos beard requires patience. It's a long-term procedure, in fact. All you can do is stay calm and wait while trimming your facial hair and washing it regularly for a healthy beard.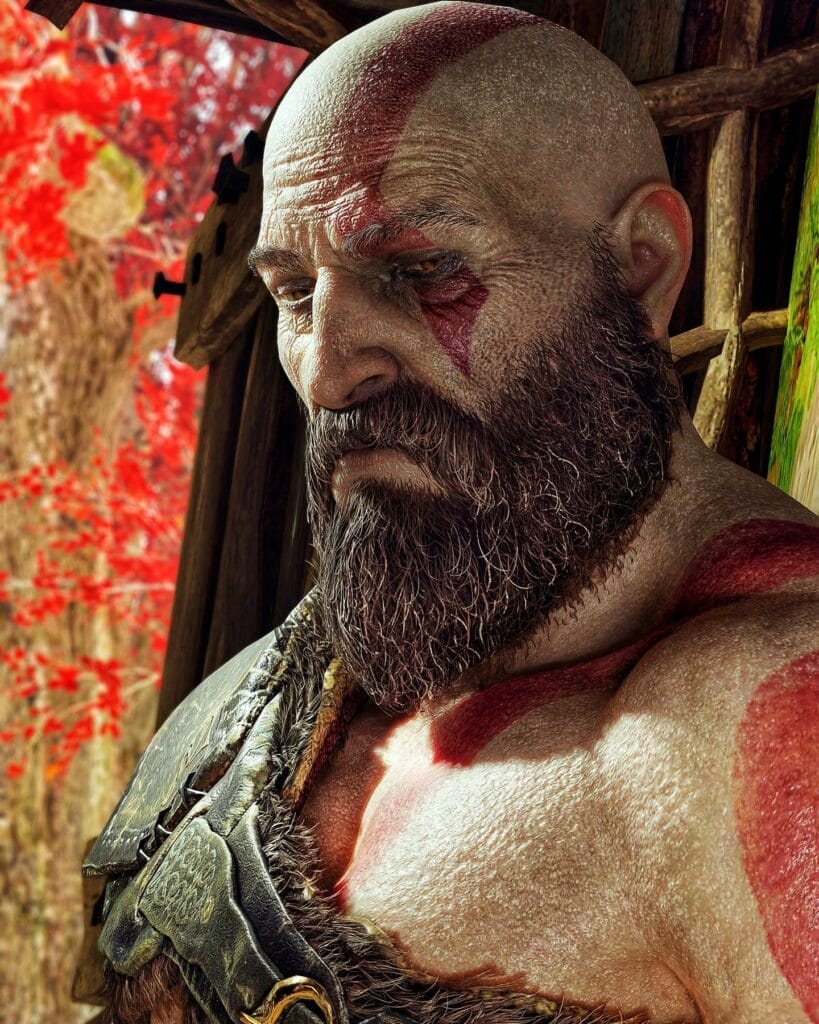 Hair Color
You are thinking of growing a Kratos beard, which is perfectly okay. But here is the thing.
Kratos beard color is extra-ordinary dark and dense. This means your beard base must be a dark or brown color beard.
You can still wear this beard style on any other beard hair color. If your beard is lighter, consider dying it using a variety of beard dye products already available in the market.
Mustache Line
A Kratos beard has a full-length mustache spread across the top lip of the bearded person. This is to say, the hair on top of a mustache grows full length covering that underneath.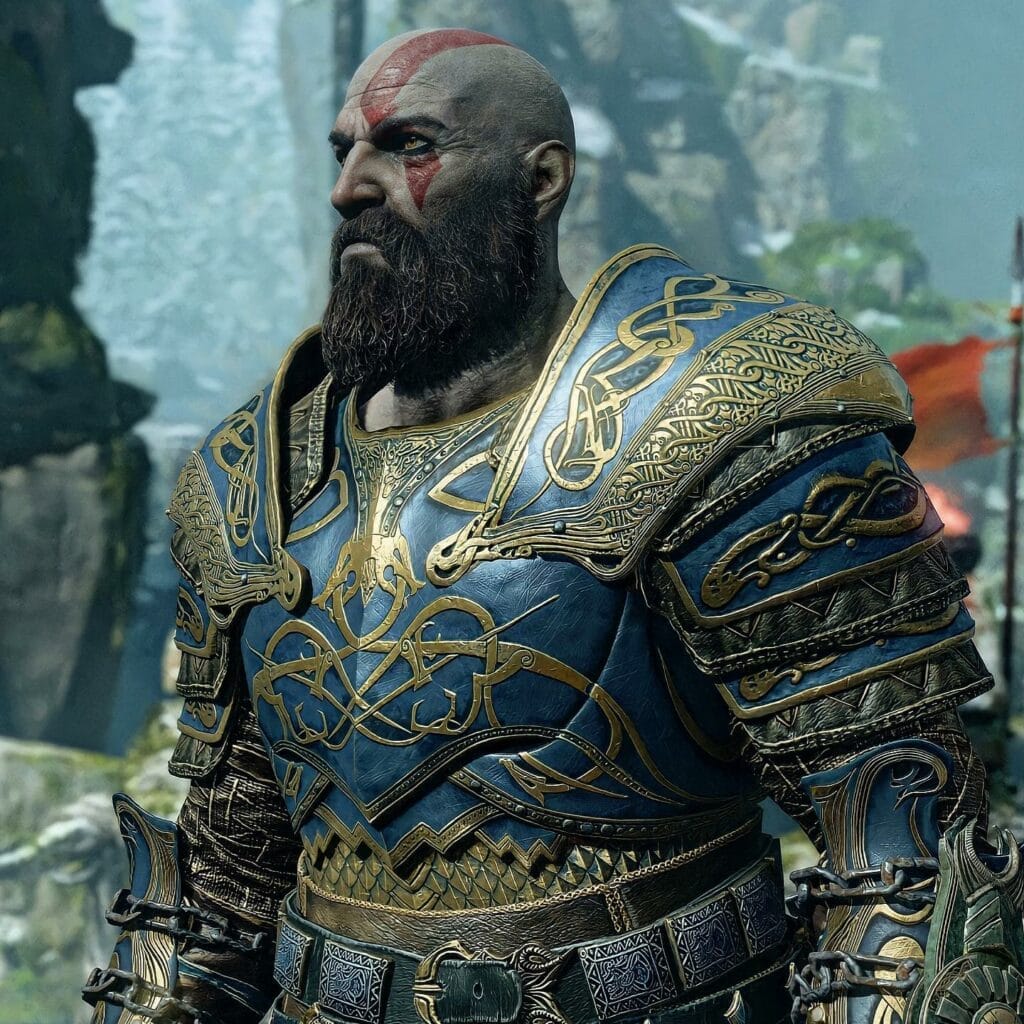 Beard Density
Initially, you need junk hair on your face to start growing the Kratos beard.
The entire beard must be dense, including areas like the cheeks and the point where the mustache and beard connect.
As you extend toward the sides of your head, your hair has to grow consistently, beginning from the front of your face to the beard as a whole.
Just in case you are not endowed with a bushy beard, try using dedicated beard products to boost your hair growth.
Kratos beard has its hair looking straighter than any naturally grown hair, and as such, pulling off this beard might be an uphill task for several guys. The only way for you is to use product straighteners or any other treatments for a healthy beard.
How To Maintain Your Kratos Beard Style
Taking care of your Kratos beard means you have to trim your hair along the cheek line, mustache, and neckline.
The beard must be well-conditioned and certainly not dry, which suggests using beard balm, wax, or other products for control.
We have laid down the procedure you must follow to keep your Kratos beard looking shiny.
Constant Trimming of Your Beard
Have a regular timetable that you must honor. For example, start by trimming your beard after every two weeks, and you'll enjoy the look of your beard. Regular trimming removes the fuzzy ends keeping your beard sharp and defined.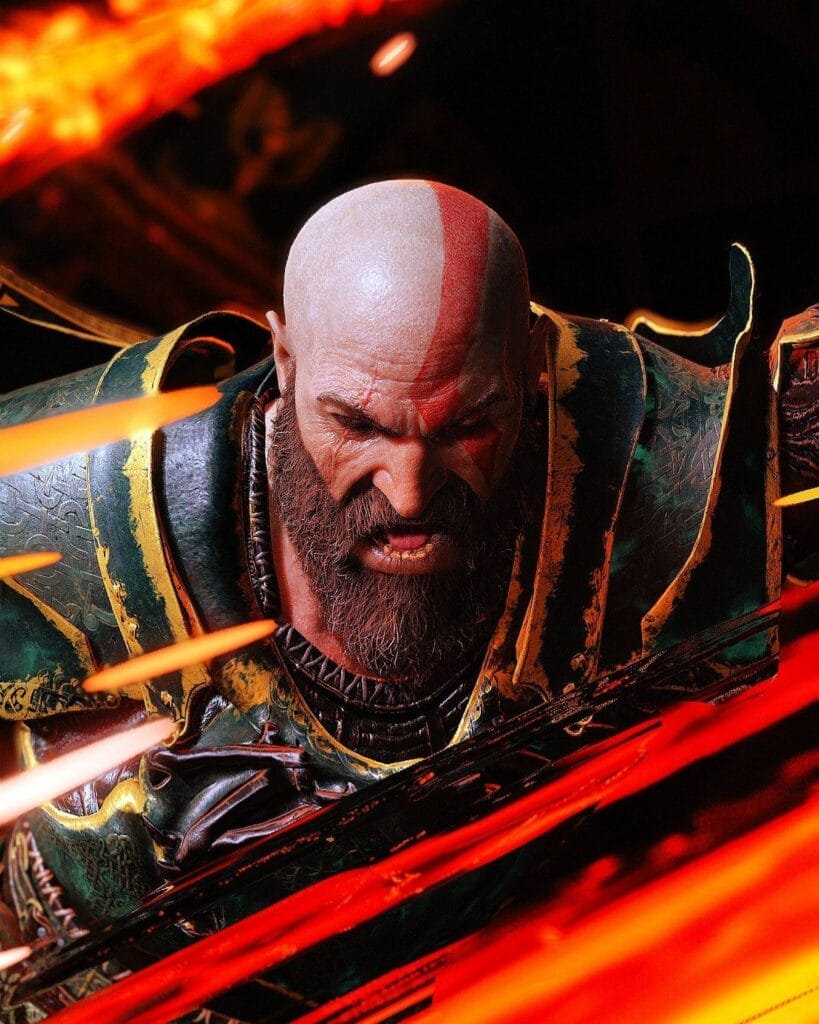 Apply beard wax/balm for flyaways
Choosing quality beard wax or balm will help to hold your beard in place.
Use Oil And Conditioner
Applying oil or conditioner to your beard will make it shiny and conditioned. This will help to keep your beard in place and make it easier to trim.
Haircuts That Compliment Kratos Beard Style
Although there aren't many hairstyles that go with Kratos beards, there are still a few options to choose from. The only thing to consider is if you have dense hair, the right color, and the right texture.
Here are the best Kratos beard styles that will enhance your aggressive appearance.
Slick Back with Kratos Beard
The slick back is a timeless cut that has never lost its taste. It blends well with different hair types, occasions, and even lengths. Slicked back hairstyle goes really well with a Viking beard. We know it will look fabulous on Kratos beard too.
When you pair this haircut with a Kratos dark beard, you will reveal your wild side while showing your sleekness.
Your beard must be well-groomed and straight. This will ensure that it stays in place as your hair matches your beard.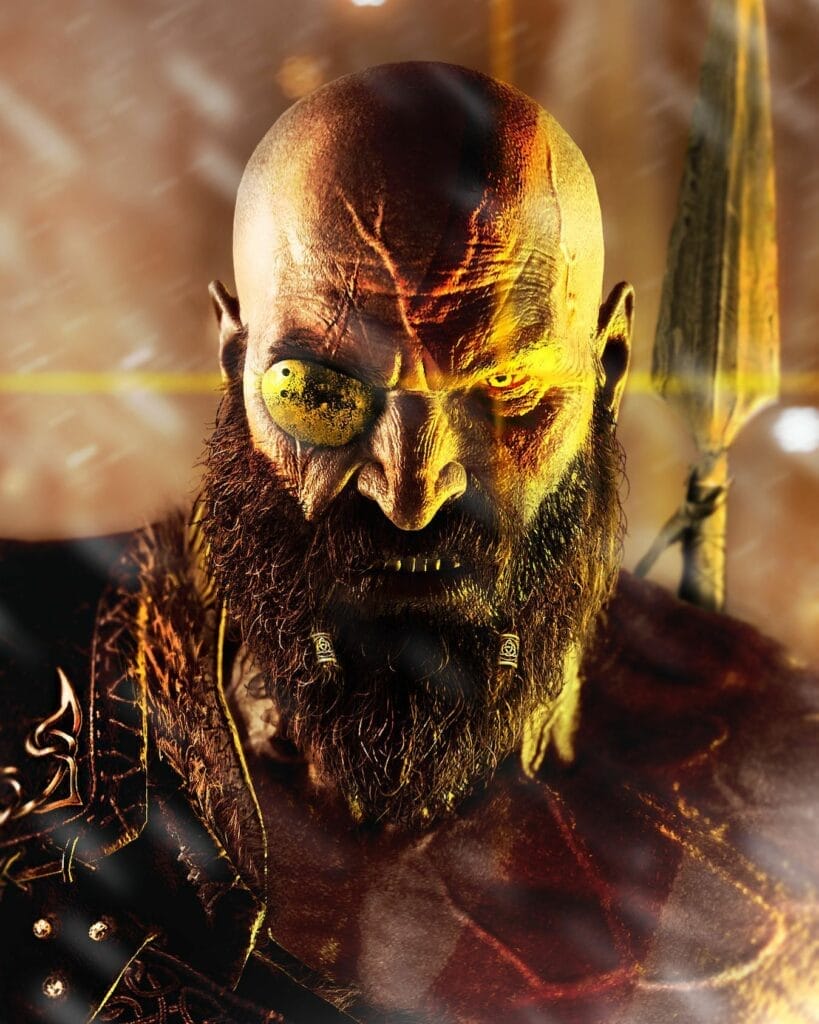 Long Hair with Kratos Beard
Consider pairing long hair with a Kratos beard for an impressive look. Your hair might take time to grow, but its rewards are spectacular once it reaches its full length.
Kratos Beard With Ponytail
When you have long hair, you have the freedom to style your ponytail whichever way you want.
So, your hair alongside the beard, and when it gets into size, tie a ponytail to the back for a flaunty look. Accompanied by a Kratos beard will bring out a real Viking guy.
Kratos Beard With Bald Haircut
You'll look great with a long beard and a bald head. Shaving your head clean is redeeming since you no longer have to worry about making your hair in the mornings.
Keeping Kratos beard looking good is already a headache. So, a bald head won't have to bother you with making it clean all the time. With a razor shave, you'll look clean and distinguished at the same time.
Summary
This legendary beard will not grow overnight. As such, you must be patient if you want to flaunt a new look. A longer Kratos beard will be more demanding and a bit expensive to keep than a shorter version of the beard.
This beard has all the attributes every man wishes to have.
Think of handsomeness, manly look, and fierceness. The Kratos beard offers you all of them in one package.
You'll, however, need to trim your beard every fortnight to keep it glittering and looking sharp.
FAQs
How long does it take to grow Kratos beard?
A Kratos beard takes about six months to grow, with hair growing on average half an inch per month. As it grows, avoid trimming and shaving to give your beard allowance to grow. But make sure to moisturize regularly and remove any ingrown hairs.
How Long Is Kratos Beard?
Going by the images of Kratos, this beard is somewhere between one and a half to two inches long on average.
Khamis Maiouf is a professional barber who graduated from Hinckley College in England with a degree in hairdressing. He has also won several barbering contests and successfully operated a barbershop for the last two decades. As a skilled hair stylist for 20 years, his goal is to teach others how to achieve a beautiful appearance through their hairstyles.