Logan Paul Hairstyle: Attractive Hairstyle Ideas For Men
Do you know that a guy's haircut makes them more attractive? This is one of the characteristics most ladies look out for in a guy.
Another reason you should take time before choosing a hairstyle is that it highlights your facial features better. While one haircut can make you look awful, another can bring out the sexy part of you.
Logan Paul's kind of wavy and tousled haircut is the one that can unveil the charming prince in you.
Whether you are looking for an amazing hairstyle to get the ladies drooling or to make you stand out among your peers, we've got a few Logan Paul haircuts to recommend. So keep reading to get started on your new look.
Logan's Signature Surfer Haircut
Before Logan Paul became famous for his iconic surfer look, he experimented mainly with short haircuts. His sudden transformation from his previous short haircut to a longer tousled haircut surprised those that knew him.
Many people even rumored that he did a hair transplant to achieve his latest hair length.
The popular YouTuber got comfortable with his new look till it became his signature look for a while. Interestingly, Logan's surfer look is nothing new.
However, it is a Princess Diana's inspired look, which many call the fashion fringe.
The hairstyle gives a messy and unkempt appearance. However, it gives this kind of relaxed impression: the kind you get after coming from a beach.
Rounded Messy Hairstyle
A messy haircut is an effortlessly cool haircut for men who want to look attractive. With this hairstyle, your top hair falls across your forehead in a messy appearance.
It gives the impression that you just woke up from a deep sleep – relaxed and unbothered.
Styling this hairstyle is easy. All you need to do is apply a certain amount of hair products like pomade or wax through your hair and massage it thoroughly. Better still, you should visit a professional stylist to get the perfect look.
Medium Length Wavy Hairstyle
A medium-length wavy hairstyle is a perfect look that can make any lady give it a second glance. You should rock this hairstyle to unleash your hot or sexy personality.
Apart from making you irresistible, this hairstyle helps to reveal your facial features remarkably. Whether this is a great thing depends on the facial features you would love to highlight or conceal.
Logan's Mullet Hairstyle
The mullet hairstyle has been one iconic hairstyle for men as far back as the eighties. However, it appears the hairstyle is making a surprise comeback, as many celebrities are gradually trying it out. Paul Logan is one such.
With a mullet hairstyle, your hair is trimmed shorter at the front and sides but longer at the back.
Some people jokingly described it as a business in the front and party at the back kind of hairstyle.
Paul Logan rocked it in his debut WWE appearance in 2021. Due to the unique appearance of his mullet haircut, some people described it as artificial. However, this is an excellent way of breaking convention and owning your style.
Logan's Blonde Hairstyle
When you look at Logan Paul's hair color, you might think he has natural blonde hair. However, this may not be entirely true, as Logan Paul claims to have red hair in one of his podcasts.
He did this while trying to encourage a young guy to embrace his unique hair color and not give in to bullies.
He said, "I have strawberry blonde hair, I dye my hair, but my beard is red."
As an ardent follower of Paul Logan, you might admire his blonde-like hairstyle and want to imitate it. However, you are only closer to achieving this with a good stylist.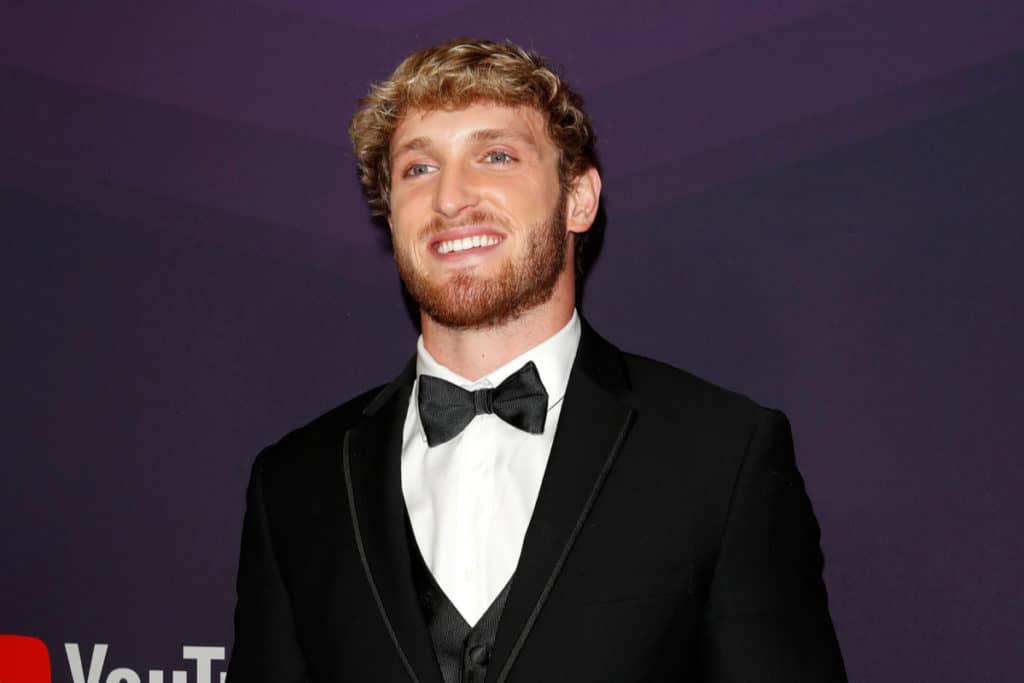 How To Make Logan Paul's Hot Haircut?
Logan Paul haircuts – especially the surfer look- give an 'I don't care' vibes, but it requires much to grow, make, and maintain. You don't need to live on the beach before getting Logan's wavy, tousled, or messy hair.
You will be closer to achieving a Logan Paul look with the right product, hair care routine, and stylist.
The first important thing to do to pull a Logan Paul look is to grow long, healthy hair. Ideally, the hair should be long enough at the front to cover your forehead and long enough on the sides to reach your ears.
While growing your hair, it is also vital you work on its texture. In addition, you should avoid substances that cause premature hair damage.
For instance, harsh shampoo that contains sulfates should be a no-go area as it makes your hair brittle and dry.
To achieve a surfer haircut, you must also ensure you grow fuller hair. A sea salt spray is the perfect ingredient to give your hair that needed volume. You should apply it after showering.
While doing all this alone might be possible, using the service of an experienced barber will make your work faster and easier.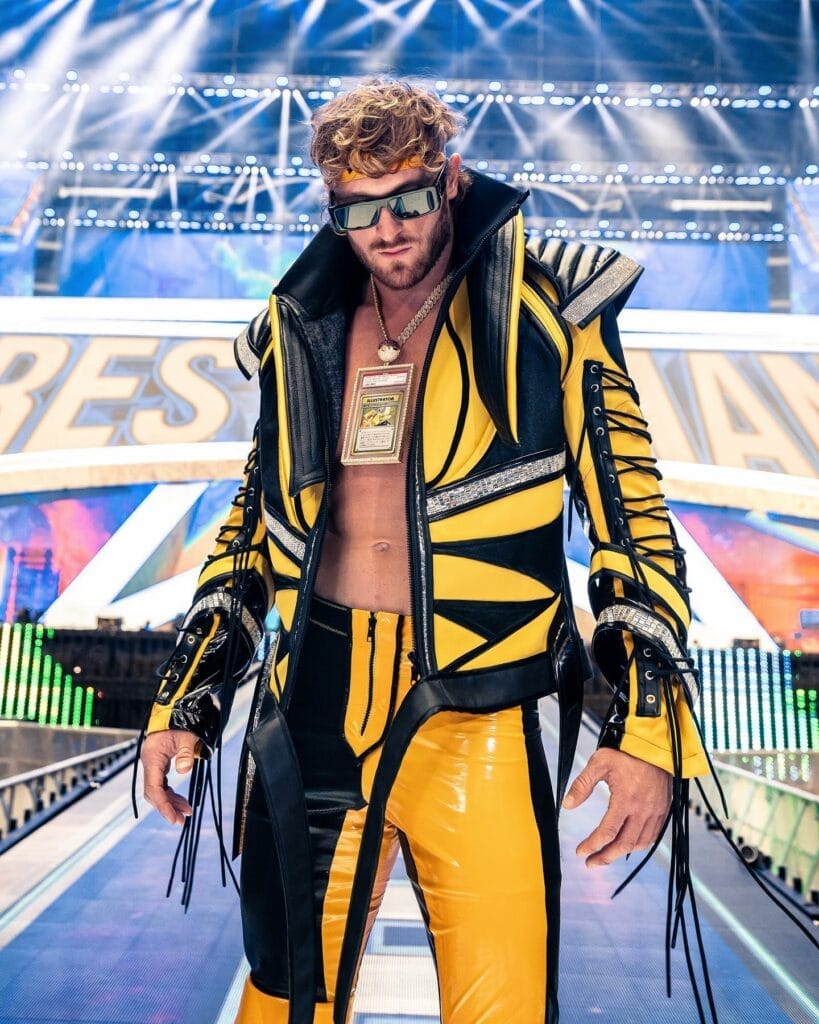 How To Maintain Logan Paul's Kind Of Hairstyle
Once you have achieved Logan Paul's hairstyle, the next thing will be to maintain the sexy look.
Avoid using shampoo on the hair is one thing you should always remember if you want to maintain the hair texture. Alternatively, you should opt for conditional washing.
You should also avoid using combs that cause hair breakage when styling your hair. Instead, a wide tooth comb is an ideal comb you should use.
How To Grow Sexy Long Hair Like Logan Paul?
Growing your hair like Logan Paul is not a one-day journey. It takes consistency and discipline to reach your hair development goals.
However, before you begin your hair growth journey, you should divulge your plan to your barber. An experienced barber will give you the necessary tips for the journey ahead.
As mentioned above, ditching your shampoo is non-negotiable if you want to grow healthy tousled hair.
There will be awkward moments at some point in your hair growth journey. For example, you might sometimes feel uncomfortable with your hair's appearance.
At that point, you can visit your stylist for proper guidance.
Taking hair growth supplements is another thing you can do to cause faster hair development. An example of a supplement you can take is biotin. Apart from promoting your hair growth, biotin strengthens your hair and makes it healthier.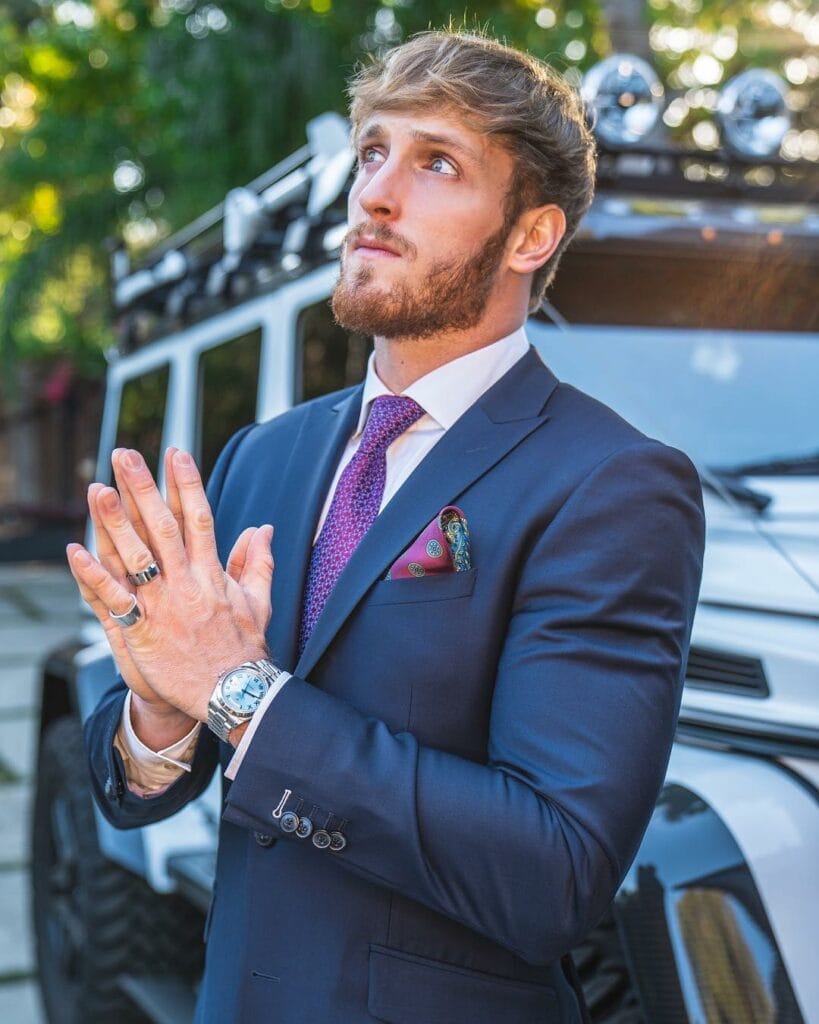 Conclusion
As you have seen, achieving a sexy hairstyle like Logan Paul is achievable. You need to take the first step by choosing the one that best fits your taste and personality. If you are confused, you can seek help from an experienced hairstylist.
Also, you should prioritize safe hair care methods to grow sexy wavy hair like Logan Paul.
Any substance that can cause unnecessary hair loss should be avoided. The beauty of keeping a Logan Paul hairstyle lies in your hair type, length, and texture.
FAQs
How Does Logan Paul Style His Hair

Logan Paul styles his hair by rocking his signature surfer look. However, he has also tried other hairstyles like a Mullet haircut.
Is Logan Paul's Hair Natural?

Yes. He rocks natural wavy strawberry blonde hair.
Who Is Logan Paul?

Logan Paul is a famous American YouTuber, podcaster, actor, boxer, and professional wrestler. He is currently signed to WWE.
Khamis Maiouf is a professional barber who graduated from Hinckley College in England with a degree in hairdressing. He has also won several barbering contests and successfully operated a barbershop for the last two decades. As a skilled hair stylist for 20 years, his goal is to teach others how to achieve a beautiful appearance through their hairstyles.