Unlocking the Mystery of Viking Dreads: Insider Tips and Tricks
Welcome to the world of Viking dreads! The Vikings were known for their daring nature, and their Viking braids reflected that attitude. If you're seeking the spirit of the Viking warriors, sporting their hairstyles is a great way to start.
While the Vikings may be a thing of the past, their impact on modern culture continues to inspire many.
Shows like Vikings and Valhalla have brought the Viking culture back to life, showcasing their hairstyles and clothing.
Many people have been inspired to adopt the Viking look, but achieving the perfect dreadlocks that the Vikings wore is more complex than it may seem. Growing and maintaining long, dreadlocked hair requires patience, skill, and dedication.
Even some professional barbers struggle to create this look. This article will explore ways to achieve the perfect Viking dreadlocks and bring a bit of Nordic style into your life.
So, grab your axe, and let's dive into the world of Viking dreads!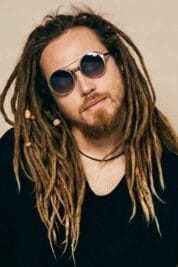 The Vikings Dreads History
Dreads have become a popular hairstyle in modern times, but their origins can be traced back to ancient civilizations.
One of the earliest mentions of dreadlocks dates back to the Hindu god Lord Shiva, who is believed to have invented the hairstyle around 17,000 BC.
The Ancient Egyptians also adopted dreadlocks from Lord Shiva. There are images of men in ancient Egyptian art showing that Vikings wore dreads.
The Greeks also claimed to have known about dreadlocks earlier than anyone else, with their scriptures depicting that Vikings wore dreadlocks hairstyle around 480 BC.
Similarly, the Roman Empire and Germanic tribes have been associated with the origin of dreadlocks.
Despite their history, dreadlocks have become a symbol of individuality, cultural identity, and self-expression, and their popularity continues to grow.
Today, dreadlocks can be seen in various styles, from traditional and natural to more stylized and colorful variations.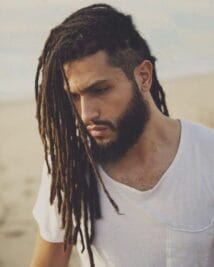 Why Did Vikings Wear Dreadlocks?
Contrary to popular belief, Vikings prioritized personal hygiene and grooming and took pride in their appearance. As such, it's not surprising to learn that many Viking men had elaborate hairstyles, possibly including dreadlocks.
Here are some of the most commonly held theories as to why Vikings may have opted for dreadlocks as a hairstyle choice.
As a Status Symbol
Historians say the dreadlocks worn by Vikings may have been a sign of their high societal status.
As the Vikings were involved in the trading of enslaved individuals, it's believed that enslaved people were required to keep their hair short to stand out from the rest of the population.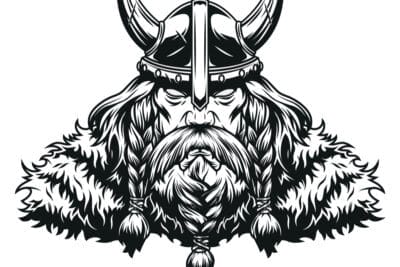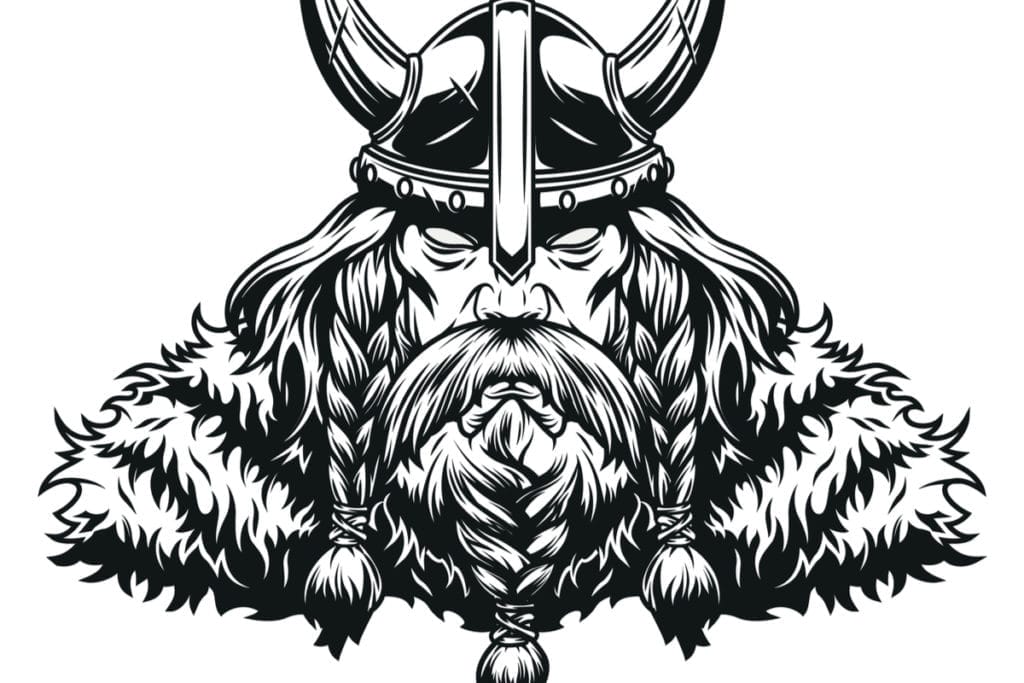 Vikings were practical
Viking men were known for their fighting prowess and constant travels. However, in Viking culture, individuals with long hair were highly esteemed and held in high regard.
To avoid their long hair obstructing them during battles and travels, it's believed that Vikings may have opted to style their hair in dreadlocks.
This hairstyle would have allowed them to keep their long hair neat and out of their faces while still maintaining an impressive appearance.
For intimidation
Unusual hairstyles, such as dreadlocks, may have had a frightening impact on individuals from other cultures.
For instance, the ancient Romans believed that dreadlocks resembled snakes, which could have been terrifying for those who grew up hearing stories about mythical creatures like Medusa.
Which Cultures Had Viking Dreadlock Style?
As I previously mentioned, dreadlocks have been a popular hairstyle across various continents throughout history. Let's now explore some cultures with Vikings wearing dreadlocks.
Africa
Dreadlocks have been a prevalent hairstyle in African cultures for centuries, owing to the curly nature of African hair. From shamans to warriors, many African individuals have worn dreadlocks as a practical hairstyle that is easy to maintain.
Some African tribes, such as the Kenyan Maasai, used red pigments on their hair to make their dreadlocks stand out, further emphasizing their significance and cultural importance.
America
Full dreadlocks have also been a popular hairstyle among people of different races in America's southern, northern, and central regions.
In particular, Native American men from various tribes adorned their long hair rolls with clay, animal fat, and paint, adding unique cultural significance and individual flair to their hairstyles.
Asia
One of the oldest religions in the world that talks about dreadlocks by name.
Europe
As we have learned, the Vikings and other Germanic peoples braided their hair into long strands resembling ropes.
However, there were other Europeans who adopted this style. In fact, ancient Greece has the earliest known art depicting individuals with dreadlocks.
It is important to note that not all individuals chose to wear dreadlocks. Sometimes, it simply indicated that their hair had not been adequately maintained. One well-known example of this is the Polish plait.
The Middle East
It is often believed that the term "dreads" refers to this hairstyle, and many of the earliest Christians wore their hair in this manner as a sign of reverence.
In the old city of Jerusalem, Jewish priests were forbidden to shave or comb their hair, and it is believed that this practice resulted in their hair becoming tangled and forming into dreadlocks.
Exquisite Viking Hairstyles
Are you curious about Viking hairstyles and want to learn more about their historical significance? Discover the unique ways in which Vikings groomed their hair for battle and everyday life.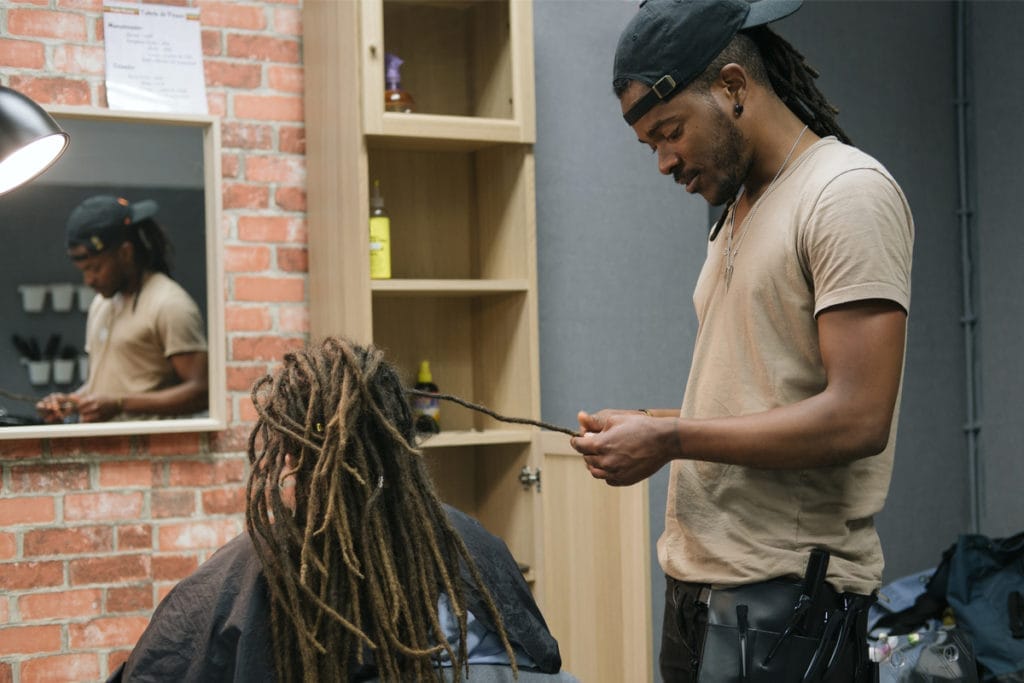 DNA STYLE HELIX
It is well-known that the Vikings, known for their seafaring, thunderous raids, and formidable axes, often sported twisted dreadlocks.
While some Vikings had rough and thick hair, others had smooth and shiny hair.
It's true that men with straight hair may struggle to achieve the Viking dreadlock look. But fear not, the DNA-style helical updo dreadlocks offer an easy solution to give your hair the authentic Viking look, even if it's as smooth as silk.
CRISSCROSS DREADLOCKS BY THE SIDE
This Viking hairstyle is best suited for individuals with curly or wavy hair. One side of the head can be left long, while the other side is shaved and braided. This way, you'll achieve the appearance of two different haircuts simultaneously.
OVERLAPPING DREADLOCKS
Overlapping dreadlocks are so beautiful. Start by making a few precise shaves on the top of your head to indicate where the dreads will go, then weave the dreads together to create a unique pattern.
At the back of the head, the dreadlocks can be overlapped and tied into a ponytail for a stylish finish.
UNDERCUT AND DREADS
Men with Viking hairstyles can benefit from a strong undercut in multiple ways. One popular option is to ask your hairdresser to give you Viking dreadlocks and tie the ends of the dreads on top of your head.
If you don't enjoy Viking braids or prefer shorter hair, consider getting an undercut or a crew cut. With these styles, the remaining hair can be slicked back or swept backward, creating a more natural look that complements the shorter length.
This practical and stylish hairstyle will make you a proud Viking.
SUBTLE DREADLOCKS
To achieve the look of Viking dreadlocks without actually having dreadlocks, you can take inspiration from the famous historical figure Herald Finehair.
In movies, his hair is often styled in a fishtail braid that resembles dreadlocks worn during battle. This hairstyle can be easily replicated if you have long, thick hair and want to braid it in a way that looks like dreadlocks.
TAPER FADE WITH TWISTED CONROW INSPIRED DREADS
Men can wear their dreadlocks in various styles, including more subtle ones. For example, twisting your dreadlocks can create a "slicked back" look that can be styled like a Viking haircut.
To enhance this look, consider adding a taper fade and shaved sides. This combination can create a sleek, modern hairstyle incorporating traditional and contemporary aesthetics.
DREAD BUN
Dread Buns aren't "fun." Tie your long, thick hair to your head (I admit, it takes strength). And once you are done, a simple haircut for men that stands out.
You can braid up a long, thick beard that makes you stand out. It will give your Viking-themed outfit something new and cool.
LONG DREADLOCK PONYTAIL
The Vikings were known for their bravery as warriors and explorers who embraced risk-taking. Their hairstyles reflected this practical approach, prioritizing utility over aesthetics.
Today, many hairstyles are still worn as stylish options that don't compromise functionality. If you value style and practicality, consider trying a Viking-inspired hairstyle. You may be surprised at how well it suits you!
WEAR DREADLOCKS DOWN
Dreadlocks can be a low-maintenance hairstyle that requires minimal effort on your part. If you keep your dreadlocks in a compact area and allow the weight of the locks to rest at the ends, they will naturally stay in place without much fuss.
CROSS THE PATH OF DREADS
If you're looking to experiment with a hairstyle that combines elements of the old and new, consider the unconventional Mohawk and fade combination.
This hairstyle can work particularly well on hair that isn't symmetrical. You can leave one side longer and use the shorter side to create dreadlocks.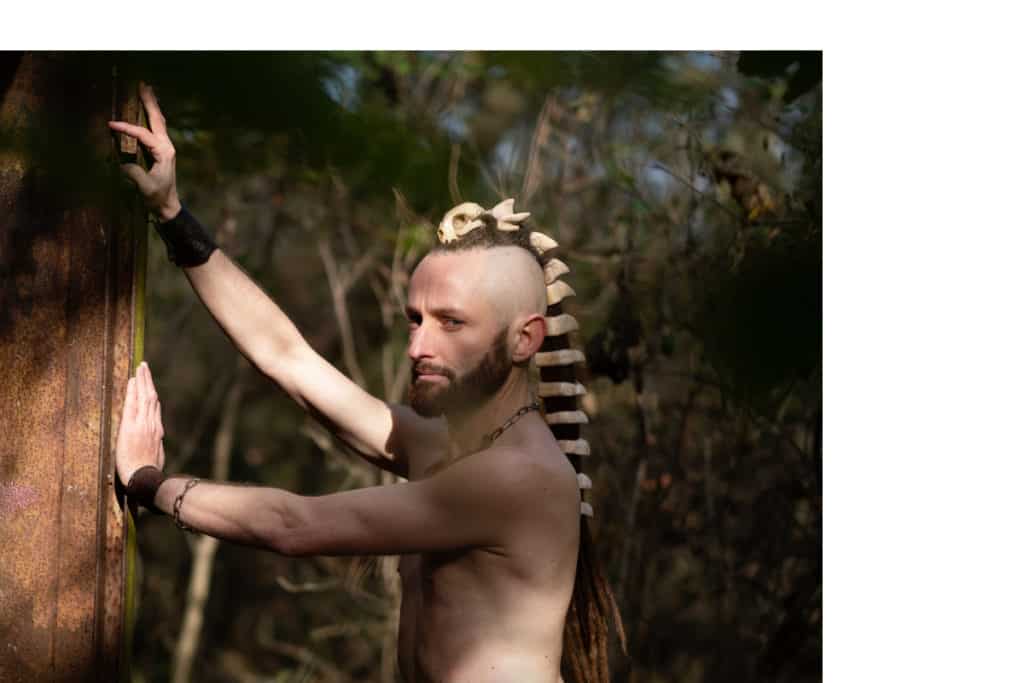 BOTH UNDERCUT AND DREADNOUGHT
If you're looking for a stylish way to wear your dreadlocks, consider trying out a cover-up style. To achieve this look, you can create a few hard parts on the top of your head to indicate where the dreadlocks will be woven.
From there, you can work your magic to create a visually appealing pattern as you weave the dreads together. Once finished, you can gather the dreadlocks into a ponytail at the back of your head for a sleek and sophisticated look.
THE SHORT HORRIBLE
Viking-inspired hairstyles for men often incorporate short, strong undercuts. Finding the right one for you may require some trial and error, but it's worth taking the chance to achieve a look that works best for you.
Consider asking your hairstylist to create Viking-inspired dreadlocks and tie them at the top of your head. This approach can create a stylish and practical hairstyle that's perfect for the modern man.
Just communicate your preferences clearly to your hairstylist to ensure the best results.
BRAIDED FULL DREADLOCK MOHAWK
To channel the Viking look without dreadlocks, consider taking inspiration from historical figures like Harold Finehair. In the popular television series, Harold is depicted with a braided hairstyle that resembles full mohawk dreads during battle scenes.
This style typically features a fishtail braid and can be replicated with long, straight hair. With some practice and patience, you can quickly adapt this hairstyle to suit your needs and preferences.
Just remember to use proper hair care techniques to keep your hair healthy and strong.
SLICK BACK HAIRSTYLE
Did you know you can make Viking dreads in various styles, including more subtle and modern looks? For instance, opt for a Viking-inspired look with roughly styled dreadlocks and "listed in the basin."
To update the style, add a taper fade to create a relaxed and hip modern take on the classic Viking hairstyle.
Plus, incorporating a sorrow theme into the dreadlocks and adding a design to the taper fade can create a unique and personalized look that combines multiple elements into one cohesive style.
MAN BUN UNDERCUT
Contrary to popular belief, man buns are not simply a "fun" hairstyle. Instead, consider tying your big dreadlocks at the base of your head, which requires strength but creates a simple yet stylish look.
For those with thick, long, and straight hair, braiding is an excellent option that can complement a Viking-inspired costume perfectly, adding a touch of authenticity to the overall look.
VIKING MOHAWK DREADS
If you're not aiming for a Viking-inspired look, putting your long hair into buns is a viable option. However, for those who want to showcase their dreadlocks, consider styling them into a bold Mohawk.
Adding a touch of color can enhance the overall look, or you can leave the dreadlocks in their natural state and add unique effects to the head region. This is a great summer hairstyle for men wanting to channel their inner Viking and stand out.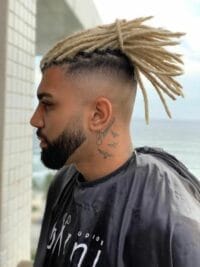 BLONDE WITH DREADS
Let your heavy dreadlocks do their thing while you relax. Simply keep your Viking dreadlocks in a slight ruffle, and you're good to go. The tapered area can feature neatly groomed hair that connects with the dreadlocks to create a cohesive look.
With this style, you can effortlessly appear rough and tough without putting in too much effort. It's an excellent way to make a statement while keeping it simple and easy. Isn't that wonderful? That's right!
How to do Viking Dreads
Looking to achieve the distinctive Viking dreadlocks hairstyle? Here's a general guide to help you get started:
Start by washing your hair with a residue-free shampoo, and ensure it's completely dry before moving on to the next step.
Divide your hair into square sections using rubber bands. Try to make the squares as similar in size as possible for a more uniform look.
Take a fine-toothed comb and backcomb each section of hair, wrapping them around your finger as you go.
Once the hair is wrapped around your finger, use braids to secure the ends of each section.
Apply dread wax to your hair, and then roll the hair between your palms.
Repeat the process for each section of hair until you've created the desired number of Viking dreadlocks special.
To maintain your Viking dreadlocks, roll and moisturize them daily, and tuck in any loose hairs each week.
Conclusion
I have taken you through a vast array of styling options available for those interested in sporting a Viking dreadlocks hairstyle. The particular style that one chooses will depend on individual preferences and hair length.
Braids are essential to creating a unique Viking look. It's important to note that to recreate the Viking dreadlocks hairstyle is a time-consuming process, so it's crucial to set aside a few hours before beginning.
With the right approach and attention to detail, Viking dreadlocks can be a striking and powerful statement hairstyle that commands attention and respect.
FAQs
Did Vikings wear dreadlocks before black people?
Viking dreads history and facts indicate that No culture or skin color can claim ownership of this style. Dreadlocks are not a new hairstyle and have been worn by many cultures throughout history, as matted hair is natural for humans with long hair.
Did Viking have dreads in their culture?
Yes. The Vikings and their dreads were considered to be both stylish and functional.
Is it true that the Vikings wore dreadlocks? Is that also true for nomadic Mongolian tribes as well?
It's true. Long hair was common among ancient warriors, including the Mongols. Viking dread hairstyle may have been a fashion trend, similar to short hair during World War II. Roman records indicate that the Celtic people, Germanic tribes, and Vikings all wore their hair in twisted strands.
Are Viking Dreads Common?
Due to the lack of written history or literature about the Vikings, there is limited hardcopy information about their culture.
Instead, the Vikings kept their culture alive by passing down stories through generations, though much of it has been lost over time.
As a result, most of what we know about the Vikings comes from accounts of other people who met and wrote about them.
According to Roman writers, some Vikings had hair so long that it looked like ropes, making it very likely that they wore dreads or braids.
Given their close proximity, Vikings and Celtic people often interacted with one another. It is known that Celts wore their hair in dreads, which could have inspired the Vikings to do the same.
The Celts referred to this hairstyle as "elflocks" or "fairy locks," They believed mischievous elves and fairies had knotted and tangled their hair while they slept.
This connection between the Vikings and Celts suggests that the origin of Viking dreadlocks may have a deeper cultural significance beyond mere style.
Khamis Maiouf is a professional barber who graduated from Hinckley College in England with a degree in hairdressing. He has also won several barbering contests and successfully operated a barbershop for the last two decades. As a skilled hair stylist for 20 years, his goal is to teach others how to achieve a beautiful appearance through their hairstyles.