Jungkook's 15 Best Hairstyle Transformations
Jungkook is famous for several things. First, the globally successful K-Pop Group member is renowned for his outstanding performances.
But what makes him stand out, even more is how he reinvents his look, especially the unique look on his hair. From sleek and chic to bold and edgy, he has been rocking numerous hairstyles over the years.
The most amazing thing is that every new hairstyle looks nicer than the previous one. Let's review 15 of his best hairstyle transformation.
Jungkook's Ponytail Hairstyle
This is one of the most talked about hairstyles on quora and other social media platforms. He has posted several photos with a ponytail hairstyle, and many people like it. The hairstyle looks good on him because of his facial shape.
Jungkook's Hairstyle: Now And Then
He came back with a mullet hairstyle again, with a white suit and shoulder-reaching hair.
Even though he had the hairstyle before, fans can still view him differently and see a different look in him. However, some wonder how his hair grows within a short period and whether it's the work of extensions.
Jungkook's Hairstyle In Butter
Jungkook releases a new song, 'butter' with a new hairdo. His long hair looks purple, and he looks fantastic.
Nothing backfires on his head. After butter, he shows up with trimmed locks, shorter sideburns, and a fridge.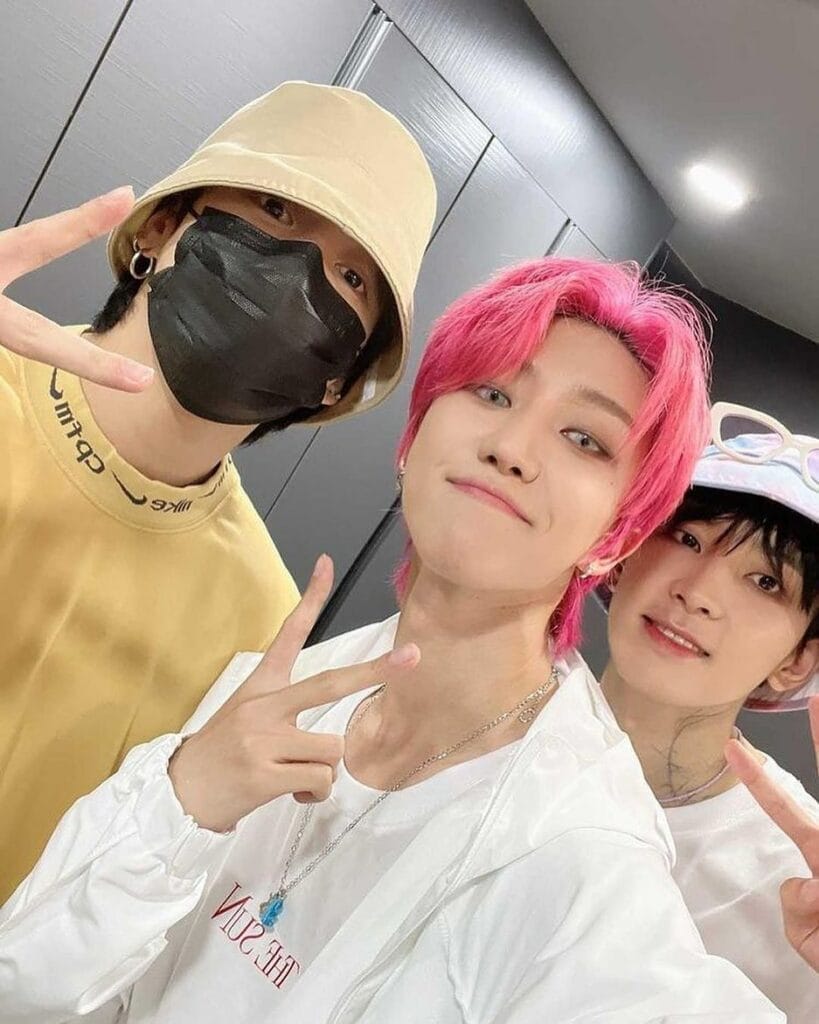 Jungkook's Long Locks
Junkkook has also tried long locks which he kept for a long time before cutting where he claimed that the hair was hard to manage. He however promised to grow long hair again which he is currently doing.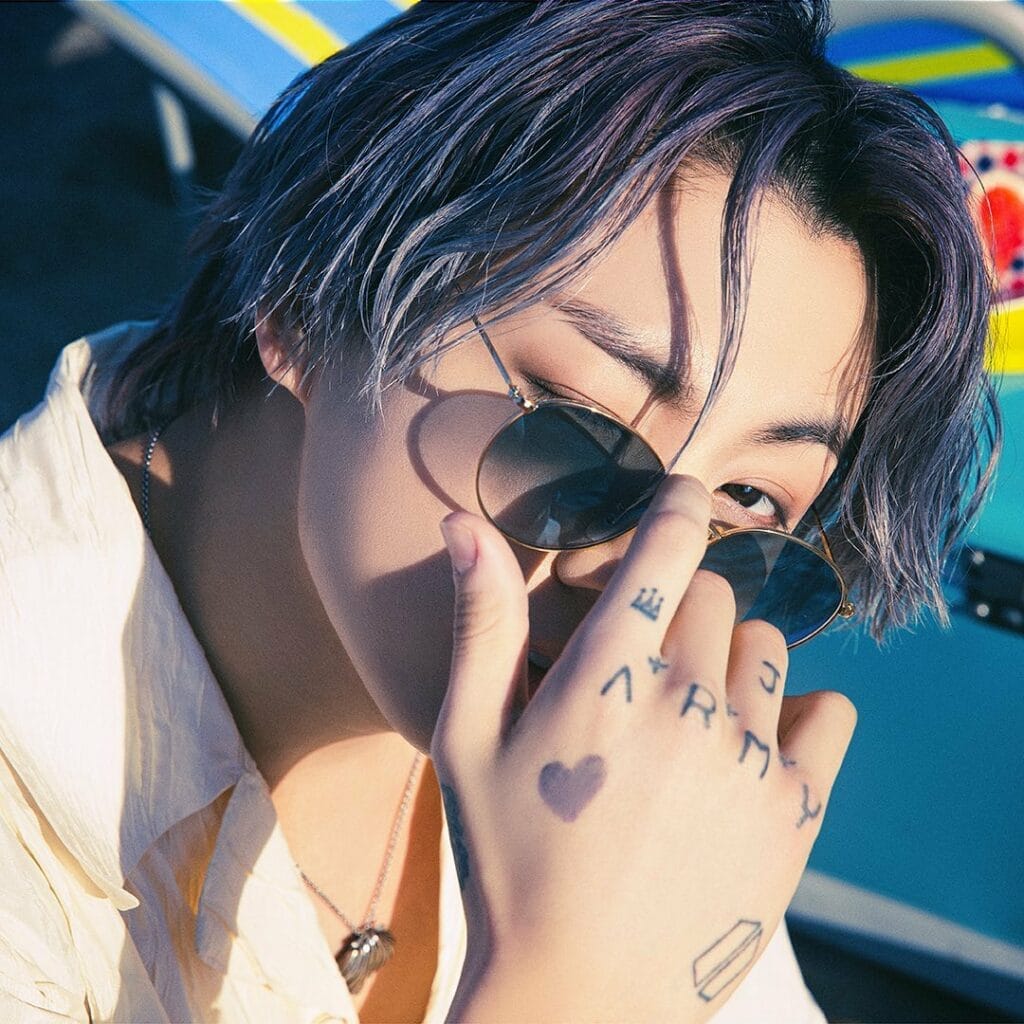 Jungkook's Hairstyle Left And Right
Jungkook again appeared in Charlie Puth's song 'left and right looking all new because of his hairstyle.
He featured in a pink denim suit with his long hair pushed on the left and right side and left free. He likes leaving his hair hanging out freely when performing most of the time.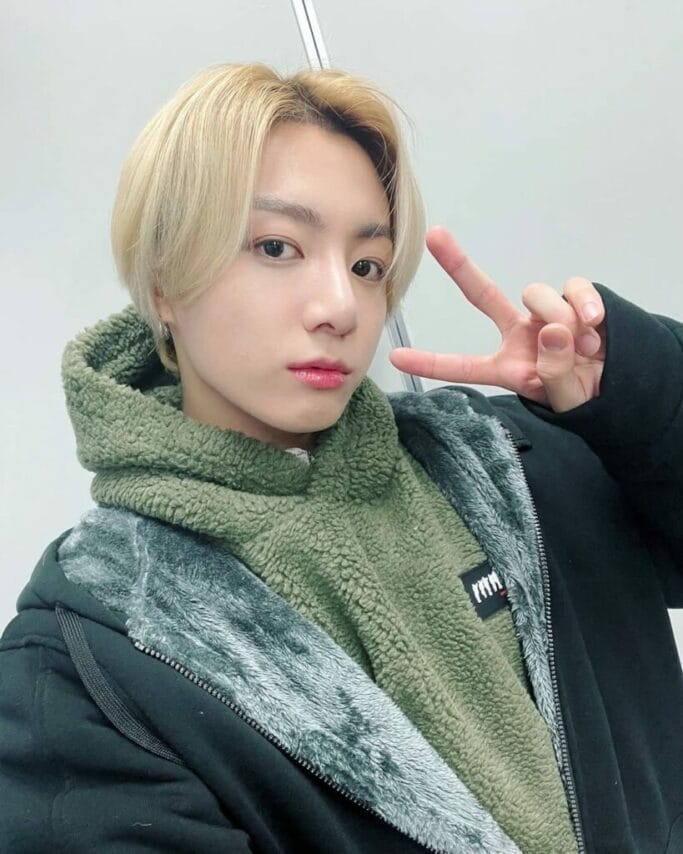 Jungkook's Short Hair Look
Jungkook undergoes a haircut! Shortly after showing up with long hair, he again appears with short hair.
It's something that shocks fans, and when he was called for an interview, he said that he cut his hair because they were damaged and unmanageable.
However, the guy looks good in everything. He still looks amazing in short hair. He has cut his hair short on several occasions and dyed different colors like purple and black.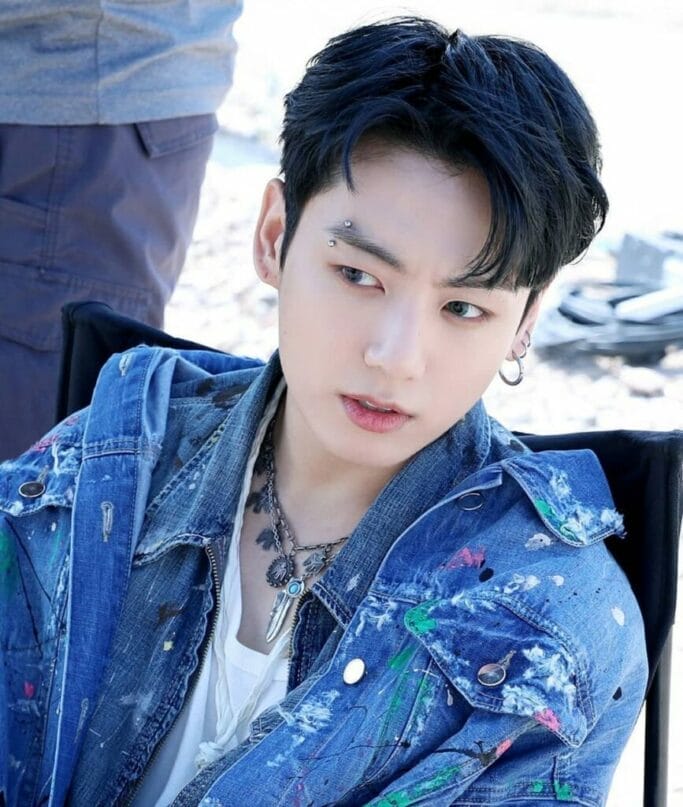 Jungkook's Undercut Hairstyle
In 2019, jungkook shaved the sides of his head, only leaving hair on the rest of the head.
All the members of BTS boys are known for surprises when it comes to hairstyles. So when he did an undercut, and other members dyed their hair funny colors, fans thought they were preparing for an upcoming comeback album, Map of the Soul.
Jungkook's Natural, Straight Hair
You shouldn't be surprised to see jungkook's changing from wavy to straight.
It's another amazing hairdo that looks good on him. He has constantly been changing his hairstyles, and having a straight hairstyle has not been left out.
Jungkook's Long Hair, Parted Clean
On several occasions, Jungkook has flaunted his long hair and dyed it different kinds of colors.
Sometimes it looks bushy and not neat, while other times, it looks straight, wavy, and curly. As a result, some fans think he looks weird with long hair, while others believe he is good with both long and short hair.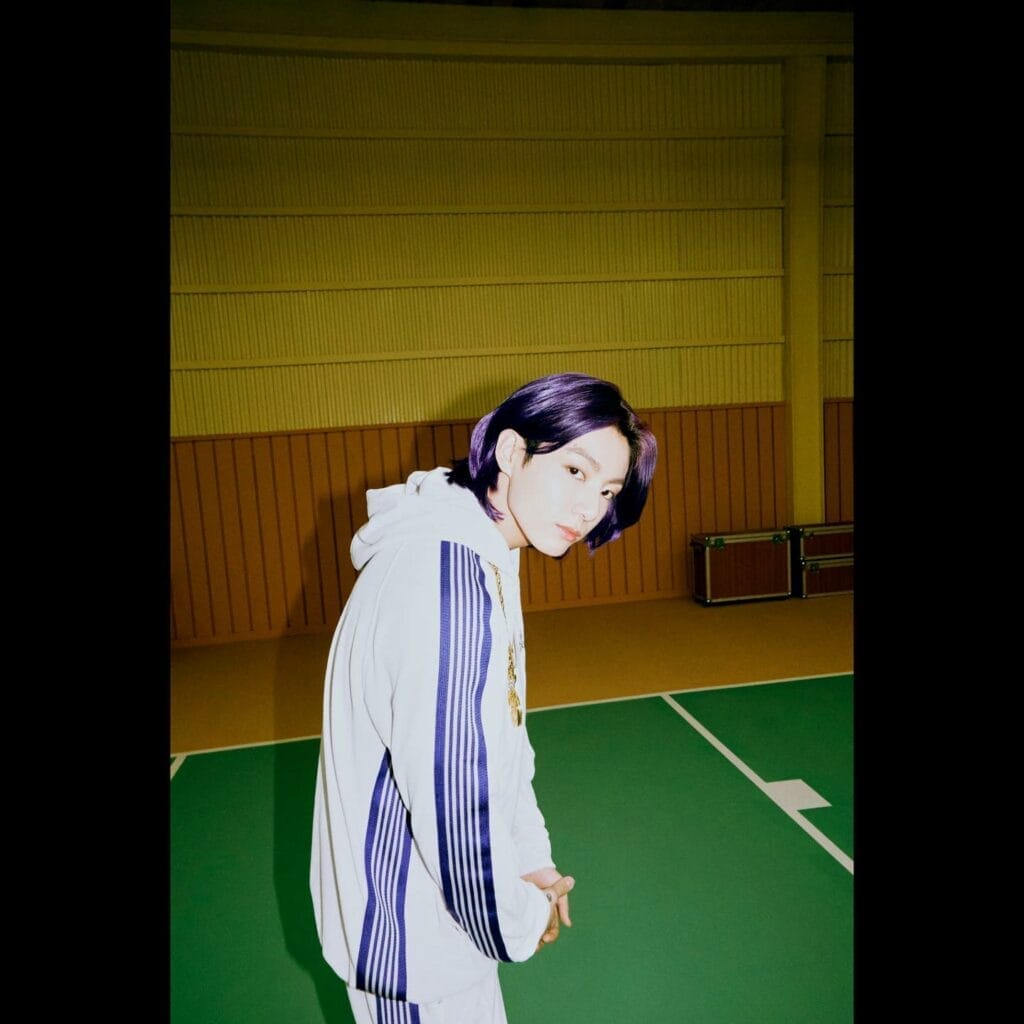 Jungkook's Pink Hair
This superstar tries all kinds of colors on his head, and one of the weirdest colors he has tried is pink.
When he appeared publicly with pink hair, he took his fans aback. But they must be ready for anything since the guy is full of surprises.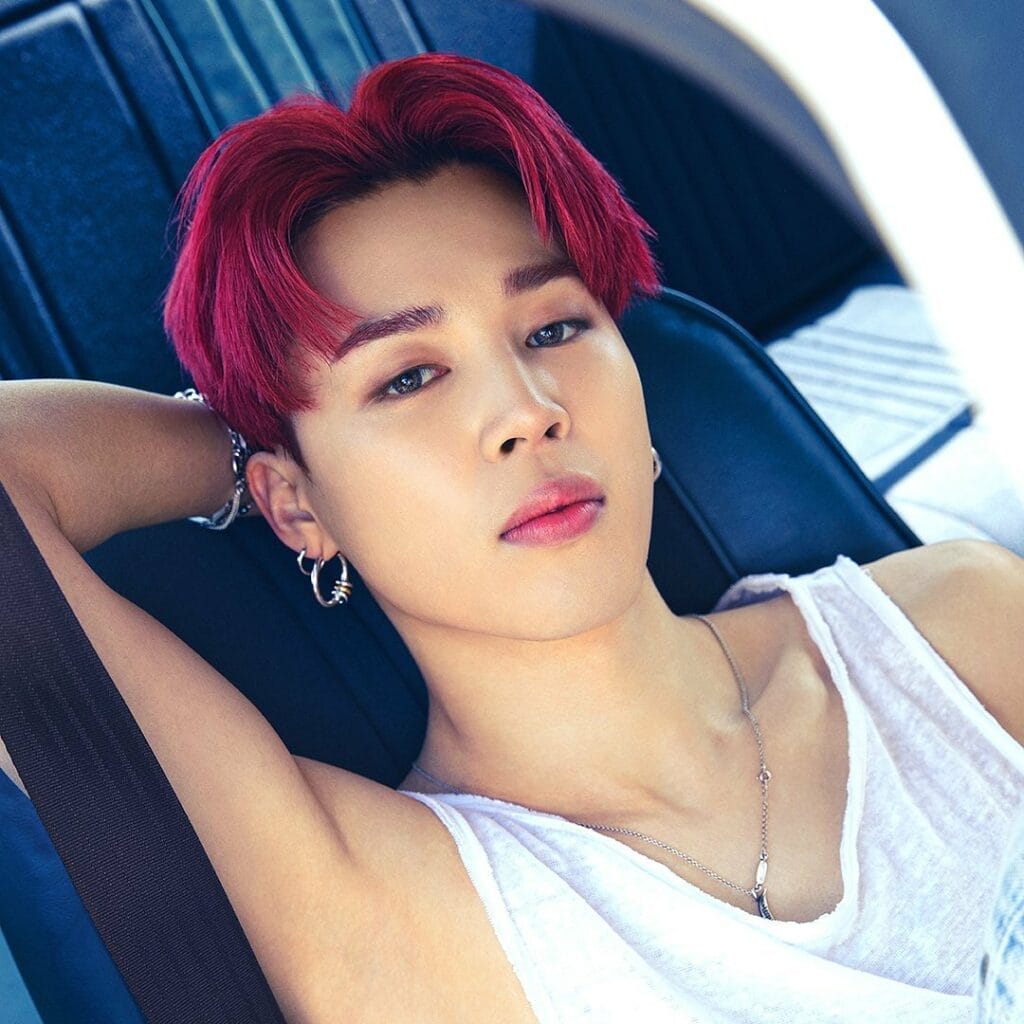 Jungkook's Low Man Bun
He performed in Jimmy Fallon's show wearing a low man bun.
It was a unique hairstyle that left many talking for a while. Most time, he leaves his hair free, but this time round, he decides to tie his hair in the middle. Unfortunately, the hair is not long enough, and some are left hanging.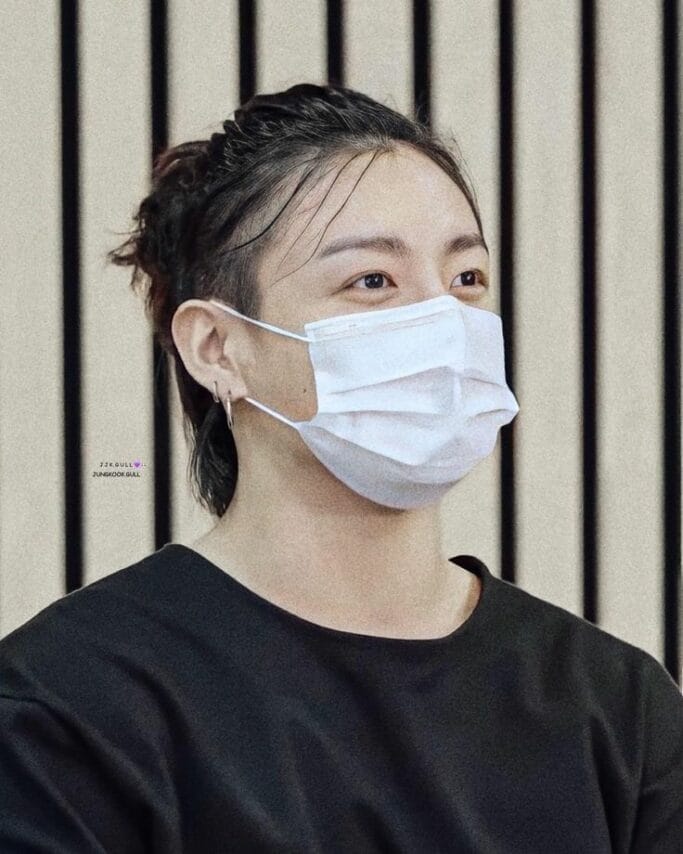 Jungkook's Curtain Hairstyle
This is a hairstyle where the hair is divided in the middle; some are dropped on the right and others on the left.
The fridge of the style falls to the eyebrows. It's another hairstyle for the PBS star.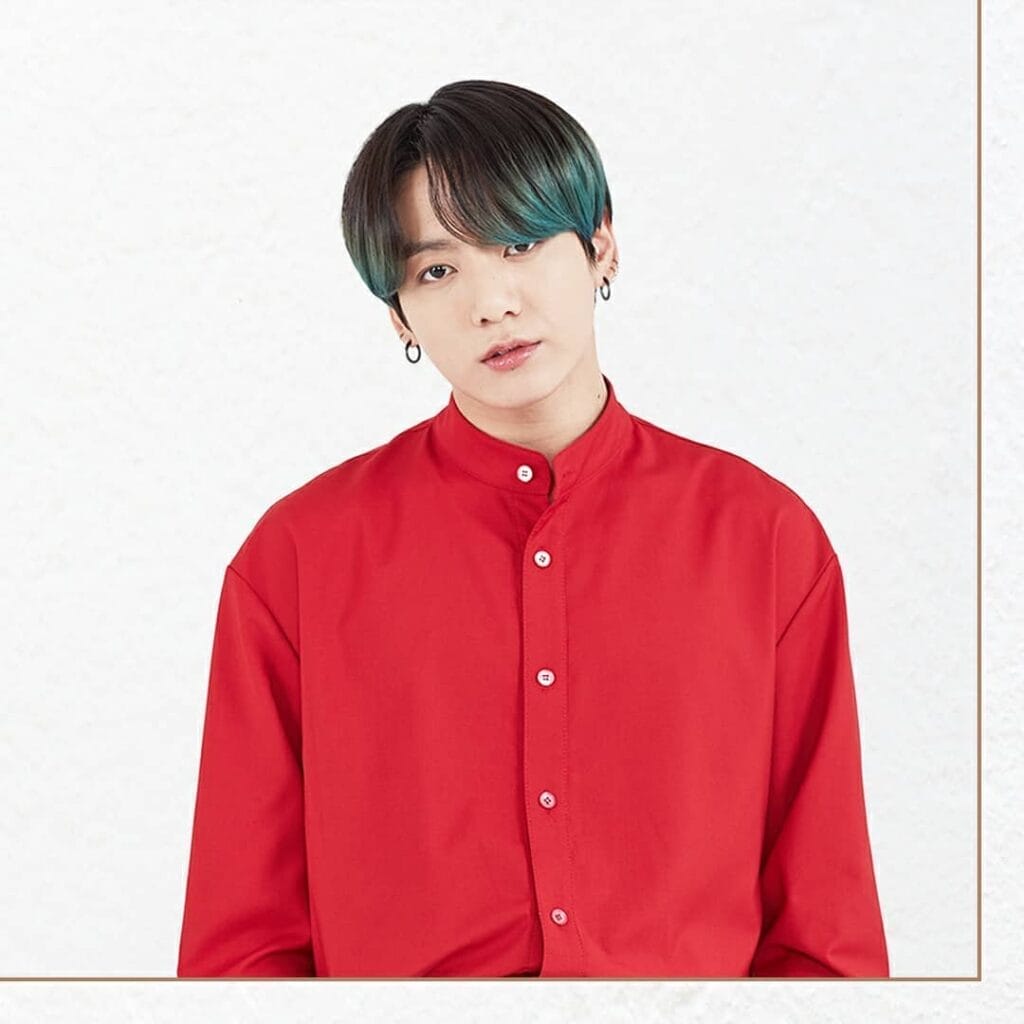 Jungkook's Dusty Purple Hair
One Friday in 2021, Jungkook woke up with a new surprise on his head. His hair was finally purple.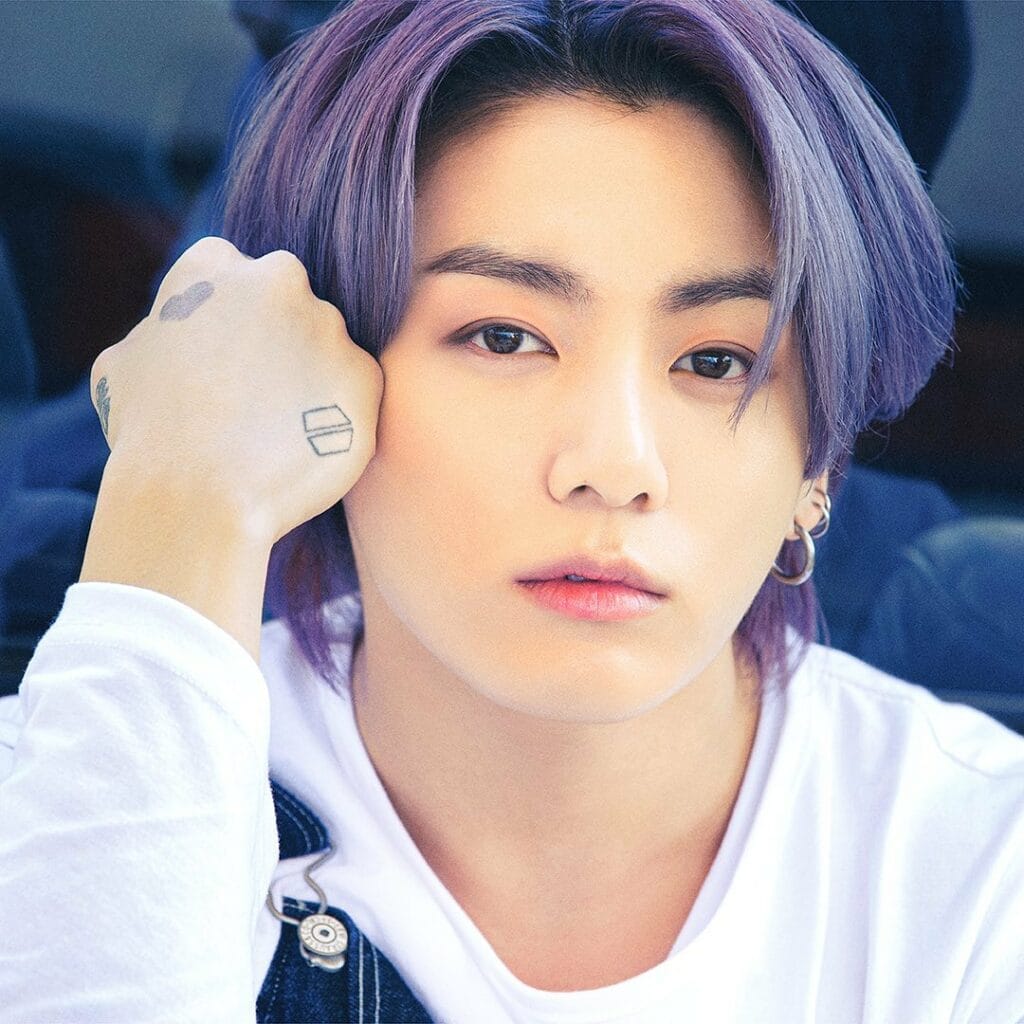 Jungkook's Bowl Cut But Make It Trendy
The superstar decided to play tricks on the edge of his hair. He cut his long hair short with a thick blunt fridge maintaining the same length the whole head.
Bts Debuts New Sleek Look
The k-Pop group looked amazing during the release of their new album, Map of The Soul, with all kinds of hairstyles and fashion. Every one of the seven members looked unique and fashionable.
FAQs
What is the jungkook hairstyle called?
It's called mullet. It's one of the fashionable hairstyles embraced by celebrities.
How many hair colors have jungkook had?
He has tried around nine colors, cherry, red, purple, blue, blonde, brown, ash brown, grapefruit, and black.
How do you get Jungkook's hair?
If you want to learn how to style your hair differently, you can watch JungKook's YouTube videos.
References
someone who is extremely observant and humble with many talents. source
Jeon Jung-kook (Korean: 전정국; born September 1, 1997), also known mononymously as Jungkook (stylized as Jung Kook), is a South Korean singer. source
Khamis Maiouf is a professional barber who graduated from Hinckley College in England with a degree in hairdressing. He has also won several barbering contests and successfully operated a barbershop for the last two decades. As a skilled hair stylist for 20 years, his goal is to teach others how to achieve a beautiful appearance through their hairstyles.