The Korean Pop Music Industry is known as the most hit fashion Industry, From unique hair fashion to gorgeous style sense. Their amazing and up-to-date fashion stars have rolled up impressive hairstyles, belonging to the same genre. The stars, who never stop to impress us!
But it doesn't end here, as Jungkook Hairstyle is one of the reasons for his divine grace. That's why, Today we assembled with the best of Pop industry, Jungkook hairstyle, who always catch the big screen and lead to make an impression with style. Before any, Let's have a look!
Who Is Jeon-Jungkook And Why People Are So Crazy About Jungkook Hairstyle?
In the Korean family jeon is a family name. Jeon Jung-kook, mostly known as Jungkook, is a 23-year-old young Korean Pop Singer and songwriter. He is the youngest and stylish member of the boy band of South Korea, BTS. Jungkook is not only famous for his various hair color and hairstyle but also recognized as a fashion icon, having impressive changes through many years.
Do you seek something different for yourself? Do you want to know about his trendy styles? If yes! Let's begin!
Should I Get A Super Crazy Jungkook Hairstyle?
Jungkook always challenged the hairstyle. He never stepped back from giving some unique hairstyle statements to his fans so far! He wooded his followers with different grande hairstyle statements. BTS's Jungkook impressive haircut to dapper hair color wardrobe, He is perfect to sound unique!
In every possible look, he makes every style possible! Do you also want to make this style possible? So, don't waste time and knock on the door, every haircut is possible, here!
Jungkook Challenges The Colors In Fashion Nation, How Do I Get it?
BTS's Jungkook fashion wardrobe is full of amazing and trendy colors… Over the years these experimenting hair colors might help you to find a perfect match this year. Let's Check the evolution of hair colors below and find your favorite looks!
Multi-Colored Prince With A Unique 10 look!
If you need a common hairstyle then it's Black. As jungkook looks super innocent in His jet black hair look. This one of Jungkook hairstyle has the most grace.
Brown
Are you Finding look just something extra fluffy in brown hairs?
Jungkook's medium brown hair brought a cute side even more.
It is the most trendy color in an ombre look. Jungkook tried out hot red hair for the first time and then brought it back in ombre shade
Jungkook emerged with purple during the "Dope" era. These unique looks give perfect meaning to "I PURPLE YOU"
The pastel color is perfect for light skin and dark glowing eyes. As Jungkook gives it proper meaning in 2018.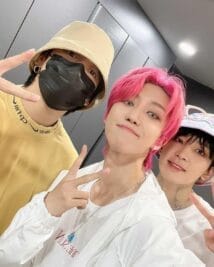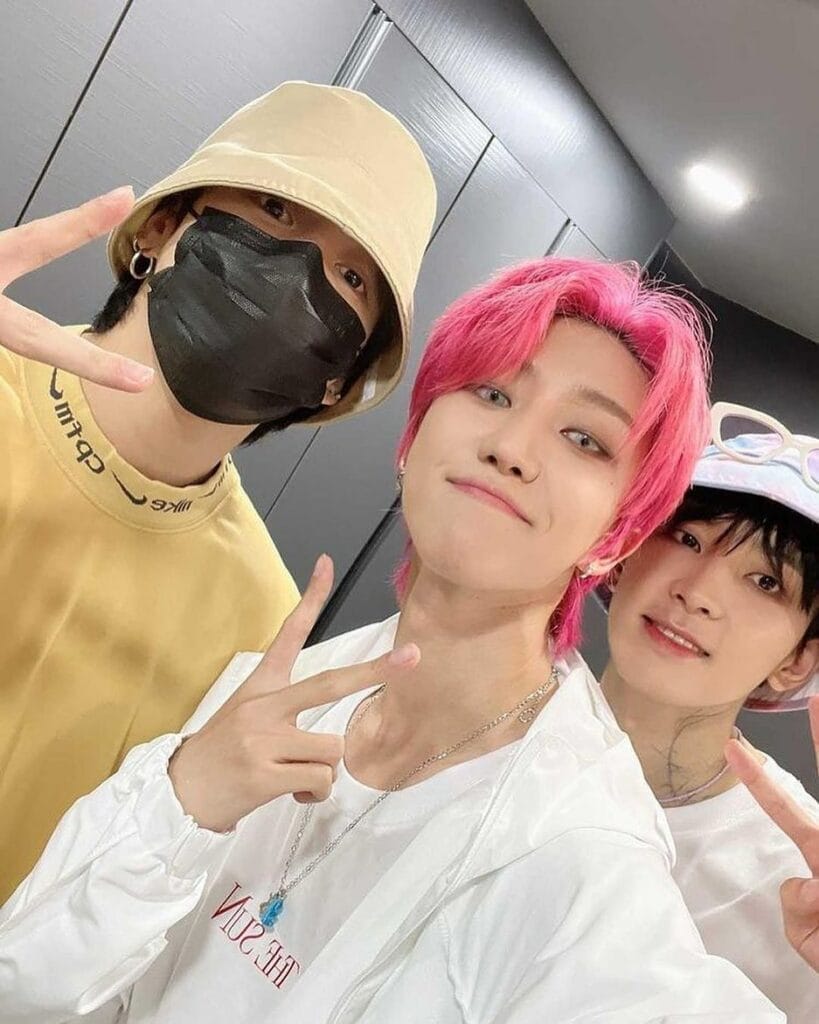 Jungkook makes a cherry color with a blend of bright red and the pink color looks possible in extreme.
It's a pastel prince color. jungkook lets the cherry look fade and convert into the trendy grapefruit color. It looks awesome.
Eventually went to bleach blonde, throwing in some highlights brings you back to the fashion corner. Jungkook tried it in his long hair that reflects the shade of bleachy blond.
During his album "Not Today" Jungkook threw purple shaded highlights into brown hairs. It's a great combination!
Teal is The super cute look, Also fade from black to teal, Jungkook prefers dip-dye and teal. And that is one unique trait of Jungkook Hairstyle. The fade from black to teal is super cute!
For the Most recent he went for a true blue look. Trying every color of the rainbow, he reflects his love to his fans! Which is your favorite hairstyle? We're still on the fence. How does he look amazing?
This trendy young boy makes his Fans discover proof that Jungkook is wearing an extension or is s real fashion when he wears a hat at the concert. Captured from the stage show Jungkook lifted his hat to reveal, He has a real hairstyle. Yes! Don't get confused. You can also get these styles in real? without wearing an extension or a wig. So surprise your friends and family with these amazing looks!
What Are The Most Recommended Versatile Jungkook Hairstyle?
BTS's Jungkook, From the bowl cut to a long perm rocks every single hair look! He looks handsome in All. Here are some different Jungkook haircuts recommended, to choose your favorite one.
• Half Bangs haircut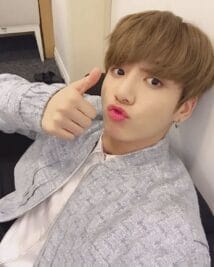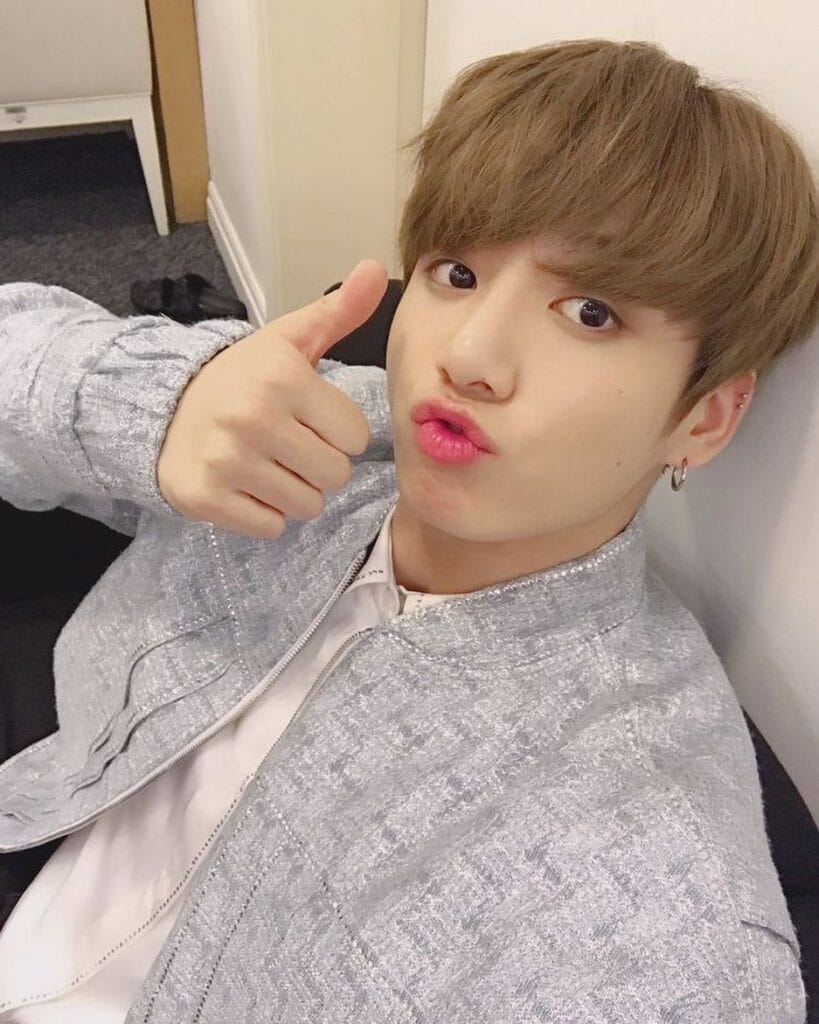 One of the most liked pop haircut looks of his is called "ban-khan" hair is most famous among fans and is also known as the half-down half-pushed back hairs.
• Bucket hat
A bucket hat is a Superhero look. Guy! You look as stylish as him with a bucket hat, give you real charm, and look like wearing a hat with hairs.
• The iconic long perm
This hairstyle suits some long hair. You'll love this haircut. Your hair should be at least 4-5 inches long to get an iconic long perm hairstyle.
• Natural, straight hair
If you want to look Okay with a style then it's the best hairstyle for you, especially if you have a round face. also good for the rest.
• Long hair, parted clean
Fans like to see this haircut more. It's a Super crazy hairstyle with a glorious forehead.
• Maltese hair
Jungkook fans call this, M Maltese perm. As it makes him look like an adorable cute puppy.
• Shorter waves
If you want versatility then a shorter waves version of jungkook long perm is ideal and adorable.
• Waves with short bangs
Short bangs with waves are great for your permed hair. you can also get different haircuts in the same short bangs, just crazy love.
• Neat and Tidy
This haircut is perfect to get a good first impression.it's Perhaps the textbook hair for every guy.
• Bowl trendy
It's one of the most common haircuts. usually adopted by All to go through at least once. His versatility makes everything he tries look flawless on him…which makes it hard to pick a favorite look!
Conclusion
Jungkook hairstyles are of Versatile color combinations with a unique haircut that is applicable to all. Just open the door of his fashion wardrobe, choose a crazy unique hairstyle, and try it! Welcome to Share your perfect look!