18 Jaw-Dropping Jimin Hairstyles You Have to See!
If you're a fan of the K-Pop group BTS, then you know that Jimin is known for his incredible talent and unique fashion sense.
But let's remember his amazing hairstyles! From bold colors to soft and feminine looks, Jimin has rocked various hairstyles that have left us all in awe. In this article, I will be taking a closer look at Jimin's most jaw-dropping hairstyles.
So get ready to be inspired, take the plunge, and try a new look yourself!
Dark Ash Gray Hair
Jimin's signature look is his dark ash-gray hair. He pulled off this daring style to perfection when debuting with BTS in 2013. His sleek, dark gray hair will turn heads and make you stand out from the crowd.
Messy Unicorn Hair
Jimin has also experimented with a rainbow-colored ombre look. He pulled off this playful style by dying his hair in shades of pink, blue, and purple.
The fun colors make a great statement look that you could rock at parties or festivals.
Slicked-Back Hair With Fade
Jimin has also opted for a more subtle style: slicked-back hair with a fade on the sides. This look gives off a serious vibe, but the slick back keeps it from looking too uptight.
It's an excellent option for when you want to look stylish and professional at the same time.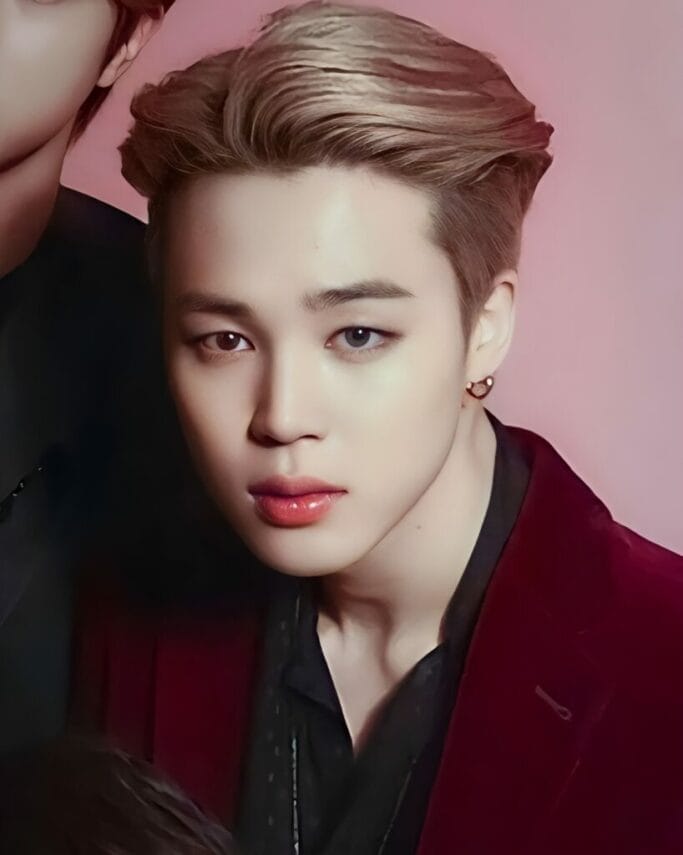 Jimin's Burgundy Hair
The one look that has us head-over-heels entirely is Jimin's burgundy hair. The color looks stunning, and the sleek style makes it stand out.
The key to pulling off this look is to ensure your hair is smooth and slick so that the color pops. A bit of pomade and hairspray can help ensure your hair stays put all day long.
Two-Tone Purple Hair
Two-tone purple hair is one of the most daring hairstyles on the market. By combining two complementary shades of purple, you can achieve unique effects that will make you stand out in the crowd.
Whether sporting sizzling streaks contrasted against darker locks or a subtle ombre transition, two-tone purple hair is sure to add fun and drama to your look.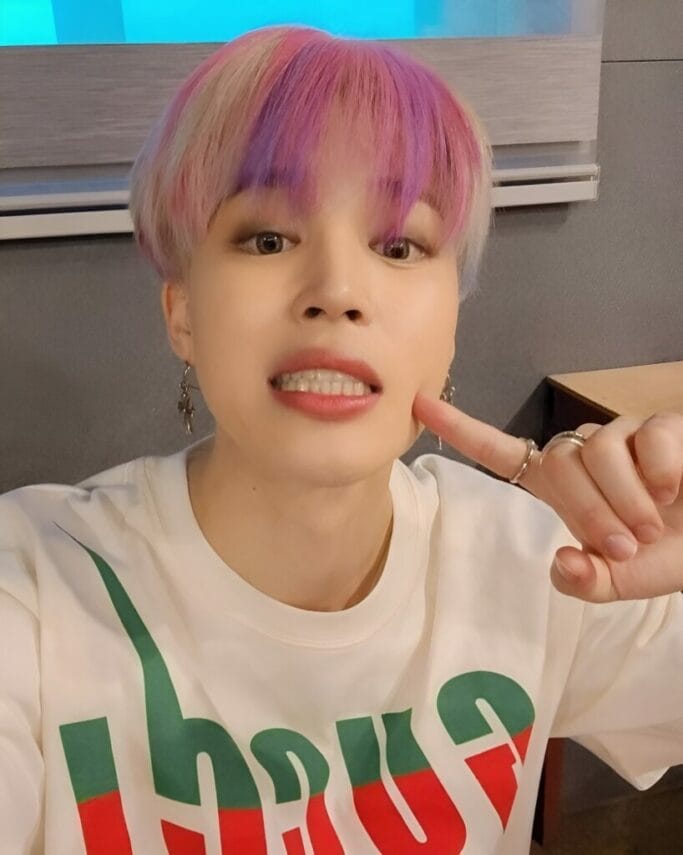 Light Pink Jimin Hairstyle
If you're looking for something softer and more delicate than the two-tone purple look, why try a light pink Jimin hairstyle?
A popular style among K-pop fans, this look is achieved by combining soft shades of pink with subtle highlights of platinum. Perfect for any occasion, this ethereal style is sure to have heads turning your way.
Jimin Black Hair Undercut
If you're looking for a relaxed and edgy style, the Jimin black hair undercut is the perfect look for you.
This hairdo combines black with subtle hints of blonde, giving it an edgy vibe. The contrast between the two colors creates a unique and stylish look that will draw attention to your face.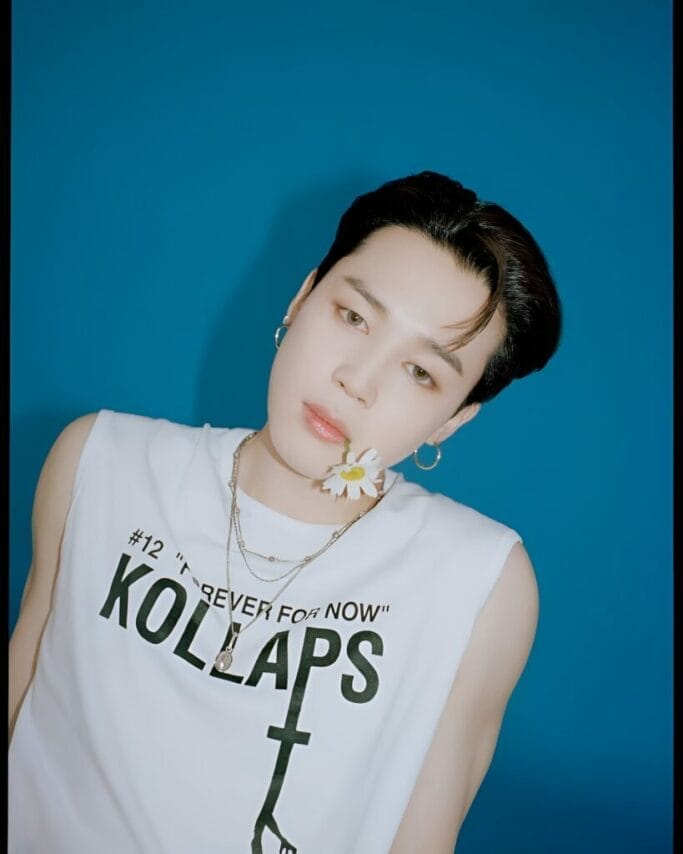 Jimin Orange Hair
If you want to make a bold statement, the Jimin orange hair undercut is the way to go.
This look combines bright shades of orange with darker tones for a vibrant look that will turn heads.
The color combination allows you to create an eye-catching style that stands out from other hairstyles.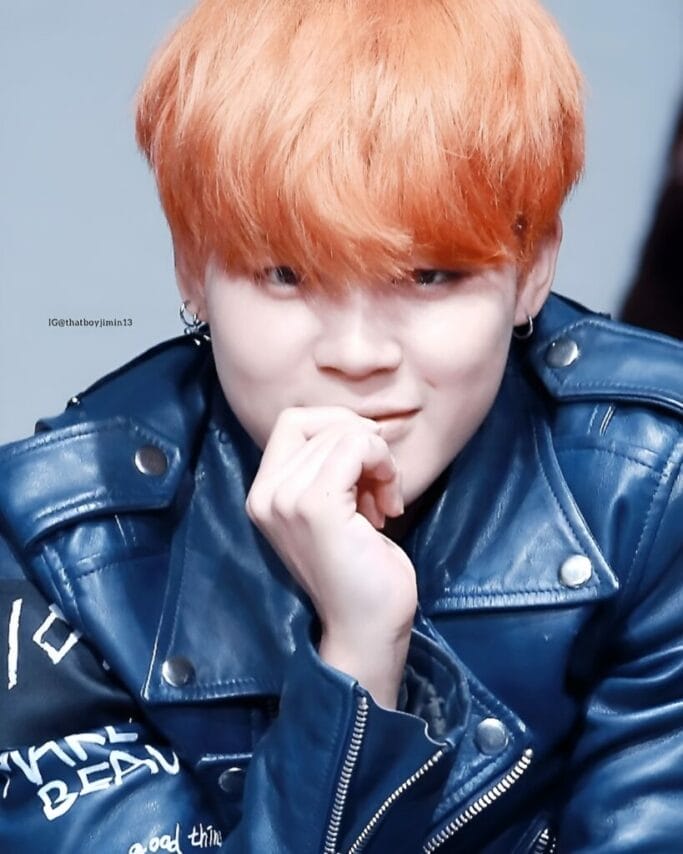 Jimin Blue Hair
If you're looking for a unique way to express yourself, the Jimin blue hair undercut is a perfect choice. This look combines bright shades of blue with darker tones for an on-trend style that won't go unnoticed.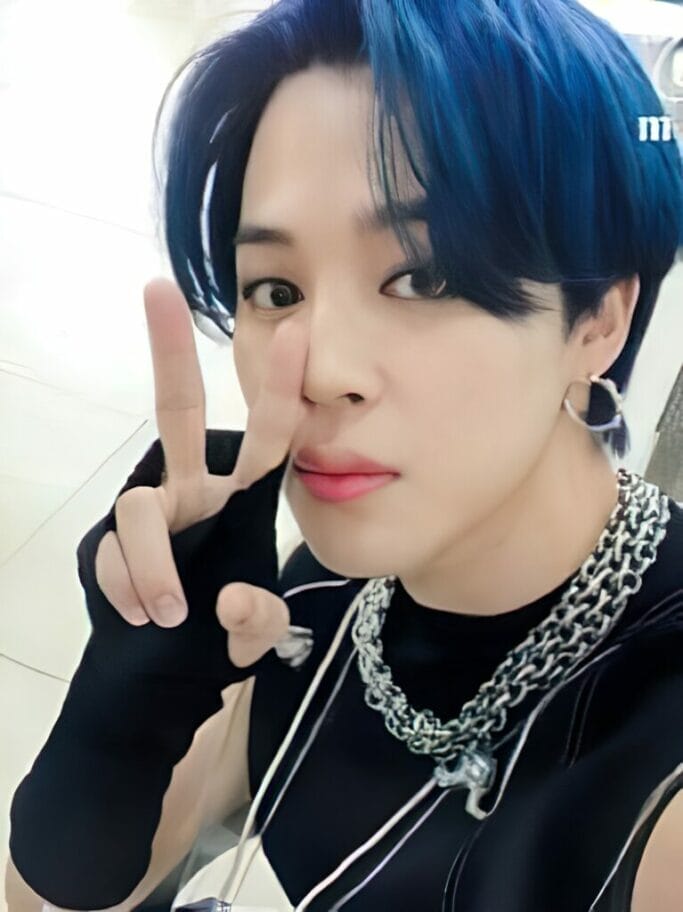 Jimin Red Hair
For a truly eye-catching look, the Jimin red hair undercut is guaranteed to turn heads.
This style features vibrant shades of red, from dark cherry hues to bright and bold oranges, making you feel confident and stylish.
Jimin Silver Hair
For a unique and modern look, try the Jimin silver hair undercut.
This style features icy-silver tones with subtle hints of blue or lavender to create an ethereal look. It's perfect for those looking to stand out from the crowd and make a statement with their style.
Jimin Purple Hair
For a bold and daring look, go for the Jimin purple hair undercut. This vibrant style features lilac, lavender, and violet shades that create a truly eye-catching look.
It's the perfect way to add vibrancy to your styling routine without looking too overwhelming or over the top.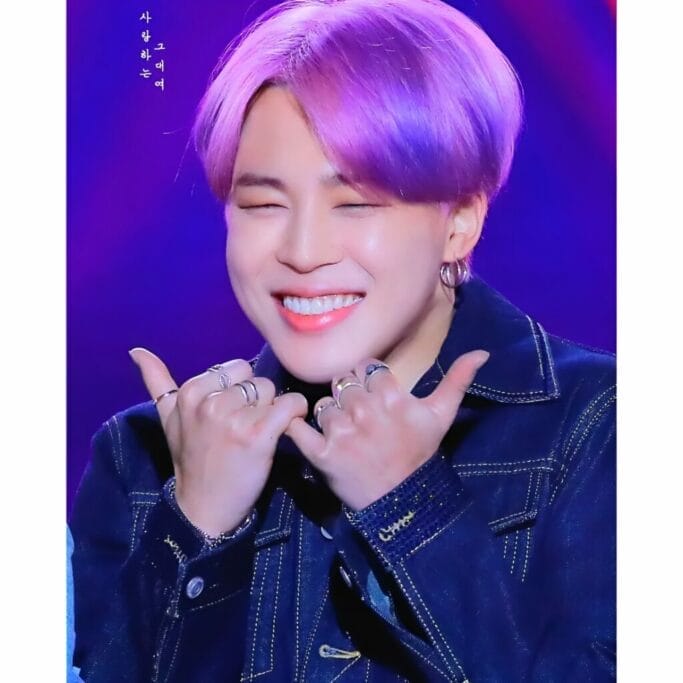 Jimin Blonde
If you're looking for something a bit softer and more subtle, opt for the Jimin blonde hair undercut. This timeless look features warm and creamy shades of honey, platinum, and light brown that create a soft yet striking style.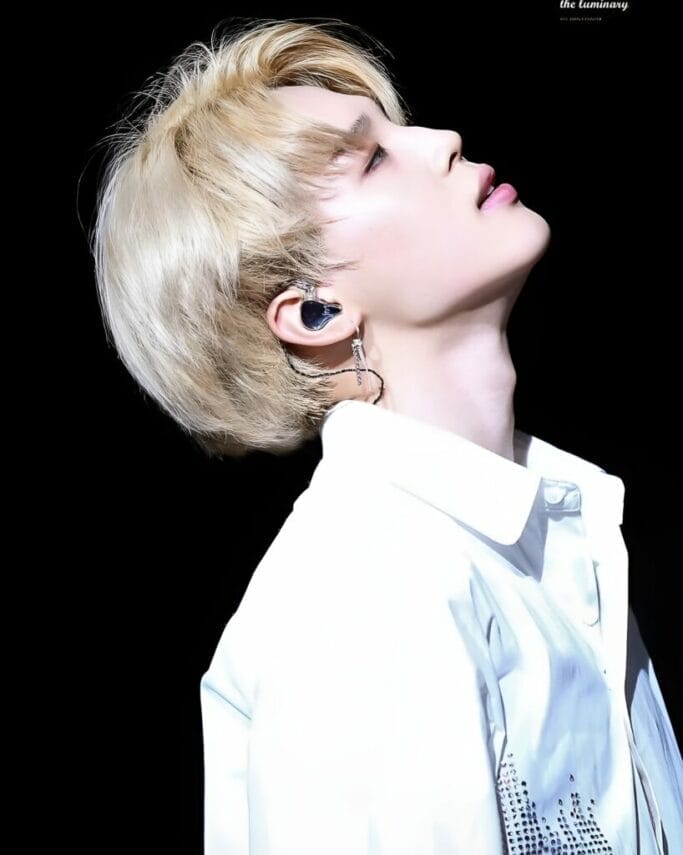 Rainbow Hair
For the daring fashionista, the rainbow hair undercut is a great option.
This fun and colorful look combines bright blue, purple, pink, and more hues to create an eye-catching style that will turn heads.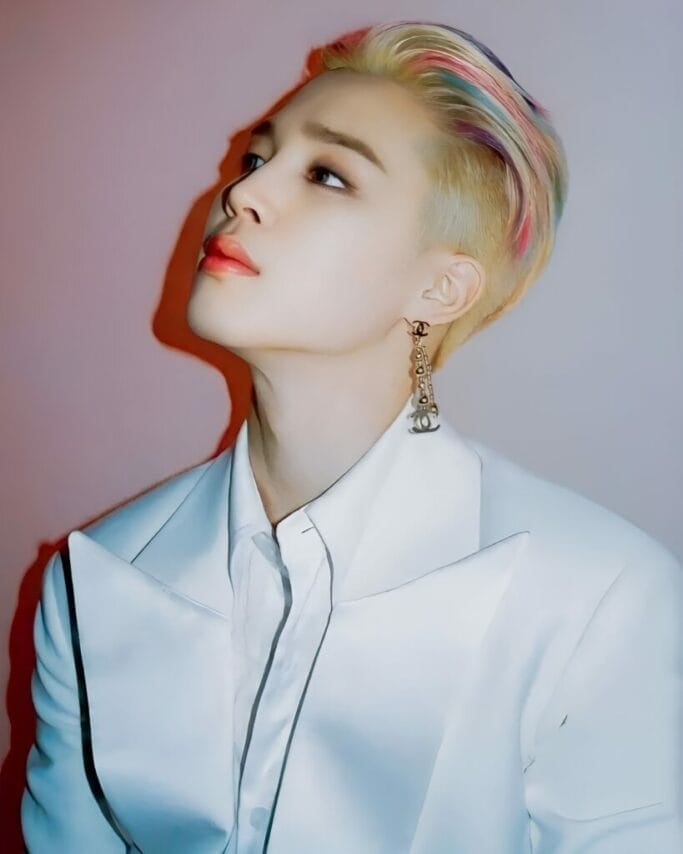 Jimin Hair Color Now
When it comes to hair color nowadays, Jimin has us all inspired! His signature blonde looks are perfect for those looking for a classic and timeless style.
Butter Jimin Hairstyle
This energetic style is one of Jimin's signature looks, and it's easy to see why. The curls give a voluminous and eye-catching effect that works with all sorts of hairstyles and lengths. To nail this style, use a curling iron to give your locks an extra lift.
Long Hair Jimin Hairstyle
Jimin's long hairstyle is the perfect mix of sleek and stylish.
The ends are slightly wavy to give it more edge, and the overall look is ideal for nights out or special occasions. To get this style, use a heat protectant to keep your hair from being damaged, and use a straightening iron to give it that sleek finish.
Short Jimin Hairstyle
Jimin's short hairstyle is a great way to keep cool during summer. It's also easy to maintain and gives your face an excellent shape.
To get this style, use a light wax to keep the hair in place and a blow dryer to create volume.
Final Thought
No matter the occasion, Jimin's hairstyles are sure to turn heads.
His signature looks are easy to replicate and can be adapted for any hair length, texture, or color. Plus, they always stay in style!
So next time you're getting ready for a night out or a special event, take some time to try one of these looks. You won't regret it!
FAQs
How Do You Do Jimin's Hairstyle?
To recreate Jimin's hairstyle:
Start by using a light wax to keep the hair in place.
Use a blow dryer to create volume.
Finish off the look with hairspray or a shine product to lock it in place.
Does Jimin Have Hair Extensions?
No, Jimin does not have hair extensions. He achieves his signature looks with styling products and careful styling.
However, if you want to add more volume or length to your hair, you can always use hair extensions. Just make sure to get them from a trusted source.
References
Jimin is the cause of thoughts of as intense or unbridled desire. You will become a slave to him. source
Park Ji-min (Korean: 박지민; born October 13, 1995), known mononymously as Jimin, is a South Korean singer and dancer. source
Khamis Maiouf is a professional barber who graduated from Hinckley College in England with a degree in hairdressing. He has also won several barbering contests and successfully operated a barbershop for the last two decades. As a skilled hair stylist for 20 years, his goal is to teach others how to achieve a beautiful appearance through their hairstyles.