13 Most Attractive Irish Beard Styles
A properly trimmed Irish beard is one graceful feature you should not lack as an Irish man.
A cool Irish beard style will transform your look and bring your manly side to life.
If you feel inadequate about your facial features as a man, a well-groomed Irish beard will do the magic.
Even as a non-Irish man, you can also get a glimpse of what it feels like to be an Irish man. With a ginger or orange-red dye, you are closer to achieving this.
Here, we have highlighted 13 cool Irish beard styles you should try for an incredible look.
Long Irish Goatee
To be honest, many women prefer their men with either full beards or clean-shaven. It has to be one of them!
Unfortunately, not every man fits this description. On one hand, they can't grow a full beard due to their inherent genes.
On the other hand, getting a clean shave will distort their manly look. This is where a well-carved long Irish goatee comes in.
A long goatee is an easy-to-maintain Irish beard style.
This manly style is achieved by shaving your cheeks while extending your beards from the corner of your lower lips and jaw downward.
You should combine this style with a connecting mustache for a more attractive look.
Irish Circle Beard Style
This is the perfect beard style for Irish men who want to maintain a decent but attractive look. You don't need much facial hair to achieve this.
All you need to achieve this look is a decent amount of hair on your chin and a mustache above your lips.
This facial hair then forms a circular boundary that forms a border around your lips and jaw.
Feel free to rock this beard type at your workplace without fear of getting queries.
Classic Irish Beard Style
You would love this beard style if you want a simple and elegant look.
It is the perfect hairstyle suitable for all kinds of occasions. You are right if you called it a low-maintenance beard.
If you have been getting complaints about your extravagant look at the office, then try this graceful look and watch the remarks.
To achieve this look, your stylist must ensure that your beards are carved evenly, with no part bigger than the other.
Chest Length Beard
You will love this look if you don't mind taking on a wild appearance. When properly carved, this beard comes out sexy.
If you have seen a Viking character before, you will have an idea of how this hairstyle looks.
This dense and rebellious beard style extends all the way from your jaw to your chest area. For you to achieve this look, you need to grow out your beard for about three to four months.
The only place that will need trimming is your cheeks and sideburns.
After you must have grown it to a fair length, you can then nurse it till you achieve your desired goal.
You will need to consistently groom and maintain the beards to make them attractive. Moisturizing the beards will also help improve their texture and look.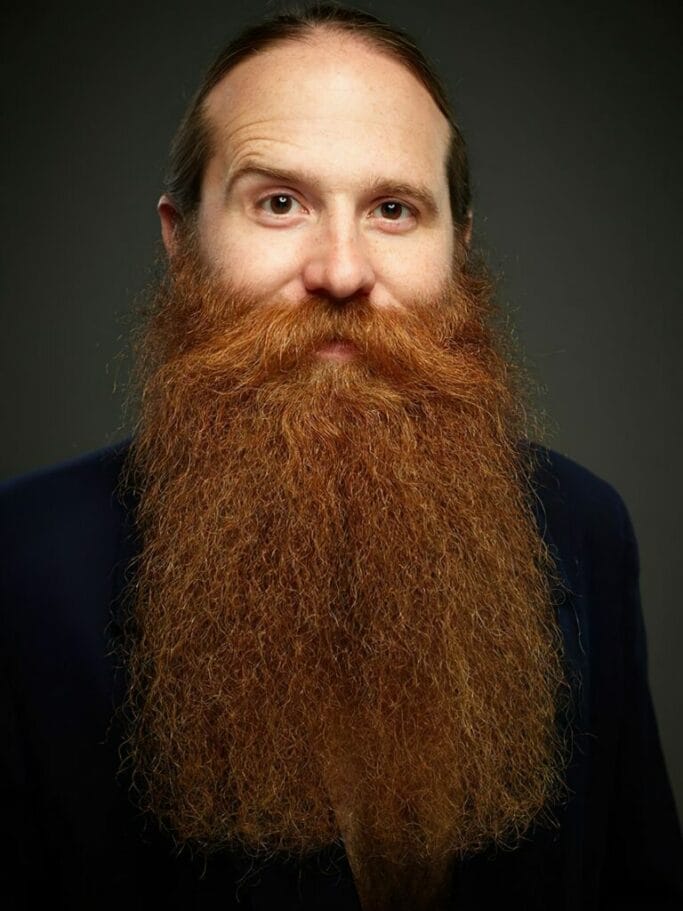 Irish Beard With a Handlebar Mustache
This beard style got the name due to its resemblance to a handlebar of a bicycle.
Whether most ladies find this look attractive is uncertain.
But you will surely look graceful and royal by combining your beard with a handlebar mustache. If this is what you want, then give this funky beard style a try.
Before you achieve these beards, you have to grow a decent mustache length, which can also be curved.
A mustache wax will also help you achieve a handlebar mustache faster.
Most times, your gene also plays an important role in achieving this handlebar look. This is because the handlebar is grown from the edges of your mustache hair.
And for some men, this hair doesn't grow long enough to achieve a handlebar.
So, it is important you know that this beard style doesn't fit everyone before deciding on it.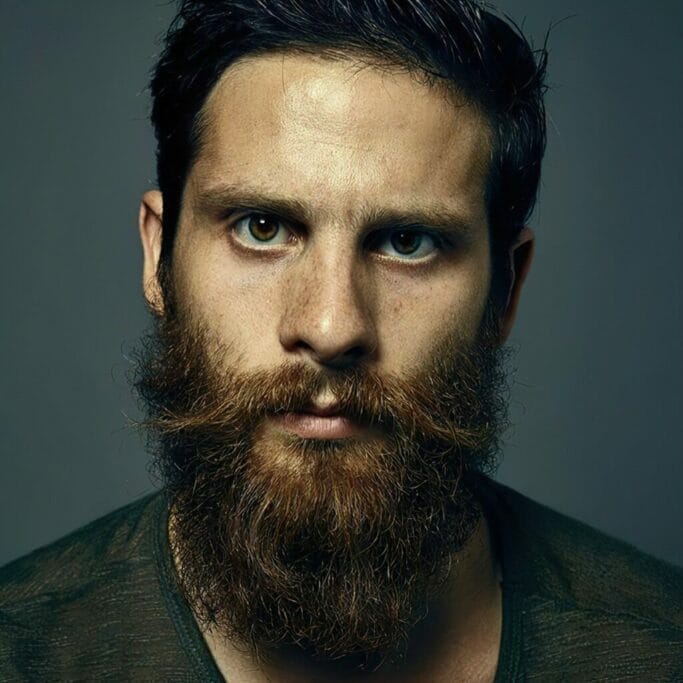 Thick and Even
From observation, many women prefer their men's beards thick and even. Such men often come out as attractive, powerful, and classy: the dream men of most ladies
To achieve this elegant beard style, you need to ensure you grow a decent length of beard. Then, you comb it upward with a beard brush.
A nicely-done trimming at the beard edges will sharpen the look. You should also massage it with the right beard oil to improve its texture.
You can rock this charming beard style for both corporate and casual functions.
Light Stubble Beard
Men that rock this easy-to-maintain Irish beard style are in another class of their own. The line between these sets of men and beardless men is thin.
Regardless, the difference is clear. Such men tend to look more masculine than their beardless counterparts.
An ideal light stubble beard is less than 2mm long. However, facial hair less than 0.5mm long is generally not classified as a beard.
This is the perfect look for every gentleman at the office.
You can achieve this fantastic look by leaving your beard unshaven after 3 days of having a clean shave. You should also carve the edges for a more attractive look.
Irish Beard With a Long Hairstyle
Combining your ginger Irish beard and shoulder-length hair is a powerful and attractive look.
If you are not afraid of making a bold fashion statement, you should give this daring look a try.
By complementing this look with well-built muscle, you are sure to get ladies' attention.
However, maintaining this look comes at a high cost. A hair shampoo, moisturizer, and beard oil are essential assets for men with this look.
Two-Toned Celtic Beard
This hot beard style is unique and rare. It looks incredible on men that rock it. It simply involves giving your beards a white and orange-red color combination.
This distinctive color combination may give your beard an unkempt appearance.
However, this is the beauty of this incredible beard style; it will make you appear more manly. Feel free to rock this manly beard style for both formal and casual occasions.
This beard style makes Irish men in their forties and fifties look super dapper.
Celtic Baffled Beard
If we take the literary meaning of this beard style we will assume men with this style give off a surprised or confused appearance.
Ironically, its characteristic patchy appearance gives an unbothered demeanor instead.
Irish men that rock this charming beard style appear strong and attractive. They are the ladies' kind of men.
To achieve this look, you need to combine a chin strap goatee, a circle beard style, and an unkempt hair in your neck region.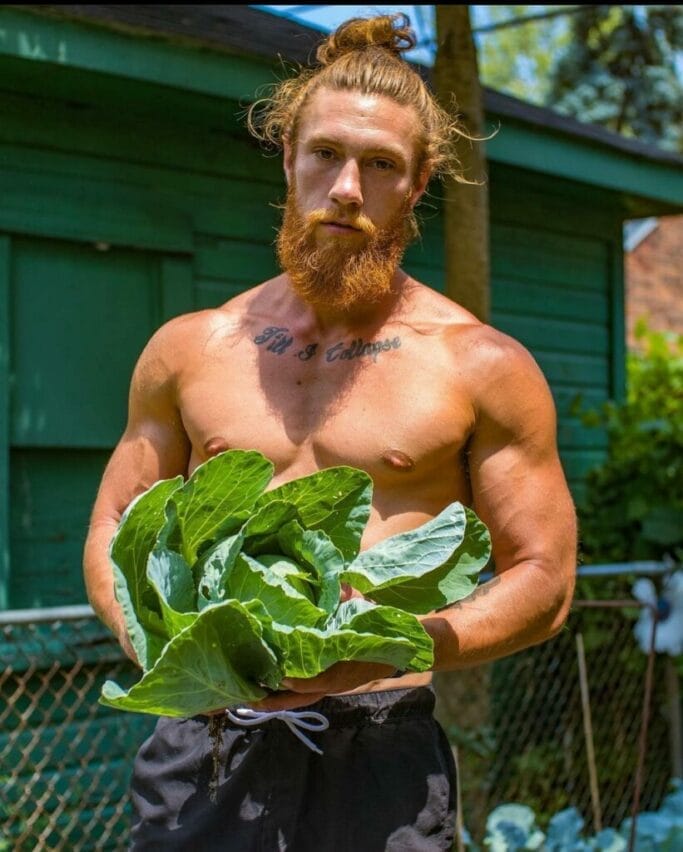 Irish Thick Beard Style
This is the signature look of typical Irish men. From merely feeling the thickness of their ginger-colored beards, you would not need a Prophet to confirm their origin.
You too can get such thickness by applying the right moisturizer and beard oil. Also, remember to dye your beards with a ginger color for a classic Irish appearance.
If you have a round-shaped face, you will look fabulous with this beard style.
Irish Thick V-Shaped Beard
When properly trimmed by a good stylist, you will look handsome with a v-shaped beard style.
All it takes to achieve this beard style is to groom your beard till it attains full thickness. Then carve the beards around your jaw into a v-shape.
To make it look more attractive, blend the facial hair on the upper part of your sideburns.
This will create contrast and give you a polished look. Applying beard oil will also help improve the texture of the beard.
Polished and Textured
This is another low-maintenance beard style for your gentleman look. You should try this fascinating look if you want round-shapen beards.
For this beard style, the texture appears thick. A decent trimming at the neckline and cheek is essential to give a polished appearance.
You should also connect your mustache to the hair on your chin. This way, you will get the perfect square-shaped beard.
You can rock this presentable beard style for any event.
Conclusion
You would not know how attractive an Irish beard style is unless you make a move. Be rest assured, that with the right stylist, you will be proud of your new look.
Feel free to explore different Irish beard styles today, and see the compliments that follow.
Frequently Asked Questions
Are Beards Common In Ireland?
Yes, beards are common features in Ireland. From contemporary to modern times, many prominent Irish figures have rocked different beard styles.
While the beard styles might have evolved, the culture of keeping beards still remains.
How To Get A Well-Trimmed Irish Beard?
This depends on a number of factors.
First, we need to establish if the Irish man has grown a full beard or not. If the Irishman is beardless, then he will have to grow one.
Next, he should visit a stylist. Here he will guide him on the beard style best for him.
A moisturizer, beard oil, and comb are also essential to get a well-groomed beard style.
Are All Irish Men's Beards Red?
Red or ginger-colored beards are a common feature amongst Irish men. Nevertheless, not all men have their beards red.
We also have some of them that have only a few strands of red beards.
Khamis Maiouf is a professional barber who graduated from Hinckley College in England with a degree in hairdressing. He has also won several barbering contests and successfully operated a barbershop for the last two decades. As a skilled hair stylist for 20 years, his goal is to teach others how to achieve a beautiful appearance through their hairstyles.