Ultimate Hair Care for Men with Dandruff Guide: Banish Flakes
When it comes to flaking out, dandruff is one uninvited guest that no one wants at their scalp party.
For men who struggle with this pesky problem, finding the right approach to haircare for men with dandruff can be a transformative experience – paving the way to a flake-free future and healthier hair.
In this enlightening guide, I'll delve into the root causes of dandruff and shed light on the SOLUTIONS, techniques, and products that can help you combat this common haircare woe.
Say farewell to embarrassing white specks and hello to a confident, itch-free you.
So, gentlemen, let's dust off our shoulders and embark on a journey to banish dandruff once and for all. With the right knowledge and tools, you'll be well on your way to achieving the healthy, flake-free hair you deserve.
What are the Causes of Dandruff in Men's Hair?
As a celebrity hairstylist, I've seen my fair share of scalp issues, and one of the most common is dandruff.
Hair Care for Men with Dandruff starts with understanding the root causes.
Dandruff can result from a variety of factors, including dry skin, sensitivity to hair care products, or fungal infections.
Men are more susceptible due to increased oil production and higher testosterone levels, which can exacerbate dandruff-causing conditions.
By pinpointing the cause, it's easier to find the best solution.
How to Get Rid of Dandruff from Men's Hair?
When it comes to Hair Care for Men with Dandruff, a tailored approach is essential.
I recommend starting with a gentle, sulfate-free shampoo that targets dandruff without stripping your scalp of its natural oils.
Use a nourishing conditioner to keep your hair and scalp hydrated.
Another tip I've seen work wonders is incorporating a natural, anti-fungal ingredient like tea tree oil into your routine.
Regularly exfoliating your scalp can also help prevent dandruff build-up.
Remember, consistency is key, and it may take some trial and error to find the perfect solution for you.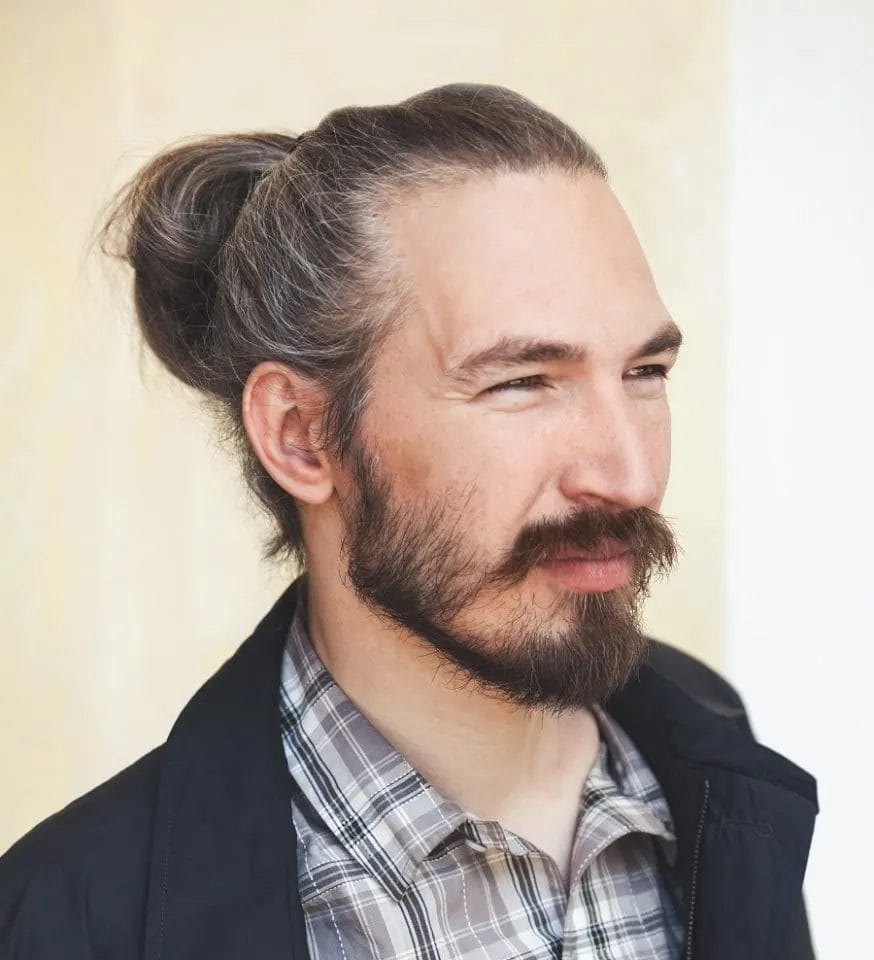 Hair Care for Men with Dandruff: Expert Tips from a Celebrity Hairstylist
As a celebrity hairstylist, I've worked with countless clients who've battled the frustrating issue of dandruff.
Although it's a common problem, it can impact self-esteem and create discomfort.
Don't worry; I'm here to share my expertise on Hair Care for Men with Dandruff and guide you through proven techniques to combat those pesky flakes and regain your confidence.
1. Establish a Scalp-Friendly Hair Care Routine
A crucial aspect of Hair Care for Men with Dandruff is developing a daily routine that addresses the root causes of dandruff while preserving your scalp's natural balance.
I advise using a gentle, sulfate-free shampoo formulated specifically for dandruff, as well as a nourishing conditioner to keep your hair and scalp hydrated.
Remember to rinse thoroughly to remove any product residue.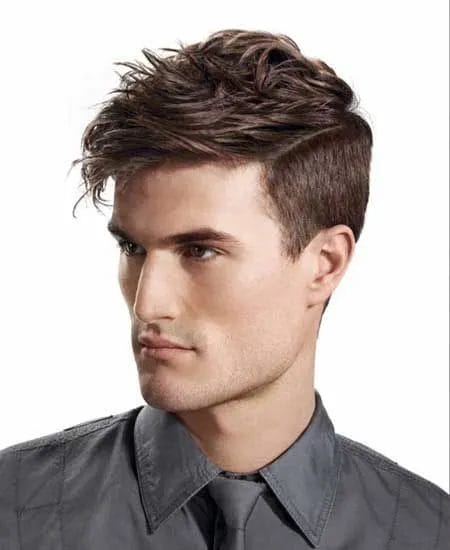 2. Incorporate Natural Remedies and Exfoliation
Natural remedies can be a game-changer in your Hair Care for Men with Dandruff journey.
Incorporate ingredients like tea tree oil, apple cider vinegar, or coconut oil to benefit from their anti-fungal and anti-inflammatory properties.
Furthermore, gently exfoliating your scalp once a week can help remove dead skin cells and prevent dandruff buildup.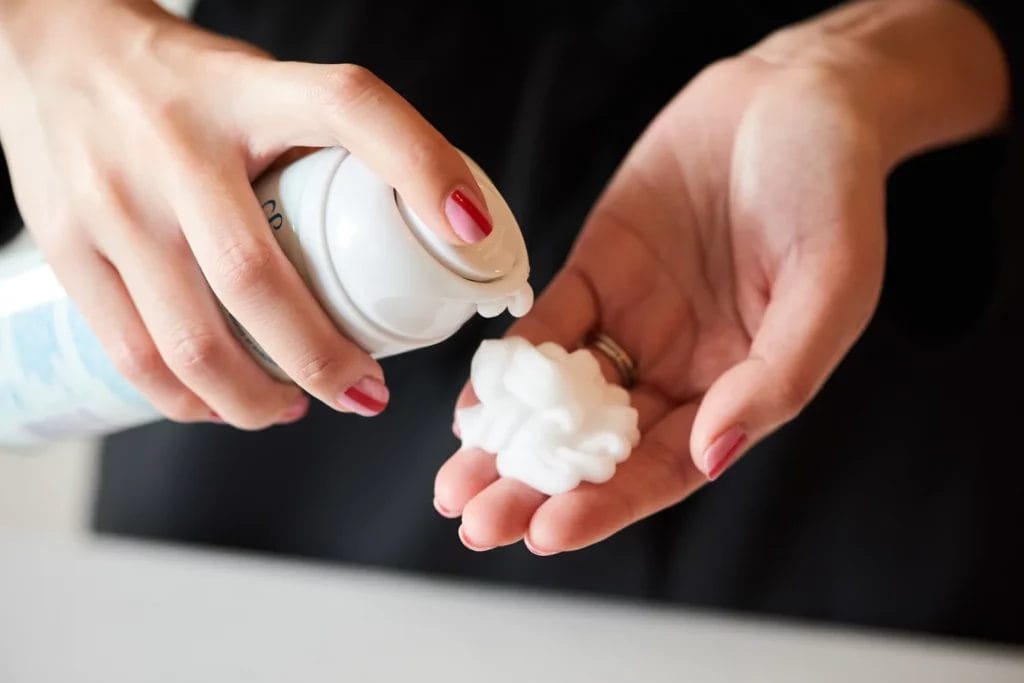 3. Consult a Professional If Needed
If your dandruff persists despite your best efforts, don't hesitate to seek professional help.
As a hairstylist, I've seen the benefits of working with a dermatologist to develop a tailored treatment plan for persistent dandruff cases.
It's essential to remember that every scalp is different, and a professional can help identify the underlying cause and recommend the most effective solution for you.
What are the treatment options for Men with Dandruff?
When it comes to Hair Care for Men with Dandruff, there are several treatment options available.
I always recommend starting with an over-the-counter anti-dandruff shampoo containing active ingredients like zinc pyrithione, selenium sulfide, or ketoconazole.
These shampoos target the root cause of dandruff by combating excess oil, inflammation, and fungal growth.
If your dandruff persists, you may need to consult a dermatologist for a prescription-strength treatment.
In addition to these treatments, adopting a balanced, scalp-friendly hair care routine is essential.
Opt for sulfate-free, hydrating products and consider incorporating natural remedies like apple cider vinegar, aloe vera, or coconut oil. Remember, patience is vital, as it may take some time to see visible results.
Conclusion
Mastering hair care for men with dandruff can be life-changing.
By tackling the root causes and investing in the RIGHT products and techniques, I've discovered the path to a flake-free future.
Embrace the journey, and you too can enjoy the confidence that comes with healthy, dandruff-free hair.
FAQs
Q1. What are some ways for men to eliminate dandruff?
Hair Care for Men with Dandruff: To eliminate dandruff, men should focus on proper hair care. Regularly shampooing with anti-dandruff shampoo, avoiding hot water while washing hair, and minimizing hair product usage are some ways to prevent dandruff. Additionally, incorporating a balanced diet with zinc, vitamin B, and omega-3 fatty acids can enhance scalp health and reduce dandruff.
Q2. What leads to dandruff in men's hair?
Dandruff in men's hair is caused by various factors. Hormonal imbalances, fungal infections, stress, or inadequate hair care practices can lead to dandruff. Additionally, excessive oil production on the scalp, frequent hair styling with heat tools, and sensitivity to hair products can also trigger dandruff in men's hair.
Q3. Is the presence of dandruff an indication of unhealthy hair?
While the presence of dandruff does not necessarily indicate unhealthy hair, it can be unpleasant and cause discomfort. Untreated dandruff can lead to hair breakage and falling unwanted itchiness, and embarrassment. Therefore, it is essential to eliminate dandruff by investing in quality hair care practices for healthy hair and scalp.
Q4. What is the underlying reason behind dandruff?
The underlying reason behind dandruff is a combination of external and internal factors. Dandruff is caused by the growth of a yeast-like fungus called Malassezia, which thrives on an oily scalp. Additionally, imbalanced diets, stress, or genetic factors can also contribute to dandruff.
Q5. Does having dandruff imply an unhealthy scalp?
Having dandruff does not necessarily imply an unhealthy scalp. However, ignoring dandruff can worsen the condition of the scalp and lead to hair loss, irritation, and other scalp diseases. It is crucial to pay attention to any dandruff-related symptoms and adopt an anti-dandruff hair care routine to promote a healthier scalp.
References:
Dandruff is a skin condition that mainly affects the scalp.[1] Symptoms include flaking and sometimes mild itchiness. source
Hair care is an overall term for hygiene and cosmetology involving the hair which grows from the human scalp, and to a lesser extent facial, pubic and other body hair. source
Khamis Maiouf is a professional barber who graduated from Hinckley College in England with a degree in hairdressing. He has also won several barbering contests and successfully operated a barbershop for the last two decades. As a skilled hair stylist for 20 years, his goal is to teach others how to achieve a beautiful appearance through their hairstyles.