How to Slick Back Hair: Timeless & Suave Style!
Ready to smooth things over? My guide on How to Slick Back Hair is here to transform your tresses into a sleek, polished masterpiece.
The slicked-back look is a timeless classic that oozes sophistication and confidence, perfect for any occasion.
With our expert tips and tricks, you'll be able to tame, shape, and shine your way to a flawless, suave hairstyle.
So, let's get started and slide into a world of slicked-back sophistication, where looking sharp and dashing is just a comb STROKE away!
How to Slick Back Hair: A Comprehensive Guide for the Perfect Look
In this blog post, I'll share everything you need to know about How to Slick Back Hair, from the styling alternatives to when to refresh the cut, and what products to buy.
Let's dive into this ultimate guide for a stylish, slicked-back look!
Slicked Back Hair: What You Need To Know Beforehand
Before learning How to Slick Back Hair, it's essential to understand the process and what's involved.
I've found that a slicked-back hairstyle works best on medium to long hair, and it's crucial to have clean, slightly damp hair before styling.
What Are The Styling Alternatives for Slicked Back Hair?
There are several styling alternatives when it comes to How to Slick Back Hair.
I prefer using pomade or gel for a glossy finish, while others might opt for a matte finish using hair wax or clay.
Experiment with different products to find the perfect look for you.
When To Refresh The Cut for Slicked Back Hair
Knowing when to refresh your cut is essential in maintaining your slicked-back hairstyle.
I recommend visiting your barber or stylist every 4-6 weeks to keep your hair looking sharp and well-groomed.
What Products To Buy for Slicking Back Hair?
When learning How to Slick Back Hair, it's crucial to invest in high-quality hair products.
I suggest purchasing a strong-hold pomade or gel, a wide-tooth comb for even distribution, and a fine-tooth comb for a polished finish.
These products will help you achieve the perfect slicked-back look.
Slick Back Hairstyles
1. Classic Slick Back
The Classic Slick Back hairstyle is a timeless and sophisticated look that's perfect for any occasion.
I love this style because it exudes confidence and adds a touch of class to my overall appearance.
2. Medium Slicked Back Hair
For men with medium-length hair, the Medium Slicked Back Hair look is a fantastic option.
I find this style incredibly versatile, as it works well for both casual and formal settings while maintaining a polished appearance.
3. Slicked Back Undercut
If you're looking for a more edgy and modern take on the slicked-back hairstyle, consider the Slicked Back Undercut.
This style features short sides and a longer top, creating a striking contrast that I absolutely adore.
4. Slick Back Fade
The Slick Back Fade is a contemporary twist on the classic slicked-back look.
This style incorporates a fade on the sides, adding a touch of modernity to the traditional style.
I enjoy experimenting with different fade lengths to create a unique and personalized look.
5. Slick Back Short Hair
For guys with shorter hair, the Slick Back Short Hair style is an excellent choice.
I appreciate how this hairstyle requires minimal effort and still achieves a sleek and chic appearance, making it perfect for busy days.
6. Long Slick Back Hair
The Long Slick Back Hair style is perfect for men with longer locks.
This bold and eye-catching look is sure to make a statement, and I love how it showcases my hair's natural texture and volume.
7. Slick Back Quiff
The Slick Back Quiff is a modern and trendy take on the traditional quiff, combining volume and sleekness.
I love this style because it adds height to my face and works WELL for various occasions.
8. Slicked Back Pompadour
A Slicked Back Pompadour offers a classic and refined look that exudes confidence.
I find this hairstyle perfect for formal events, as it showcases a polished and sophisticated appearance.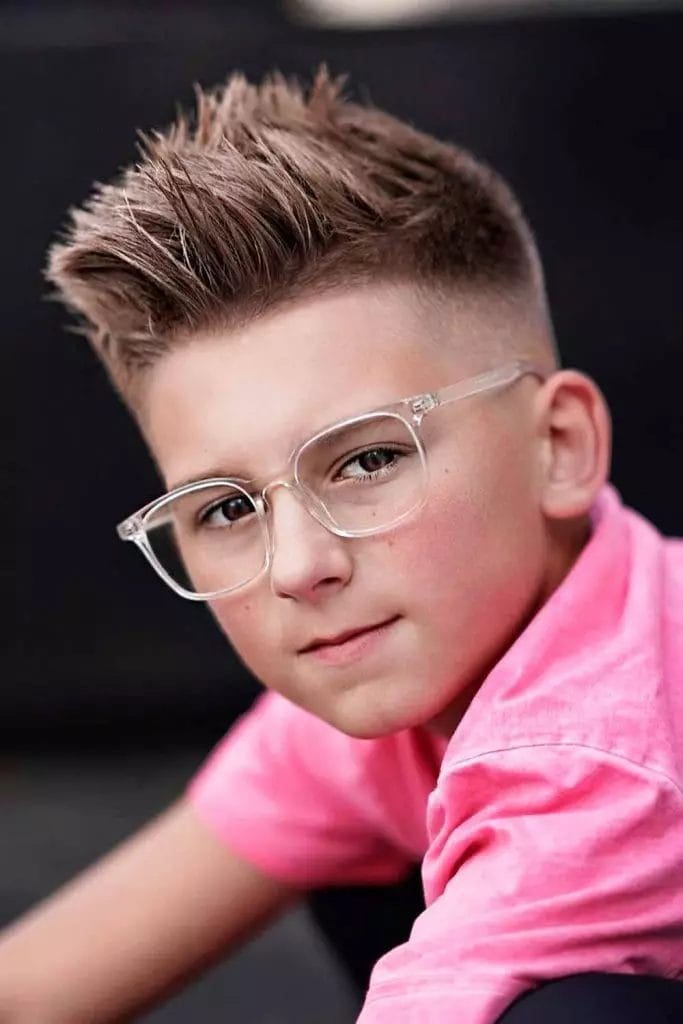 9. Slick Back Taper
The Slick Back Taper is a clean and sharp hairstyle that pairs a slicked-back top with a tapered cut on the sides.
I appreciate this style for its versatility, as it looks great in both casual and formal settings.
10. Slick Back + Side Part
For men who prefer a more elegant and timeless look, the Slick Back + Side Part is an excellent choice.
I love how this hairstyle adds a touch of sophistication to my overall appearance.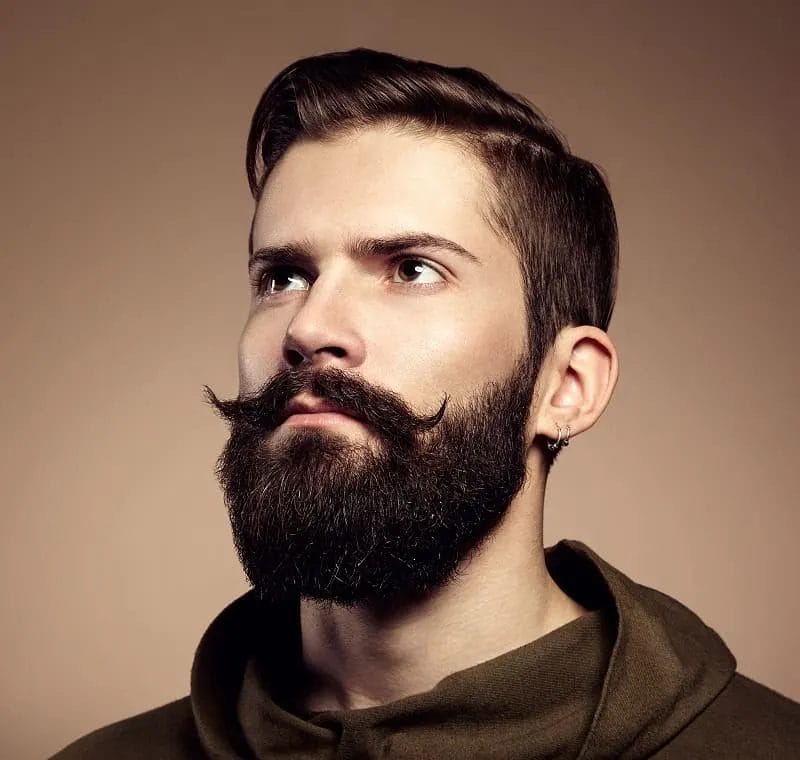 11. Slick Back Curly Hair
Don't shy away from your curls! The Slick Back Curly Hair style allows you to embrace your natural texture while still maintaining a sleek and polished look.
I adore this hairstyle because it showcases my curls in a stylish and modern way.
12. Long Slick Back Hair Cuts With Undercut
For a bold and daring look, consider the Long Slick Back Hair Cuts With Undercut.
This hairstyle creates a striking contrast between the long top and the undercut sides, which I find incredibly eye-catching.
13. Slicked Back Middle Part
The Slicked Back Middle Part is a retro and stylish hairstyle that adds a touch of vintage charm to your look.
I enjoy experimenting with this hairstyle, as it adds a unique and interesting element to my appearance.
14. Slicked Back Mullet
If you're after an unconventional and cool look, the Slicked Back Mullet is the perfect choice.
This hairstyle combines the sleekness of a slicked-back top with the longer, flowing back of a mullet, creating a one-of-a-kind style that I love to rock.
15. Retro Slicked Back Hair Men
The Retro Slicked Back Hair Men is a vintage-inspired hairstyle that harkens back to the golden age of Hollywood.
I enjoy trying this style when I'm in the mood for a classic and timeless look.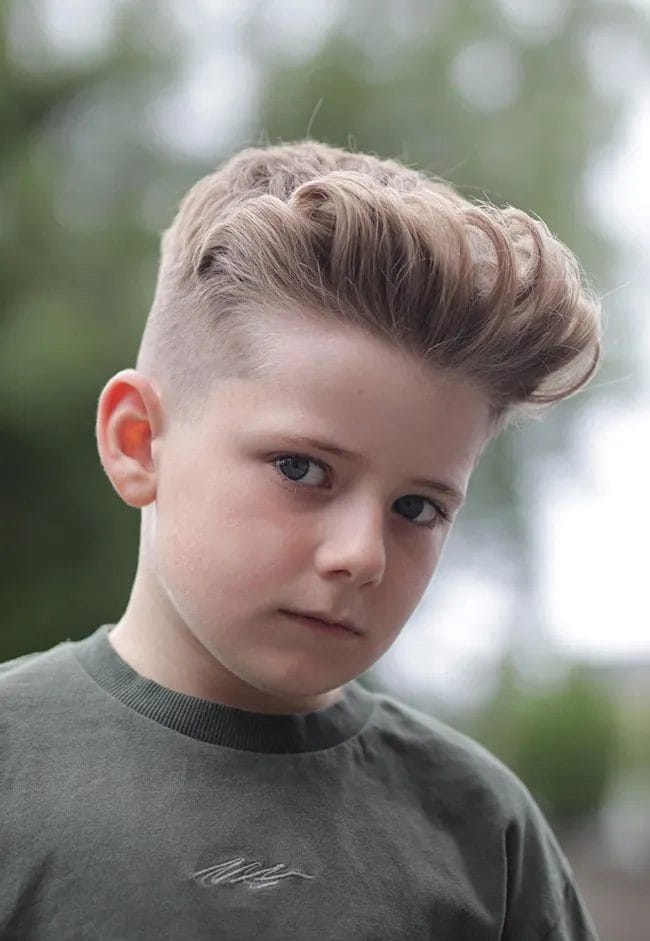 How To Style The Slicked Back Hairstyle
Achieving the perfect slicked-back hairstyle can be easy if you follow a few simple steps.
First, make sure to clean and condition your hair. I've found that damp hair works best for styling.
Next, apply a quality hair product like pomade, gel, or wax, and comb your hair back.
Remember to use a fine-tooth comb for a polished finish.
How To Keep Your Hair Slick Back?
Maintaining a sleek, slicked-back look throughout the day might seem challenging, but it's actually quite simple with the right techniques.
I always start by choosing the appropriate hair product for my hair type, ensuring it provides a strong hold.
Additionally, make sure to apply the product evenly and comb your hair back regularly to maintain the desired shape.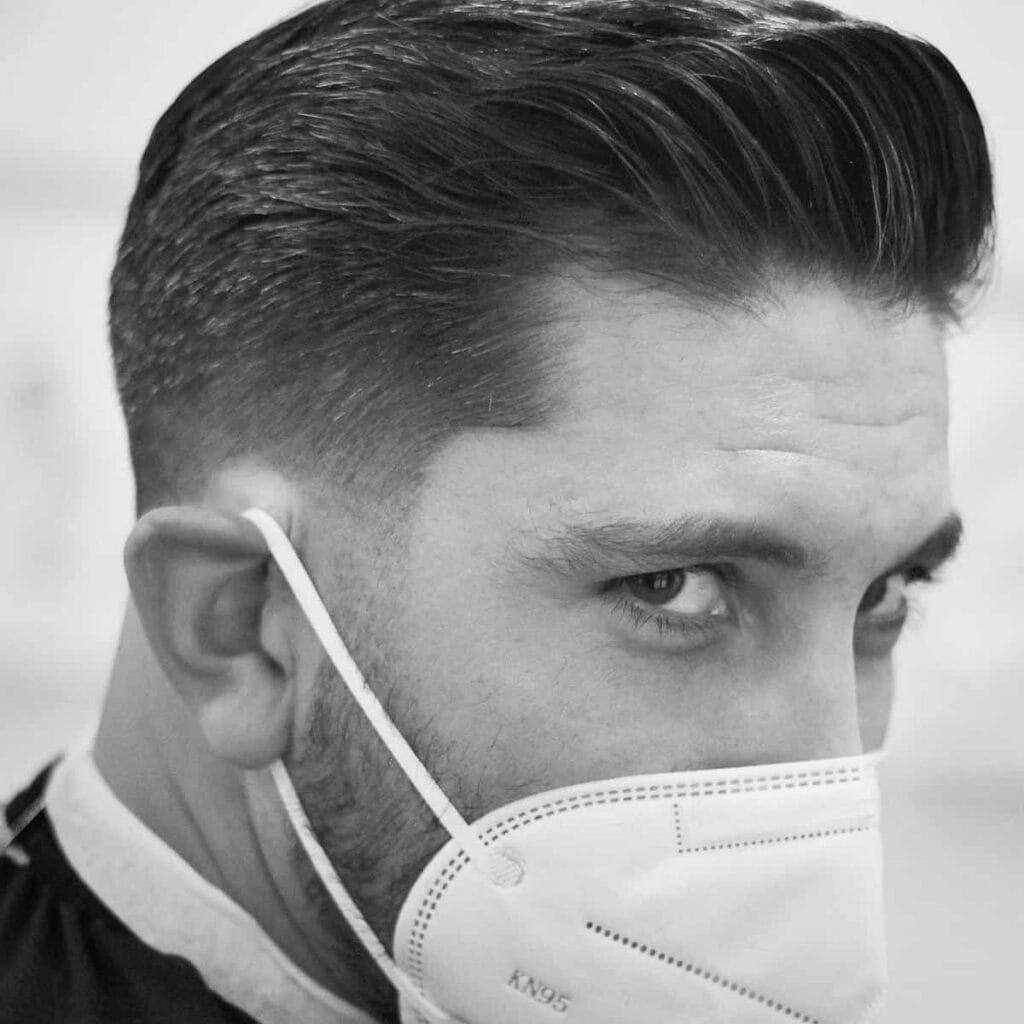 Tips for Slick Hairstyles
To make the most out of your slicked-back hairstyle, I've gathered some expert tips that have worked wonders for me.
First, consider blow-drying your hair after applying the product to create extra volume and hold.
Also, don't be afraid to experiment with different products to find the one that works best for your hair type.
Lastly, remember that practice makes perfect – the more you style your slicked-back hair, the better you'll become at achieving your DESIRED look.
Conclusion
Mastering How to Slick Back Hair is all about finding the right balance of technique, products, and confidence.
I'm certain that with practice and persistence, you'll achieve that impeccably suave and polished look that makes a LASTING impression.
FAQs
Q1. What are some tips for keeping a slick back hairstyle looking neat and tidy?
To maintain a neat and tidy slick back hairstyle, using a quality hair product is essential. Apply a strong-hold gel or pomade to damp hair, then slick it back with a comb or brush. Avoid using too much product and ensure that the hair is evenly distributed. Use a firm-hold hairspray to keep the hair in place all day. Be mindful of any flyaway hairs, and use a small amount of hair wax or gel to smooth them down.
Q2. Which type of comb is recommended for achieving a slick back hair look?
For achieving a slick back hair look, use a fine-tooth comb made from a durable material. Combs with teeth spaced closely together are ideal for slicking back hair, as they help to distribute the product evenly and create a smooth, sleek finish. Avoid using combs with sharp edges as they may cause damage or breakage to the hair.
Q3. Are there any techniques for slicking back hair that prevent damage or breakage?
To prevent damage or breakage, use a high-quality hair product that contains nourishing ingredients such as coconut oil, shea butter, or argan oil. These ingredients will help to keep the hair hydrated and protect it from heat styling. When slicking back the hair, start at the roots and work your way down to the tips, using a gentle brushing motion. Avoid pulling the hair too tightly, as this can cause damage to the hair follicles.
Q4. Can thin hair benefit from a slicked-back hairstyle?
Thin hair can benefit greatly from a slicked-back hairstyle. It creates the illusion of thicker hair and adds volume. Use a volumizing shampoo and conditioner in the shower to give your hair the extra boost it needs. Apply a volumizing mousse or root-lifting spray at the roots before slicking back your hair. This will give your hair a lifted look and prevent it from looking flat.
Q5. Is slicked-back hair a suitable option for all individuals or are there certain factors to consider?
Slicked-back hair is a versatile hairstyle that can suit many different individuals. However, it may not be suitable for everyone. Men with very short or thinning hair may not be able to achieve the desired look. Additionally, guys with a receding hairline may want to consider a different hairstyle that will flatter their face shape. Always take into account your hair type, face shape, and personal style when choosing a hairstyle.
References:
Slicked-back hair has been in style for over one hundred years, and for good reason. source
a word use to describe most Vietnamese people due to their hair. source
Khamis Maiouf is a professional barber who graduated from Hinckley College in England with a degree in hairdressing. He has also won several barbering contests and successfully operated a barbershop for the last two decades. As a skilled hair stylist for 20 years, his goal is to teach others how to achieve a beautiful appearance through their hairstyles.