If you're one of the rare men who has never really read about a faux hawk Mohawk hairstyle, let us explain. Do you know what a Mohawk looks like? Yes, the infamous (and still fashionable) dramatic hairstyle of rock and roll bands. The fohawk (faux hawk) is a more laid-back hawk roughly comparable. The faux hawk incorporates some of the characteristics of the Mohawk, although in a smoother, more elegant style.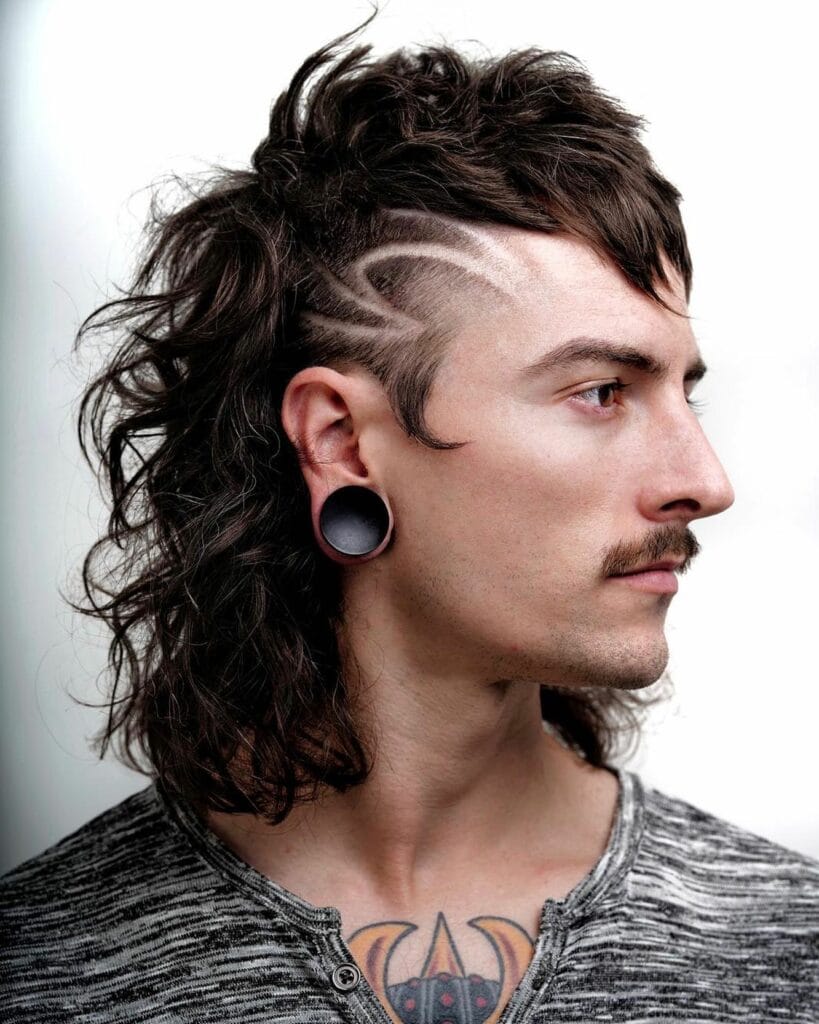 The Mohawk has trimmed sides and a long pixie strip that runs between the front and back of the skull (typically coloured). A faux hawk with a fade can look terrific even if the edges aren't as short.
Shortly Trimmed Faux Hawk Mohawk Style
The short faux hawk Mohawk is clean and sharp, ideal for men who desire a trendy appearance on the weekend, But need to look professional at work. You'll need a lot of time to get the style right because you're working with shortly timmed hair.
You may correct this by applying firm, long-lasting style products. To add texture to the top, use a surf spray and some clay for a matte finish. A crisp effect can be achieved by fading the sides.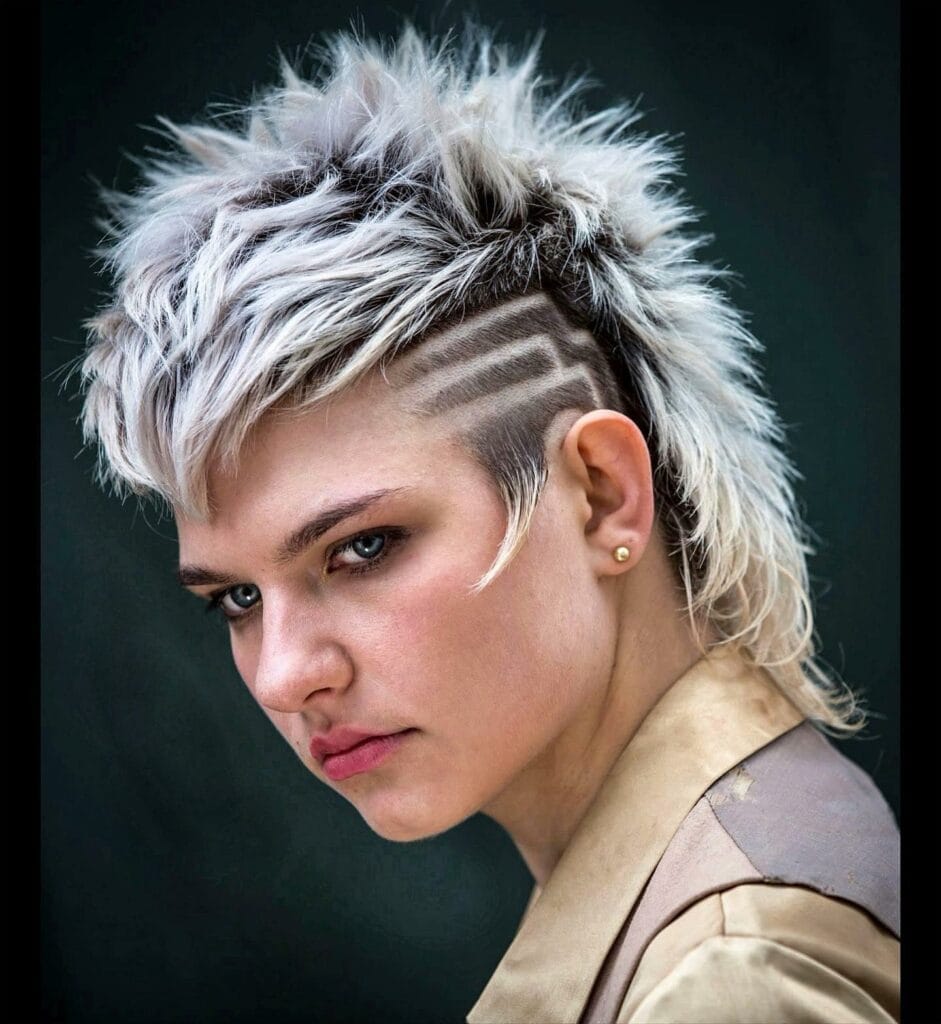 Buzz-Cut Faux Hawk Mohawk
What are the similarities and differences between a buzz cut and a fohawk? You've asked a question. Both haircuts are attractive within their own, although when combined, they are breathtaking. The buzz cut gives the faux hawk's edgy and trendy qualities a clean, sophisticated look, so you get the best of both hairstyles without a lot of styling work.
Military Styled Faux Hawk Mohawk Haircut
If you're always out and about and don't really want your hair to get in the way, the tight military faux hawk is a fantastic alternative. This haircut keeps a thick, short tuft of hair on top while shaving the back and sides of your head, giving you a clean, low-maintenance look. Use some style gel to add a bit of texture.
Curly Faux Hawk Mohawk
Because you're one of the lucky people with naturally curly hair, the curly faux hawk can look fantastic on you. It's critical to maintain your curls at all times. A mild mousse or pomade can be used to style curls, and a hairdryer will keep them in position for a long period. By integrating a taper fade, you can get a more peculiar and elegant style.
Undercut Mohawk- Faux Hawk Type
The undercut Faux hawk is for daring gentlemen who aren't afraid to try new looks. The hair on the top must be left alone (mid fade is optimal), and the undercut takes centre stage.
The possibilities are many, spanning from diagonals to several lines, however a high fade is the safest option. Allow your creativity to soar. However, make sure your hairdresser has the required skills to accomplish the appearance you want.
Long Faux Hawk With Mohawk Touch
Your hairdresser will need to properly trim the top hair and deliver a trimmer fade (not too low) in the sides and back to achieve a lengthy fake hawk. This showy and time-consuming haircut is appropriate for males who have an oval facial shape and a lot of free time.
If you would like to try this haircut, make absolutely sure you use plenty of brand hair products to keep it in place throughout the day.
Messy Mohawk Faux Hawk's Type
If you like the edgy, bad guy look, the untidy Mohawk faux hawk Haircut is perfect for you. This shaggy, dishevelled hairdo has a confidence to all of it, as the title suggests. To create a messy quiff, loosen from front of your hairline using your fingers, and use a limited hair cream or waxes.
You might add a fade to the side to highlight the length on top. This look is great for the gentleman who is bold and outgoing.
Shortly Trimmed Faux Hawk Mohawk
The shorter Mohawk faux hawk is indeed a very neat and sharp haircut that is great for men who want a punk look on the weekend but must look professional at all times.
Because you're dealing with short hair, you'll need to have a lot of time to perfect the look. This can be remedied by using firm, long-lasting styling solutions. Use a beach spray and some gypsum for a matte finish for add texture to the top. By fading the sides, a sharp look can be obtained.
How To Style Faux Hawk?
How well you maintain your hairstyle will determine how easy and effective it is for you. Hair that isn't well-kept appears messy and untidy, which is a big no-no unless you want to look like you just got out of bed. You must keep your hair clean and use the appropriate products for your hair type to keep your faux hawk hairdo looking good.
When your hair is slightly damp, always apply hair products. A strong-hold wax will keep the hair at the top of the head in place for this haircut. Apply a small quantity to your palms, run them through your hair, and use your fingers to spike the edges. The goal is for it to appear a little sloppy and spiky.
You'll need a frequent trim to keep your faux hawk tidy and neat, depending on how quickly your hair grows — normally every 2–4 weeks. The best part about the fohawk hairstyle is that it is adaptable, which means it can be worn by everyone. You only need to make a few changes to make it fit your taste and style. Here's some motivation to get you going.