Top 25 Bad Haircuts Men Should Avoid
In today's fashion-conscious world, a great HAIRCUT is the ultimate accessory for men who want to look and feel their best.
With a plethora of stylish options available, it can be an exciting and empowering experience to choose the perfect hairstyle.
However, not every haircut is a success story, and the consequences of a bad haircut can be disheartening, to say the least.
This article aims to serve as a helpful resource for men who have had their fair share of hair-related nightmares.
The guide delves into the world of men's hairstyles, highlighting the most disastrous haircut choices and the impact they can have on one's APPEARANCE and self-confidence.
I will examine the root causes of these bad haircuts, from poor communication with a stylist to a lack of understanding of one's hair type and face shape.
Additionally, the article will provide useful tips and tricks to help men avoid these hair catastrophes in the future.
As I journey through the worst haircuts men have ever encountered, I'll share anecdotes and personal experiences to illustrate the emotional toll of these styling mishaps.
By learning from the mistakes of others, I hope to empower my readers to make better grooming decisions and enjoy the countless benefits of a truly great haircut.
So, join me as I take an enlightening trip through the world of bad haircuts, and discover how you can transform your look for the better.
25 Common Bad Haircuts For Men
1. Bowl Cut
A bowl cut is one of the most notorious bad haircuts for men. It gets its name from the appearance of a bowl being placed on the head and hair being cut around its edges.
This hairstyle can be unflattering for most face shapes, as it lacks definition and style.
To avoid this unfortunate look, consider opting for a modern short haircut, such as a TEXTURED crop or a well-blended fade.
2. Mullet
Mullets, once popular in the 1980s, are often considered a bad haircut for men today.
It features short hair at the front and long hair at the back, which can look dated and unbalanced.
To fix a mullet, ask your barber to even out the lengths, creating a more cohesive and contemporary look.
3. Rat Tail
Rat tails are another outdated hairstyle that can be classified as a bad haircut for men.
A rat tail consists of a long, thin strip of hair at the nape of the neck, while the rest of the hair is cut short.
This hairstyle is generally unappealing and can detract from your overall appearance. To remedy this, simply trim the rat tail and opt for a more modern haircut.
4. Overgrown Buzz Cut
An overgrown buzz cut occurs when a once short and neat buzz cut has been left to grow out, resulting in a messy and unkempt appearance.
While buzz cuts can be low-maintenance, they still require regular trims to maintain their shape.
Schedule appointments with your barber every few weeks to keep your buzz cut looking sharp and clean.
5. Patchy Beard
A patchy beard can accompany a bad haircut, making your overall look less polished.
If your beard grows unevenly, consider trimming it down to a stubble or go for a clean-shaven look.
Alternatively, you can try beard care products to help promote growth and fill in patchy areas.
6. Unblended Fade
An unblended fade is a haircut where the transition between the short and long hair is abrupt, creating a harsh line.
This can make your haircut look unfinished and unprofessional. To fix an unblended fade, visit a skilled barber who can properly blend the different lengths for a seamless transition.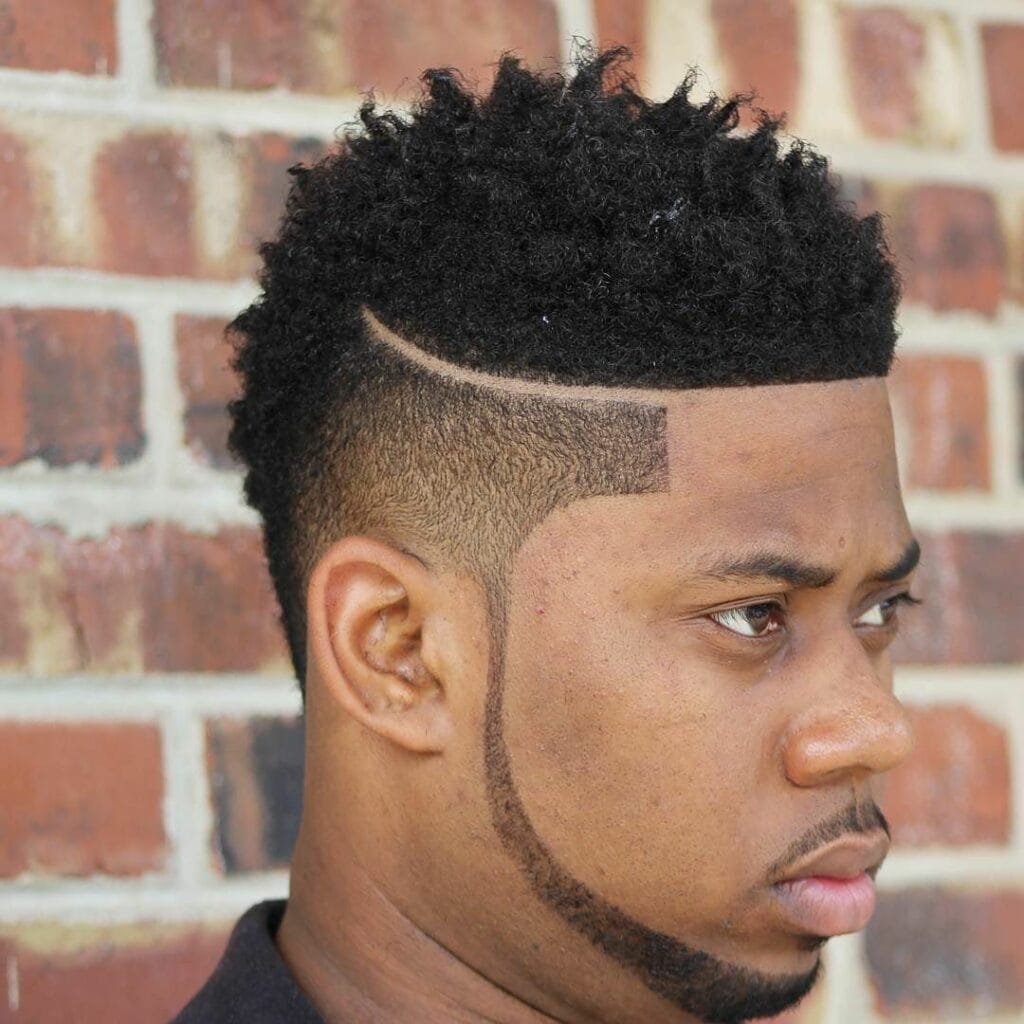 7. Excessive Spikes
Excessive spikes, reminiscent of the early 2000s, can quickly turn into a bad haircut for men.
Overusing hair gel to create stiff, unnatural spikes can result in a dated and unflattering appearance.
To avoid this, opt for a more natural, tousled look using a lighter styling product like a matte clay or a texturizing spray.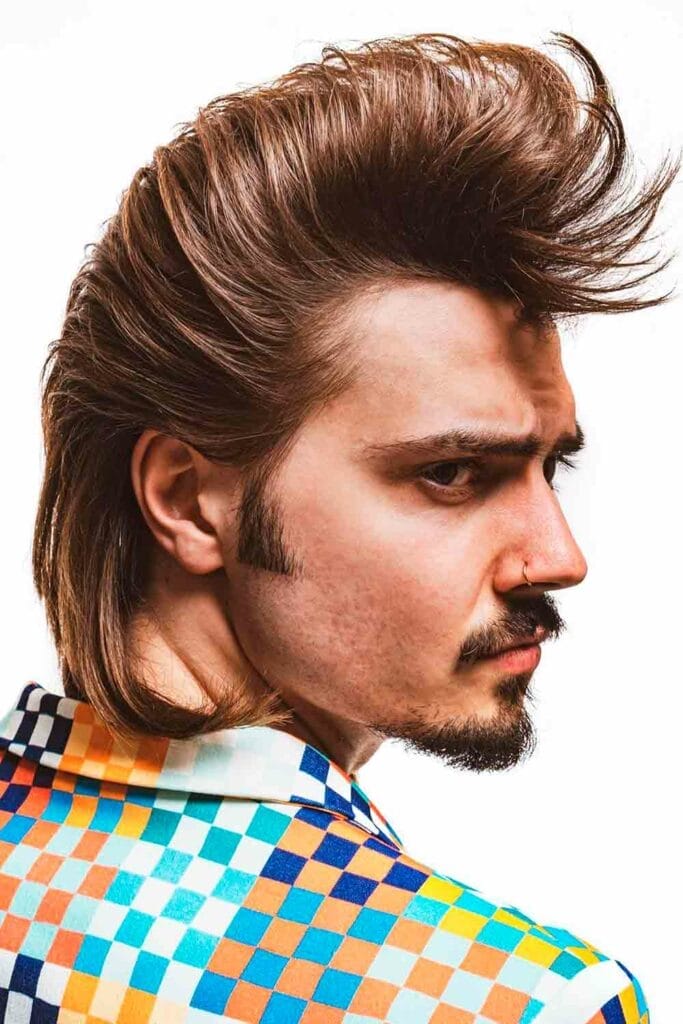 8. Overly Gelled Hair
Similar to excessive spikes, overly gelled hair can make your hairstyle appear unnatural and stiff.
Overusing hair gel can weigh down your hair and make it difficult to manage.
Instead, try using a lighter styling product such as a pomade or wax for a more flexible hold and a natural finish.
9. Unkempt Dreadlocks
Unkempt dreadlocks can quickly turn into bad haircuts if they are not properly maintained.
Dreadlocks require regular care to keep them clean and tight, preventing them from looking messy and matted.
If you have dreadlocks, make sure to regularly wash and retwist them, and consider visiting a professional loctician for maintenance.
10. Skullet
A skullet is a combination of a mullet and a receding hairline or bald spot on the top of the head.
This hairstyle can emphasize thinning hair and create an unbalanced appearance. To address a skullet, consider opting for a more flattering haircut, such as a buzz cut or a clean shave.
11. Faux Hawk Gone Wrong
A faux hawk gone wrong can be categorized as a bad haircut for men when it's poorly executed or styled.
It should feature a gradual transition between the shorter sides and the longer top, with the hair styled upwards.
To fix a failed faux hawk, visit a skilled barber who can reshape the cut and provide styling tips for achieving the desired look.
12. Too-Short Crew Cut
A too-short crew cut can result in an unflattering haircut that makes your head appear disproportionately small or exposes scalp imperfections.
To avoid this, ask your barber to keep some length on the top while maintaining the classic crew-cut shape.
This will create a more balanced appearance that complements your features.
13. Unintentional Asymmetry
Unintentional asymmetry occurs when one side of your haircut is noticeably longer or shorter than the other, resulting in an uneven and unpolished look.
To correct this issue, visit your barber and request that they even out the lengths for a more balanced and symmetrical haircut.
14. Severe Undercut
A severe undercut features extremely short or shaved sides with a contrasting long top. This can create an unbalanced and harsh appearance that may not suit all face shapes.
To soften a severe undercut, consider having your barber blend the lengths more gradually or opt for a more moderate undercut style.
15. Unbalanced Pompadour
An unbalanced pompadour occurs when the hair on top is either too long or too short compared to the sides, resulting in a disproportionate look.
Have your barber adjust the lengths to create a more harmonious style that better suits your face shape to fix it.
16. Mismatched Highlights
Mismatched highlights can quickly turn a haircut into a bad one if the colors clash with your natural hair color or the highlights are poorly placed.
To avoid this, consult with a professional colorist who can recommend complementary colors and strategic placement to enhance your haircut rather than detract from it.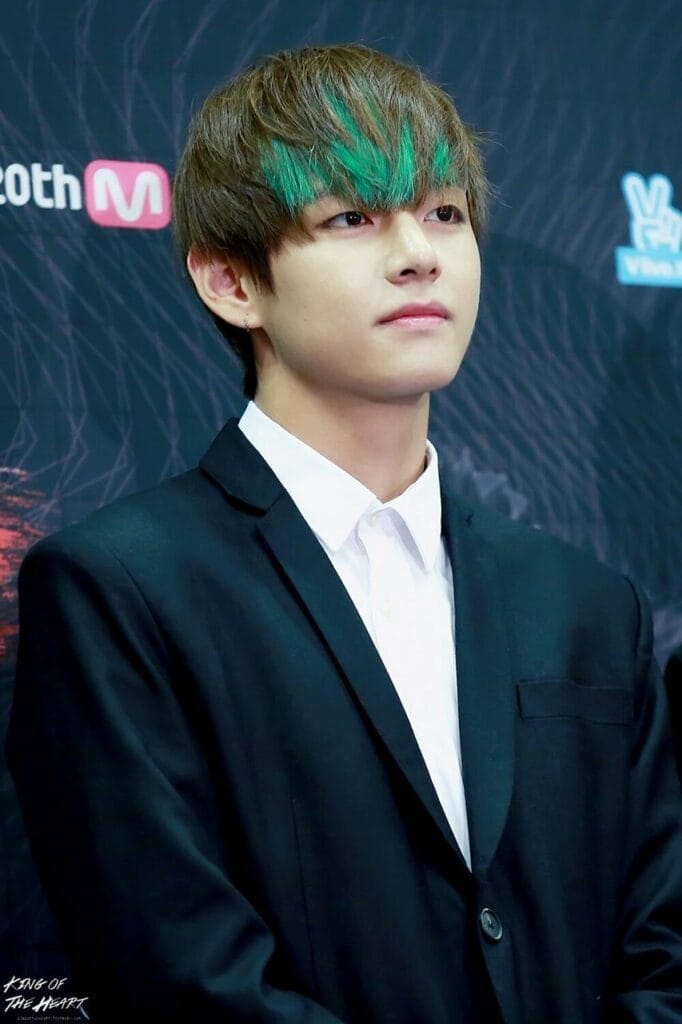 17. Overly Long Sideburns
Overly long sideburns can make your haircut look dated and unkempt.
Trim your sideburns regularly, keeping them level with your mid-ear or just above your earlobe, depending on your preference and face shape.
18. Too-Tight Ponytail
A too-tight ponytail can not only cause discomfort but also result in a bad haircut for men with long hair.
It can make your face appear overly tight and even lead to hair damage. To avoid this, wear your ponytail at a comfortable tension and consider alternating with other hairstyles to prevent hair breakage.
19. Ill-Fitting Toupee
An ill-fitting toupee can draw attention to hair loss rather than conceal it, resulting in a bad haircut. Consult with a professional who specializes in hair replacement systems to ensure a proper fit and a natural appearance.
20. Outdated Hairstyles
Outdated hairstyles, such as the 1990s "curtains" or 1980s "perms," can make your haircut appear dated and unflattering.
To stay current, research the latest trends and consult with your barber for recommendations on modern styles that suit your face shape and hair type.
21. Poorly Executed Mohawk
A poorly executed mohawk can result in an uneven or unflattering haircut.
Try to visit a skilled barber who is experienced with this particular style and can provide guidance on the best length and shape for your face.
22. Crooked Hairline
A crooked hairline can make an otherwise good haircut look unprofessional and unkempt.
If you want to fix a crooked hairline, visit a skilled barber who can carefully shape and even out your hairline, creating a cleaner and more polished appearance.
23. Overgrown Neck Hair
Overgrown neck hair can quickly turn a well-groomed haircut into a bad one. Maintaining the hairline at the nape of your neck is crucial for a polished appearance.
Schedule regular appointments with your barber, or use a trimmer at home to keep your neck hair neat and tidy.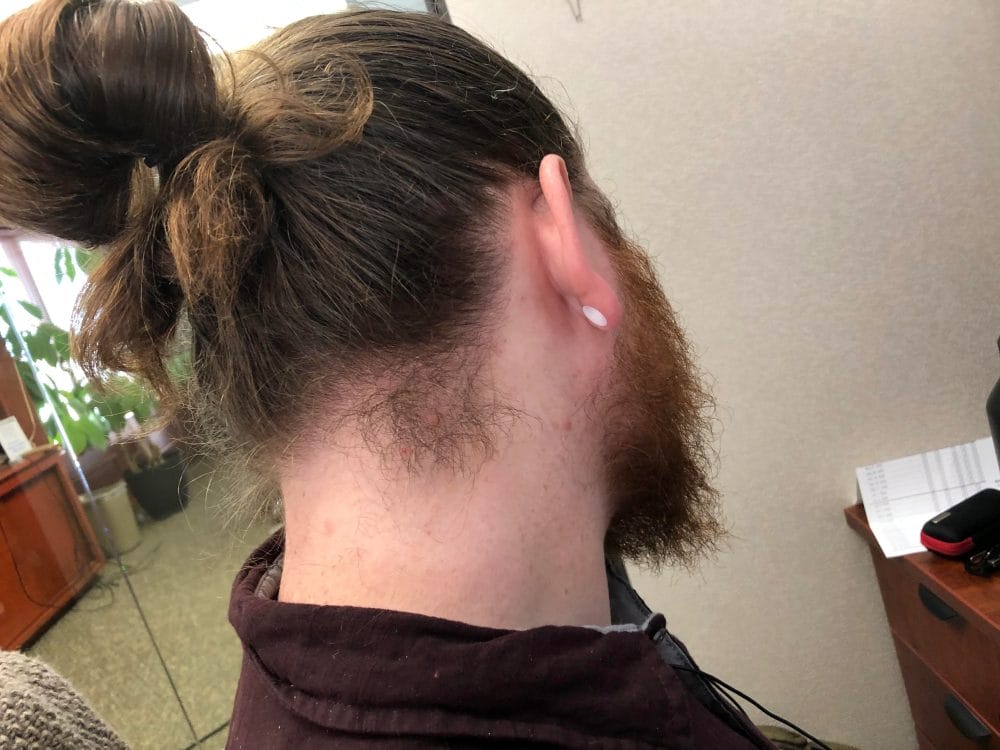 24. Inconsistent Lengths
Inconsistent lengths can make your haircut look uneven and poorly executed. To avoid this, ensure your barber is skilled and experienced in the specific haircut you desire.
Regular trims and maintenance can also help keep your haircut looking fresh and even.
25. Haphazardly Shaved Designs
Haphazardly shaved designs, such as zigzags or poorly executed patterns, can make your haircut appear unprofessional and unattractive.
To prevent this, only trust a skilled barber with experience in hair design to create the desired effect. Additionally, choose a design that complements your haircut and personal style.
Causes Of Bad Haircuts
Inexperienced Stylist
One major cause of bad haircuts for men is an inexperienced STYLIST. It's crucial to find a skilled professional who knows how to cut and style various hair types.
I once made the mistake of going to a novice barber, and the result was a disastrous haircut that took weeks to grow out.
To avoid such a situation, it's essential to do some research, read reviews, and get recommendations before trusting someone with your hair.
Miscommunication
Bad haircuts for men can also result from MISCOMMUNICATION between the client and the stylist.
For instance, I recall a time when I asked for a specific haircut, but the barber misunderstood my request and gave me something entirely different.
To avoid this, it's important to be clear about your expectations and bring photos to help visualize your desired outcome. A good stylist will also ask questions and clarify any doubts before starting the cut.
Poor Tools or Equipment
Using poor-quality tools or equipment is another factor that can lead to bad haircuts for men.
Dull SCISSORS, worn-out clippers, or unreliable trimmers can cause uneven cuts, making it difficult to achieve the desired look.
I've experienced this firsthand when a barber used a cheap trimmer that malfunctioned halfway through the haircut.
To prevent this issue, it's essential to invest in high-quality tools and maintain them properly.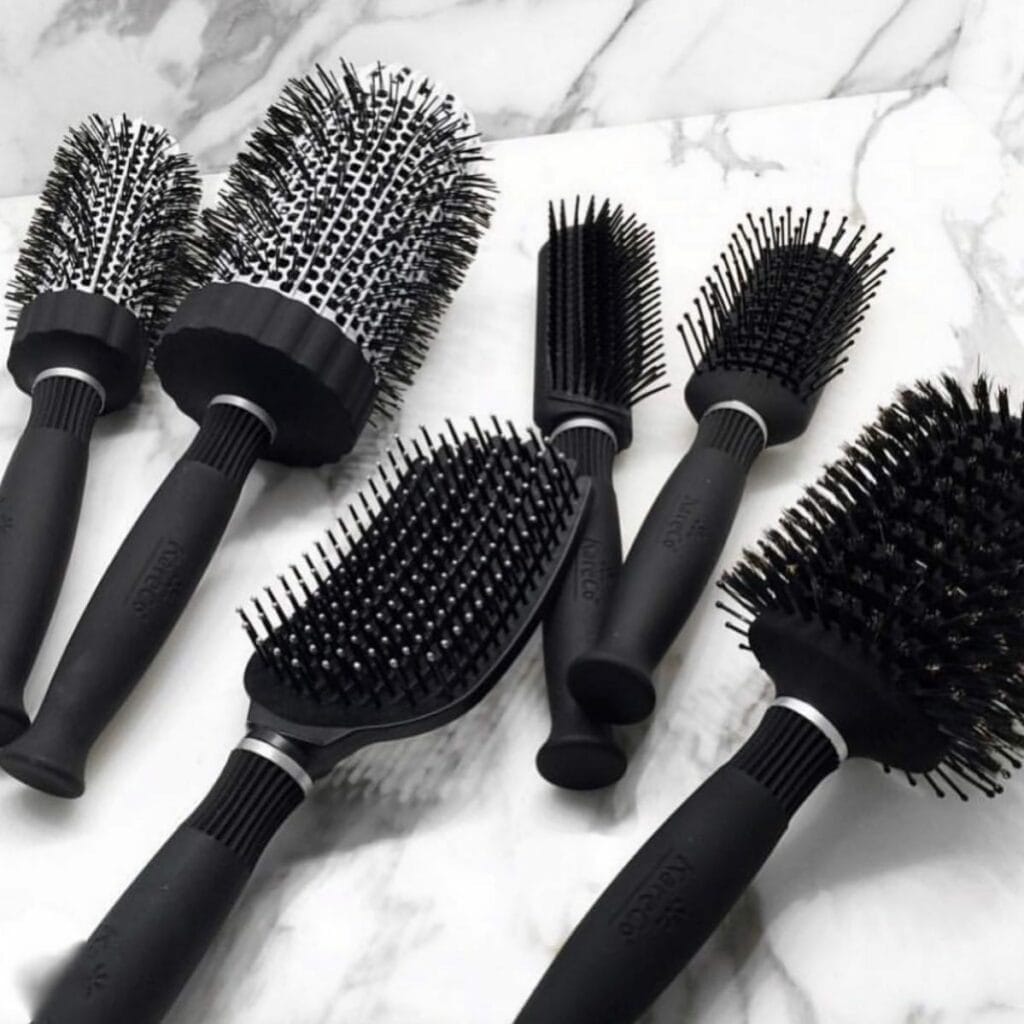 Unsuitable Hairstyle for Hair Type
Selecting an unsuitable hairstyle for your hair type can also contribute to bad haircuts for men.
I remember when I opted for a hairstyle that looked great on my favorite celebrity, but it didn't suit my hair's texture and thickness.
To avoid disappointment, consult with your stylist about the best hairstyle options for your hair type, face shape, and lifestyle.
Rushed Appointment
Lastly, a rushed appointment can lead to bad haircuts for men.
It's crucial to allocate sufficient time for your haircut to ensure the stylist can pay attention to detail and achieve the desired result.
I once had a haircut right before a significant event, and the barber rushed through the process, leaving me with an uneven and unsatisfactory result.
Schedule your appointment when you have ample time, and avoid peak hours when the salon or barbershop may be crowded.
How to Prevent a Bad Haircut For Men
1. Research and Choose a Reputable Stylist
One way to prevent bad haircuts for men is by taking the time to research and select a reputable stylist.
Reading reviews, asking for recommendations from friends or colleagues, and checking out the stylist's social media profiles can help in making an informed decision.
Remember, a skilled stylist will have experience dealing with different hair types, textures, and styles, increasing the likelihood of receiving a great haircut.
2. Bring Clear Reference Photos
To avoid a bad haircut, I always bring clear reference photos to my appointments. By showing the stylist exactly what I want, we can minimize any miscommunication.
Make sure to choose photos that accurately represent your hair type and the specific style you're aiming for.
This visual aid can greatly reduce the chances of walking out of the salon with a haircut you didn't want.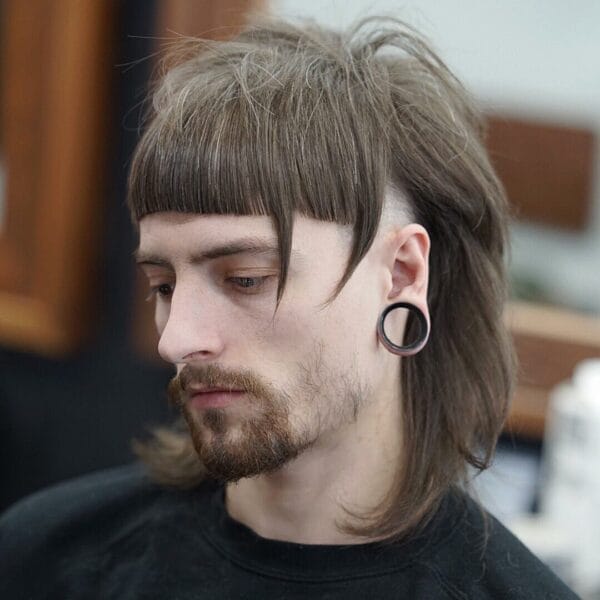 3. Communicate Your Preferences and Concerns
When it comes to preventing bad haircuts for men, open communication is essential. I make it a point to discuss my preferences, concerns, and expectations with the stylist before they start cutting.
If you have had bad experiences in the past, share it with your stylist so they can better understand your needs and avoid making similar mistakes.
4. Be Realistic About Your Hair Type and Texture
Understanding your hair type and texture is crucial in preventing bad haircuts. I've learned to accept that certain styles may not work for me due to my hair's natural characteristics.
By being realistic about what can be achieved with your hair, you'll set yourself up for a more satisfying experience and reduce the chances of disappointment.
5. Request a Consultation Before the Appointment
I've found that scheduling a consultation before my haircut appointment can be extremely helpful.
This allows both you and the stylist to discuss your desired look, ask questions, and address any concerns you may have.
The extra time can significantly reduce the risk of receiving a bad haircut, as it ensures you are both on the same page before the cutting begins.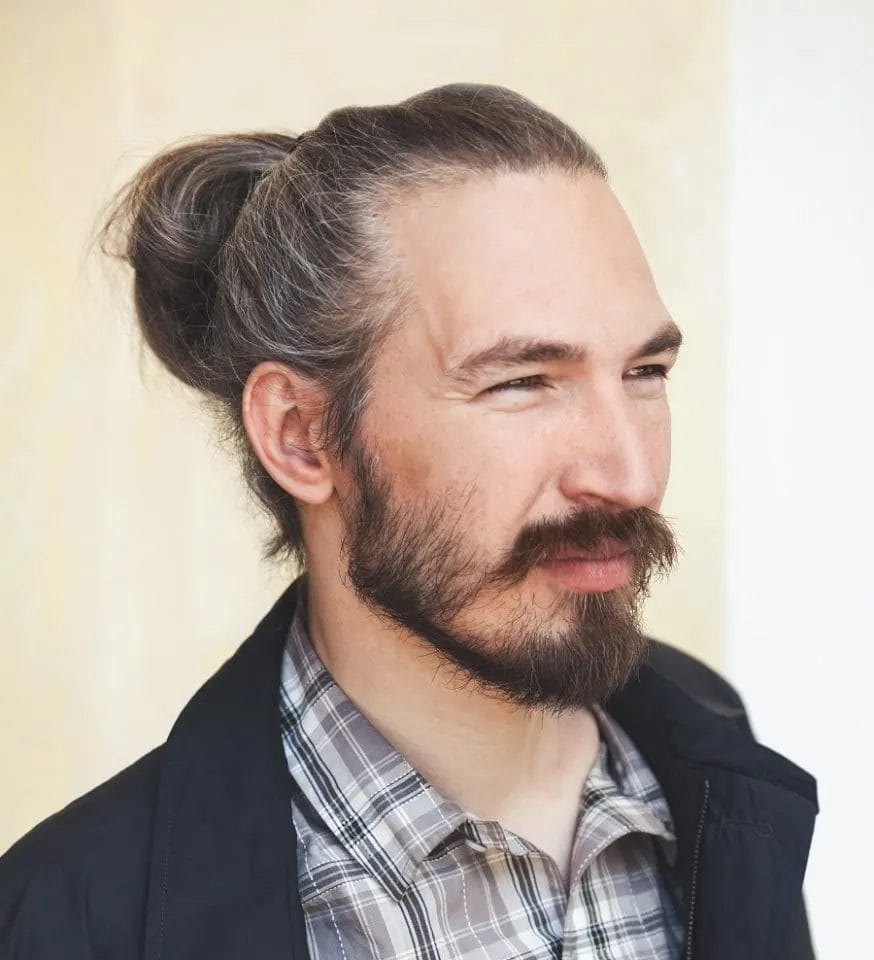 6. Avoid Drastic Changes on a Whim
Making a drastic change to your hairstyle on a whim can sometimes result in a bad haircut.
I prefer to take some time to consider my options and consult with my stylist before making any major changes.
This way, I can ensure that I am fully prepared for the new look and avoid any potential regrets.
7. Maintain Regular Trims and Salon Visits
Lastly, to prevent bad haircuts for men, I've found that regular trims and salon visits are essential.
Keeping up with routine maintenance allows the stylist to better understand your hair and its growth patterns.
This familiarity can lead to more consistent, high-quality haircuts and reduce the likelihood of any surprises or disappointments.
How To Fix Bad Haircuts For Men
1. Pomade and styling products
Sometimes, bad haircuts for men can be easily managed with the right hair products. I found that using pomade, hair wax, or hair gel can help control unruly strands and add texture to your hair.
These products can work wonders in disguising a bad haircut and help you style your hair to look more intentional.
Make sure to experiment with different products and techniques to find the best solution for your specific hair type and haircut.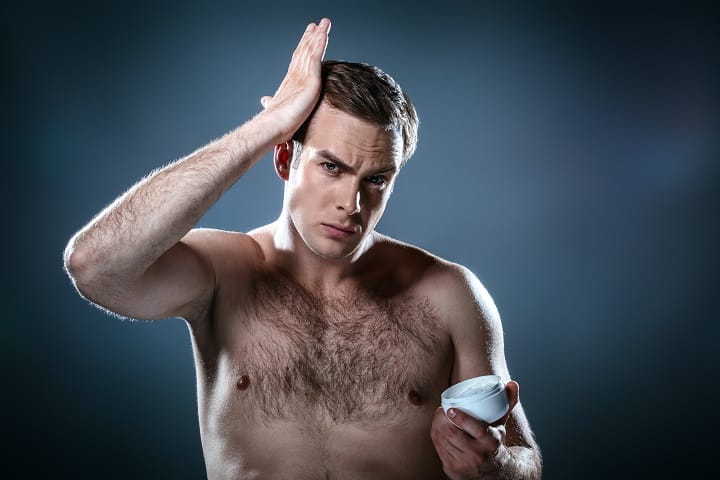 2. Use a hat or beanie
If you're in a situation where you need a quick fix for bad haircuts for men, I recommend using a hat or beanie.
This temporary solution not only hides your haircut but also adds a stylish touch to your overall appearance.
Depending on the season, you can choose from various types of hats, like baseball caps, beanies, or fedoras, to match your outfit and personal style.
3. Get a professional fix-up
In some cases, bad haircuts for men can be fixed by going to a skilled hairstylist or barber.
I found that it's essential to communicate your concerns and desired outcome clearly to the professional, so they can assess the situation and suggest the best course of action.
Sometimes, a simple trim or reshape can turn a bad haircut into a more flattering style.
4. Embrace the new style
I have learned that embracing a bad haircut and treating it as a new style can be a game-changer.
You can use this opportunity to try out new hairstyles, experiment with various hair products, and even change your fashion style to complement the haircut.
It's all about adapting to the situation and making the best of it, which might even lead you to discover a new look you love.
5. Grow it out
For some bad haircuts for men, the best solution is to wait and let your hair grow out. While this might take some time, it's an excellent opportunity to learn about your hair and its natural tendencies.
I suggest using this time to explore different hair care routines and products to promote healthy hair growth.
Once your hair has grown out, you can go back to your favorite barber or stylist for a fresh cut.
6. Buzz cut or shave
When bad haircuts for men are beyond REPAIR, a buzz cut or shave can be a suitable option. This bold move allows you to start fresh and let your hair grow back evenly.
I've seen many men who have embraced the BUZZ-CUT or shaved look and found it liberating.
It's also a low-maintenance hairstyle, making it easier to manage during the growing-out process.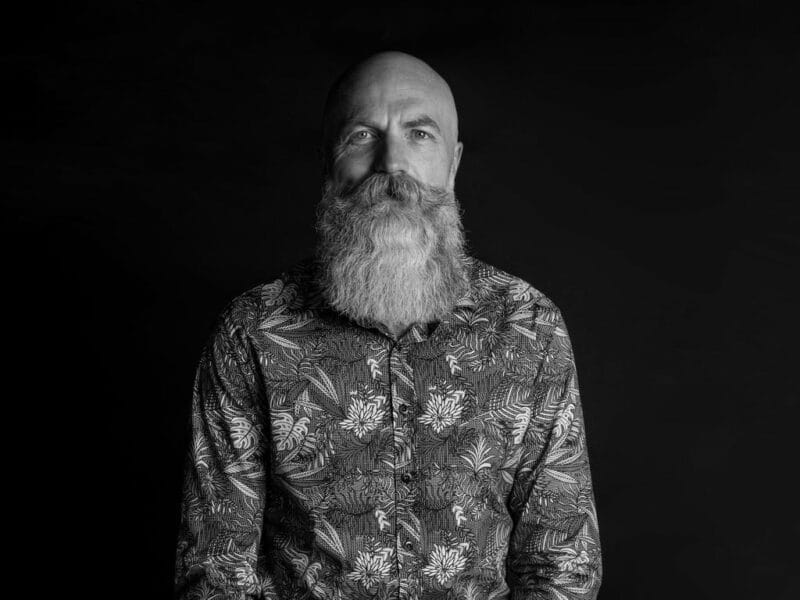 Conclusion
Avoiding bad haircuts for men is all about being aware of outdated or unflattering styles, maintaining proper GROOMING habits, and trusting skilled professionals with your hair.
By keeping these points in mind, you can ensure that your haircut not only looks good but also reflects your personal style and enhances your overall appearance.
FAQs
What to do after a bad haircut?
Taking action after bad haircuts for men can be frustrating, but there are steps to follow to make things better. First, try to remain calm and patient, as hair will grow back eventually.
You may consider talking to your stylist or barber and asking for a complimentary fix or a refund.
Additionally, experimenting with hair products or accessories such as hats or headbands can temporarily hide the issue.
Personally, I've found that seeking advice from friends or browsing online forums can provide useful tips and tricks for handling a less-than-ideal cut.
How long does it take for a bad haircut to grow out?
Dealing with bad haircuts for men can be a test of patience, but knowing how long it takes for the hair to grow out is helpful.
On average, human hair grows approximately half an inch (1.25 cm) per month or about six inches (15 cm) per year.
Given this, it might take a few weeks to several months for a haircut to grow out, depending on the severity of the issue.
In my experience, keeping a positive attitude and focusing on progress helps make the waiting process more bearable.
Can a barber fix a bad haircut?
A skilled barber or stylist can often fix bad haircuts for men, but it largely depends on the specific problem and the length of hair remaining.
If you've received a poor cut, consult with a trusted barber and discuss your options for a corrective style.
It's important, to be honest about your expectations and willing to accept that a complete fix might not be possible.
I've learned that open communication and trust in the professional's expertise are key factors in achieving a satisfactory outcome.
How do you know if you got a bad haircut?
Identifying bad haircuts for men is typically subjective, but there are a few clear signs to look out for. If the cut is uneven, too short, or not what you requested, it may be a bad haircut.
Additionally, pay attention to how you feel about your appearance and whether the cut is causing you distress.
Remember that opinions may vary, and what one person considers a bad haircut might not be the same for another.
I've found that seeking feedback from friends or family can help in determining if it's genuinely a poor cut or just a matter of personal taste.
How do you recover from a bad haircut fast?
Recovering from bad haircuts for men quickly is not always possible, but there are steps you can take to minimize the impact.
Experiment with different styling products to see if you can improve the appearance of the cut.
You might also consider visiting a trusted stylist or barber for a corrective trim or style.
Hair growth supplements or a healthy diet rich in vitamins and nutrients can promote faster hair growth.
When I had a bad haircut, I found that staying positive and focusing on future growth helped ease the stress of the situation.
Khamis Maiouf is a professional barber who graduated from Hinckley College in England with a degree in hairdressing. He has also won several barbering contests and successfully operated a barbershop for the last two decades. As a skilled hair stylist for 20 years, his goal is to teach others how to achieve a beautiful appearance through their hairstyles.