These 7 Antoine Griezmann Haircuts Football Fans Can Copy
Antoine Griezmann is a French professional footballer who has made a name for himself not only for his impressive on-field skills but also for his unique and stylish haircuts.
From his signature long, slicked-back hair to his more RECENT buzz cut, Griezmann has consistently been at the forefront of fashion and haircuts on and off the pitch.
In this article, I will take a closer look at some of the most iconic Antoine Griezmann haircuts and how they've evolved over the years.
So whether you're a fan of Griezmann's footballing prowess or just want some inspiration for your NEXT haircut, you won't want to miss this!
Top 7 Antoine Griezmann Haircuts You Can Try
1. Antoine Griezmann Mohawk Haircut
One of Antoine Griezmann's most memorable haircuts is the Mohawk he sported during the 2018 World Cup.
as you can see in the image, Griezmann shaved the sides of his head short and left a strip of longer hair down the center, which he styled into a tall, spiky Mohawk.
This haircut not only made Griezmann SAND OUT on the pitch but also helped him show off his edgy and fashionable sense of style.
The Mohawk became even more popular during the World Cup, with many fans and even other players adopting the look in support of the French national team.
2. V-Cut Ponytail Haircut
Another memorable haircut sported by Antoine Griezmann is the V-cut ponytail.
This haircut involves shaving a V-shaped design into the back of the head, with the longer hair at the top pulled back into a ponytail.
The V-cut adds a unique and eye-catching element to the classic ponytail, making it a great choice for MEN who want to switch up their hairstyle without committing to a full haircut.
To get the V-cut ponytail, you'll need to start with relatively long hair on top and shorter hair on the sides. You can then ask your BARBER or stylist to shave a V-shaped design into the back of your head, leaving the longer hair on top intact.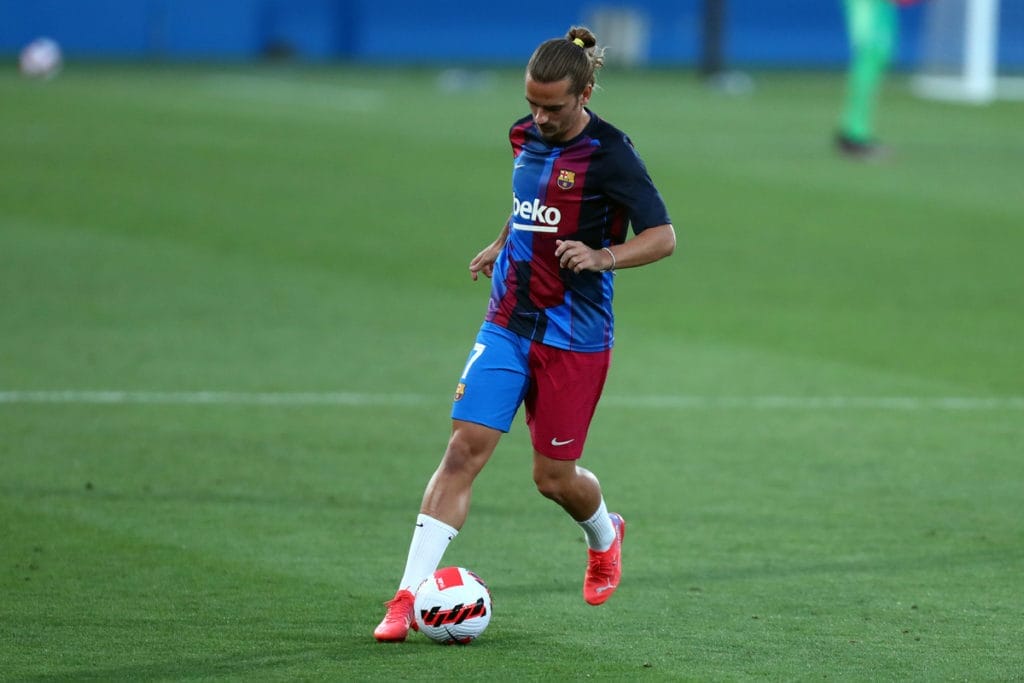 3. Antoine Griezmann Haircuts Buzz Cut
In more recent years, Antoine Griezmann has been spotted sporting a buzz cut.
A buzz cut is a very short haircut where the hair is trimmed to the same length all over the head using electric clippers. It's a low-maintenance haircut that's PERFECT for those who don't want to spend a lot of time styling their hair.
Griezmann's buzz cut has a clean and modern look that's so good for both formal and casual occasions. It's also a great choice for guys who are looking to switch up their style but don't want to commit to a longer haircut.
The specialty of the buzz cut is the small grain-like hair. So, you need to be focused on maintaining it in 1 week.
4. Low Taper Fade Haircut
It can give you a gentlemanly look. Having this haircut is easy too. Men with lighter hair can try this haircut.
Make sure, your sides have hair of length 1 inch. And the mid-portion must be more than 2 inches.
At the left side, where the mid and side parts meet, divide that part with the help of a comb. Allow your comb or brush to move the side hair downward. You can use a trimmer at the sides to make the areas fade.
Now for the mid hair, move these in exactly opposite directions of what you have done on the left side. Use a brush or comb to taper the hair with the head.
The specialty of Griezmann's low taper fade haircut is the sharp 'V' cut at the forehead. It will be continued through the division line.
5. Blonde High Taper Fade Haircut
One thing is noticeable in Griezmann's whole football career. He has taper fade haircut in various ways. Gradually he is making his side hairs smaller and smaller.
In this particular haircut, you need to trim your side hairs at a minimum length. Continue this up to the end of the two sides. Don't wipe out the back portion.
And for the mid part, you need to make it long as much as possible. Keep this hair at least 3 inches long. Now, allow a comb from the forehead to the backward direction. For long hair, it can be a problem to control those, so use gel.
Antoine Griezmann used color on this hairstyle. Having a blonde taper fade haircut like Boosie's fade haircut makes him gorgeous. You can try the same.
6. Antoine Griezmann Traditional Short Hair
During the Fifa World Cup, he used this haircut while representing France football team. Making this haircut is easy. Make your hair short (<0.3 inches). Try to keep it the same all over the head.
Make an 'M' cut at the forehead. If you want to have simplicity in short hair especially if you are a sportsman, then try this haircut.
7. Traditional Long Haircut
Before he experimented with shorter haircuts like the buzz cut and Mohawk, Antoine Griezmann has known for his signature long, slicked-back hair.
This traditional long haircut involves growing the hair out to a longer length and styling it into a smooth, sleek look.
To get this look, you'll need to start by
growing your hair out to your desired length.
Then, use a comb or brush to smooth your hair back and away from your face.
You can add some styling products, such as pomade or gel, to help hold the look in place.
Finally, use a hair dryer to set the style and add some shine.
With a little bit of practice and the right tools, you can achieve a sleek and stylish long haircut like Antoine Griezmann's. Just be sure to visit a barber or stylist regularly to keep your hair trimmed and looking its best.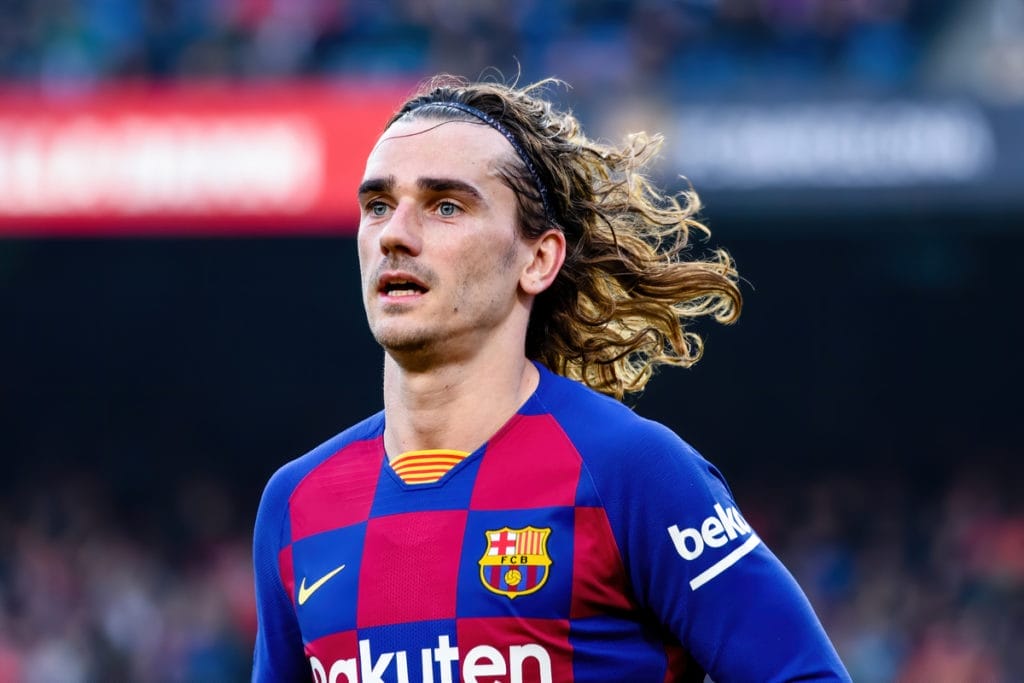 Final Words
So, this is all about the best 7 Antoine Griezmann Haircuts. As you can see, long hair, short hair, faded, buzz, and all other styles have been covered here. So, any footballer with any hair type can use this style. We hope, we have made things easier for you. What is your favorite style?
Khamis Maiouf is a professional barber who graduated from Hinckley College in England with a degree in hairdressing. He has also won several barbering contests and successfully operated a barbershop for the last two decades. As a skilled hair stylist for 20 years, his goal is to teach others how to achieve a beautiful appearance through their hairstyles.