If you are a football fan, then you know the craze of Antoine Griezmann like any other footballer. Being a great player of the France football team, he didn't lose a single chance to amaze us in the 2019 FIFA World Cup.
And those who love la Liga and club games, this star from Atletico Madrid again give us goosebumps. However, Antoine Griezmann is famous for his iconic hairstyles. Among all the style icons of the football World, his name is still written with golden words.
So apart from being a football lover, if you are seeking a good hairstyle to copy, Antoine Griezmann Haircuts is there for you.
Top 7 Antoine Griezmann Haircuts You Can Try
Antoine Griezmann is the owner of a diamond-shaped face. Player's with long hair often object to their performance rate. But due to having affection for their pride hair, they don't feel satisfied with cutting it. So, for them, Griezmann can be an idol. Let's see how to have Antoine Griezmann Haircuts.
1. Antoine Griezmann Mohawk Haircut
Griezmann has used this hairstyle in the early days of Atletico Madrid. Such a rage footballer had won the hearts of many by his performance and hairstyle.
To copy the exact Mohawk hairstyle of Griezmann, you need to wipe out the two sides. No need to cut it completely, instead of this, use a trimmer at 1.
Have a fine cut.
Continue this with the backside too.
Keep the front-mid hair long ( 3 inches at least). Now it's up to you, how you want to handle it.
Allow comb to make a sidewise turn.
You can use white color as Griezmann did. He used blue too. A light beard will be perfect, otherwise, it would be better to have a clean shave.
2. V-Cut Ponytail Haircut
Here our icon copied another icon from football World, Gareth Bale. Griezmann had added a new definition of the ponytail.
Men with long hair, allow your hair to grow almost 4 inches long.
Comb your mid-hair to the backward direction. Now, allow the back hair to the upper direction and meet at the point between the end of the mid-head.
Tie a knot. You can use a band to fix it.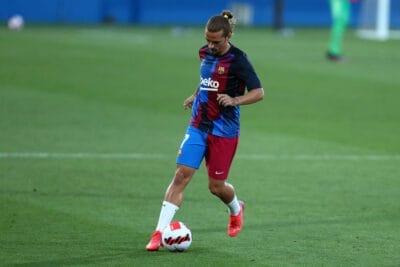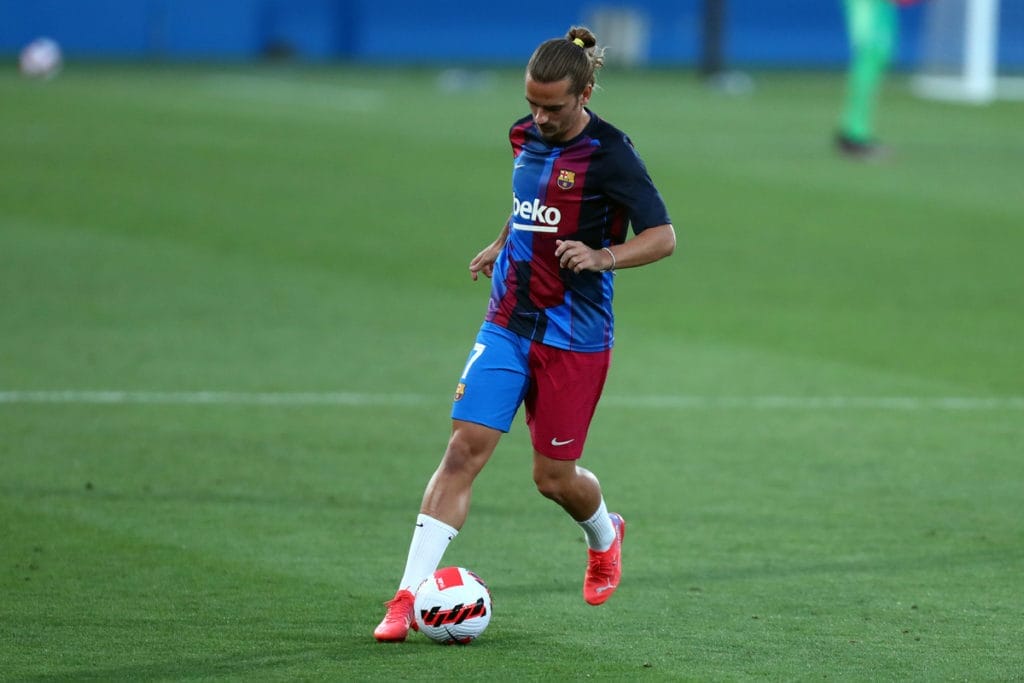 What makes Griezmann ponytail different from others?
He didn't forget to add a style on the front. He made a V cut. You can do the same.
Allow razor or trimmer at the top part. Make a V cut. But don't shave the side hair. Keep it small and blend with the mid-hair.
3. Antoine Griezmann Haircuts Buzz Cut
His buzz haircut is stunning. It differs from others. Let's see how can you have this Griezmann Haircut. First, make the hair as small as possible. Keep a thin layer Only.
Give a sharp razor cut at the two sides of the forehead. You can make it whatever you want. Keep the two sides equal.
Now the final task. Allow your razor at the back. At the back of your head, from one ear to another ear, make a 0.5-inch sharp cut. Griezmann used two cuts, you can fix it as yourself.
4. Low Taper Fade Haircut
At the left side, where the mid and side parts meet, divide that part with the help of a comb. Allow your comb or brush to move the side hair downward. You can use a trimmer at the sides to make the areas fade.
Now for the mid hair, move these exactly opposite directions of what you have done on the left side. Use a brush or comb to taper the hair with the head.
The specialty of Griezmann's low taper fade haircut is the sharp 'V' cut at the forehead. It will be continued through the division line.
5. Blonde High Taper Fade Haircut
One thing is noticeable in Griezmann's whole football career. He is allowing taper fade hair cut in various ways. Gradually he is making his side hairs smaller and smaller.
In this particular haircut, you need to trim your side hairs at minimum length. Continue this up to the end of the two sides. Don't wipe out the back portion.
And for the mid part, you need to make it long as much as possible. Keep this hair at least 3 inches long. Now, allow a comb from the forehead to the backward direction. For long hair, it can be a problem to control those, so use gel.
Antoine Griezmann used color on this hairstyle. Having a blonde taper fade haircut like Boosie fade haircut makes him gorgeous. You can try the same.
6. Antoine Griezmann Traditional Short Hair
During the Fifa World Cup, he used this haircut while representing France football team. Making this haircut is easy. Make your hair short (<0.3 inches). Try to keep it the same all over the head.
Make an 'M' cut at the forehead. If you want to have simplicity in short hair especially if you are a sportsman, then try this haircut.
7. Traditional Long Haircut
Here Griezmann amazes us the most. Whenever he is having long hair, he does the best thing that makes him more attractive.
Allow an 'M' cut on the forehead even you have long hair.
Unlike other haircuts, keep both sides with long hair.
You can use color to make it blonde like him.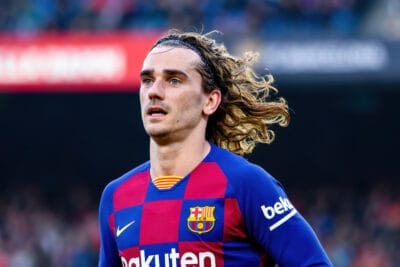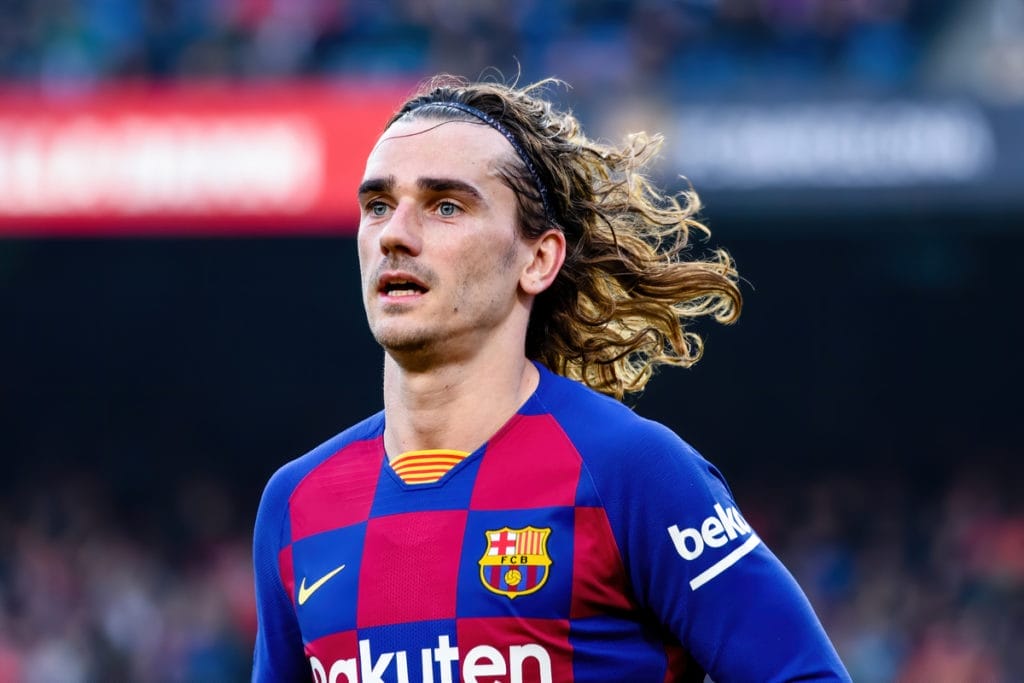 Now the final trick. Use a hairband to keep the long hair steady on the top head.
Don't let it be in the mid-head.
Just put it after few inches from the forehead.
Final Words
So, this is all about the best 7 Antoine Griezmann Haircuts. As you can see, long hair, short hair, faded, buzz, and all other styles have been covered here. So, any footballer with any hair type can use this style. We hope, we have made things easier for you. What is your favorite style? Try the style today without wasting any more time.