The Magic Wedding Haircut for Men To Try
As I was preparing for my big day, I hadn't realized that my wedding haircut was just as crucial as my suit, shoes, and wedding ring.
Little did I know that my hair could make or break my entire look.
If you're like me, you may be unsure of what wedding haircut to choose. The bottom line is that on this long-awaited day, you need a style that will impress your guests and showcase the real you.
And you must look your best and feel confident. Your hair plays a massive role in that.
I've compiled a list of gorgeous wedding hairstyles that will make your day unforgettable. Get ready to steal the show with these killer hairstyles you didn't know existed.
Choosing a Wedding Haircut for Men
Choosing the right wedding haircut for men can be challenging for many people. Various factors come into play, but we've given the limelight on what to consider most.
It's important to think about the styles that make you feel confident and comfortable.
Look for images of wedding photos you find appealing, and think about what specifically you like about them. Is it the length, texture, or unique style ?
Once you have a clear idea of what you want, it's time to talk to a professional.
Your hairstylist will help you bring your vision to life, taking into account your head shape and hair texture and suggesting styles that will suit you best.
You can have a video call or an appointment with them to discuss your options.
Remember, you don't want to be stressed about your hair on your wedding day.
What Face Shape do You Possess?
If you're unsure how to figure out your face shape, start by measuring your face length from the top of your forehead down to the bottom of your chin.
Take note of the size of your forehead and the distance between your chin and the tips of each jawline. Here are different face shapes to be aware of when selecting hairstyles for a groom:
Round: A round face has equal distances between the brow and chin and between the cheekbones.
Oval: An oval face has the width of the cheekbones being less than the length of the face.
Square: If the measurements are nearly identical, you have a square face. This shape has a shorter forehead, chin, and jawline than the rest of the face, with a broad brow and jawline.
Rectangle: A rectangular face has a pointed chin, a broad forehead, and narrower cheekbones and jawline than the other two.
Triangle: If your forehead, cheekbones, and jawline measure differently, your face has a triangular shape.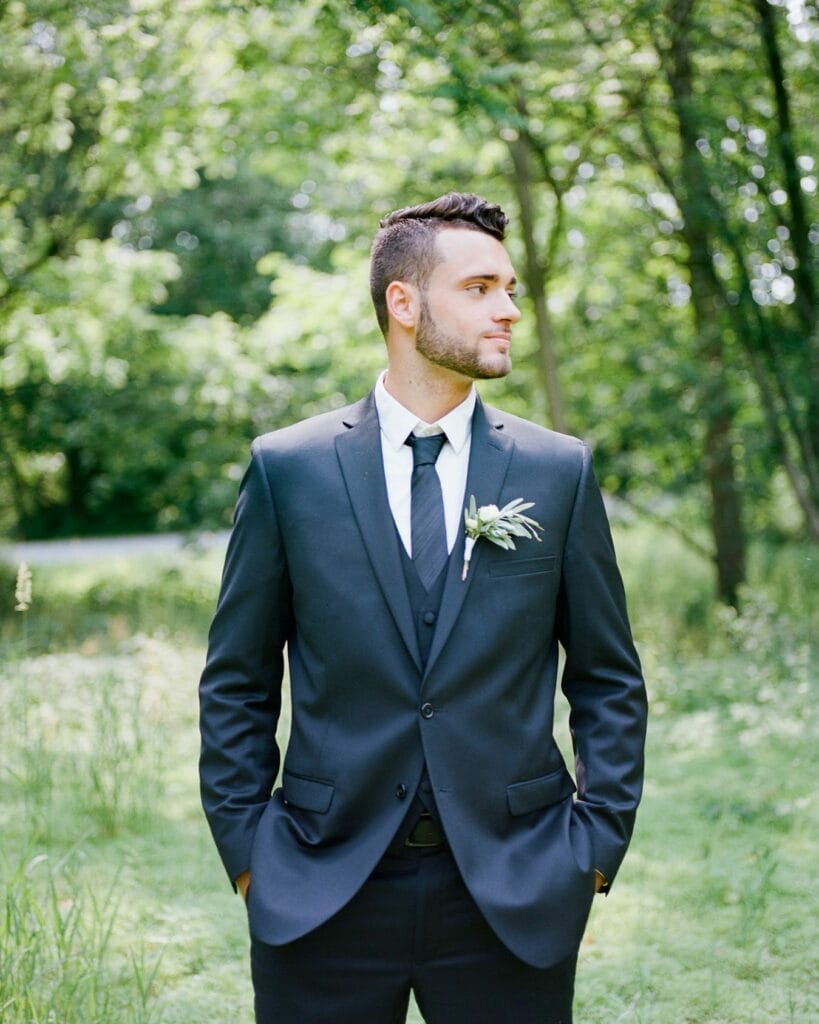 What's Your Style?
When choosing a wedding haircut, it's important to consider which hairstyle suits your face shape best.
You don't have to try every hairstyle out there to figure out what looks good on you. Doing so can be expensive and time-consuming, with little benefit in the end.
That's where we come in – to help you find the perfect wedding groom hairstyle that will flatter your face shape and make you feel confident and stylish on your big day.
Haircuts for Oval Face:
If you have an oval-shaped face, you've hit the genetic jackpot! This is because oval faces are versatile and can pull off just about any haircut.
Whether you want a short or long cut, straight or curly hair, you have a lot of options to choose from. The only thing to avoid is bangs or fringes if you don't want your face to appear rounder.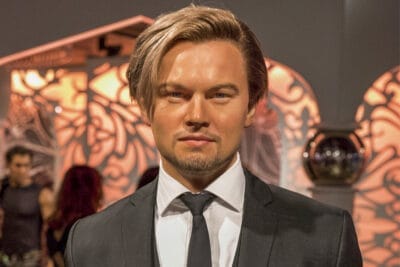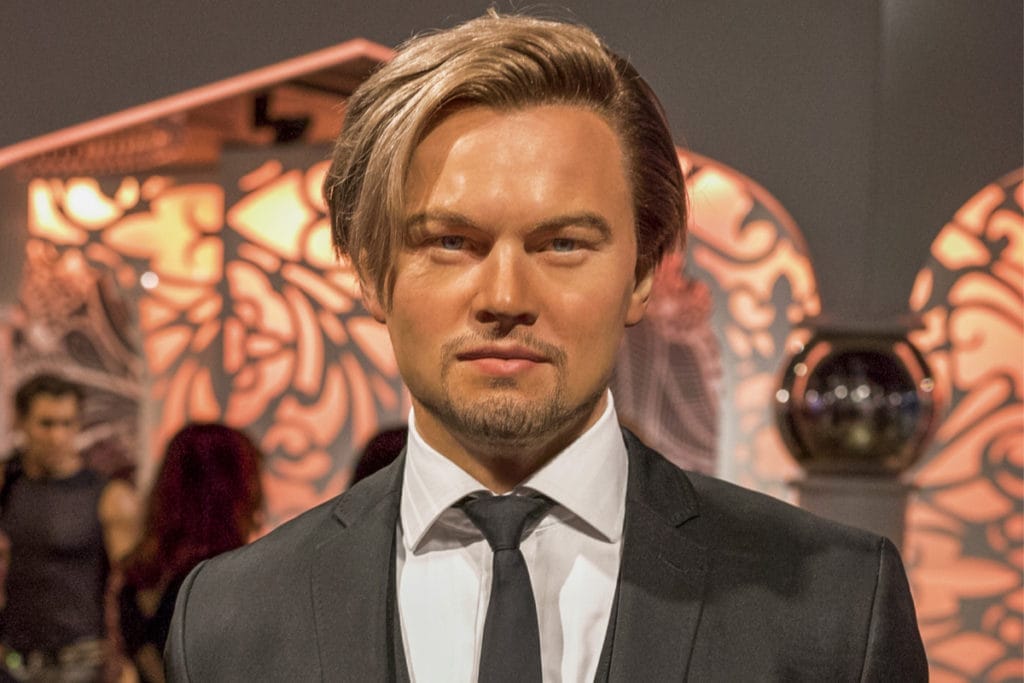 Haircuts for Rectangular Face:
If you have a rectangular-shaped face, you can achieve a great look with a slicked-back style, a man bun, or side parts.
By making a few small adjustments to your hairstyle, you can avoid emphasizing the length of your face and achieve a more balanced appearance.
Haircuts for Round Face:
To create a more elongated look for a round face, it's essential to create some angles and proportions in your hairstyle. This is because round faces lack sharp contours and can appear smaller in size.
One effective way to achieve this is by wearing clothing with longer front and side lengths. This can help create a more elongated appearance and balance out the roundness of your face.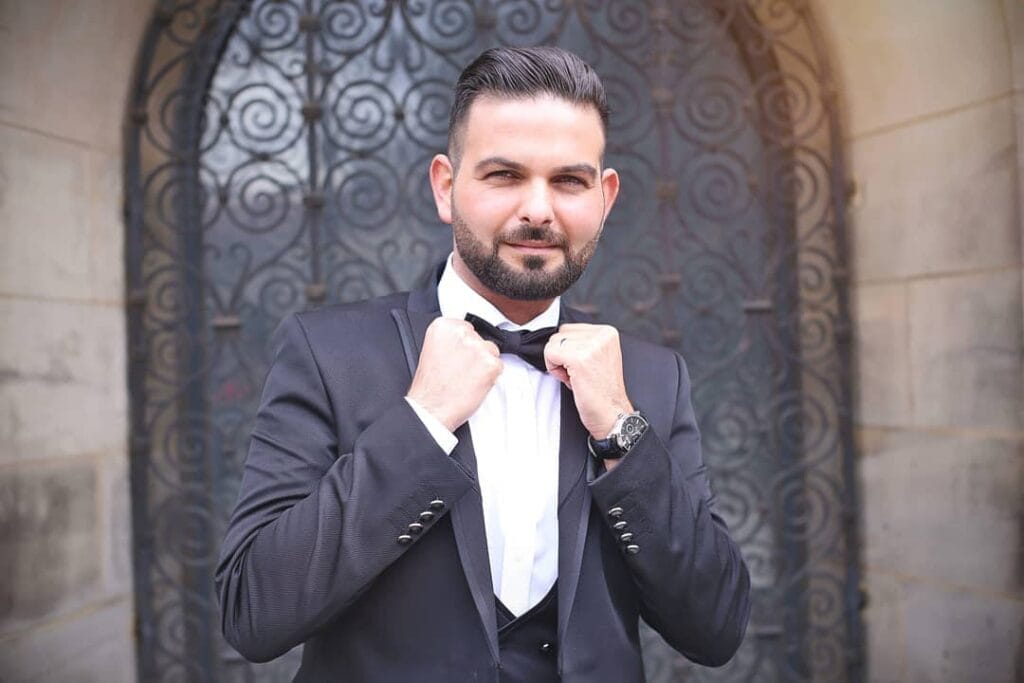 Haircuts for Diamond Face:
A heart-shaped face is unique because of its small chin and brow. To complement this face shape, I recommend using fringes, textured, or messy hairstyles. Keeping the sides longer will help draw attention to the cheekbones.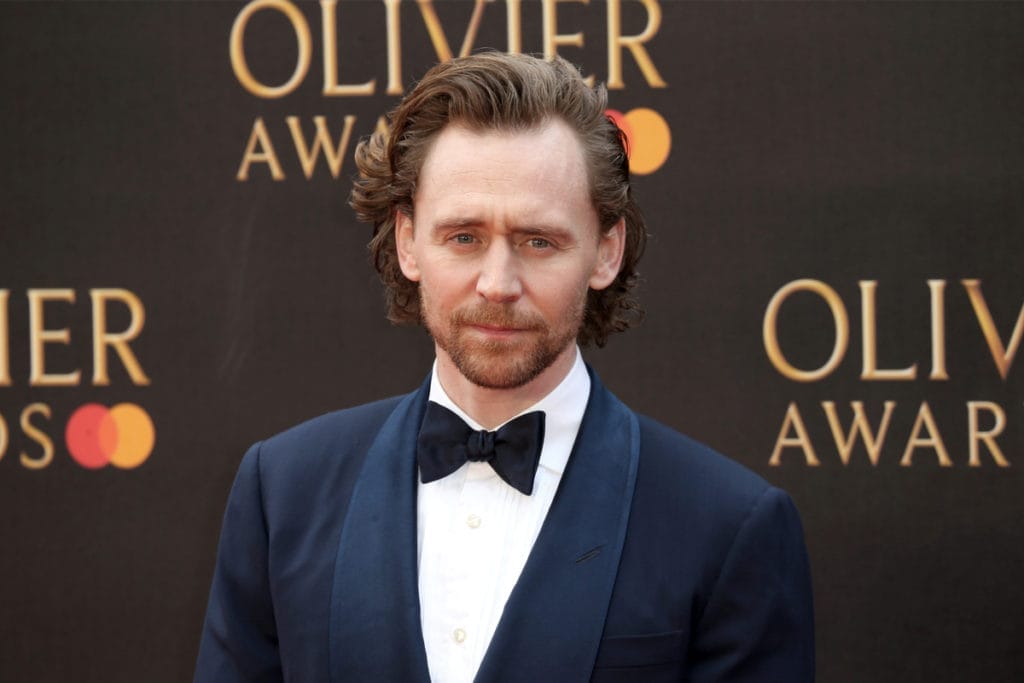 Haircuts for Heart Face:
For this face shape, longer and softer hairstyles with layers or fringes work best for a wedding hairstyle. Adding a beard to the hairstyle can also enhance the overall look.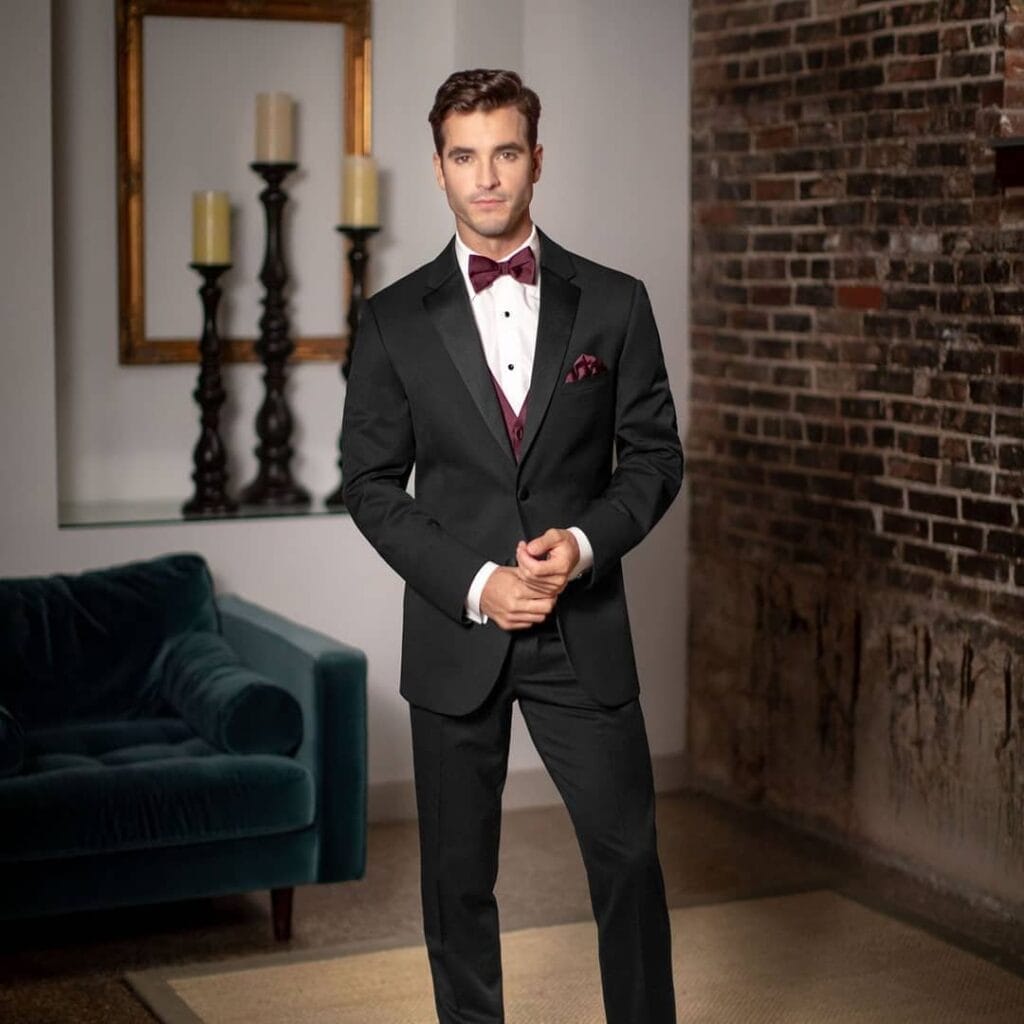 Hairstyles for Square Shape:
Square-shaped faces have well-defined, chiseled features that are typically considered masculine. This face shape is quite versatile and can pull off a variety of hairstyles.
However, you should avoid shorter styles to make your perfect hair look sophisticated and sleek while highlighting the strong jawline.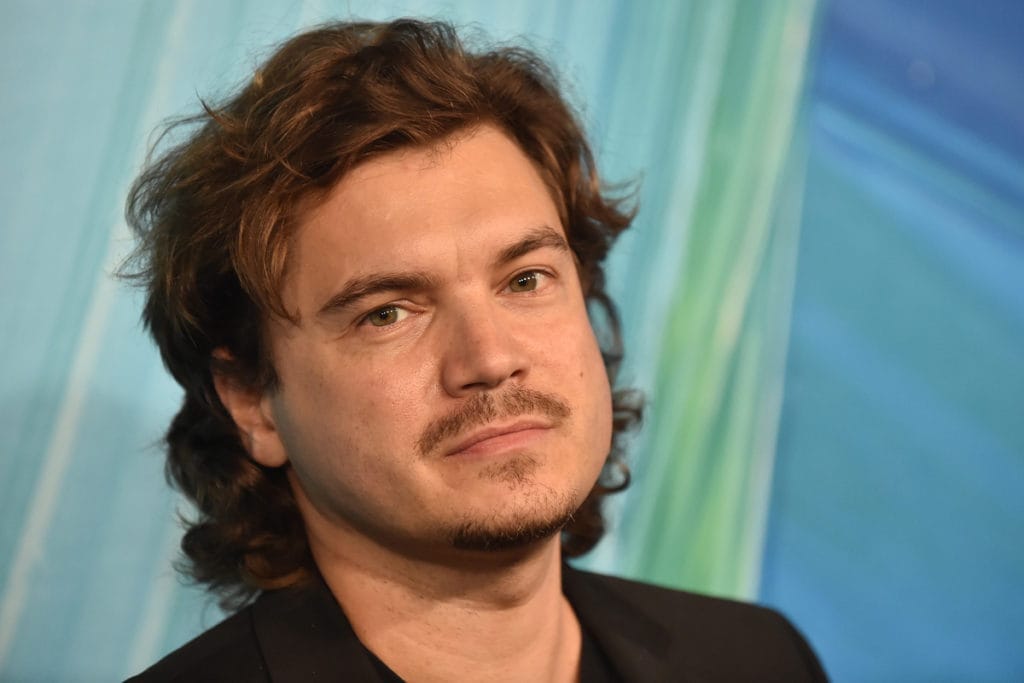 Hairstyles for Triangular Face:
Your face may look disproportionately shaped if you have a small forehead and a broad jaw. To balance this out, consider adding volume on top of your head with a pompadour or quiff hairstyle.
Avoid growing out a beard, as it may further emphasize the triangular shape of your face.
Following these tips can achieve a more balanced and symmetrical look that enhances your best features.
The Best Wedding Haircut for Men
Based on the length and texture of your hair, we have selected hairstyles for a groom that will complement your dazzling suit.
The Buzz
A short buzz cut suits every face shape and will make you look more mature and sharp. It's a straightforward men wedding hairstyle that combines function and style effortlessly.
If you want to switch things up, go for variations like the fade or the burr. It's a popular style that every barber knows how to cut, and with a bit of practice, you can even do it yourself at home with clippers.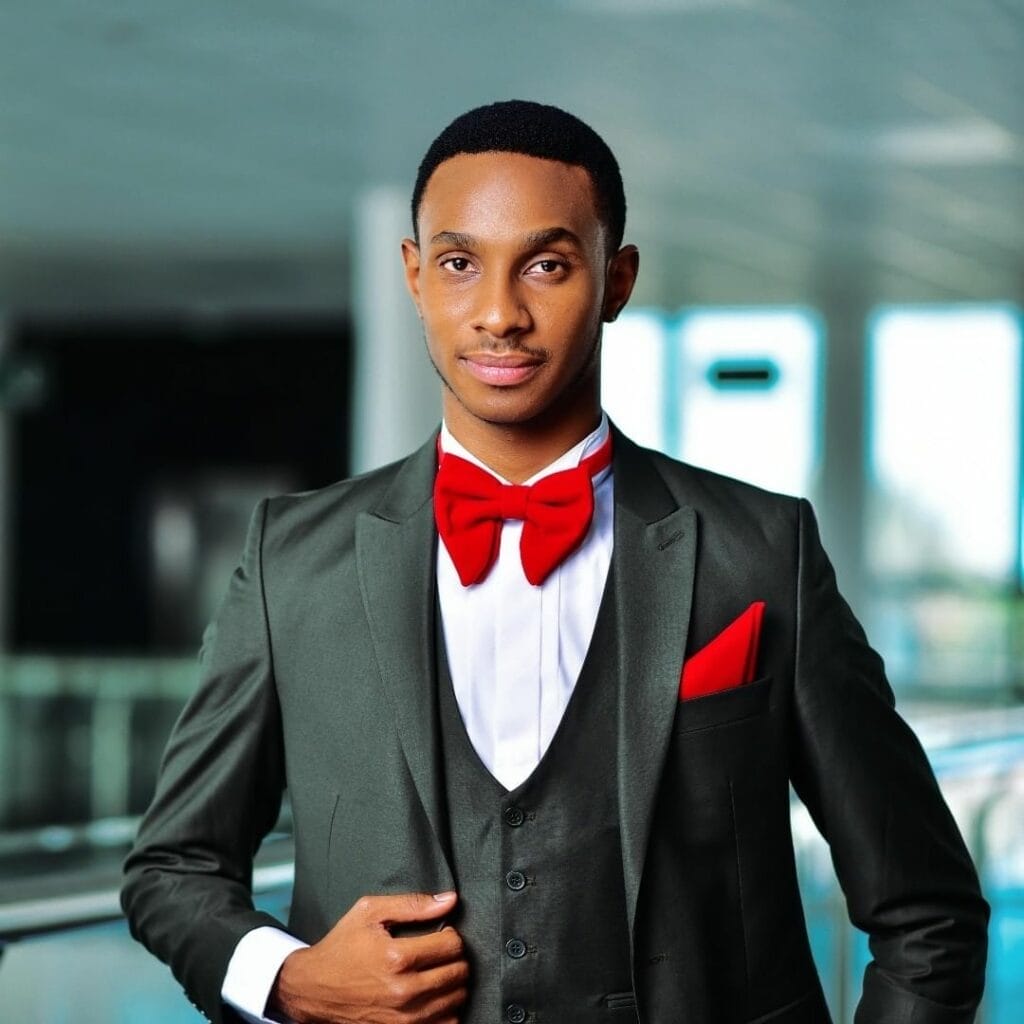 Smooth and Short Waves
Simplicity and ease of style are the hallmarks of this classic groom hairstyle. Achieving the desired result may take time and require moisturizing products, but the outcome is well worth the effort.
Start with a buzz cut that includes a subtle temple fade, being careful not to cut the hair too short. This style offers a youthful, lively look, especially for guys with wavy hair.
Whether you choose a clean shave or a goatee, this haircut will leave you looking picture-perfect.
The Short Pompadour
Among the perfect hairstyles for a groom, a short pompadour is an excellent option for those seeking simplicity and style. This hairstyle is ideal for weddings, as it is easy to achieve and requires minimal maintenance.
One of the reasons why the pompadour haircut is a popular mens wedding hairstyle is its timeless and contemporary look .
The style features longer hair on top, with a small side part and a fade that tapers down to a shorter, closer cut.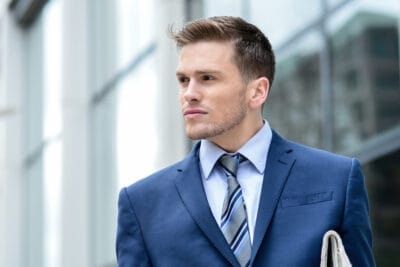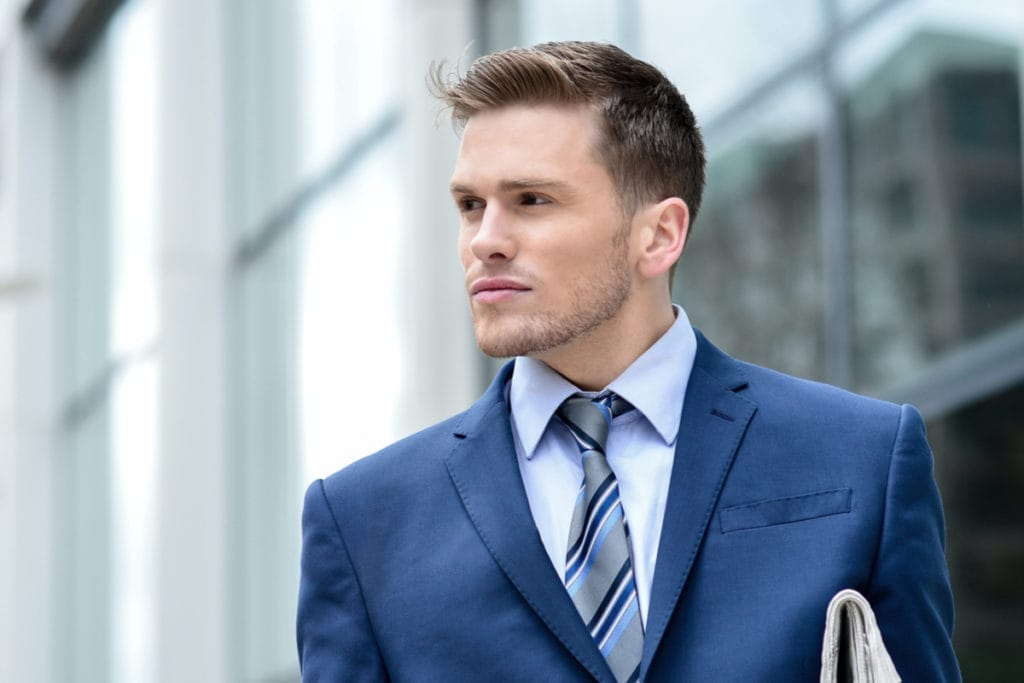 Long Pompadour Hairstyle
The top is kept longer than usual to provide delicacy, while the sides are kept short with fade.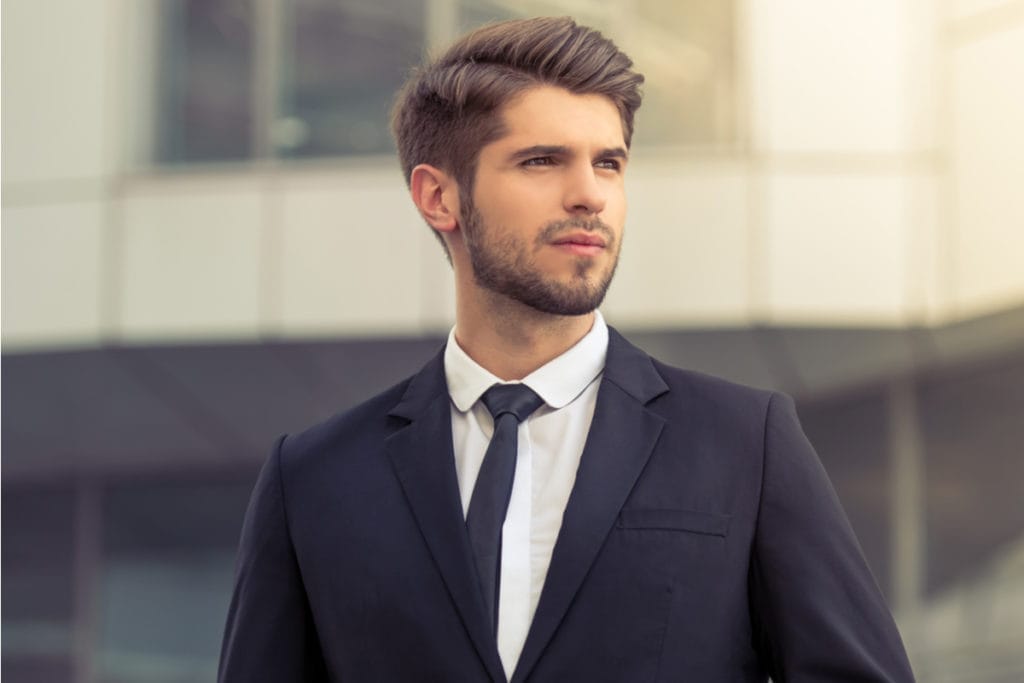 High Pompadour
If you're searching for a trendy and modern hairstyle, the loose pomp with a high fade might be just what you need. This cutting-edge style has gained popularity in recent years thanks to its messy yet tailored look.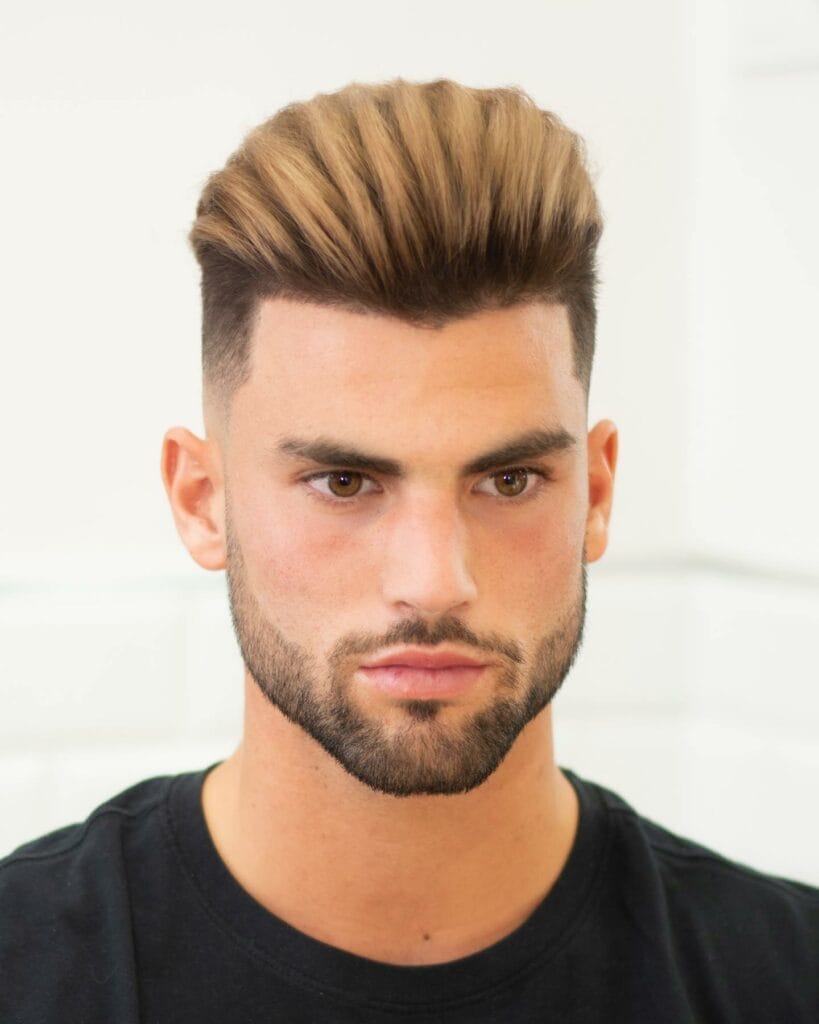 The Brushed Back
With a little bit of wax and the expertise of a skilled hairdresser, you'll achieve this fantastic look that will enhance your rugged appeal.
Rocking this haircut will add volume and texture to the top if you have long hair. And with a side fade and a slick top, the world will come to a standstill on this special day.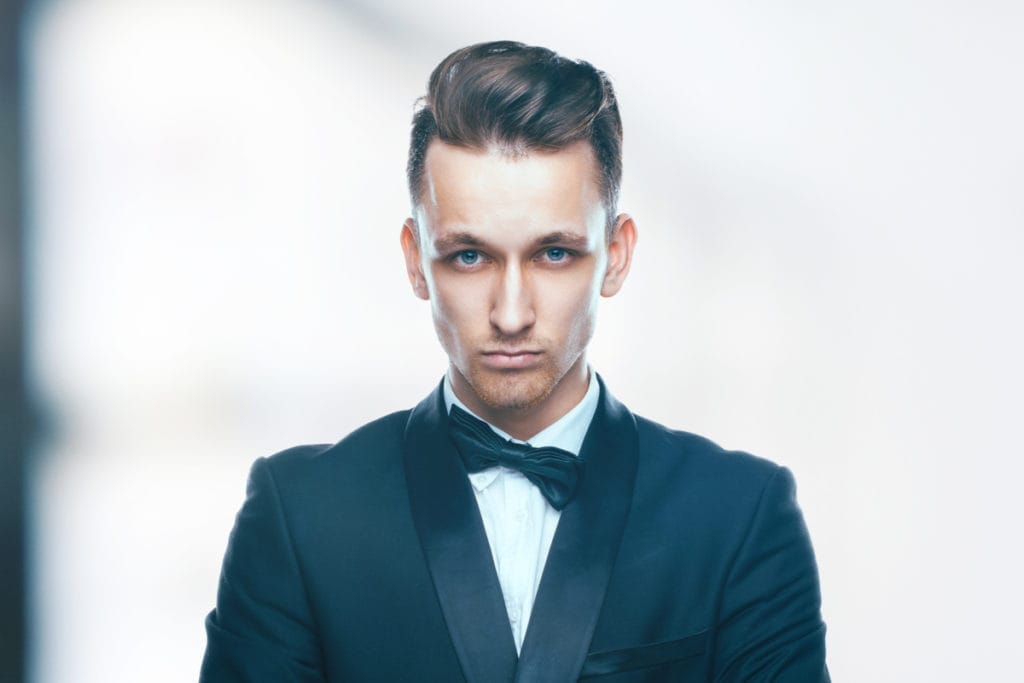 Ivy League
Also known as the Princeton or Harvard clip, this crew cut features a side part and 1-2 inches of hair on top, with the sides and back shaved as short as possible.
The result is a slick and casual hairdo that exudes glamor and elegance.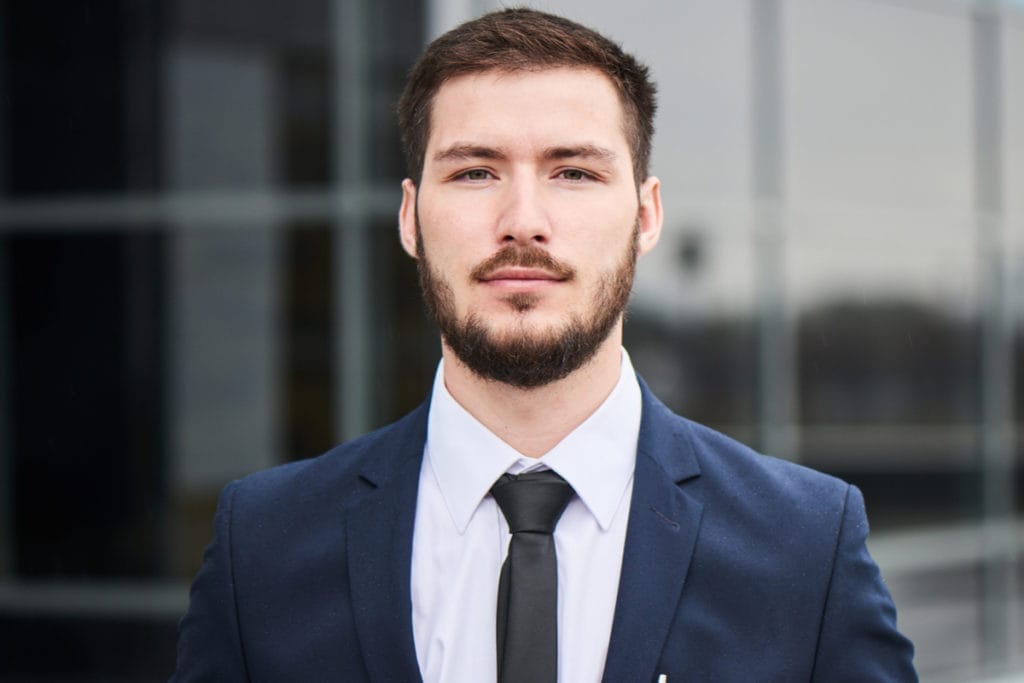 High Top Retro Fade
This retro hairdo, which gained popularity in the 1980s and 1990s, has made a comeback in recent years and is as trendy as ever.
It adds a touch of class to a modern look, and the "always flat-top" with faded hair from the sides offers a versatile look that can be customized to suit any occasion.
This style is suitable for all hair types except straight, and it perfectly blends timeless and modern elements to create a winning look.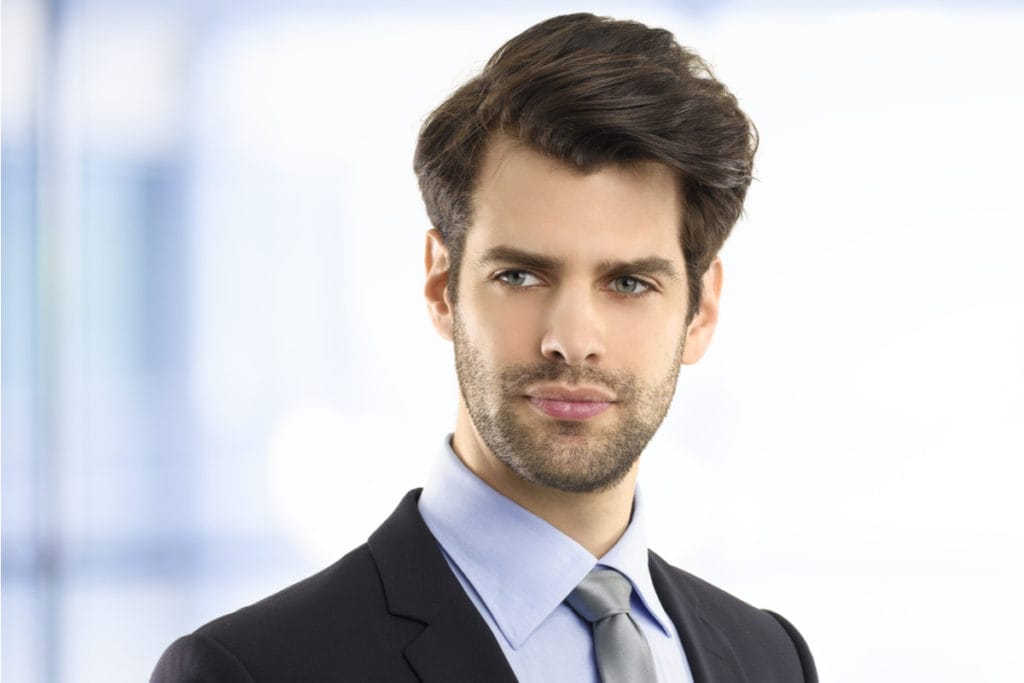 Slicked Hair
When it comes to finding the perfect hair look for a wedding, nothing beats this fabulous hairstyle. Slicked hair adds volume to your locks and offers a distinguished appearance notable miles away.
Typically styled with a product or pomade, this cut is perfect for those who want to make a statement on their big day.
Simply apply some gel to slick all of your hair and keep it in place, and you're all set to look your best.
Long Hair With Beard
Long hair men wedding styles are all the rage, and what's better than pairing long hair with a beard?
With longer locks, the possibilities for styling are endless. And when you add a beard to the mix, the overall look is simply unbeatable.
The combination of long hair and a beard accentuates your masculinity and adds a touch of ruggedness to your appearance.
Long Slick Back
Hairstyles that work with any face shape are always in demand, and the slicked-back look is no exception.
It's not just for men with short hair – guys with long hair can pull this haircut. The best part? It looks good on any face shape, making it a versatile and popular choice.
You can achieve this classic yet laid-back look with or without the help of a barber. It's quick and requires no extra cutting or setup.
With just a little hairspray and styling, you can easily keep up this hairstyle and look great all day.
Curly Hair Cut
When it comes to mens wedding hairstyles, there's something undeniably charming about curls.
For your big day, consider trying out a curly hairstyle. There are plenty of options to choose from, including a high fade curl cut, an undercut, or even a pompadour.
This style allows you to bring a bit of mischief to your wedding day while still looking stylish and elegant.
Shoulder Length Wavy Slick Back
Grooms trying out this haircut have come back with a testimony that it gives a casual yet fashionable vibe. Set the tone with a bit of gel, and you'll be ready to go!
Fringe Haircuts
The fringe or bangs hairstyle features short sides and long hair at the front that falls over the forehead.
This style is versatile and works well for both straight and curly hair. You can wear it in different ways, including side-swept, voluminous, or flat bangs.
The fringe or bangs is a trendy and fashionable hairstyle regardless of how you style it.
The Braids Wedding Hairstyle
Nowadays, males with long hair put on hairstyles that are often seen as hip, rebellious, and unconventional. There are various types to choose from, including Viking braids, man braids with a beard, and the half bun with braids.
Whatever you choose, embrace your individuality and rock your unique style.
Classic taper cut
The classic taper fade haircut draws its name from the gradual taper on top that fades into the skin.
This style is versatile and perfect for various occasions, including weddings. You can apply gel to the sides and back of your hair for added shine and separation.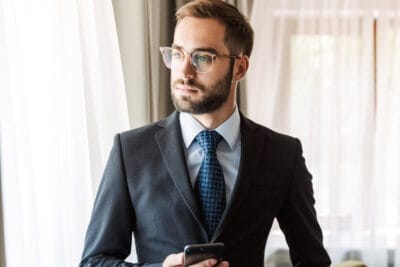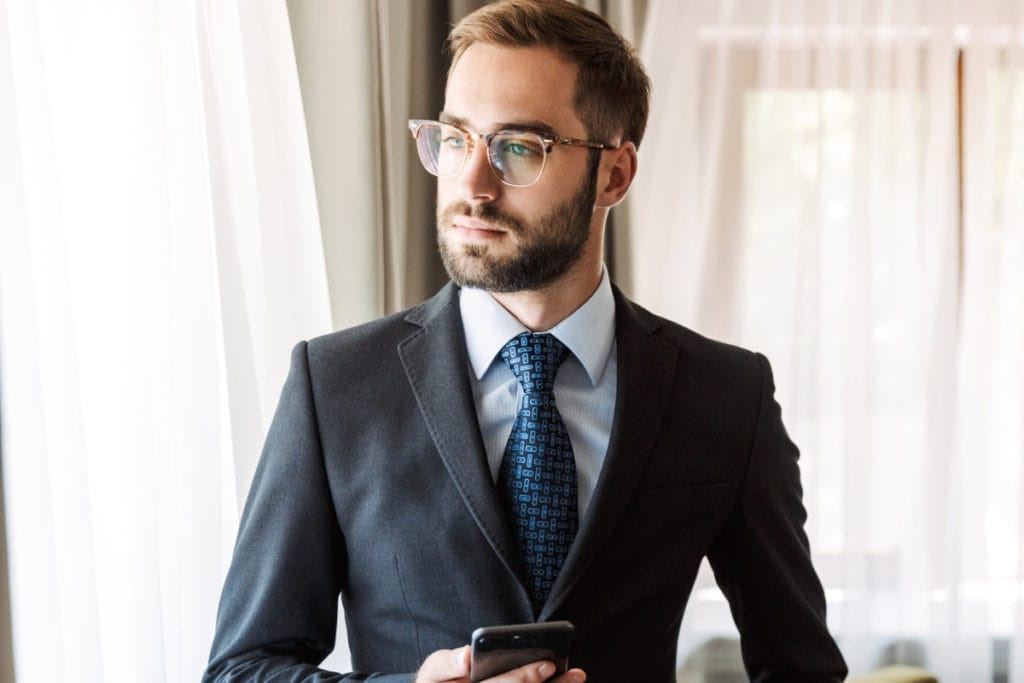 Man Bun Slicked Back Hairstyle
Achieving the perfect man bun can take some practice, but once you get the hang of it, it's a simple and stylish way to slick all of your hair back. This look is especially suitable if you have long hair you'll want to keep out of your face.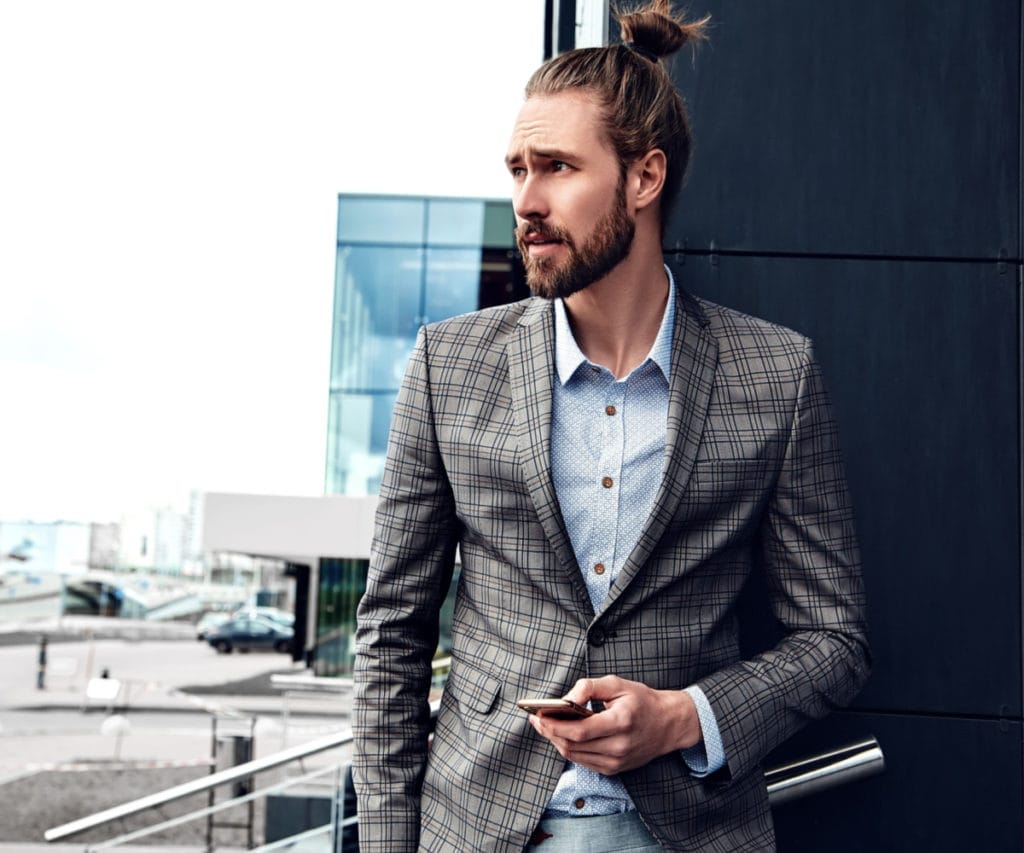 Textured and Tousled
To create textured hair, the key is to divide the hair into sections and add layers of varying lengths. This messy and undone look is perfect for adding some edge to a formal occasion like a wedding.
Plus, it's a reminder that the wedding is just one day, and looking your best is your ultimate goal.
This style showcases your natural hairline and can even enhance your chiseled jawline.
High Top Curly Fade
A high top curly fade is an excellent option for short curly hair. The high temple fades on the sides add definition and height to your face, making it a popular choice for black males with luscious locks.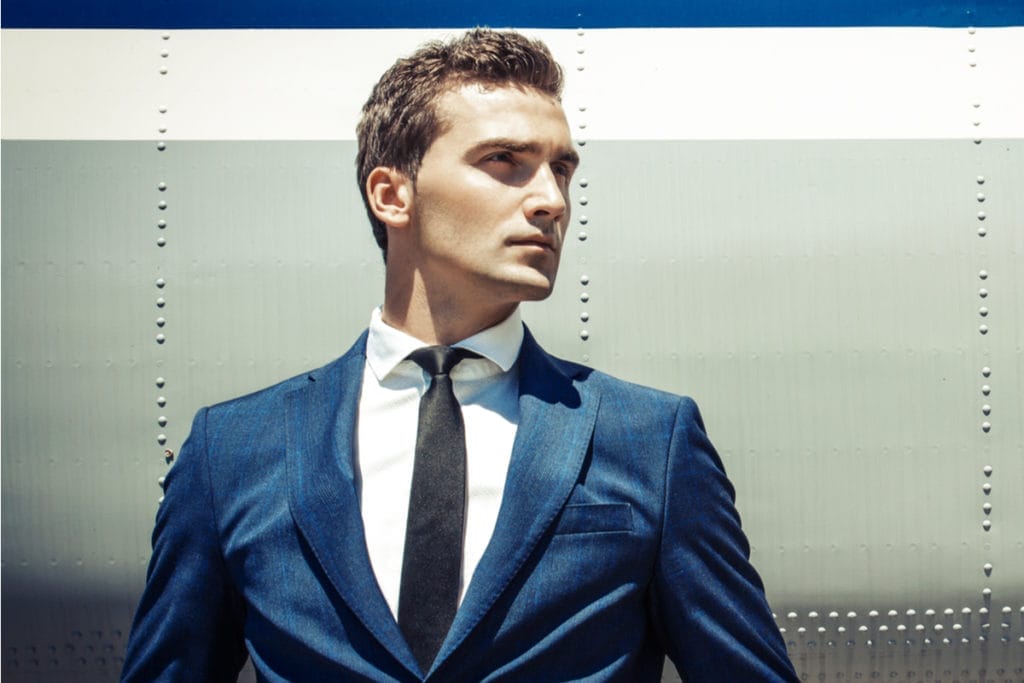 Undercut Slicked Back
Looking for a trendy and versatile hairstyle? The high fade undercut slicked back is what you need. This style blends the brushed-back and slicked-back looks, with the sides completely shaved off and only the top left with plenty of volume.
Embrace the latest fashion trends and switch up your hairstyle to look your best.
Low Ponytail
For those with long hair, a simple and stylish hairdo is to gather it at the nape of the neck into a low ponytail.
You can leave a few strands loose in the front or tuck them behind your ears for a casual yet refined look that frames your face.
This style is perfect for formal occasions, such as weddings, and complements a sharp tuxedo ensemble.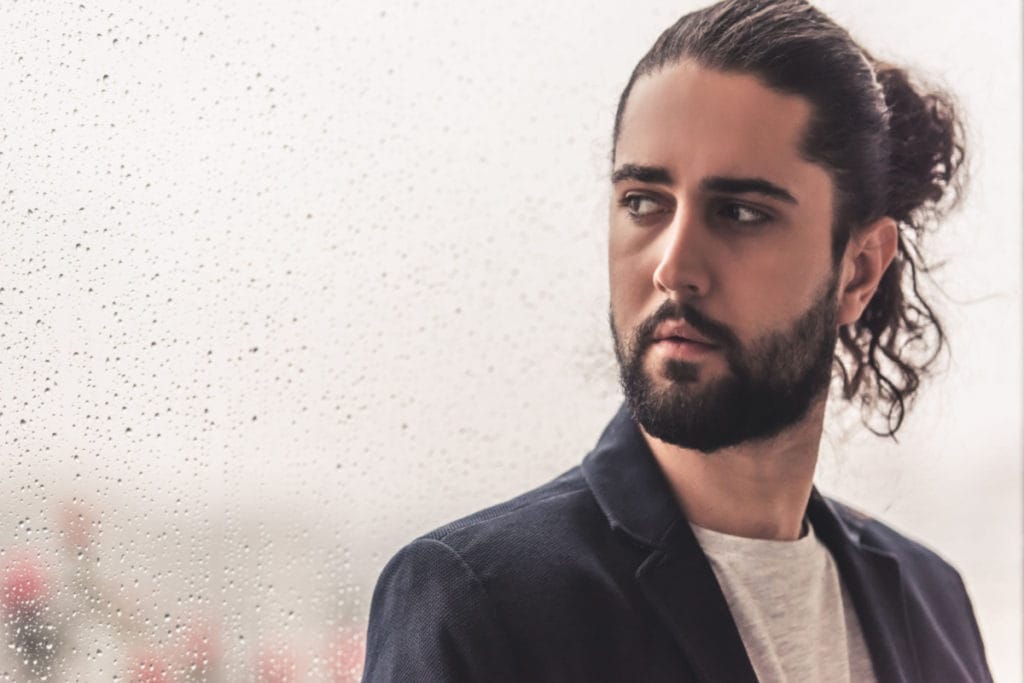 The Mid-Length Man
Long hair doesn't have to mean just man buns and ponytails. Sometimes it's best to let your hair flow and embrace the natural waves.
A carefree yet polished look can be achieved by air-drying your hair while combing the ends back.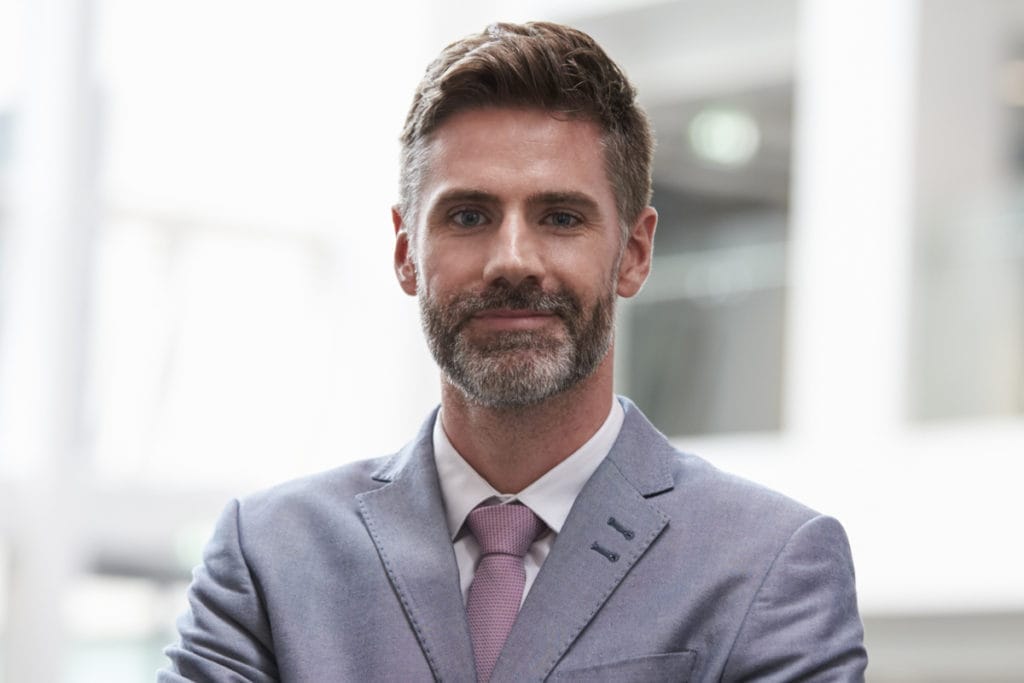 The Classic
The top part of this hairstyle is left longer, while the sides are kept relatively short, making it an ideal choice for those who don't want their hair in their face.
It also offers a lot of styling flexibility, allowing you to customize your look to suit your preferences.
Graduated Front
A clean, graduated cut with a longer front is a foolproof hairstyle choice.
You can opt to brush it up for a sleek high-and-tight look or keep it refined yet slightly disheveled for a touch of ruggedness. Either way, this style is versatile and easy to maintain.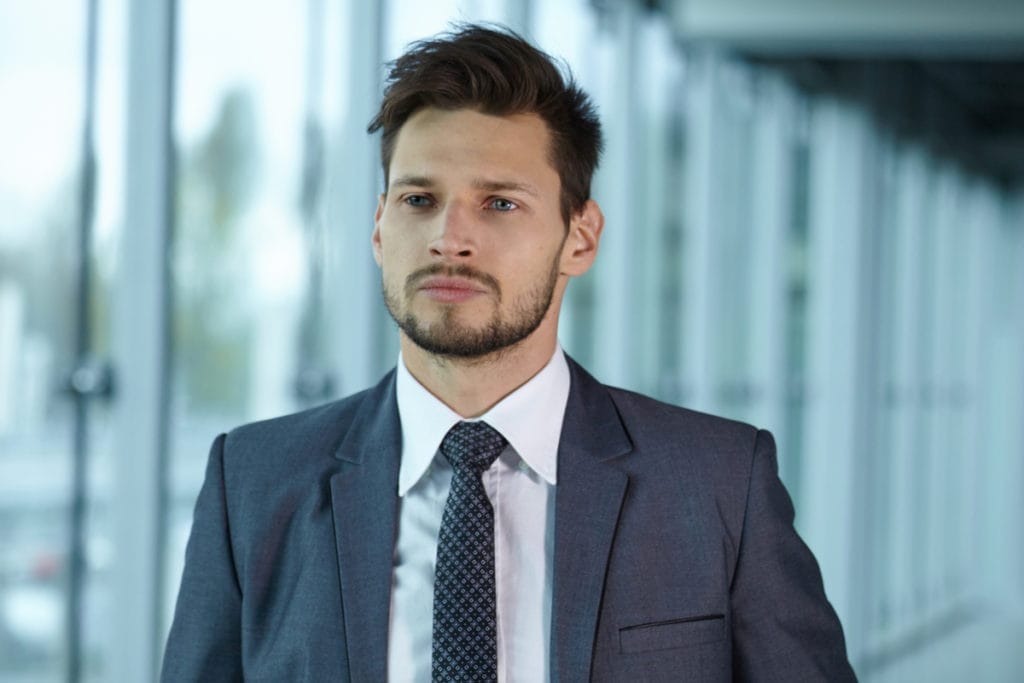 Perfectly Imperfect
When it comes to wedding hairstyles for men, a deliberately mussed-up style can be a great choice. It's the "I woke up like this" look but done with purpose and sophistication.
Achieving the perfect texture requires applying the right product to your hair, creating a pieced appearance that's magnetic and stylish.
A Formal Fade
A classic fade haircut is always a good choice that doesn't require effort. It's a classic look that draws all eyes to your suit and its finer details.
Plus, you won't have to worry about it getting messed up when you hit the dance floor.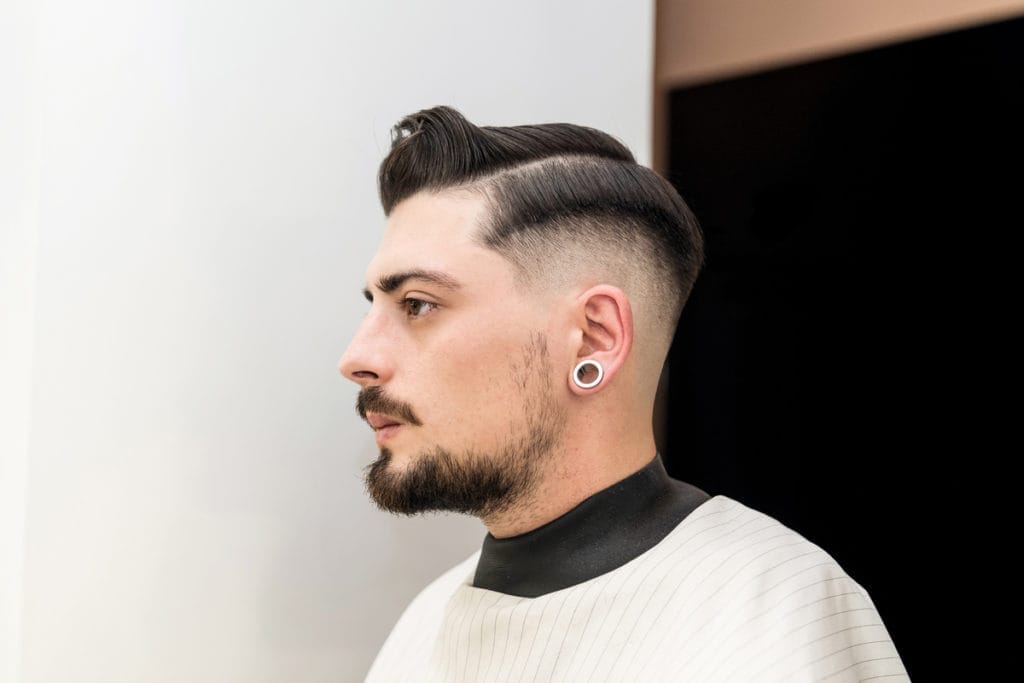 Temp Fade
The temp fade is a traditional buzz cut with a bit of panache. This hairstyle is characterized by its extra volume at the top and a gradual tapering towards the temples, resulting in a subtle crop that blends in seamlessly.
The sharp lines of the haircut add definition to the face, creating a beautiful frame.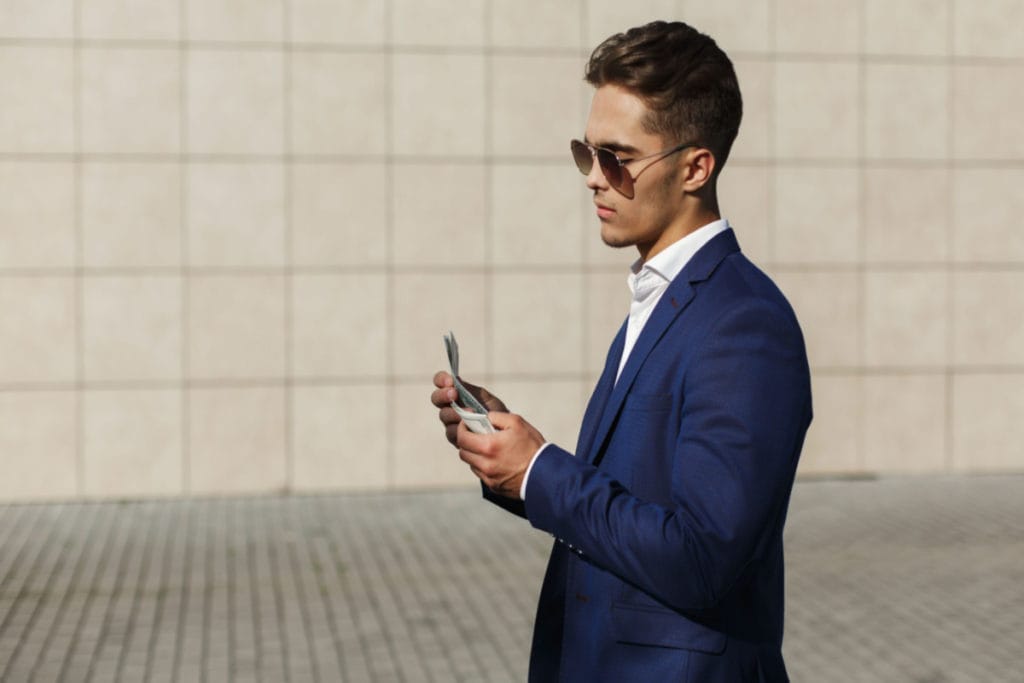 Long All Over
For a wedding, hairstyles should be more formal. Letting your hair grow out is another option for a wedding day look.
This cut features varying lengths that add depth, creating many styling possibilities. Blow-drying your hair will give it more volume and make it easier to manage, resulting in a polished and formal appearance.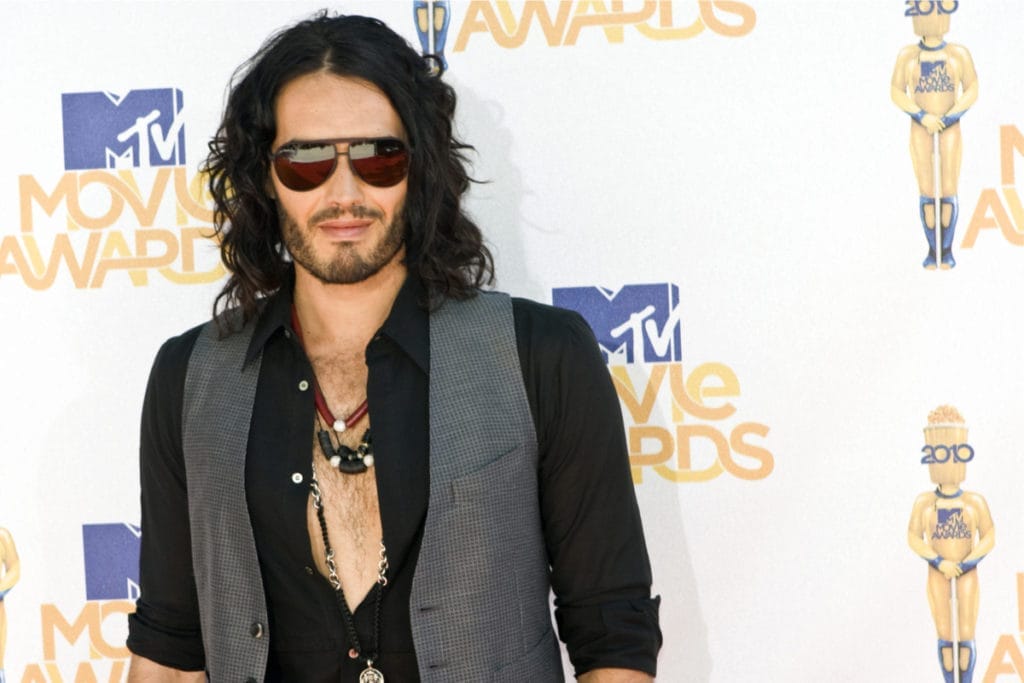 Twists into a Ponytail
Hiring a pro to do your wedding hairstyle will help create a ponytail from braids. Leave some length at the ends of your braids to frame your face, then pull them back and tuck them under themselves.
This hairstyle is both fashionable and practical, allowing you to enjoy your special day without worrying about hair touch-ups.
Neat and Short Hair tips on Forehead
When it comes to hair looks for the day, a short haircut with spikes can give you a modern and up-to-date appearance.
This style is an excellent choice for men who want to look fantastic and on-trend.
Men with oval or long, broad faces can play around with the spikes look in different ways, making it a versatile option.
Elegant Taper Cut
When it comes to formal occasions like weddings, hairstyles should be more formal too. The taper cut may seem too traditional, but it can make any man look sharp and attractive.
The great thing about the taper cut is that there are many variations to choose from, so you can find the one that suits you best.
It's a perfect choice for men with oval or rectangular faces and younger ages, as it can give you a polished and refined look on your big day.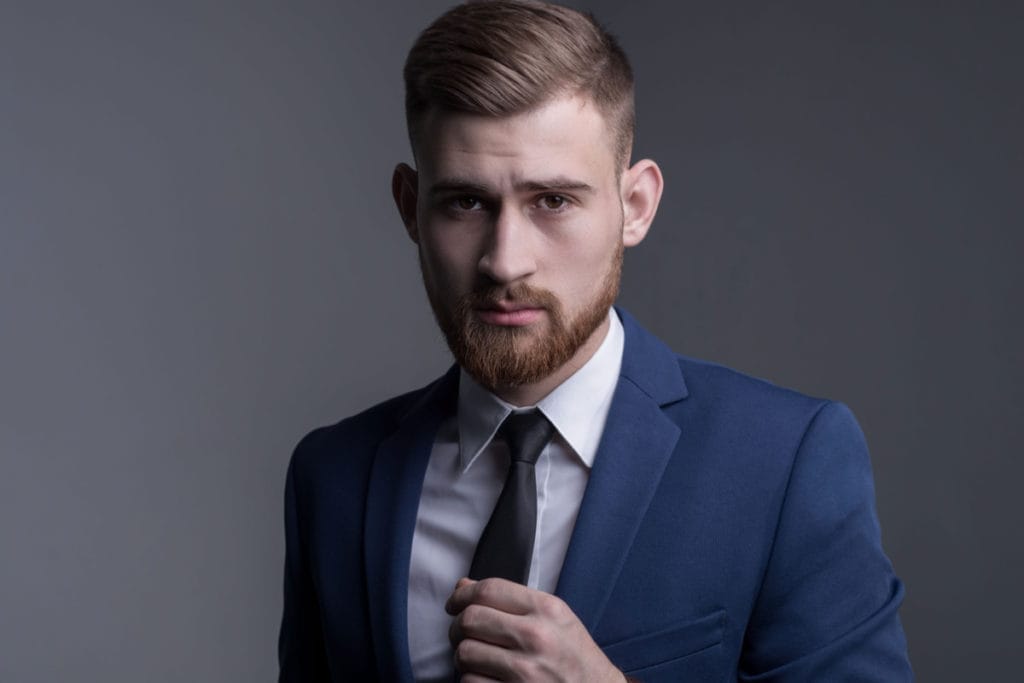 Central Mohawk Hairstyle
One of the best Haircuts for Men is the classic Mohawk. The classic Mohawk is a great option for men's haircuts. It's simple, clean, and has a modern touch that makes it stand out.
This is great for men of all ages and face shapes, and it goes well with a wide range of clothes.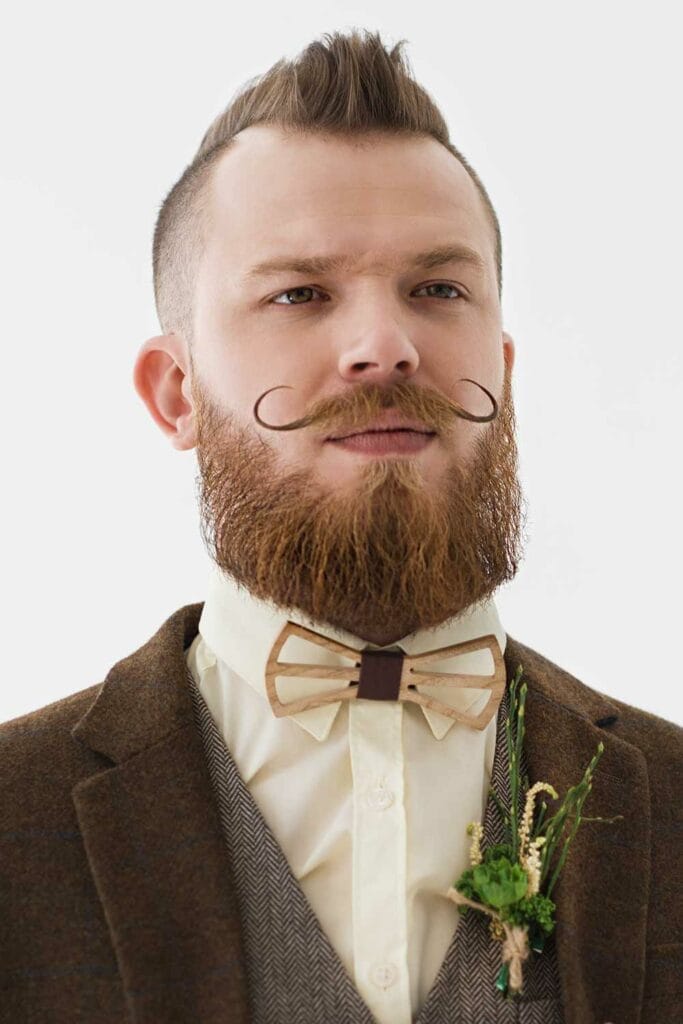 Natural Wavy Style
Naturally, wavy hair is an excellent base for creating many different hairstyles. A little pomade can help tame the frizz and provide more definition and smoothness, making it suitable for all hair types.
Natural waves are perfect for a wedding due to their elegant and inviting appearance.
Remember to check for exclusive offers from hair salons or stylists to make your wedding hair look even more stunning.
Conclusion
On your big day, every little detail counts, including your wedding haircut. Don't underestimate the impact a good hairstyle for a wedding can have on your overall appearance. It's just as crucial as choosing the right tuxedo or wedding venue.
There are plenty of wedding haircuts for men, so take the time to find the perfect one for you. Don't let a lousy haircut ruin your big day. Choose a style that makes you feel confident and look your best.
We wish you the best of luck and hope our collection of stylish hair looks for the day helps you find the perfect haircut to make your partner fall in love with you all over again.
Khamis Maiouf is a professional barber who graduated from Hinckley College in England with a degree in hairdressing. He has also won several barbering contests and successfully operated a barbershop for the last two decades. As a skilled hair stylist for 20 years, his goal is to teach others how to achieve a beautiful appearance through their hairstyles.