When it comes to making a list of top handsome American men, Jensen Ackles' name will be there for sure. He is also famous for his screen name Dean Winchester. Jensen Ackles' popular TV show, 'SuperNatural' is a heartwarming show.
He successfully draws the attention of all the viewers toward him. But most of the viewers are there to watch his looks. He has several looks to offer. Those who are following him for a long time, know pretty much.
Without wasting any time, I am offering you the 4 Best Jensen Ackles Haircuts. Those are-
Dean Winchester Haircut
Spiky and Bald Fade Side Haircut
Hard Spiky Jensen Ackles Hairstyle
Slicked Dean Winchester Haircut
Before that why particularly these 4 haircuts? Let's see.
Why These 4 Dean Winchester Haircuts will Be Perfect for You?
I'll suggest you try these 4 Jensen Ackles Haircuts because of two reasons. Those are as follows.
These 4 haircuts will look comfortable in any face shape. Round, oblong, oval, square, triangular, diamond, heart shape, and all other face shapes are perfect to try. Details will be given on every part of the discussion.
Secondly, all of these styles are easy to achieve. No extraordinary talent is required. Smooth touch with a trimmer will help.
So, let's see How You can Have These 4 Best Jensen Ackles Haircuts.
How to Get Jensen Ackles Haircut?
1. Dean Winchester Haircut (Perfect for Diamond and Heart Shape)
Let's start with his iconic Dean Winchester Haircuts. To have this haircut, you must have at least 2 inches long hair. Follow the steps to have this hairstyle.
Allow your comb from left to right. Make sure it blends with your forehead.
The point, from where you have started combing, allows a downward combing to move in the opposite direction.
Allow scissors to blend this portion smoothly. Make sure it's not more than 1.5 inches long.
For the back portion, you need to allow the comb as it is going down. Again, you need to do a little work on the forehead to have Dean Winchester style.
Allow your trimmer on two side portions of the forehead. Make sure the elongated portion is above the eyebrows.
Having a perfect beard is also necessary, such as pointed beard. Nothing to do, give a small cut with the trimmer. Only clean the lower lip area and keep a light mustache. That will be perfect.
2. Spiky and Bald Fade Side Haircut (For Square and Oval Shapes)
Having spiky hair is a special move about the style. Though whether you want to keep long spikes or short spikes, like Marco Reus Spiky style.
Allow a trimmer on your two sides. You must keep it as much as fades near your hair. Especially the front part must be faded. While going backward, a blending hair can cover it.
Follow the same instructions as given on the above part ( Dean Winchester Hair Style ). For the neckline, you need to keep a slight amount of hair, blended with the beard.
Near the sideburns, make sure, it blends with the faded areas.
Allow wax or gel to make the hair straight and spiky. Maintain the spiky nature on both sides of your head.
3. Hard Spiky Jensen Ackles Hairstyle ( For triangular, diamond, Oblong, Oval Shapes)
It can be quite tough for you. But with these easy steps, you can do it.
Keep your hair 2 inches long. Make sure your hair has the same size all over the head.
Now, allow hair wax or hair gel all over the head. Make some portions, all over the head, by using your fingers. Keep it doing until you are having spike-like structures.
You have to make the spikes, especially on the front side. You can keep it up to the end of the back portion of the head.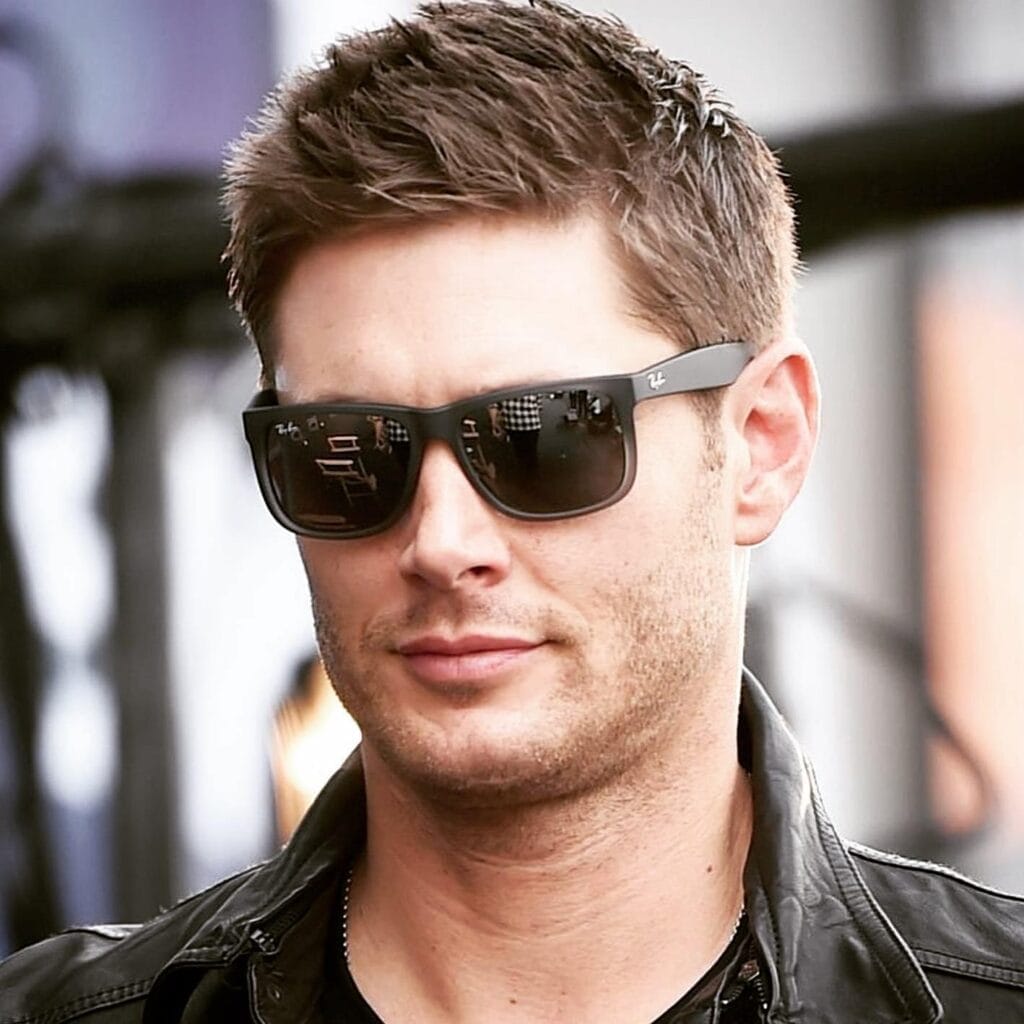 A light beard like the ducktail beard style, with this hairstyle will make your face more gorgeous. If you can add color to it, it would be great. Applying brown, black dye with white will be perfect.
There is no need to work on side portions. Just allow the comb to adjust these areas. Take care of the front part.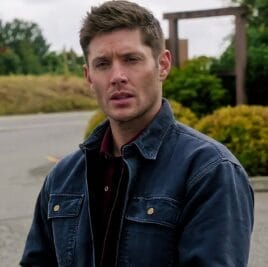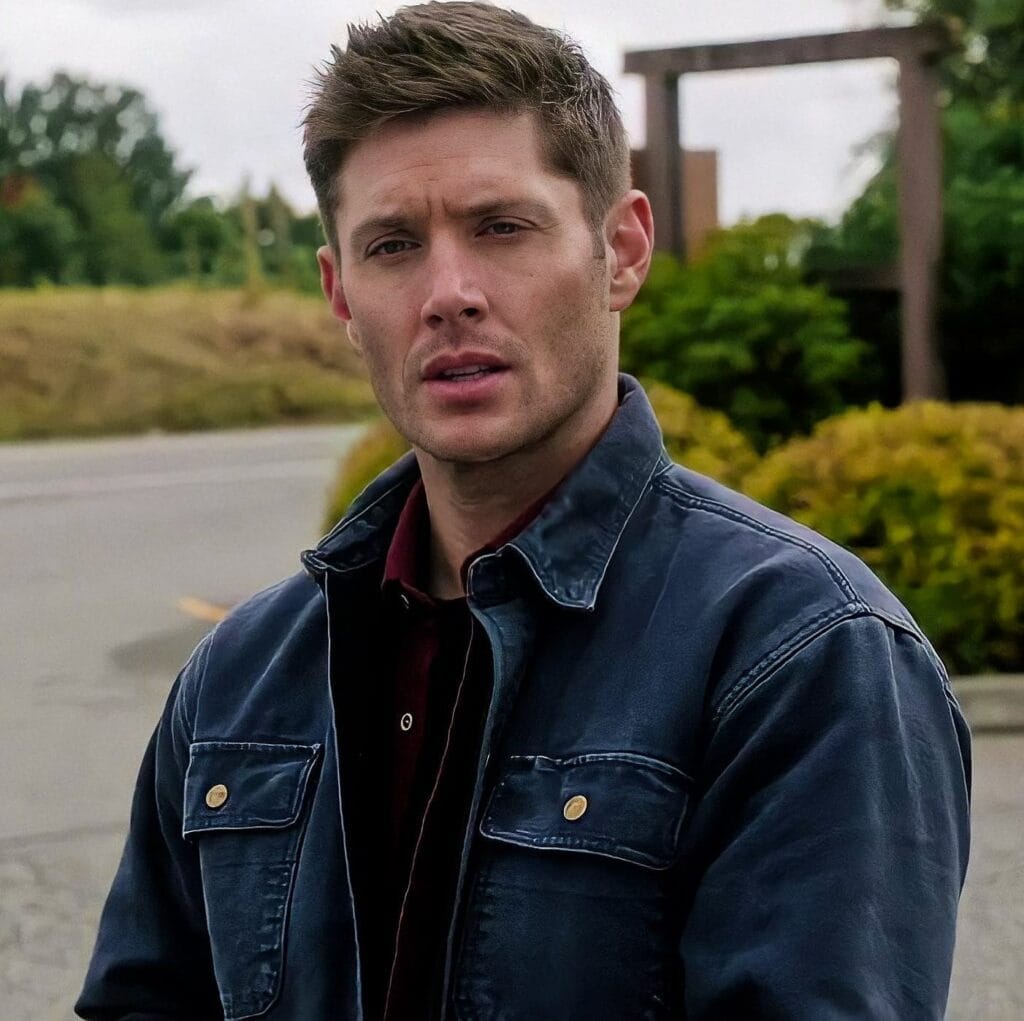 4. Slicked Dean Winchester Haircut (For All Face shapes)
As this hairstyle has qualities of all the above styles, it will be suited for any face shape. Just you need to follow the steps to have it. Make a note, you don't have spikes in this style.
Take a trimmer, allow it to sidewise direction. Don't make it too much fade. Blend it with your hair. Keep it a little bit longer than your beard hair.
Keep your sideburns and cheek portions maintained with a low amount of hair. Keep a little bit of mustache as well.
Make sure, you remove the extra hair from the lower lip area. Maintain the consistency with jawline, chin, and Adam's apple.
Conclusion
I expect, these 4 Best Jensen Ackles Haircuts are clear to you. Always do a good hair care treatment to keep your style longer. Regular only 10 minutes of water rinsing can help you out.