How to Grow a Dazzling Dan Bilzerian Beard Style within 10 Days
Dan Bilzerian, the famous social media personality, has a magnificent beard that makes him stand out. The Dan Bilzerian beard commands a statement of style and masculinity many men aspire to have.
Even so, growing a beard like his is not easy. In fact, only a few people succeed in growing such facial hair.
The top secret to having such a fantastic look is that Dan keeps his beard well-trimmed and takes good care of his clean beard hairs.
In this article, we will show you how to grow a Dan Bilzerian beard and give you tips on maintaining it.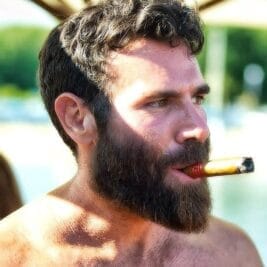 Dan Bilzerian Beard: Who is Dan Bilzerian?
Dan Bilzerian is a famous and rich man courtesy of his family's money. He uses his vast wealth to pay models to hang out with him.
Dan became famous after a short video of him playing poker went viral. In the video, a pretty girl was touching his thick and awesome beard, and lots of people went crazy over it.
The poker player Dan Bilzerian does a lot of things, like acting, gambling, and investing. Today, Dan is among the most popular people on Instagram, with over 16 million followers.
But what really makes him stand out is his fantastic beard! It's long and amazing, making his face look even bigger and more manly.
Dan trims his beard to an even length and likes to show off his body by wearing just shorts and playing with pretty girls in a swimming pool or exercising in a gym.
What Type of Beard Does Dan Bilzerian Flaunt?
Dan Bilzerian has a full beard, but depending on the photo you could be looking at, his beard length may vary.
You might see him in a full but short beard or an angularly-chopped beard, and both look amazing on him.
If you want to grow a beard like Dan Bilzerian beard style shape, you will need to be patient because beard hair doesn't grow too fast.
His beard looks angular and emphasizes strong masculinity. You can follow our advice to get a beard like Dan Bilzerian's, or at least something similar.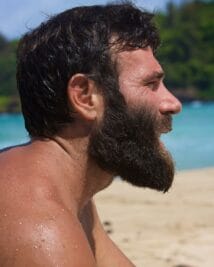 How Can You Grow Dan Bilzerian Beard within 10 Days?
To achieve a great Dan Bilzerian beard, it's important to follow a healthy diet and avoid unhealthy habits that can affect both your body and your beard.
While many people focus on how to grow a beard, few discuss how to maintain it for the long term.
Here are some tips for growing and helping maintain your Dan Bilzerian beard and keep it looking great for years to come.
Just follow my advice, and you'll get the beard you desire after you've learned how to grow a beard like Dan Bilzerian!
Grow Your Beard
If you want to grow a thick beard like Dan Bilzerian, the first step is to be patient and let your beard grow.
Not all guys can grow a full beard, and it may take some time before you can see results. You should start small and manage your expectations.
Don't expect immediate progress because it may take some time. It's essential to know your limits and adjust accordingly.
But don't worry, as your beard grows to a decent length, it should cover up most patches, giving you a more even look.
Care for Your Beard
Taking care of your beard is important if you want to shape the Dan Bilzerian beard. It's not just about letting your beard hair grow but also about taking good care of it.
This means using special products made for beards, like shampoos, conditioners, beard wax, and beard combs, to keep your beard in position and healthy.
You can also use oils that help your beard grow or keep it healthy in general.
Shape Your Beard Correctly
Dan Bilzerian's beard always looks good because he shapes it correctly. Shaping means making sure your beard looks good on your face.
You don't have to do the same thing as Dan Bilzerian, as you can make your own style that fits your face. To shape your full beard like Dan Bilzerian, you need to:
Make a 90-degree angle with your jaw.
Have the line of your beard above your Adam's apple.
Create straight edges and curves.
Let your beard spread out at the bottom to make your jaw look bigger.
It's a good idea to ask a professional barber for help, especially if you are flaunting this style for the first time.
Eating Healthy Foods
Like the poker player Dan Bilzerian Bellwethered, eating healthy is important for growing a healthy beard.
He stays away from greasy and fatty foods and eats lots of fruits and vegetables like carrots, spinach, broccoli, and oranges.
These foods contain vitamins and minerals that are good for your body and can help prevent hair loss.
It's important to avoid foods that have high cholesterol levels as they can cause hair loss.
Drinking lots of water is also important to keep your body hydrated and promote hair growth. To get a healthy beard every day, Dan recommends having beta-carotene and vitamin A in your diet.
Some people use special products to stimulate hair growth and thicken their facial hair.
These products also work great for hair growth on the head if you're balding. Some people also use oils to promote hair growth on their faces.
Beard Transplant
Beard transplants are surgeries that help people grow a beard. This surgery is popular because it works well and is fast.
The doctor takes hair from the back of the head or sideburns and puts it into the chin, cheek, or neck. This is done by making a small cut in the skin where the hair will go.
One of the most common methods is called Follicular Unit Extraction (FUE). This method removes individual hairs from the back of the head and places them on the face.
It helps cover up bald spots or fill in thinning hair. The surgery usually takes less than a day, and most people can return to work the same day.
After the surgery, the hair will fall off the face after a few weeks, but it will start to grow in about 3-6 months.
Complications from the surgery are rare. However, it's essential to know that this surgery can be risky.
Talking to a doctor about the risks and benefits before deciding to have a beard transplant is important.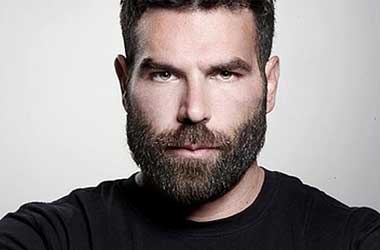 How to Trim the Dan Belzerian Beard
You need to trim your hair growth with trimmers to get the Dan Belzerian beard. But you have to be careful not to cut your skin.
First, comb your hair in the direction it grows. Shave your face like you usually do, and wash your beard. Then, decide how much hair you want to trim, and set the hair length selector on the trimmer.
Trim your beard gently along the contours of your jawline, leaving some hair around your neck and ears. You can trim with or against the hair growth, but it's better to go with it.
After trimming, use a beard comb to give your beard some texture. You can try different styles, but remember to adjust the style to suit your own face shape. Dan's style may not suit everyone.
By adding your own personal touch to how you style your beard, you can get a stylish beard that accentuates the features of your face.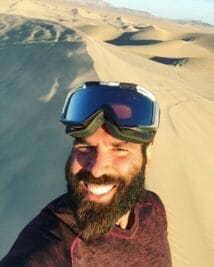 Which Dan Bilzerian Beard Style Suits Your Face?
Square Face
If your face is square, you want to choose a Dan Bilzerian beard style that shows off your jawline without making it look too big or too small.
Good choices for a square face include stubble and short beards.
Stubble is the easiest to grow and maintain for men with square faces. You can grow light stubble by shaving regularly.
A medium stubble requires shaving every 3-4 days. And if you want heavy stubble, shave every 7-10 days.
Rectangular Face
If your face is long, you can pick from most beard styles, but it's best to leave more hair on all sides and a bit of length on your chin.
You can try a full beard like Dan Bilzerian, but it takes four weeks to grow, so be patient.
Once it's grown, you can use a safety razor to trim and shape it. You can also ask a professional for help.
Another option is the Balbo beard, which looks like an inverted T. You need to leave some mustache above your lip, some hair on your chin, and a patch under your lower lip.
Conclusion
Congratulations! You have now learned all the steps to grow the Dan Bilzerian beard style.
Remember, it takes patience and dedication to achieve this full beard look, but the result will be worth it!
Dan Bilzerian's beard style is a great way to show off your masculinity, and it's sure to impress the ladies.
So, if you're blessed with a thick beard, don't hesitate to give it a try!
We hope you found this blog post helpful and inspiring.
If you have any questions or comments, please feel free to share them in the comment section below, and we'll be happy to assist you.
Are you ready to change your beard style and try the Dan Bilzerian beard look? Go for it, and let us know how it goes!
Khamis Maiouf is a professional barber who graduated from Hinckley College in England with a degree in hairdressing. He has also won several barbering contests and successfully operated a barbershop for the last two decades. As a skilled hair stylist for 20 years, his goal is to teach others how to achieve a beautiful appearance through their hairstyles.