Ryan Reynold is the most favored person in the film industry. After his excellent performance in Pikachu and Deadpool, he becomes more popular. Admit it, after watching Deadpool or at least Wolverine, you become more addicted to his films.

To be honest, apart from his acting skills, he has another eye-catching talent. That's his beard style. Since 1998, after getting a break from the film industry, he prepared himself for the best. He came with a new dashing look. Surprisingly, his beard was the most catchy thing among all.
Do you need the same beard style as Ryan Reynolds?
From the X-Men roots to Deadpool, within his journey, he showed several classic beards all by himself.
Stunned? Yes, that's true.
This is why I have to ask you which Ryan Reynolds Beard Style do you need?
To get the exact answer, let's have a look at the styles of Ryan Reynolds' Beards.
What are The Specialities of Ryan Reynold Beard Style?

As mentioned, in the previous paragraph that Ryan Reynold has several beard styles. What you'll find in all the beard styles is the common theme. However in the end, by doing a little touch to the beard, you can have a different look. That's the beauty of Ryan Reynold Beard Style.

Are you interested to know?
Let's have a look at the types. And also make up Your Mind which one you want.
1.Refined Look

If you are a businessman or having connections with office works, presentations, try this beard look. You surely know how much looks matter when it comes to business. Your confidence level, your smartness, and your personality will represent your company.

Here the Refined word is used to represent the softness and purity of the style. Undoubtedly, we have seen Ryan as a funny personality in all the movies. This refined style will add an impact on the character.
What's the specialty of this beard?
The overall concept is the same, just a little cleaning down the neck will do the job. This style suits any face shape.
2. Hipster Style

This is the style for those who don't have enough time to groom themselves. It suits everyday fashion. No matter what the place, no matter what the dress it is, you can have a classic look with this style.
Daily, only 2 minutes of care can grow this beard more glossy.
How? Just add few drops of beard oil to provide nutrition.
The specialties of the Hipster beard are, the lower portion of the beard won't touch the neck. And the beard must be cut shortly near the cheeks. If you have a round face, this beard is just fine for you.
3.Casual Look

To achieve this beard style, you don't have to bother yourself too much. Attaining this beard is easy but maintaining it is quite tough.
A casual beard will give you the flexibility to wear anything, to do anything without having stress. If you are truly moved by the acting and personality of Ryan, this beard can give you the same casual funny nature.
The specialty of this beard is, you don't have to wait long to make this beard thick. The light shaved beard is just perfect.
4.Fresh Look

Whether your mental health is strong or weak, your face muscles will let everyone know. That's why relaxation before any presentation is important. You can have it by following two steps. This style is commonly known as Ryan Reynold's fresh beard style.

Shave the portion near the lower lips. There is no need to give a perfect finishing below Adam's apple where the beard line is meeting with the mustache.
Secondly, just allow a razor or trimmer below the neck. Lower cartilage to the end of the ear, it needs a perfect finishing with the trimmer. Not too deep, not too much light, medium-cut, and blended facial hair are enough to complete your style.
Ryan Reynold has lots of other styles too. But if you want the true meaning of 'perfection', there would be nothing better than these 4 styles. The most interesting thing is, you can have these beard style in your home.

Let's know how to get an excellent beard style like Ryan Reynold.
How to Get Ryan Reynold Beard Style?
To get Ryan Reynold Beard Style, you don't have to go out. You can do it at your home. How? Just make sure, you have everything to prepare yourself. Beard oil, beard brush, beard comb, beard shampoo, and conditioners are needed.
Let's start from scratch.
Step-1: Grow Your Beard
If it is for Kratos Beard or Dan Bilzerian Beard, I'll say, wait for one month or more. But as it is Ryan Reynold Beard, you don't have to wait longer.

Just let your beard grow for 2 to 3 weeks. Though you can start the treatment from the beginning. What to do?
Just two easy things-
One, daily add, beard oil all over your face. You must cover the areas like sideburns, cheeks, Adam's apple, the lower portion of the lower lip, jawline, below the neck, and edges of the ears. While taking bath, wash your face properly.
Why this step?
This step will allow your facial hair pores to have the necessary ingredients to grow the hair faster. It will also be healthy. This is the outside treatment.
Second, it's time for inside treatment. Take healthy foods enriched with Vitamin E and Vitamin C. Biotin is another helpful ingredient, make sure you have it too. Other than these, make a diet chart with proper protein, keratin, Vitamin B5, Vitamin B6, and Vitamin B12.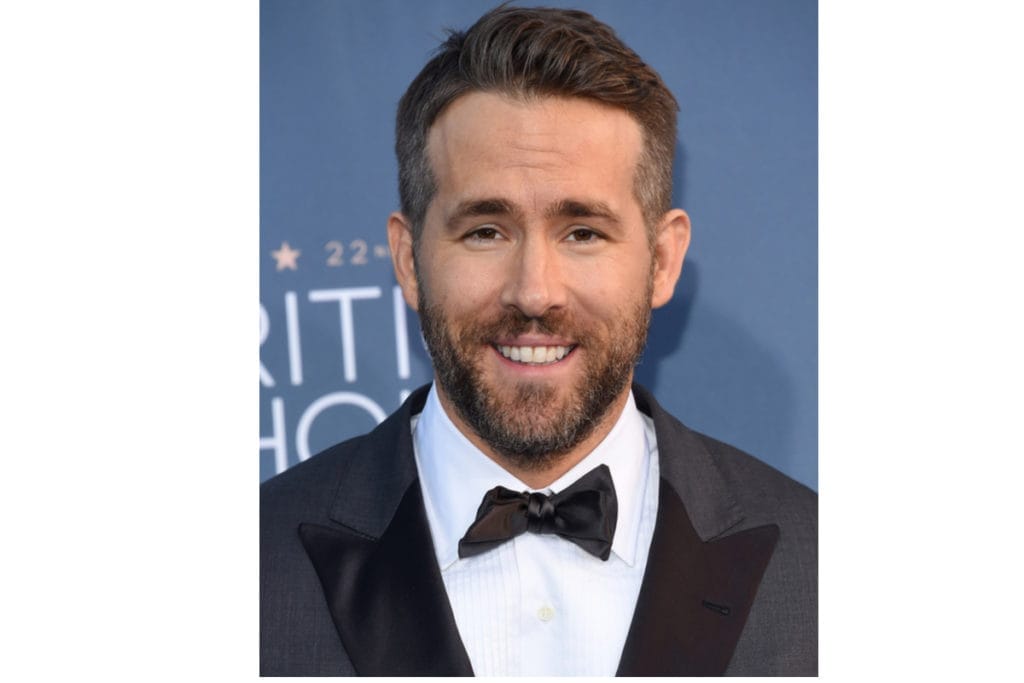 Avoid fatty foods and fast foods. These are very helpful to block the blood flow where it is necessary. Do you need this help?
According to our calculations, if you start it today, you'll get a comparatively thick beard after 20 days. Even after 20 days, don't stop the two activities mentioned above.
Step-2: Work on The Margins
Let's start our main motive now. Before we start, here is something you must know. Do you remember the names of the styles which are being mentioned at the beginning of the article?
Yes, have a look at them. Here, I am giving an overall guide. If you need it, you can modify it by yourself.
Take a razor or a trimmer first. Give a sharp edge cleaning where the head hair and facial hair meets near the ear. Make sure the hair is blended in that area.
Let's get back to the neck portion next. Move your finger where your beard ends at the neck. Do you feel your cartilage there? Yes, trim only that area, not all the lower portion. Now starting from the bottom of your ear to the end of the cartilage, trim it smoothly.
There is no need to give a sharp edge. That's the beauty of his beard. Apply this method on both sides. Done?
Let's get back to the front view. In the area below the cheeks, you need to draw the lines up to the start of the mustache. You don't have to give sharp cutting again.
The randomness is the beauty of this beard.
Make sure, the beard is not long enough. Ryan Reynold's beard is a maximum of 0.5 to 1 inch long. You should keep up it too. Use a trimmer in case, you have grown it too much.
Step-3: Work under The Margin

Here our prime task starts. As the marginal grooming is done, you have to take care of the insides. Here, I have tried to explain the best possible way. I hope you'll like it. Let's begin.
First, you need to take care of the meeting point of the mustache and beard. You don't have to follow any pattern to fix it. If it's random, it's good. Use the scissor to blend it properly. Make sure, there is no extra hair popping out from the area.
The next step is the mustache. The straight line along the mid of your nose, you need to give a little touch to it. Divide your mustache into two directions. Make sure the division starts from the mid-portion.
Now it's time to work on the lower lip portion.
The area between the chin and lower lip needs action. Let some hair remain at the mid-portion and cut the rest out. Use a trimmer or razor to clean the other areas within the mentioned place.
Make sure, you are cleaning it properly. Otherwise the remaining hair may at that area cause disturbance in your look.

Step-4: Washing Treatment is Next

Yes, washing treatment is the next step. How to do it? As soon as, you are done with the beard, it's time for you to rinse it thoroughly. Add water to remove shaving creams and other staff from your face completely.

While taking bath, use beard shampoo to rinse it. No need to do it every day. Once in a week, is enough. Add Conditioner to provide moisture on your beard.

Daily combing and using of beard brush are important for your beard to last long. You can use beard Wax or beard balm too. Have all those healthy diets regularly to keep the pores stronger for a long.
Every week, sit in front of the mirror and look where the odd hairs are popping out. Use a razor, trimmer, or scissors to let them out from your body.
Congratulations! You have the Ryan Reynold Beard Style on you!
You can apply various dyes to make yourself unique from Ryan. However make sure, your hair maintains the same color as your brows and beard.
Conclusion

It's finally done! Do follow all the steps properly. If it is taking too much time, leave the next task for another day. But don't do hurry. As you can see, lots of working need on some places. One small mistake can ruin everything.

The most amazing thing is, you can add this beard style to any face shape. The four styles which were mentioned at the beginning, are selected by keeping all face shape in mind.
Get Ryan Reynold's personality within you and feel the amazing vibes of Deadpool. Be unique from the crowd, be in everyone's attention.
All the Best!