How to Get 360 Waves That'll Turn Heads
Welcome to the WAVY world of enviable hair! If you're ready to dive headfirst into the ocean of sleek, mesmerizing tresses, then you've anchored yourself at the right spot.
"How to Get 360 Waves That'll Turn Heads" is your ultimate guide to achieving those swirling, hypnotic hair patterns that'll have people craning their necks in admiration.
As you ride the crest of this wave, I will be your trusty surfboard, guiding you through the ins and outs of this captivating HAIR trend.
So slip on your durag, grab your trusty brush, and let's dive into the rippling waters of 360 waves!
What Are 360 Waves?
360 waves are a popular HAIRSTYLE predominantly worn by Black men.
This hairstyle features a pattern of curly hair that appears to form waves around the head, giving it the appearance of a "360-degree" wave pattern.
To achieve this look, the hair is typically cut short and regularly brushed in the direction of the natural hair growth using a medium or hard bristle brush .
It helps to train the hair to lay down and form the wave pattern.
In addition to regular brushing, maintaining 360 waves also requires the use of a durag or wave cap to help hold the hair in place and maintain the desired wave pattern.
This is especially important during sleep or when the hair is exposed to elements that could disrupt the pattern.
Process of achieving 360 waves may take time and consistent effort, as it involves training the hair to adopt the wave pattern, and it often requires regular upkeep through brushing and moisturizing.
Steps to Get 360 Waves
1. Selecting the Right Hair Type and Length
To achieve the perfect 360 waves, you need to ensure you have the appropriate hair type and length.
Typically, coarser and curlier hair textures work best for this style. I recommend starting with a hair length of around 1/8 to 1/4 inches, as this makes it easier to form and maintain the waves.
Remember, your goal is to create a pattern that goes ALL AROUND your head, so consistency is crucial.
2. Invest in a High-Quality Boar Bristle Brush
A top-notch boar bristle brush is essential for training your hair into 360 waves. The natural bristles provide even distribution of oils and help stimulate your scalp.
I've found that using a medium to hard bristle brush works best for most people, but you might need to experiment to see what suits your hair type.
Ensure you're using the brush correctly, as your BRUSHING TECHNIQUE is a vital aspect of how to get 360 waves.
3. Stock Up on Essential Hair Care Products
To maintain healthy hair and encourage wave formation, invest in high-quality hair care products.
You'll need a good shampoo and conditioner, a wave-enhancing pomade or grease, and a moisturizing hair lotion.
Personally, I prefer using sulfate-free shampoos, as they are gentler on the hair and help preserve its natural oils.
Keep in mind that CONSISTENT USE of these products will significantly impact your wave game.
4. Develop a Consistent Brushing Routine
A well-planned brushing routine is the backbone of achieving 360 waves. I suggest brushing your hair for at least 20 to 30 minutes per session, 2 to 3 times a day.
Always brush in the direction of your hair's natural growth pattern to train it to form the desired wave pattern.
It's also essential to brush your hair when it's moist, as this helps with wave formation. DEDICATION to your brushing routine is key to success.
5. Apply a Pomade or Wave Grease
Using a pomade or wave grease is essential in locking in your hair's moisture and helping to define your waves.
Apply a small amount of the product to your hair and evenly distribute it with your fingers or a comb.
Make sure not to overdo it, as too much product can lead to build-up and an unhealthy scalp. Remember, a little goes a LONG WAY when it comes to wave products.
6. Use a Durag or Wave Cap Regularly
Wearing a durag or wave cap consistently helps to compress your hair and maintain your waves' shape.
I recommend putting on your durag after each brushing session and overnight to keep your hair in place and protect it from friction.
Ensure your durag is tight enough to provide compression but not so tight that it causes discomfort or damage. CONSISTENT USE is crucial for the best results.
7. Maintain a Healthy Hair Washing Schedule
Keeping your hair clean is vital for healthy wave development. I suggest washing your hair 1 to 2 times a week with a gentle shampoo and following up with a moisturizing conditioner.
Remember to use lukewarm water, as hot water can strip your hair of its natural oils.
After washing, apply a leave-in conditioner or hair lotion to seal in MOISTURE and promote wave formation.
8. Stay Patient and Persistent
Patience is a virtue when it comes to achieving 360 waves. It can take several weeks or even months of consistent brushing and maintenance to see results.
Don't get discouraged if you don't see progress immediately.
Stay PERSISTENT and remember that everyone's hair is different, and the time it takes to develop waves will vary from person to person.
9. Trim and Maintain Hair Length Periodically
Regular trims are essential for maintaining your 360 waves and keeping your hair healthy.
I recommend visiting a barber every 3 to 4 weeks to get a trim and maintain your hair at an optimal length.
Make sure to communicate with your barber about your wave goals and the desired hair length.
Consistent trims will keep your hair looking FRESH and make it easier to maintain your waves.
10. Seek Advice and Support from the Wave Community
Learning from others who have successfully achieved 360 waves can be incredibly helpful. Don't hesitate to seek advice and support from fellow wavers, both online and in-person.
Join wave forums, social media groups, or even local meetups to connect with others who share your passion.
Sharing TIPS AND TRICKS can help you refine your technique and reach your wave goals faster.
Bonus Tip: Stay Committed to Your Wave Journey
Finally, remember that commitment is the key to mastering how to get 360 waves. The more consistent and dedicated you are to your hair care routine, the better your results will be.
Embrace the process, and don't forget to celebrate your progress along the way.
With determination and patience, you'll soon be sporting those IMPRESSIVE 360 waves and turning heads wherever you go.
Tips For Maintaining 360 Waves
Brush Regularly
To achieve perfect 360 waves, you must commit to brushing your hair consistently. I recommend brushing your hair at least 2-3 times a day, focusing on all areas of your scalp.
This helps train your hair to lay down in a wave pattern. Developing a routine is crucial; brush your hair whenever you have free time.
Remember, the more you brush, the better your chances of achieving those SLEEK waves.
Use a Durag
Invest in a good quality durag, as it is essential for maintaining 360 waves. Wearing a durag, especially at night, will keep your hair compressed and help maintain the wave pattern.
Additionally, it prevents your hair from getting messed up while you sleep.
I've found that using a silk or satin durag is the most effective for preserving the progress I've made with my waves.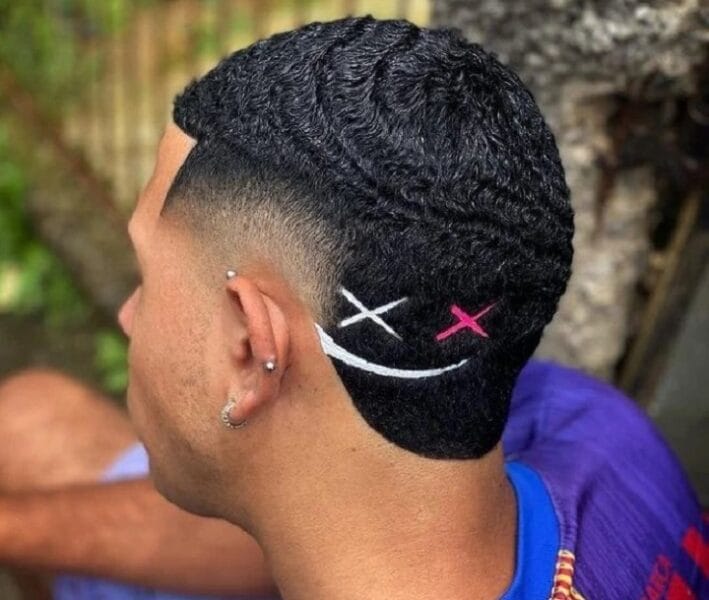 Apply Hair Moisturizer
Moisturizing your hair is crucial to keep it healthy and to enhance wave definition.
Look for a moisturizer specifically designed for waves or curly hair, as they tend to provide the right balance of moisture and hold.
I suggest using a lightweight product to avoid build-up or weighing down your hair.
CONSISTENTLY moisturizing will make a significant difference in the appearance and health of your waves.
Maintain a Consistent Haircut Schedule
Keeping a regular haircut schedule plays a vital role in achieving 360 waves.
Get a trim every 3-4 weeks, as this will maintain the ideal hair length for waves and prevent any hair damage.
Always inform your barber about your goal to get 360 waves, so they know the right haircut and techniques to use during your visits.
Experiment with Different Brushes
Different brushes have different effects on your hair, so it's essential to find the one that works best for your hair type and wave pattern.
You can start with a medium brush, and once your waves begin to form, switch to a soft brush for maintaining and refining your waves.
Remember, QUALITY matters, so invest in a durable brush that lasts longer and is gentle on your hair.
Choose Appropriate Hair Products
Selecting the right hair products can significantly impact your 360 waves journey.
Look for products specifically designed for waves or curly hair, as they will help enhance the wave pattern and keep your hair healthy.
Avoid using heavy or greasy products, as they can cause build-up and weigh down your hair.
Instead, opt for lightweight pomades, gels, or creams that provide a natural hold without the added weight.
Stay Hydrated
Staying hydrated is crucial for maintaining healthy hair and promoting wave growth.
Drinking plenty of water throughout the day will help your hair retain moisture, resulting in smoother and shinier waves.
I've noticed a significant improvement in my wave pattern and overall hair health since I started drinking more water. Don't underestimate the POWER of hydration!
Implement a Healthy Diet
A well-balanced diet plays a significant role in achieving and maintaining 360 waves.
Consuming nutrient-rich foods, such as fruits, vegetables, lean proteins, and whole grains, will provide your hair with the essential vitamins and minerals needed for healthy growth.
I've found that incorporating foods high in omega-3 fatty acids, like salmon and flaxseeds, has helped improve my hair's texture and wave pattern.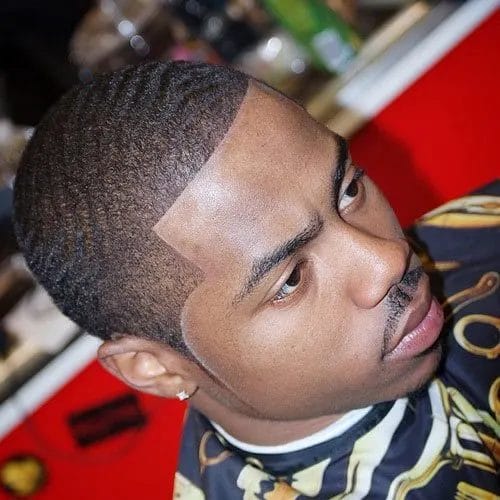 Be Patient with Progress
Developing 360 waves takes time and dedication. It's essential to stay patient and persistent throughout the process.
I've had my fair share of setbacks and challenges, but I've learned that consistency and determination are key to achieving those flawless waves.
Keep in mind that everyone's hair is different, so your progress might be slower or faster than others. Just stay COMMITTED.
Practice Proper Hair Care Routine
A well-rounded hair care routine is essential for achieving and maintaining 360 waves.
This includes regular washing, conditioning, and deep conditioning treatments to keep your hair clean, moisturized, and healthy.
Wash your hair 1-2 times per week, depending on your hair type and lifestyle.
Make sure to use a gentle shampoo and a moisturizing conditioner to avoid stripping your hair of its natural oils.
Additionally, incorporating a deep conditioning treatment every 1-2 weeks will provide extra nourishment, keeping your hair STRONG and resilient.
Conclusion
Learning how to get 360 waves requires dedication, consistency, and patience.
By following these tips and establishing a routine that works best for you, you'll be well on your way to achieving those mesmerizing waves.
Remember, the key to success is staying committed and taking care of your hair in all aspects.
So, embrace the journey, and soon enough, you'll be rocking those DAZZLING 360 waves with confidence.
FAQs
Can you wash 360 waves every day?
Washing your hair daily is not recommended when trying to achieve 360 waves.
Over-washing can strip your hair of its natural oils, leading to dryness and breakage. I personally recommend washing your hair 2 to 3 times a week, using a mild, sulfate-free shampoo.
Remember, keeping your hair and scalp clean is essential, but moderation is key in maintaining healthy hair and allowing your waves to form.
What type of hair is best for 360 waves?
While 360 waves can be achieved on various hair types, they are most prominent on curly, coily, or kinky hair.
These hair types have a natural curl pattern that makes it easier to train the hair into the desired wave pattern.
That being said, I've seen people with different hair types achieve great results with dedication and the right techniques.
How long does it take to get 360 waves?
The time it takes to achieve 360 waves varies depending on factors such as hair type, length, and consistency in your routine.
In my experience, most individuals can start to see results within 4 to 6 weeks if they are consistent in their efforts.
However, it can take up to 3 to 6 months to fully develop deep, defined waves. Patience and persistence are key in this journey.
What do you need for 360 waves?
To get 360 waves, there are a few essential tools and products that you'll need. First, invest in a good quality wave brush with natural bristles.
You'll also need a durag or wave cap to protect your waves while you sleep.
In addition, consider using a moisturizing hair cream or oil to maintain healthy hair and aid in the waving process.
Finally, you may want to use a pomade to help hold your waves in place, especially during the early stages of the process.
How do you get 360 waves naturally?
Achieving 360 waves naturally is possible with consistent brushing, proper hair care, and patience. Follow these simple steps:
Start with clean, damp hair.
Apply a moisturizing cream or oil to your hair, evenly distributing it.
Begin brushing your hair in the direction of your natural curl pattern. For example, brush the top of your head forward, the sides at a downward angle, and the back straight down.
Keep brushing for at least 20 to 30 minutes per session, and repeat this process multiple times throughout the day.
Wear a durag or wave cap to maintain your progress and protect your hair while you sleep.
Khamis Maiouf is a professional barber who graduated from Hinckley College in England with a degree in hairdressing. He has also won several barbering contests and successfully operated a barbershop for the last two decades. As a skilled hair stylist for 20 years, his goal is to teach others how to achieve a beautiful appearance through their hairstyles.