What Haircut Should I Get? Discover Your Perfect Style!
In the vast realm of personal style, your haircut plays a significant role in showcasing your personality and making a statement.
With countless hairstyles and trends to choose from, finding the PERFECT haircut can be a daunting task.
But fear not, for you've come to the right place! In this comprehensive guide, "What Haircut Should I Get?
Discover Your Perfect Style," I will help you navigate the world of haircuts and identify the ideal one for you.
Throughout this journey, I will discuss factors such as face shape, hair type, LIFESTYLE, and personal preferences that influence the most suitable haircut for you.
By understanding the interplay of these elements, you'll be able to make an informed decision that not only enhances your appearance but also complements your unique identity.
Factors to Consider When Choosing a Haircut
Face Shape
When thinking, "What Haircut Should I get?", the first thing to consider is your FACE SHAPE. A haircut should complement and enhance your natural features.
There are various face shapes, such as oval, round, square, heart, and diamond. Each shape has its own set of flattering hairstyles.
For instance, if you have an oval face, you can rock most haircuts, while a round face benefits from haircuts that add height and minimize volume on the sides.
Hair Type
Another crucial factor when deciding on a haircut is your HAIR TYPE. You'll want a haircut that works well with your hair's texture and thickness.
For example, if you have fine hair, opt for a haircut that adds volume and movement.
In contrast, if you have thick or curly hair, consider a haircut that reduces bulk and enhances your hair's natural shape.
Remember, a haircut that suits your hair type will make styling and maintenance easier.
Lifestyle
Your LIFESTYLE plays a significant role in determining what haircut you should get. Consider your daily routine, work environment, and hobbies.
If you have a busy schedule or engage in activities that require minimal fuss, choose a low-maintenance haircut.
On the other hand, if you have more time and enjoy experimenting with different styles, you can opt for a haircut that allows for versatility and creativity.
Maintenance Level
Last but not least, think about the MAINTENANCE LEVEL of your desired haircut.
Some haircuts require frequent visits to the salon for trims, touch-ups, or treatments, while others are more manageable with minimal upkeep.
Evaluate the time and effort you're willing to invest in maintaining your haircut. If you prefer a low-maintenance option, choose a haircut that doesn't require much styling or grows out gracefully.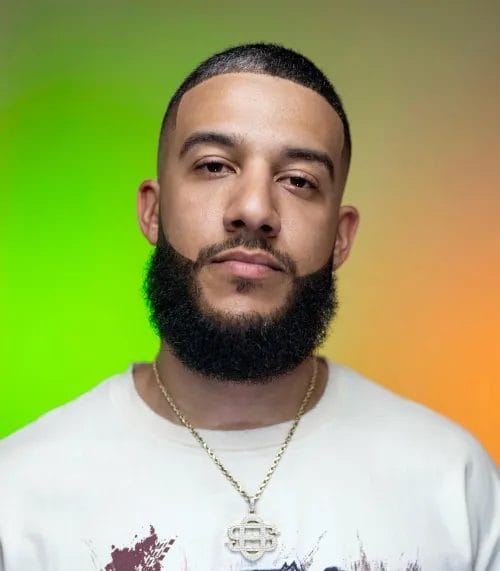 Popular Haircuts for Different Face Shapes
Finding the perfect haircut can be a challenge, but understanding your face shape is a crucial first step. "What Haircut Should I Get?" is a question we've all asked ourselves.
In this section, I will explore haircuts that complement various face shapes, making it easier for you to decide on a style that enhances your unique features.
Let's dive into the best haircuts for oval, round, square, heart, and long face shapes.
Remember, these are just guidelines, and the most important thing is to choose a style that makes you feel confident and beautiful.
Oval Face Shape
If you have an oval face shape, you're in luck! This versatile face shape can pull off almost any haircut.
The key is to avoid heavy, forward-facing bangs, which can make your face appear shorter. Instead, opt for side-swept bangs or long, layered styles.
A shoulder-length bob with soft layers adds BALANCE and dimension to your face, while long, beachy waves or a sleek ponytail create a stunning, elongated appearance.
Round Face Shape
For men with a round face shape, the goal is to create the illusion of length and minimize width.
Long, layered haircuts are ideal, as they add volume and movement while slimming the face. Avoid short, blunt cuts, which can emphasize the roundness of your face.
Instead, try an angled bob or side-parted styles that DRAW ATTENTION to your cheekbones and jawline.
Additionally, soft waves or straight hair help elongate the face and give a more structured appearance.
Square Face Shape
A square face shape is characterized by a strong jawline and broad forehead. To soften these features, choose haircuts with movement and layers.
Long, soft waves or bouncy curls can help to break up the angular lines of your face. A side-parted style or sweeping bangs can also add some asymmetry and make your face appear more oval.
AVOID cuts that are too short or straight, as they may emphasize the square shape of your face.
Heart Face Shape
With a heart face shape, your goal is to add balance by emphasizing your jawline and minimizing the width of your forehead.
Long layers that start at the chin or below are ideal, as they create fullness around the jaw. A side-swept fringe or curtain bangs can help disguise a wider forehead.
Stay away from styles that add volume at the crown, as they can make your face appear top-heavy.
Instead, focus on hairstyles that accentuate your delicate chin and ENHANCE your cheekbones.
Long Face Shape
Long face shape benefits from haircuts that add width and minimize length. Shoulder-length bobs with soft layers or textured lobs can create a flattering, fuller appearance.
Bangs are your friend, as they help shorten the face visually. Wavy or curly styles can also add width and make your face appear more proportionate.
Avoid long, straight styles, as they can make your face appear even longer.
Experiment with different textures and lengths to find a style that COMPLEMENTS your face shape beautifully.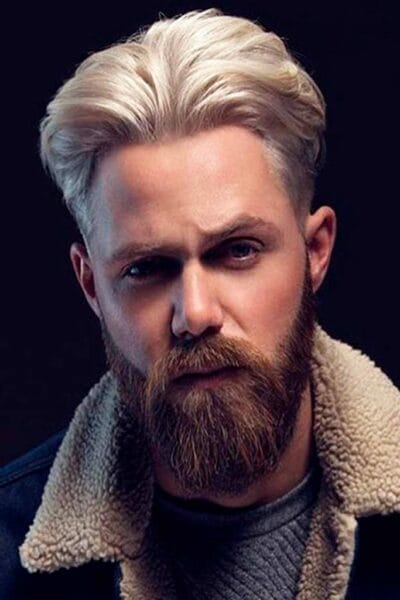 10 Trendy Haircuts to Consider For Men
Undercut Fade: The Fresh Choice
When you're wondering, "What haircut should I get?", an undercut fade should definitely be on your list.
This modern haircut is highly versatile, with the fade starting at the temple and gradually blending into the shorter hair on the sides and back.
Top part can be styled in various ways, like a pompadour or slicked back. I love how this haircut can be tailored to suit different face shapes and hair textures.
Pompadour: The Classic Revamp
Pompadour is a TIMELESS haircut that has managed to remain in style for decades. It features longer hair on top, which is usually swept upwards and away from the face.
Its sides can be tapered or faded to add a modern touch. I find this haircut perfect for men looking to make a BOLD statement, as it exudes confidence and sophistication.
Crew Cut: The Low-Maintenance Option
If you're after a haircut that requires minimal effort, the crew cut is an excellent choice. It's characterized by short, TAPERED hair on the sides and back, while the top is slightly longer.
It is not only practical, but it also accentuates the face and gives a clean, POLISHED look. I appreciate how it's suitable for various occasions, from casual to formal events.
Quiff: The Stylish Staple
Quiff is a popular hairstyle for men, blending elements of the pompadour, flat top, and sometimes even the mohawk.
It involves longer hair on the top, which is styled upwards and back, creating a voluminous appearance. The sides can be short or faded, depending on your preference.
I enjoy experimenting with the quiff, as it can be adapted to create a UNIQUE and personalized look.
Slicked Back: The Timeless Elegance
Slicked back hair is a classic choice for men who want to exude sophistication and elegance.
This hairstyle involves combing the hair back with a pomade or gel to create a sleek appearance.
It pairs well with various types of fades or undercuts on the sides. I believe this haircut can instantly elevate your overall look and works well in both casual and professional settings.
Faux Hawk: The Edgy Alternative
Faux hawk is a less dramatic version of the iconic mohawk. It features shorter hair on the sides, with longer hair on top styled upwards, creating a subtle ridge.
It is perfect for men who want to express their individuality and make a STATEMENT without going overboard. I find the faux hawk to be a fun and versatile option for various hair types.
Side Part: The Versatile Classic
A side part is a timeless and versatile hairstyle that can suit different face shapes and hair textures.
It involves creating a neat parting on one side and combing the hair in opposite directions. This haircut can be paired with a fade, undercut, or tapered sides for a modern twist.
I appreciate the side part's simplicity and the way it can effortlessly transform your appearance.
Buzz Cut: The Bold Simplicity
If you're looking for an easy-to-maintain and bold haircut, the buzz cut might be the answer.
This hairstyle involves shaving the hair uniformly close to the scalp, resulting in a no-fuss and clean appearance.
I admire the buzz cut's practicality, especially during hot summer months or for gentlemen with an active lifestyle.
French Crop: The European Flair
French crop is a stylish haircut that features a fringe or a short, blunt bangs. The sides can be faded or tapered to add contrast.
This hairstyle works well for men with various hair types, including straight, wavy, or curly. I find the French Crop to be a chic option that adds a touch of European flair to your overall look.
High and Tight: The Military-Inspired Cut
High and tight is a military-inspired haircut known for its neat and clean appearance.
It features very short hair on the sides and back, with a slightly longer length on the top. This haircut is perfect for gentlemen seeking a low-maintenance, yet sharp and professional look.
I respect the high and tight for its STRONG visual impact and the way it exudes confidence and discipline.
Conclusion
Choosing the perfect HAIRCUT involves considering factors such as face shape, hair type, lifestyle, and personal style preferences.
Consult a professional hairstylist for expert advice and explore various haircuts through online resources or magazines to find inspiration.
Remember that confidence plays a significant role in pulling off any hairstyle, so be open to experimentation and trust your instincts.
Ultimately, the right haircut can enhance your NATURAL beauty and boost self-esteem.
FAQs
How do you ask for a men's haircut from a barber?
When it comes to asking for a men's haircut from a barber, communication is key. Start by clearly describing the haircut you want, or better yet, bring a reference photo.
Also, mention specifics like the length, texture, and any other details you think are important.
For instance, you might say, "I would like a classic fade on the sides and a couple of inches off the top, with some texture added."
Don't hesitate to ask your barber for their opinion or suggestions, as they are professionals with experience in knowing what haircut suits their clients best.
How do I know my face shape?
To determine your face shape, start by measuring the widths of your forehead, cheekbones, and jawline, and the length of your face from the hairline to the chin.
Generally, there are six main face shapes: oval, round, square, heart, diamond, and oblong.
Comparing your measurements to these shapes can help you determine which one you have.
Knowing your face shape can be crucial in deciding what haircut would best compliment your features.
How do I choose my hairstyle?
Choosing the right hairstyle involves considering several factors, including your face shape, hair type, lifestyle, and personal preferences.
Firstly, identify your face shape, as mentioned earlier, and then look for hairstyles that suit it.
Consider your hair type, whether it's curly, wavy, straight, or thin, as some hairstyles work better with certain hair types.
Also, think about your lifestyle and how much time you're willing to spend on styling your hair.
Lastly, choose a hairstyle that reflects your personality and style preferences, ensuring you feel confident and comfortable.
What is the best haircut for guys?
The best haircut for guys can vary depending on individual factors such as face shape, hair type, and personal preferences.
However, some popular haircuts that are generally flattering include the classic crew cut, the side part, the pompadour, and the undercut.
These styles can be adapted to suit most face shapes and hair types, making them versatile options for many men.
Ultimately, it's essential to choose a haircut that makes you feel confident and reflects your personal style.
What is the most popular haircut?
The most popular haircuts can change with trends and seasons, but some timeless classics continue to be popular choices.
For example, the pompadour, a voluminous hairstyle with a swept-back top and short sides, is a favorite for many.
Undercut, which features short or buzzed sides and a longer top, also remains a popular option.
Other trendy haircuts include the textured crop, the side part, and the fade.
When deciding on a haircut, consider what works best for your hair type, face shape, and personal style, rather than just following trends.
References:
This is a non-exhaustive list of hairstyles, excluding facial hairstyles. source
With so many great hairstyles out there to choose from, sometimes it can feel hard to pick just one. source
Khamis Maiouf is a professional barber who graduated from Hinckley College in England with a degree in hairdressing. He has also won several barbering contests and successfully operated a barbershop for the last two decades. As a skilled hair stylist for 20 years, his goal is to teach others how to achieve a beautiful appearance through their hairstyles.