In major parts of Africa, so many people are currently moving towards the dreadlock hairstyle, where the younger generations tap into their ancient roots to bring back their heritage.
This phenomenon is the same globally; you can find celebrities and movie characters adorning this unique hairstyle. Although not popular, the beard dread is steadily building momentum across the world, with movie characters such as Ragnar Lothbrok and Jack Sparrow being chief ambassadors. On our website, you can find various blog posts to guide you in your quest to select the best beard style that will suit you perfectly.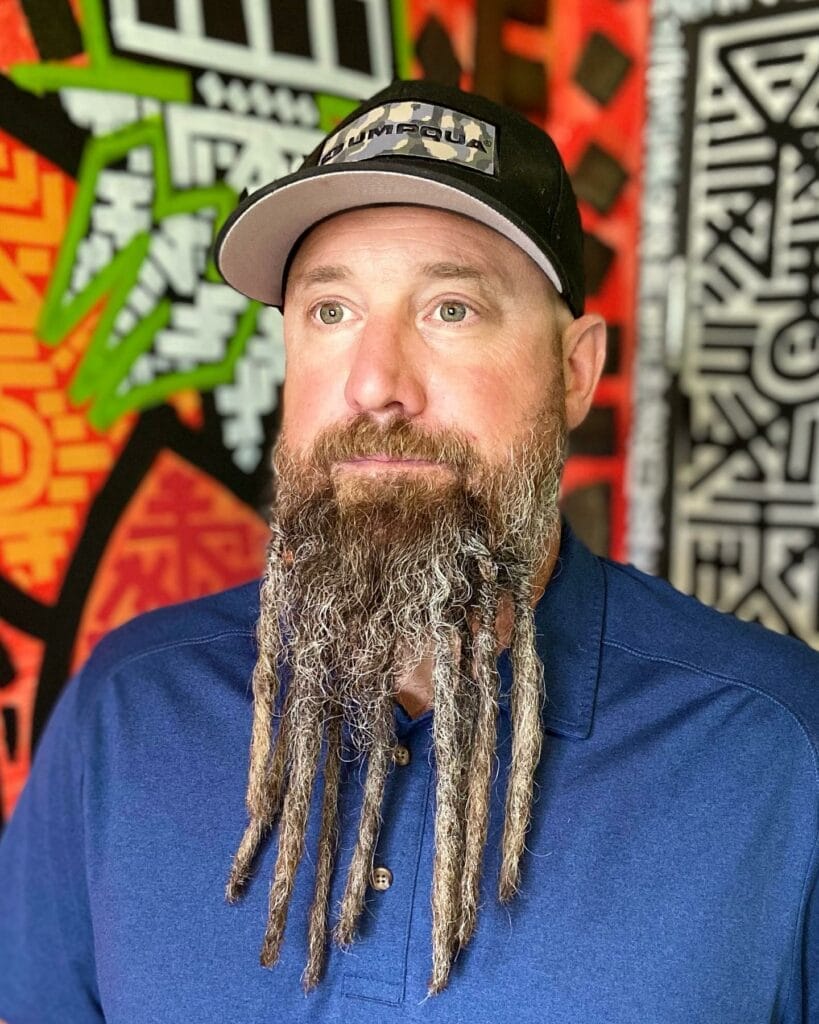 I have covered several topics on beards to give you the best suit for your personality; and, this article further broadens the scope from which you can select. I have previously written Kratos, Thor, and Lumberjack. Right now, we'll be focusing on the hairstyle of the Viking and Pirate warlord. King Ragnar Lothbrok and Captain Jack Sparrow were two unique movie characters who championed the widespread popularity of the beard dread.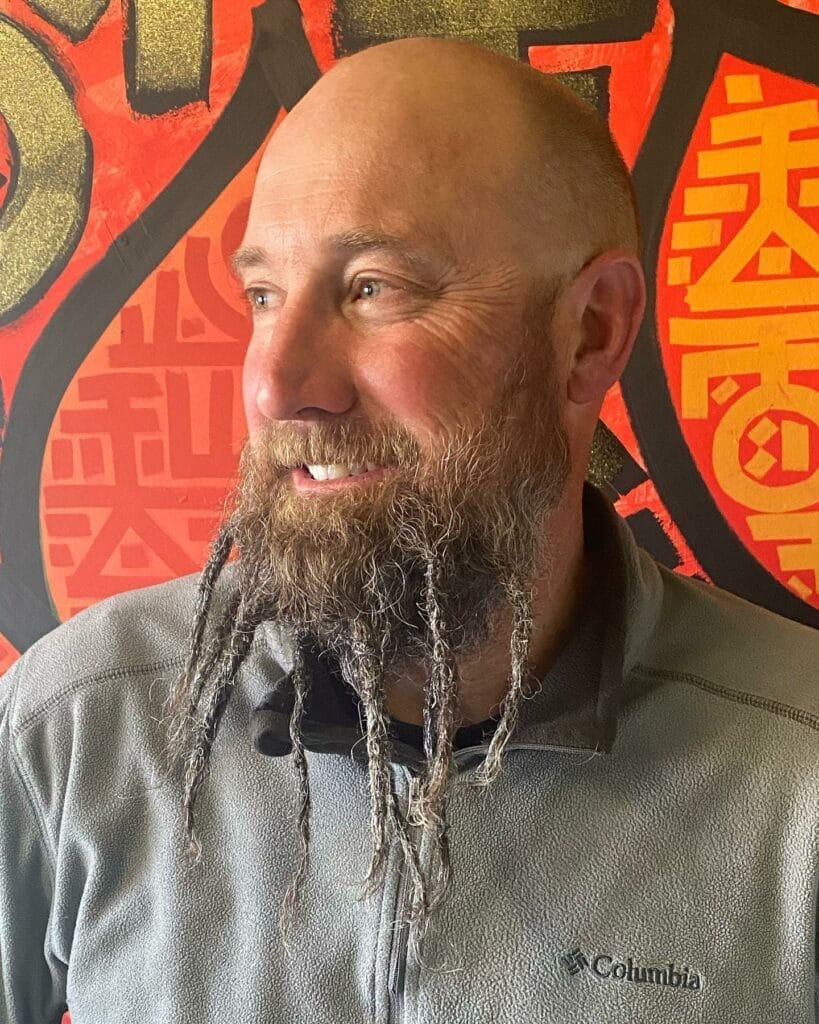 This beard style resonates with their personality, with both characters being adventurous and daring, ready to take on a new voyage to discover new land and treasures as the case may be. But, in all, the dread beard is meant for people with bold and daring personae. On this note, I will delve deeper into this article and get an in-depth understanding of dread beards.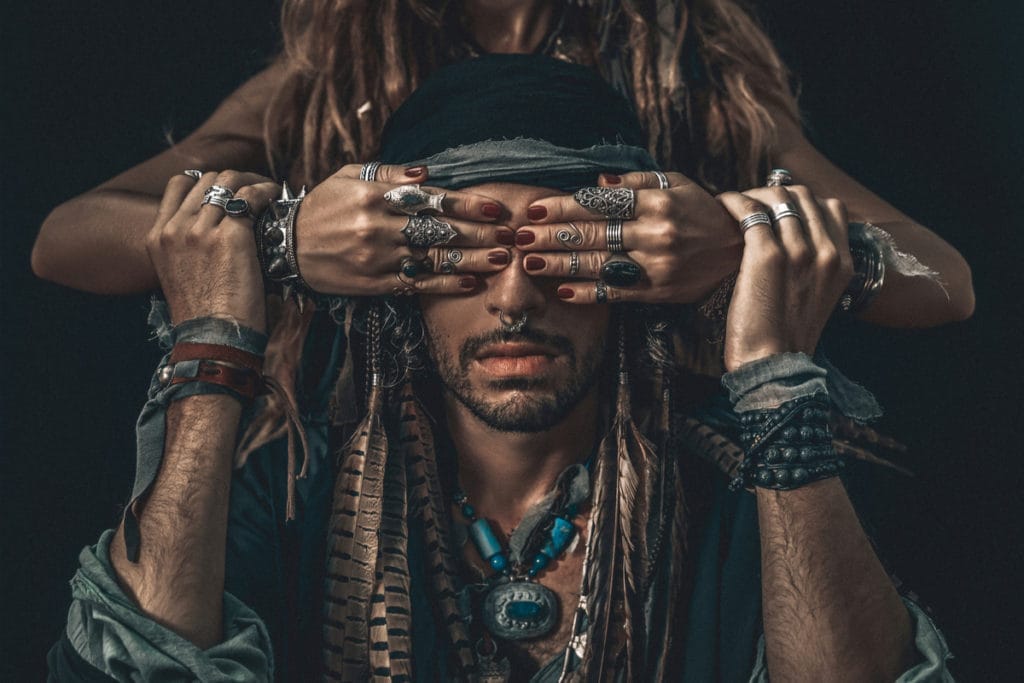 What is Beard Dread all about?
Beard dread is a simple act of locking your beard to give it a dread look; sometimes, it can be twisted or braided. It is you reinventing the dread hairstyle on your beard, different from every other full beard family.
What is a Full Beard?
Full Beards are styles that ignore the use of stylish patterns on beards.
Another example of a full beard is the pointed Beard style.
Why is Beard Dread Unique?
The uniqueness of beard dread ties to dreadlocks itself, which boasts of rich historical backgrounds, spirituality, politics, and fashion. Some argue that dreads originated from Jamaica through the Rastafarians, while others say it was from the Greeks.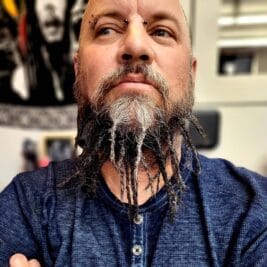 The truth is that dread does not have a definite origin amidst all of this history because it can occur naturally. Aside from the fact that people can artificially twist their hair to create dreads, as you will learn in this article, some people are born with dreadlocks. It is this phenomenon that creates the spiritual arguments for dreadlock, and thus its uniqueness.
Can I Grow Beard Dread by Myself?
Growing beard dreads by yourself is possible, but it depends on your determination to get it done. Often, people tend to give up because of the constant attention involved in locking your dread. But, if you persist, you will surely get your beard dread at the comfort of your home.
Simple Steps on How to Grow Beard Dread at Home
Step 1: Wash Your Beard Thoroughly
• Washing your beard makes it easy for the dreading process to occur and eases the partitioning of your beard. Hence, washing should be the first thing you do, though it is not compulsory, but preferable.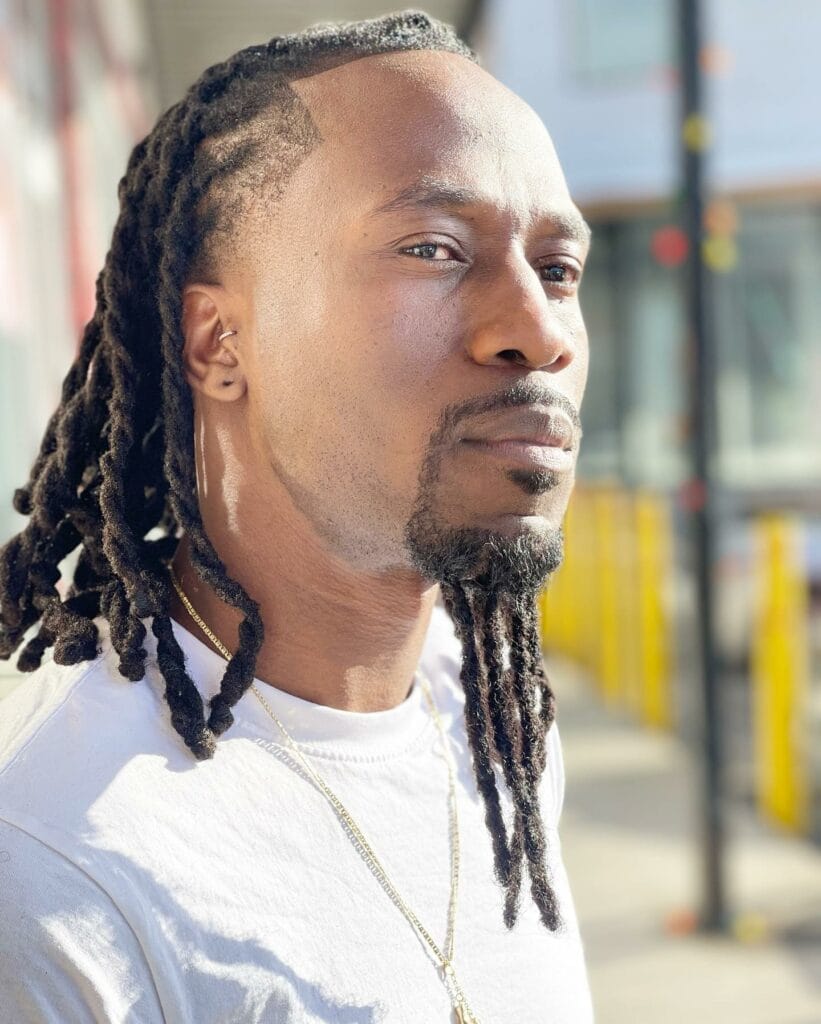 • After washing your beard, please wait for it to dry properly, then move to the next step.
Step 2: Partition Your Beard into Sections
• Before kickstarting this step, you must first decide how many strands of dreads you want to have, between 2-6, depending on your preference.
• After you have decided, then you can comb your beard to make it easier to section.
• Place a mirror in front of you so you can see your face.
• Then, use your hand to separate your beards according to the number you want. You can make them thin or thick, depending on the size of your beard.
Step 3: Locking Your Beard
There are two ways to lock your beard; you can either braid it or twist it from the root.
• How to twist your dread beard?
You can twist your dread beard by holding it tightly and twisting it until it begins to fold up. Then, move from that strand and twist the next till you are done with all the sections.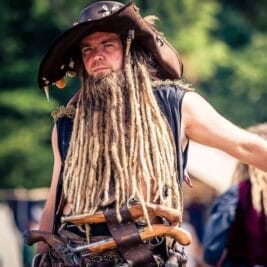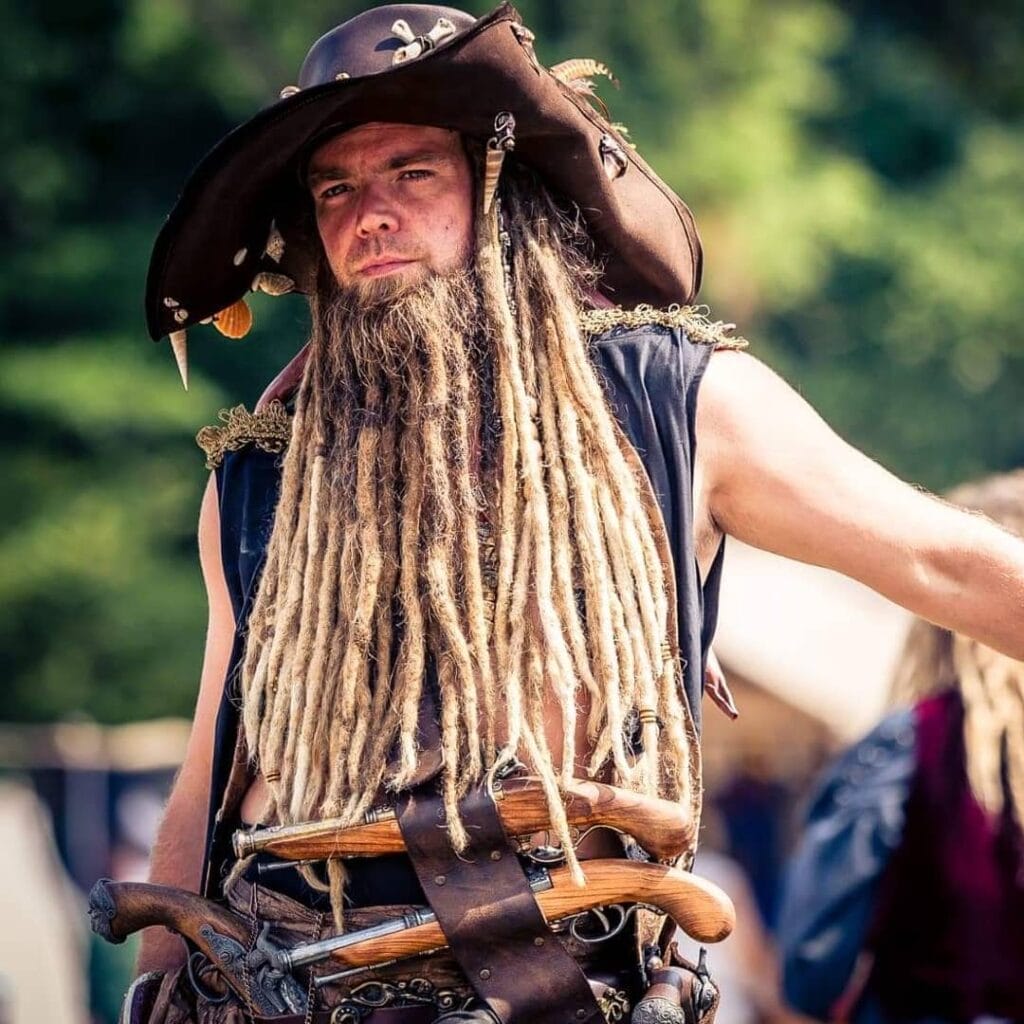 • How to braid your dread beard?
If you do not know to braid, kindly seek the expertise of a professional. But, if you can braid, then correctly braid each sectioned strand neatly.
Step 4: Rat Your Hair
• After locking the dread, the next step is ratting, which involves using a comb to tighten the locked dread.
• You are required to use a comb with fine-tooth to caress a strand from the tip toward your face. Repeat this process for each strand.
• Ratting helps the dread to lock properly and reduces the length of the strands.
Step 5: Application of Hard wax or Gel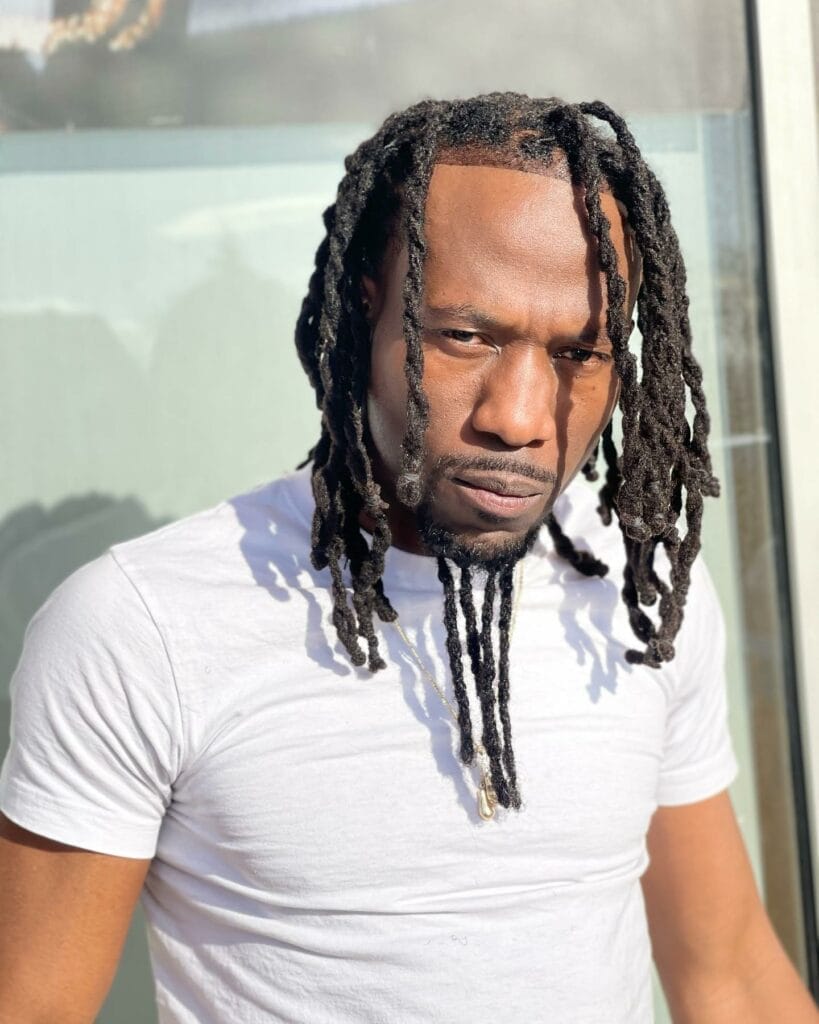 • At this final stage, you can either use gel or wax, depending on your preference. Some people recommend wax, while others recommend gel.
• In the gel vs. wax debate for dreading hair, the gel is always preferable. That is because it is not too heavy on your hair, it makes the dread lock better and easier to wash off.
• After choosing which to apply, then scoop the wax or gel and rub it gently on your ratted hair.
• While applying the wax or gel, roll and twist the hair tightly.
How to Maintain a Beard Dread?
As earlier recommended, this process is not a one-time process. To get your desired result, you have to continue week in and week out. Always twist and roll your beards while often applying the wax or gel. These are ways to maintain your beard dreads;
• Proper Cleaning and Drying
It would help if you washed your beard dread with water to prevent dandruff and itchiness. After washing, ensure they are properly wiped dry; you can use a hairdryer to avoid any form of infection.
• Moisturize it
Always moisturize your beards for your skin to remain moist and prevent dryness and flaky skin.
• Tighten Your Beard Dread
You should religiously tighten your locks, and after which you should rat it and apply wax or gel to it.
The 5 Sexiest Styles to Grow at Home
1. Jack Sparrow Beard Dreadlock
The first type of beard dread I will consider is the Captain Jack Sparrow beard. Johnny Depp played the role of Jack Sparrow to perfection to the extent that so many ladies found him attractive, not just to Johnny himself, but the character Jack Sparrow. Aside from his funny nature and carefree, adventurous attitude, his look was the killer many will confess.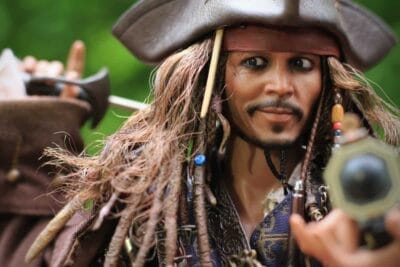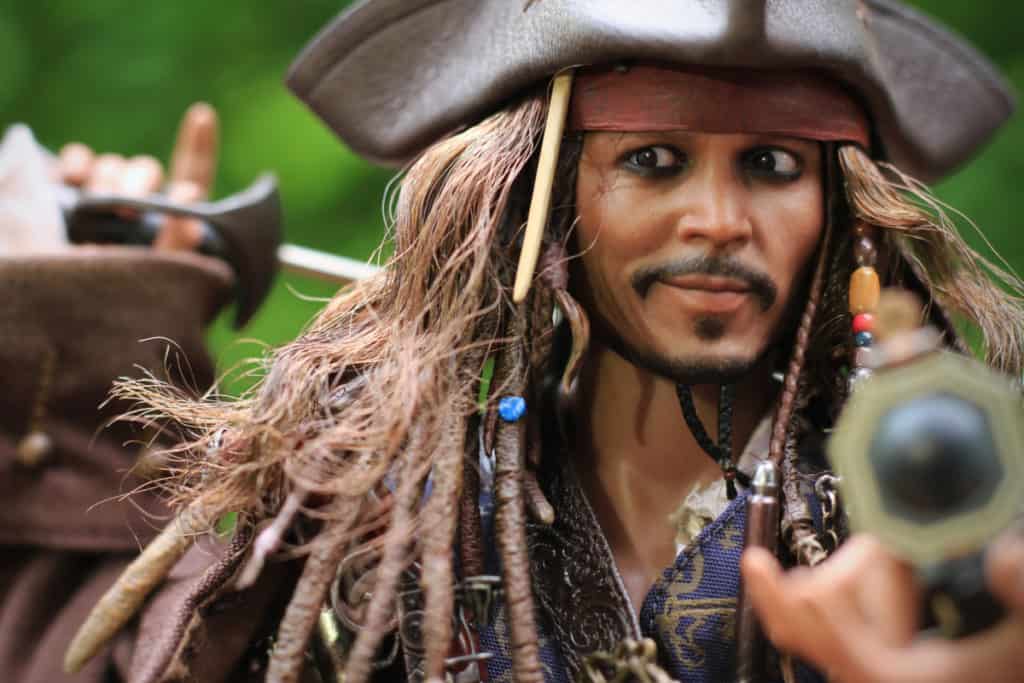 And the perfect fit for his look was the two twisted strands of beard and his trademark hat. The Jack Sparrow beard is patterned after the look of Johnny Depp in Pirates of the Caribbean.
2. Braided or Vikings Beard
Ragnar Lothbrok in Vikings made this look popular, and also Loki, his friend. Similar to Jack Sparrow, the Vikings made braided beard popular. It is believed to be trademarked by the Viking warlords conquering the seas in ancient history.
3. Long Dread Beard
The long dread bread depicts masculinity because of its length and size. But it is very tedious to attain because it requires constant waxing.
4. Goatee Beard Dread
The goatee beard dread is far easier to maintain when compared to long beard dread. It is a perfect fit for black-skinned men because it adds a special characterization to the face.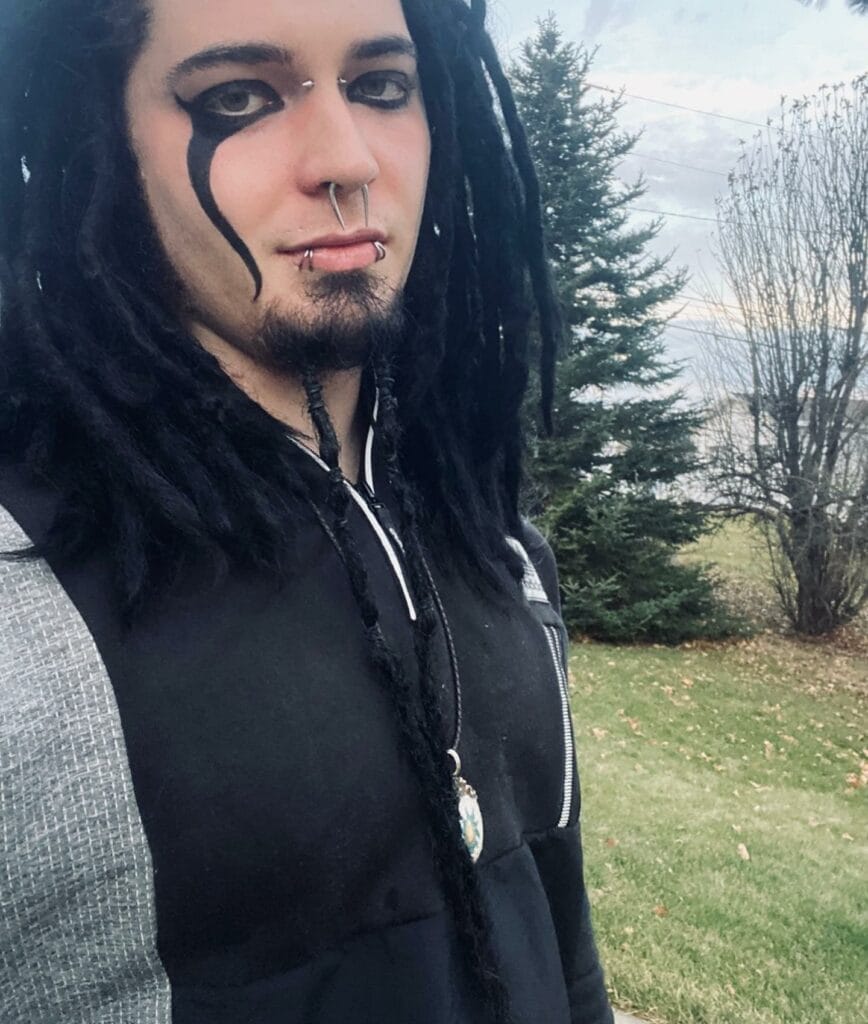 5. Short Beard Dreadlocks
The short beard dreadlocks give you a sleek look and make you look stylish.
Conclusion
From this article, you can see that it's pretty easy to dread your beard at the comfort of your home. All you need to do is follow the 5 simple steps highlighted above.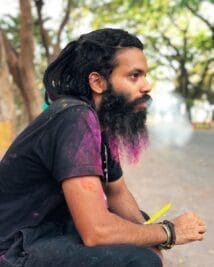 It is very important that you commit yourself to follow through with the maintenance process and not give up even when it becomes tedious and difficult. Lastly, the 5 sexy styles are a perfect fit depending on your facial structure. It would help if you considered this before selecting a style for yourself. You can also check out the pointed beard style or the Ducktail beard styles, which can also gorgeously bring out your masculine beauty.