10 Best Southside Fade Haircut (Be The Most Attractive)
A good haircut smells like happiness. It gives people more confidence by making them look younger and feel younger. Even though this isn't discussed much, a good haircut should also bring out the best in a person's face.
It's meant to make their face look flatter, tightening their jawline and making their cheekbones stand out more.
This article will show you everything you need to know about the Southside fade and give you a lot of ideas, tutorials, and tips and tricks to make it work for you as your next hairstyle.
What is a Southside Fade Haircut?
Most of us know what a southside fade haircut is and that it comes in three main styles: high, medium, and low. In spite of its worldwide popularity and popularity among fashionistas due to its versatility and superb looks, the fade haircut has never been stale.
The high fade can be done in a lot of different ways. In the southside fade haircut, all of the hair on the head is shaved to the temples with a high, defined skin fade.
In short, it's a haircut with a 3 mm fade in the frontal area and along the hairline and a fade that doesn't connect on the sides and back.
Shape-ups give the hairline a tight, well-defined look, while blends change the frontal area. Every other part is cut down to the skin to make the frontal area stand out and look more defined.
People have called this high fade haircut style "Southside Fade" ever since it first appeared in the southside of Houston.
So began the triumphant phase of a cool look that is still cool today. Its popularity will never end because it can be used in many different ways.
The southside fade haircut works for both people with thick or curly hair and those with hair on the more delicate side. This look is also suitable for people going through the first stages of hair loss, which can be hard on the mind and body.
What kind of hair does the southside fade work for?
This haircut can be done by anyone and everyone, especially since most hair has to be cut off. Also, since the haircut design is straightforward and minimalistic, you don't have to have thick hair to get
it. With the right tools and the help of trustworthy hairdressers, southside fade haircut can change many people's lives.
How to get the "Southside Fade" look?
Even though the style is very adaptable and works well with any hair type, it might be hard to get the look.
Since the process uses multiple hair clippers, you should always go to a reliable hairdresser who knows how to cut hair and stay away from those who haven't had enough practice yet.
Go to a well-known salon and have a specialist do it for the best results. You might have to spend a little more money to do this, but it will be worth it.
Here are the top 10 Southside Fade hairstyles that will blow your mind.
Men's southside fade haircut is great, but they are hard to get. If you want the perfect fade, you'll need to learn how to use the shaving machine and keep your hand steady.
We think you should make an appointment at your favorite salon and have a professional do this hairstyle. The southside fade haircuts put all the attention on the top of your head, where your hair gets thicker and more visible. You'll love how your head feels.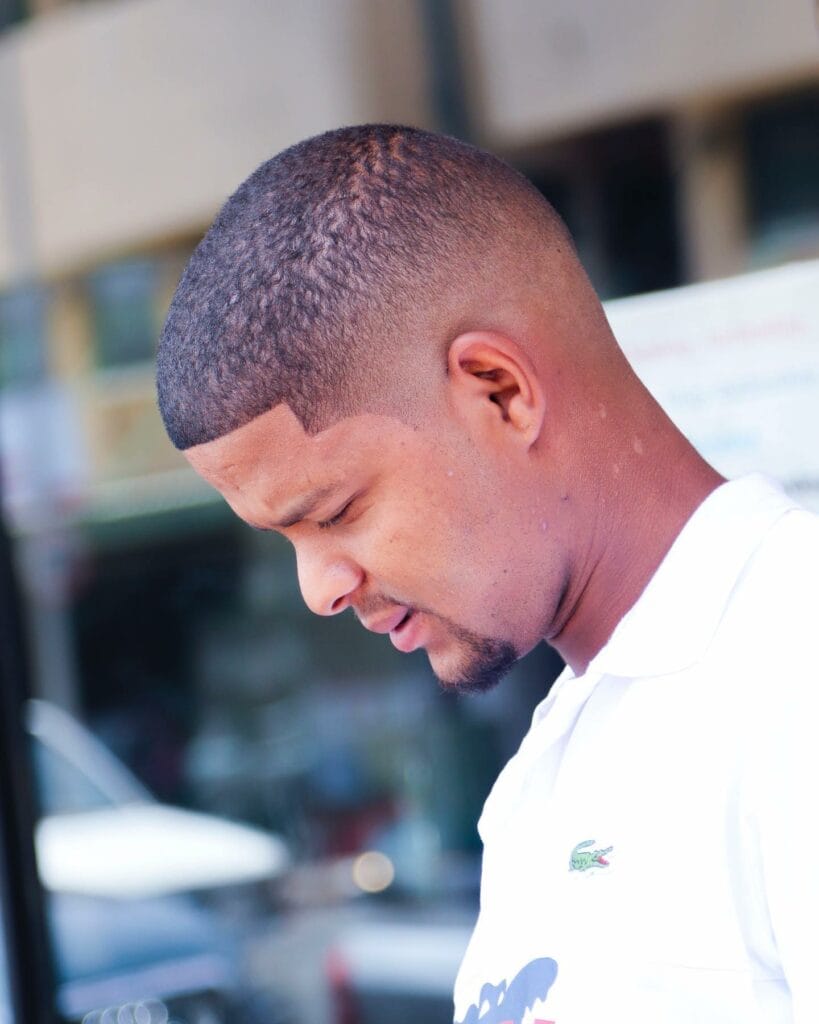 1. Southside fade with part
An extremely stylish southside fade can be achieved in one of two ways. A razor tool can be used to create the frame line on your forehead and the diagonal line on your scalp after the hard fading is complete.
2. Bearded men's Southside fade
This beautiful southside faded trim is a perfect hairstyle for men wearing glasses and men who like to keep their beards long. It's the best way to get people to look at your chin.
3. Southside fade + braided top
You can always add braids to a southern fade if you want to take this hairstyle to a whole new level. Keep the hair on top of your head longer to braid it into a beautiful pattern.
4. Fade with waves
If your hair is curly or wavy, you can work this into your southside fade hairstyle beautifully. You can do this by keeping the hair on top of your head longer, so the waves stand out.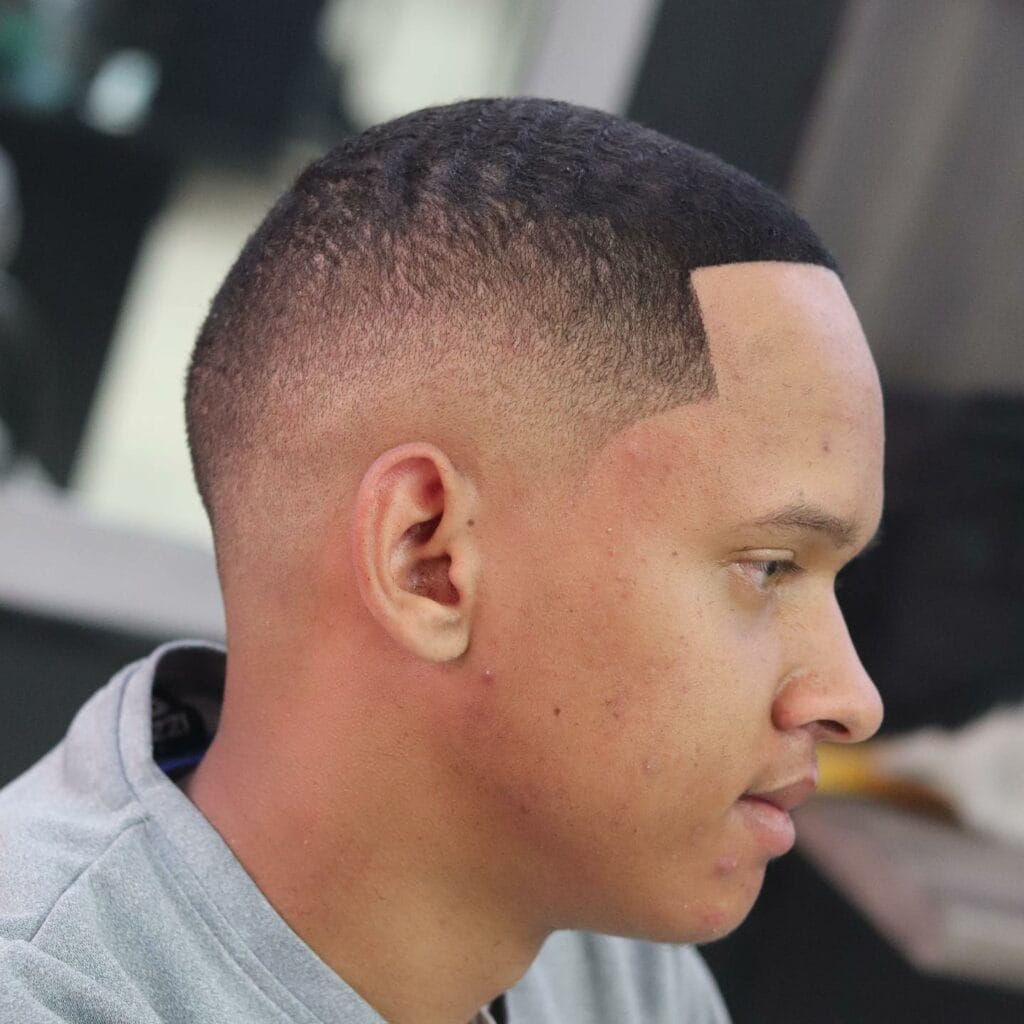 5. Southside fade with design
Southside fade haircut is only for people who are good at fading their hair. Make a design that stands out by giving the hair a thick outline. Cut the rest of the hair to make the whole thing stand out.
6. Southside bald fade
This beautiful bald fade haircut gives your hair a great frame, and it's a great choice if your hair keeps falling out. Use a razor to give your hair a nice trim and shape your forehead.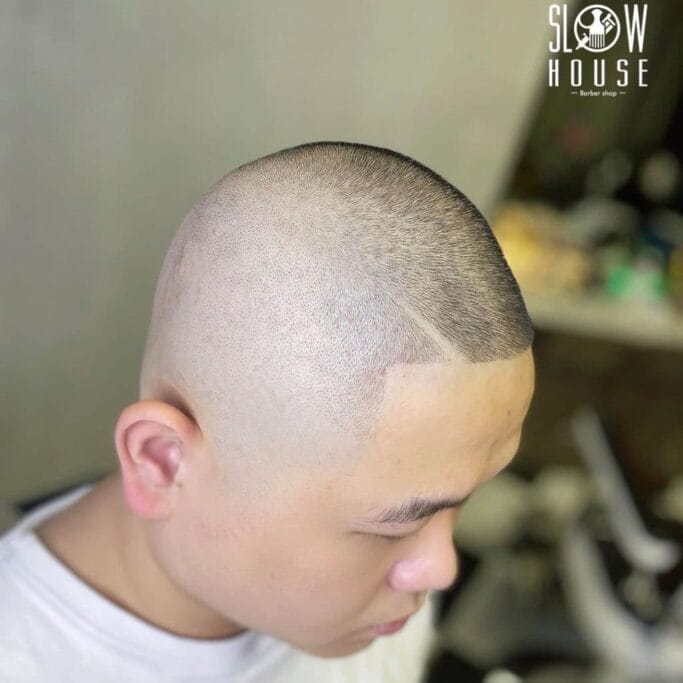 7. Southside fade for black men
Give a growth with a southside fading haircut that draws attention to your chin and away from your beard.
Start your haircut with a bald spot and cut your hair high around your forehead. It is an excellent haircut for black men who want their hair to be concise.
8. Southside Asian fade
A hairstyle like this isn't just suitable for men from Houston, Texas, where it was first seen. It's also great for Asian men who want a short, easy-to-style haircut to look neat.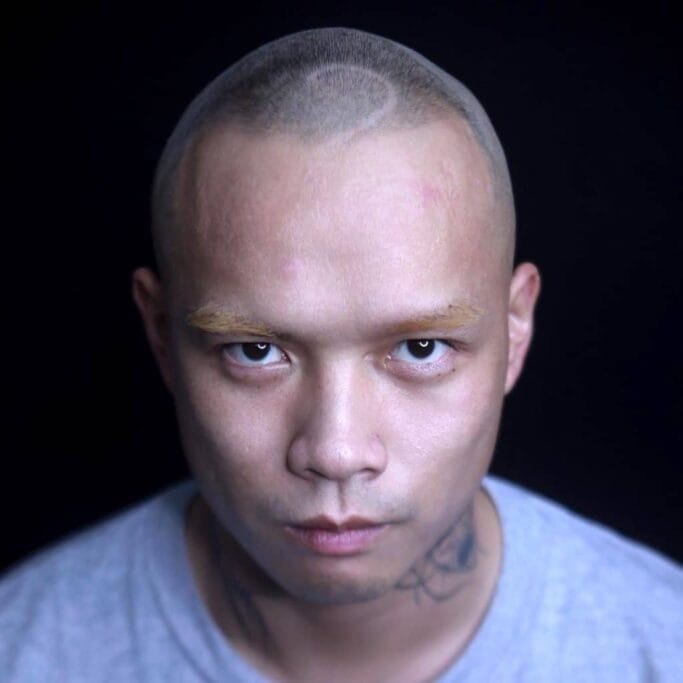 9. White guy with southside fade
White men with tattoos look great with the southside fade southside fade haircut .
If you don't want to hide up such works of art with your hair but yet want to display some hair, this gorgeous southside fading haircut is the perfect option.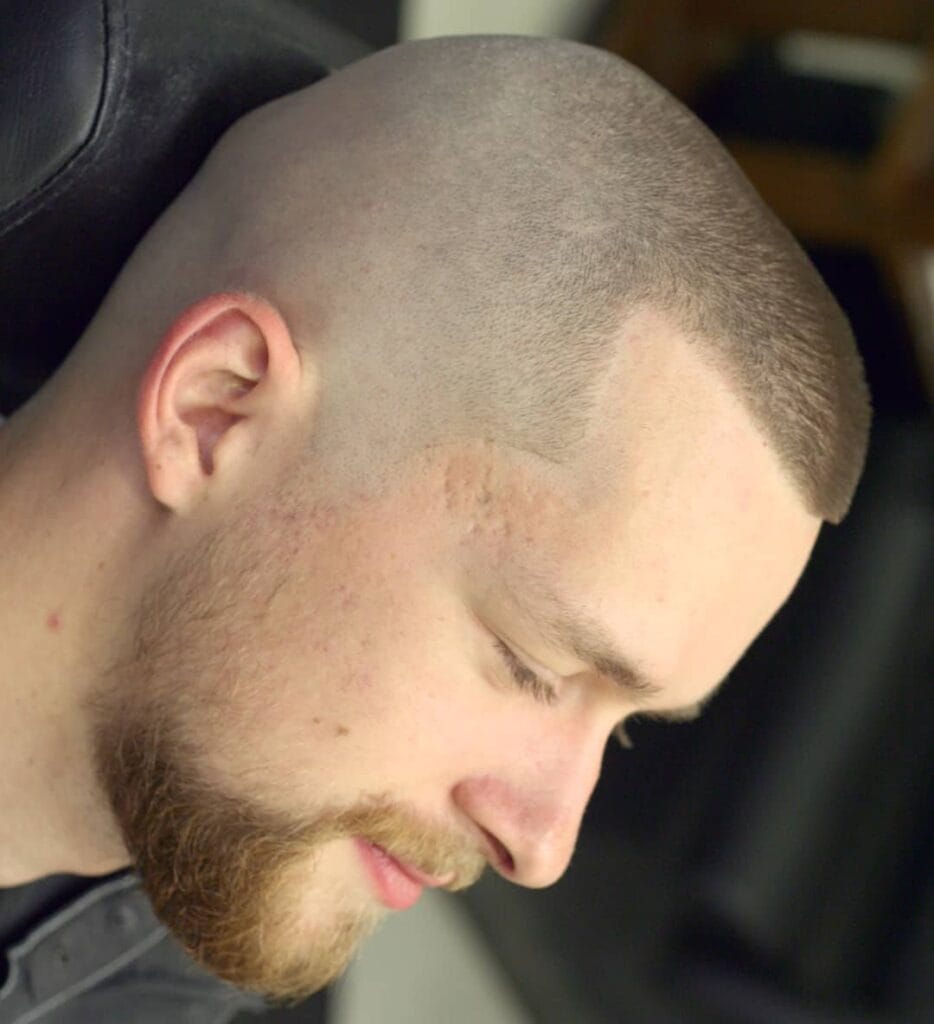 10. Long top southside fade
Choose a unique haircut that will make everyone notice your beautiful, tight Afro ringlets. Make a southside fade and leave the top of your hair long. If you mess up your hair, you're ready to shine!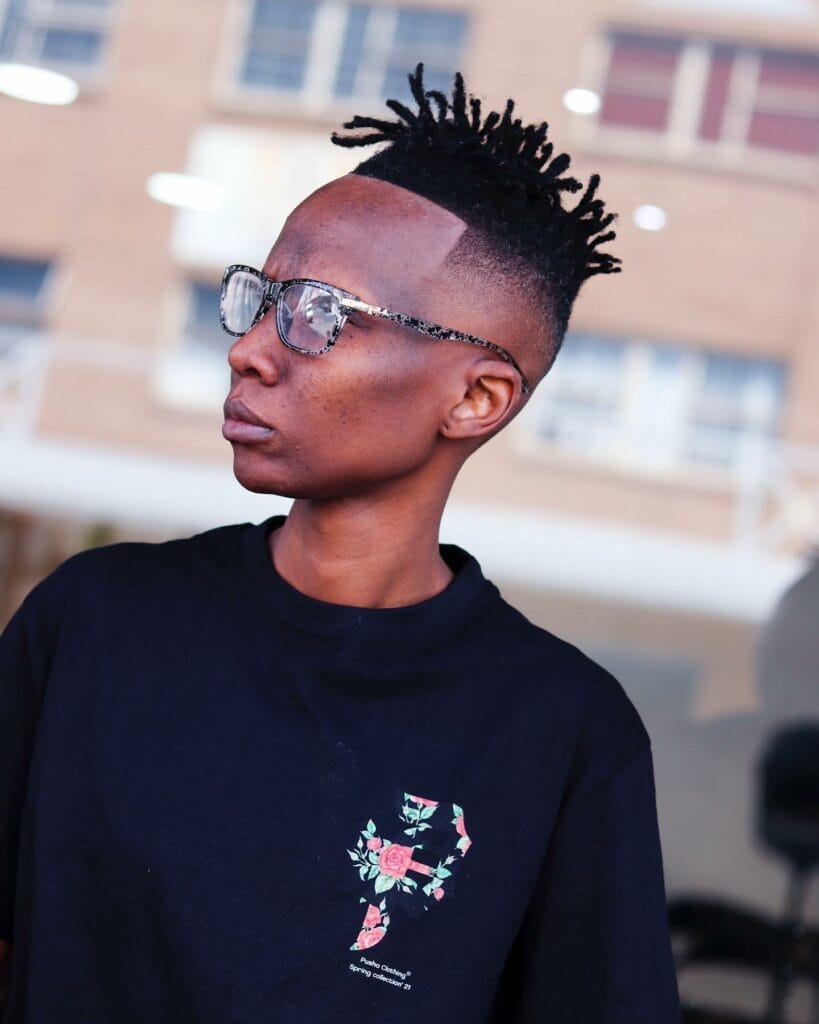 How to Take Care of a Southside Fade?
What happens right after the haircut is very important. It should include things that will make the hair look better and keep the scalp safe, mainly to avoid awkward situations that can't be helped.
There are a lot of tips and tricks that can help you keep the Southside fade for longer. Here are the best and easiest ways to improve your southside fade haircut.
Prioritize Your Scalp
Taking care of the scalp is very important to get the best results. Even though the southside fade doesn't have a lot of hair to take care of, it's essential to make sure that new hair grows healthy.
At least twice a week, you should shampoo and condition your hair to promote the growth of healthier hair strands and prevent minor problems like scalp acne and flaky scalp.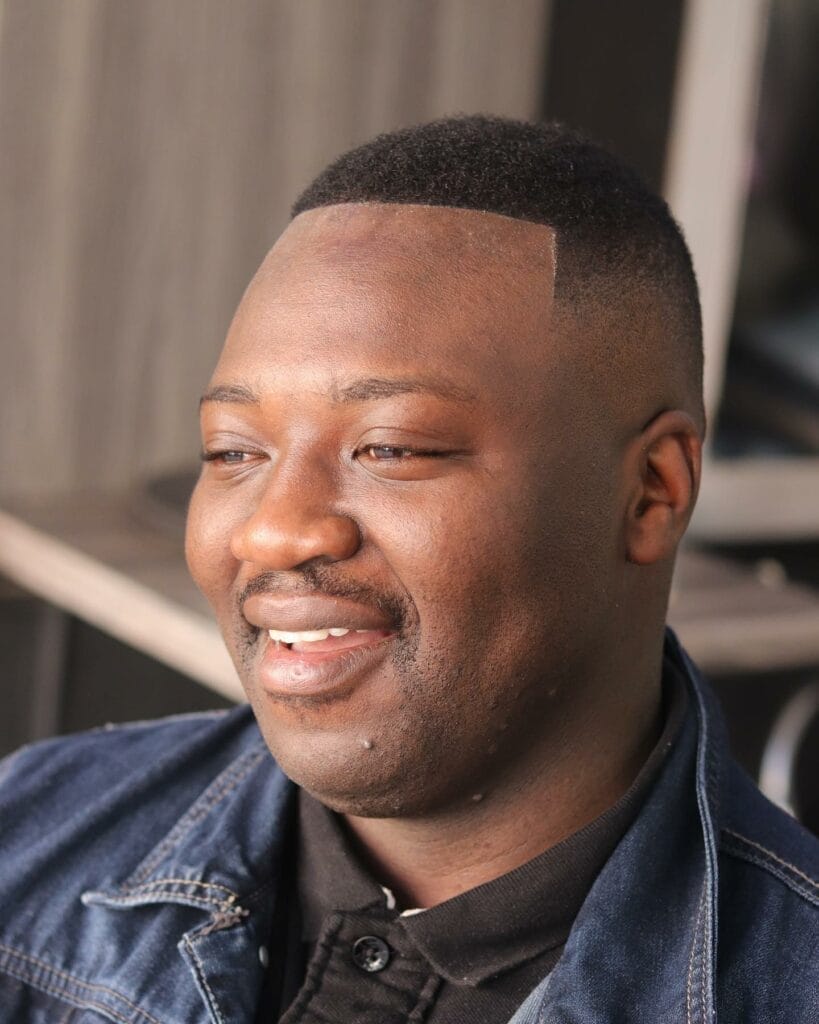 Moisturization is Key
When you don't take care of your scalp, it gets worse and ages faster, just like the rest of your body. This could lead to a flaky scalp, irritation, acne on the scalp, and even hair loss in some cases.
To stop that from happening, the scalp needs to be moisturized every so often, especially if you live in a country with bad weather.
Many kinds of lotions for the scalp can nourish it and keep it from getting dry. It will come in handy if you want to start over with your hair.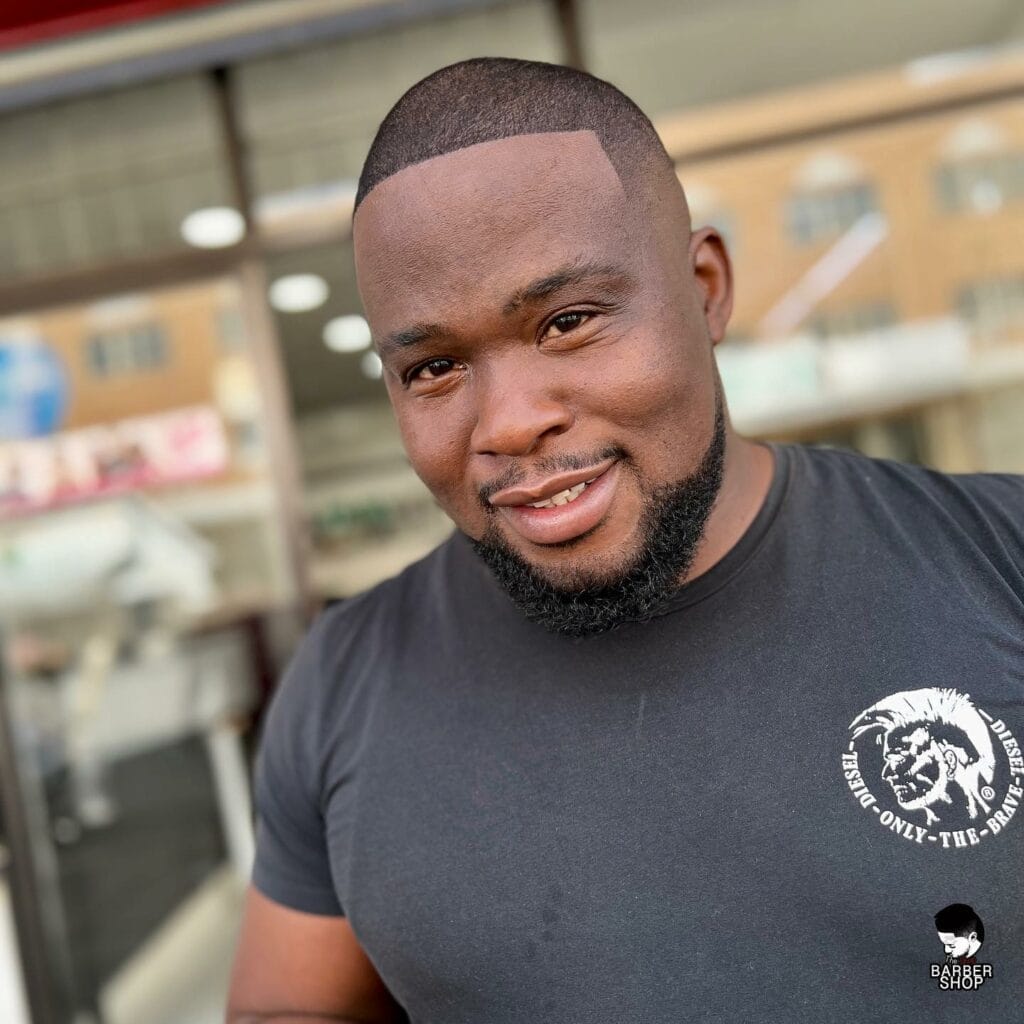 Invest in hair supplements
We live in a world where cities never sleep, so we often need to be able to change our plans instead of sticking to them. Some people need to make time for their hair and prioritize it.
On the other hand, some people's schedules are so tight that they can't fit in extra activities.
As a shortcut, you can buy supplements and hair medicines with vitamins and nutrients to help your hair grow faster.
Instead of beard trimmers, use hair clippers.
Since it will need to be trimmed often to stay in good shape, it might get too expensive.
Just because of this, we'd like to suggest that you buy a hair clipper made of suitable materials.
If you do this, you can work through the awkward parts of your hairstyle at home and save time and money.
Remember to buy hair clippers instead of beard trimmers because the materials they are made of are different.
One is made for facial hair and manscaping, and the other is used to control and trim the thick hairs that grow on our scalps.
Conclusion
Overall, southside fade haircut is pretty standard in Houston. However, it is one of the many hairstyles with essential benefits that only a few people know about, so it is criminally underrated. We're sure that the Southside fade should get more attention, not just in one country but everywhere. It has many features that can help people become their best selves. Whether your hair is as thick as thieves or as thin as a rail, the southside fade haircut will never fail to impress.
References
An epic hair cut where the bottom and sides of the head are buzzed with a low guard, and higher guards are employed higher up on the head to produce the effect of a "fade". source
A fade or Jersey is a hairstyle. source
Khamis Maiouf is a professional barber who graduated from Hinckley College in England with a degree in hairdressing. He has also won several barbering contests and successfully operated a barbershop for the last two decades. As a skilled hair stylist for 20 years, his goal is to teach others how to achieve a beautiful appearance through their hairstyles.