Why is a Haircut Important in School?
Recently, cases challenging the constitutionality of dress codes in schools have been rising.
But courts have favored rules that ensure the safety of children in schools. This supports the premise that a conducive learning environment promotes character development and academic excellence.
A New York Police Department study revealed a massive reduction in crime after the introduction of dress codes in schools.
These merits, among several others, show that dress code is a good thing after all.
This article delves into some of the crucial benefits of having a standard hair code in schools.
1. Build a Sense of Belonging
Imagine a school where each student wears different hairstyles as they wish. It's more of a marketplace.
Isn't it?
A similar hairstyle code allows students to build a sense of belonging.
It's a symbol of identity where every student feels comfortable. United in purpose, students interact well with each knowing they are all equal. This forms one large community bound together by a common goal.
2. Haircut In School Reduces Bullying
Some hairstyles allow students to make fun of others. At worst, bullying sets in, leading to the suffering of the student on the receiving end.
Bad. Don't you think so?
This will NOT be the case if students wear identical hairstyles.
3. Improve Study Habits
School dress code improves the discipline of children.
This, in return, leads to unprecedented academic gains. Misbehaviors are minimal when schools adhere to strict rules about the dress code. This gives the students enough time to focus on their studies.
4. Haircuts Increase Student Safety
Hair codes in schools aim to protect students from potential harm by peers or strangers.
For instance, most schools have adopted short hair and ponytail for long hair as their hair code. A fellow student would not pull a student with short hair. Plus, long hair might be blown to the face while playing.
This will distract a student causing potential danger due to poor visibility.
Students have standard haircuts. Similar hairstyles are beneficial, especially when they go out for trips.
In case of any emergency, they can be identified and rescued.
5. Fairer Dress Codes
The main goal of school dress codes is to bring all students to level ground. Allowing students to wear hairstyles of choice will result in a chaotic environment.
The dress code makes it easier to deal with issues touching on modesty.
It also gives teachers enough time to focus on teaching instead of monitoring if students have gone against the rules.
6. Get Rid of Peer Pressure[haircut in school]
Although peer pressure can be good, it's destructive among school children on many occasions.
Where there is no dress code, students can be overwhelmed by the influence of their peers. Many kids would want to be like their peers, irrespective of the costs involved.
This would result in an unconducive learning environment. The attention will shift from learning to haircut competitions.
7. Prepares Students for the Outside World
One day, students will come out to the harsh and unforgiving world regardless of the time it'll take.
The hair code helps students to prepare for job applications, interviews, and work.
The dress-with-modesty rule while in school still applies in the outside world.
So, students who go through strict haircut codes will have smooth sailing out there. For instance, schools do not allow unkempt hair. In the same way, one cannot walk into the interview room with messy and unkempt hair.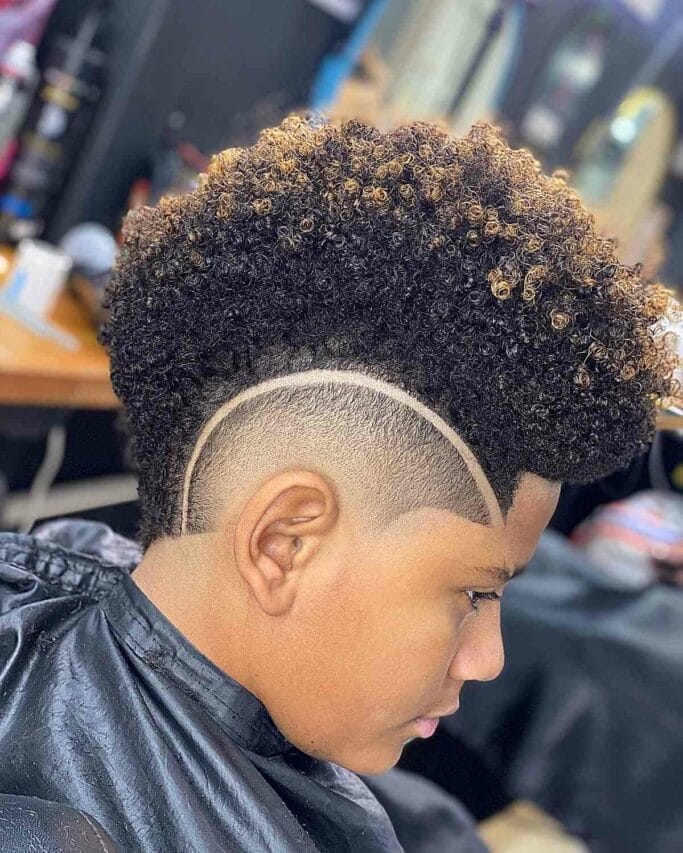 8. Student and Parent-Friendly Mornings
Mornings can be chaotic, especially if there are no morning routines. Streamline your daily routine to make it easier for you and the children.
A strict hair code for schoolchildren makes rubbing shoulders a thing of the past. This is because children understand how they should dress for school. This makes it easier for a parent to prepare them.
Avoiding confrontations leads to friendly mornings.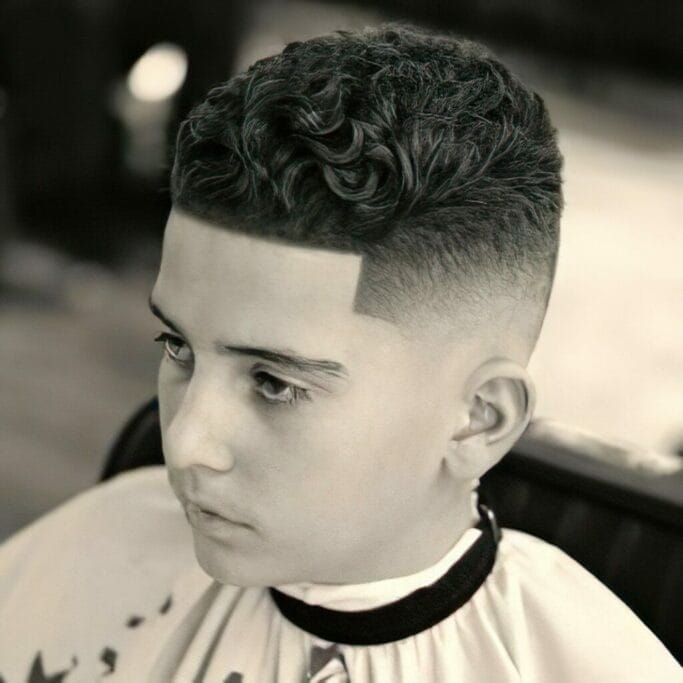 9. Haircut in School Encourages Professionalism
Teaching kids good behaviors from early years helps them to become responsible leaders in the future. Putting on a uniform haircut is one of the ways to teach students this vital aspect.
A consistent haircut helps students to develop a professional attitude. Simple haircuts prepare students for the future.
The dress code offers them a taste of working in a professional environment. This leads to the realignment of their minds toward education. As such, they can focus more on their studies.
10. Reduce Distractions
A uniform hair code minimizes distractions in learning institutions. One way to achieve this is to allow all students to dress and shave in a given style.
Imagine a student seated at the front desk with a current and trendy hairstyle. It's distractive. Having a similar haircut alleviates such distractions.
11. Focus on Character
Strict haircuts help students to build their character.
They understand the need to follow a specific set of rules given by institutions. This prepares them for future life in the corporate world.
Simple but decent haircuts teach students the importance of simplicity in their lives.
12. Easier Economics for Parents
The hairstyles recommended by schools are usually affordable. Hair codes prevent students from demanding to shave or plait like their peers. This saves the parents from unnecessary expenditures.
Different haircuts have different lifespans.
A haircut code for the children allows the parent to manage their finances well. They know at what interval they take the children to the stylist, which helps them plan.
Plus, maintaining these hairstyles is NOT very costly.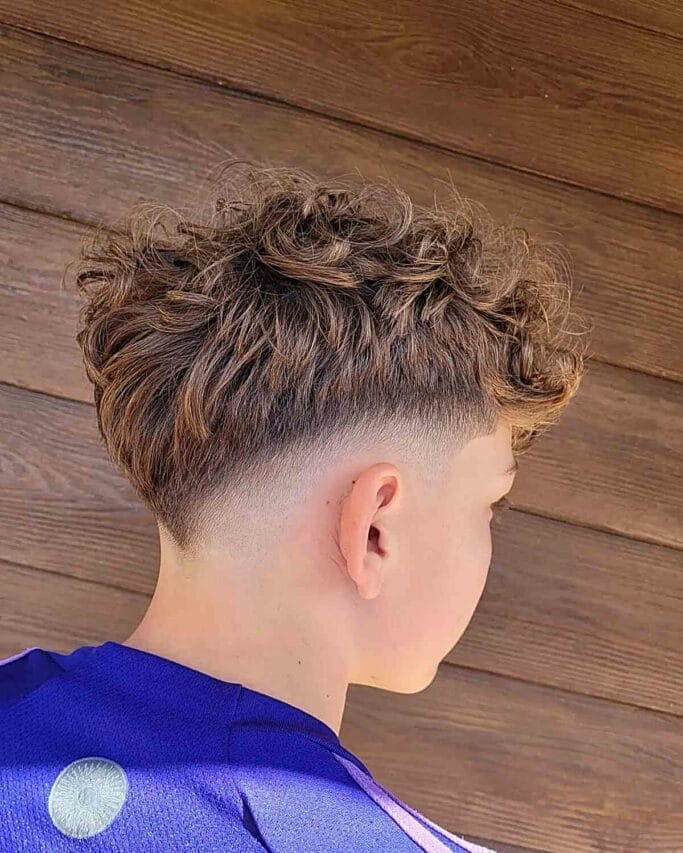 Conclusion
The school is a learning environment that must be free of any distractions. While it helps to allow children to express their inner personality with their hair, a uniform dress code is far more beneficial.
The haircut code in schools reduces peer pressure among students. It also helps them to focus on their education.
Plus, a strict hair code allows students to develop professionalism early in life. This prepares them for greater roles in the future.
FAQ
Why must we have a proper haircut in school?
A proper haircut in school is often required to maintain a sense of discipline and uniformity among students. Schools also advocate this to prevent distractions and ensure that students present themselves in a clean, neat, and professional manner, reflecting the seriousness of the learning environment.
Why do you have a haircut policy at your school?
A haircut policy in schools is typically in place to promote equality, professionalism, and focus on academics rather than appearance. Some schools believe that such policies help to limit distractions and reduce peer pressure associated with personal grooming and styles. Moreover, it aids in instilling discipline and respect for rules in students from an early age.
Do you think schools should mandate specific haircuts to students?
This is subjective and largely depends on the school's culture, values, and regulations. Some educators argue that specific haircuts promote uniformity and reduce distractions, while others believe in students' individuality and expression. It's important to strike a balance between maintaining discipline and allowing students to express their individuality.
Why does school discipline mean short hair?
The association of short hair with school discipline is more of a traditional perspective than a universal rule. It comes from a time when short hair was associated with cleanliness, simplicity, and conformity. It's a way to maintain uniformity and avoid distractions that might arise from different hair styles. However, it's worth noting that ideas of discipline and appearance are changing and vary widely between different cultures and societies.
Does my school have the right to cut my hair?
In general, schools do not have the right to physically alter a student's appearance, including cutting their hair, without explicit consent from the student or their parents/guardians. Policies vary widely from school to school and region to region, but it's generally accepted that such an action without consent is inappropriate. If a school has issues with a student's haircut, it's more common for them to request the student or their parents to address it. It's always advised to check your specific school's policy or talk to a school official if you're unsure.
Khamis Maiouf is a professional barber who graduated from Hinckley College in England with a degree in hairdressing. He has also won several barbering contests and successfully operated a barbershop for the last two decades. As a skilled hair stylist for 20 years, his goal is to teach others how to achieve a beautiful appearance through their hairstyles.