27 Top Skater Haircuts: Ride in Style with These Trendy Looks
Skater haircuts have always been synonymous with a cool, laid-back vibe that effortlessly adds style to any look.
As a skateboarder and a style enthusiast, I've come across numerous skater-inspired haircuts that not only look great but also make a statement.
In this blog post, I will explore some of the top skater haircuts that can help you ride in style.
Hottest Skater Haircuts
Long Skate Hairstyle
When it comes to skater haircuts, the long skate hairstyle is a classic choice. This look typically involves luscious locks that flow freely, giving off an effortlessly cool vibe.
I remember rocking this style in my early skating days, and it always made me feel more connected to the skate culture.
Youthful Skateboarder Hair
Another popular option among skaters' haircuts is the youthful skateboarder hair. This style often features a messy, tousled appearance that exudes a carefree and rebellious attitude.
I've seen many young skaters embrace this look, and it never fails to convey their passion for the sport.
Undercut Mid-Length Hair
For gentlemen seeking a more modern twist on skaters haircuts, the undercut mid-length hair offers a bold, stylish option.
This haircut features a clean, short undercut on the sides, while the top remains longer and can be styled in various ways. I've always admired the versatility of this look, as it allows skaters to express their individuality.
Punk Skater Haircut
Punk Skater haircut embodies a sense of rebelliousness and freedom, commonly associated with skateboarding culture.
This edgy style often features long, shaggy layers, brightly colored highlights, or even a distinctive undercut.
Personally, I've always admired men who dare to rock such a bold look, as it radiates confidence and individuality.
One essential element of this hairdo is its low-maintenance nature, which allows skaters to focus on perfecting their tricks while their hair effortlessly makes a statement.
Bald Head with Beard
Embracing a bald head while sporting a beard can create a striking and masculine appearance.
This powerful combo often accentuates one's facial features, while the beard adds texture and depth.
I recall a close friend of mine who chose to shave his head and grow a beard, and the transformation was nothing short of remarkable.
Skater-Influenced Style
A skater-influenced style is a hairstyle that takes inspiration from the skating world while maintaining a unique flair.
It could include a variety of cuts, such as beachcomber locks, dreadlocks, or laid-back skater hair. I've seen skaters rock these styles with confidence, embracing their love for the sport through their hair.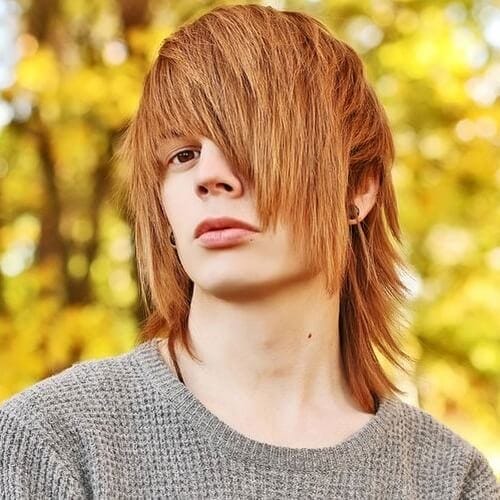 Blue-Tinted Young Skater Cuts
Incorporating color into skaters haircuts can add an extra touch of personality.
Blue-tinted young skater cuts, for example, offer a vibrant pop of color that captures attention. Been a fan of this adventurous look, as it showcases a skater's daring and creative spirit.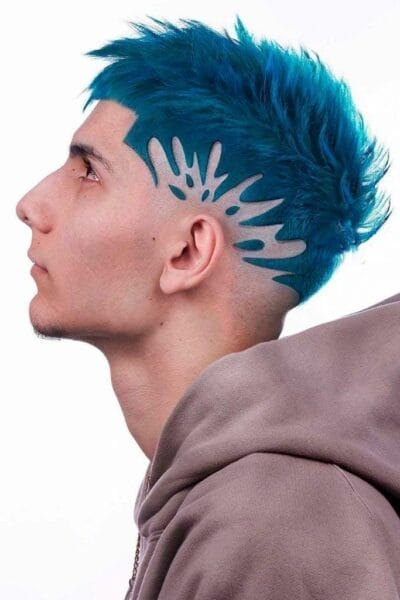 80s and 90s Skate Hairstyles
Both 80s and 90s skate hairstyles hold a nostalgic charm for many skaters. The 80s brought us the iconic mullet, while the 90s introduced us to the grungy, disheveled aesthetic.
I can't help but feel a sense of nostalgia when I see skaters rocking these vintage-inspired styles.
Layered Haircut
A layered haircut is another versatile option among skaters.
With its MULTIDIMENSIONAL appearance, this style adds depth and movement to the hair, making it ideal for skaters who want a low-maintenance yet stylish look.
It is always appreciated because of how this haircut can adapt to various hair types and lengths.
Wavy Skater Hair
Wavy skater hair is a hairstyle that exudes a RELAXED, beachy vibe. This look is perfect for skaters who want to channel a laid-back, surf-inspired style.
Personally, I love the effortless charm of wavy skater hair, as it embodies the spirit of freedom often associated with skating.
Center-Part Hair
The center-part hair is a simple yet effective option for skaters haircuts. This style features a PRECISE part down the middle, resulting in a symmetrical and balanced appearance.
Men have always been drawn to the clean lines and simplicity of this haircut, which offers a polished look while still maintaining a skater edge.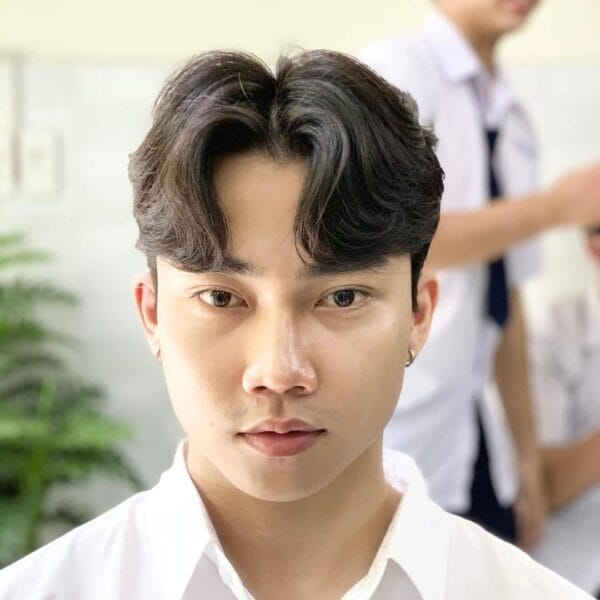 Short Skater Haircuts
For skaters who prefer a low-maintenance and practical haircut, a short skater haircut is an excellent choice.
This style often involves a buzz cut or a crew cut, providing a NEAT, streamlined look.
It is perfect for men who want to focus on their skating performance without worrying about their hair getting in the way.
Fundamental Training Cut
Opting for a fundamental training cut is an excellent choice for men who are new to skating or want a no-fuss hairstyle.
This haircut typically features a short, tidy style that requires minimal maintenance, allowing skaters to focus on perfecting their skills.
Recalling, I started my skating journey with this haircut, as it was both practical and easy to manage.
Mohawk and Mullet Combo
Bold and daring skaters might be drawn to the mohawk and mullet combo. This haircut combines two ICONIC styles into one unforgettable look.
Skaters are always sporting this unique style with confidence, making a statement on the skatepark while showcasing their individuality.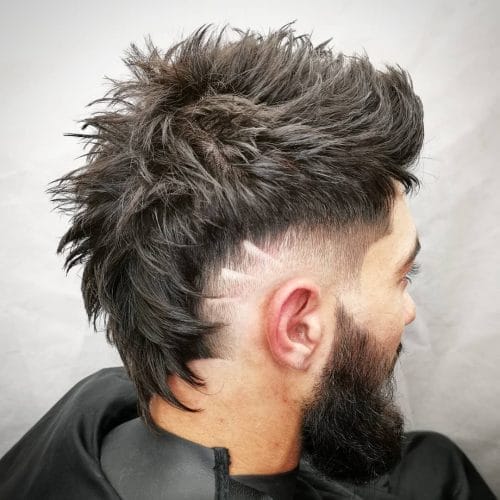 Long Fringed Skate Cut
A long fringed skate cut is perfect for men who want to add a touch of EDGY sophistication to their skaters haircuts.
This hairstyle features long, sweeping fringe that can be styled in various ways, adding a sense of versatility and flair.
Gentlemen have always been intrigued by the stylish appeal of this haircut, and it remains a popular choice among skaters.
Quiff Hairstyle
Embracing a quiff hairstyle is another way to incorporate a classic, timeless look into skaters haircuts.
With its VOLUMINOUS, swept-back appearance, the quiff adds a touch of elegance and sophistication to any skater's style. Many people are fans of this haircut, as it offers a polished yet edgy aesthetic that suits skaters of all ages.
Angled Edge
Incorporating an angled edge into a skater cut can add a unique and modern twist. This look often features ASYMMETRICAL lines and sharp angles, creating a striking and bold appearance.
I've always been fascinated by the artistic element of this hairstyle, as it allows skaters to express their creativity and stand out from the crowd.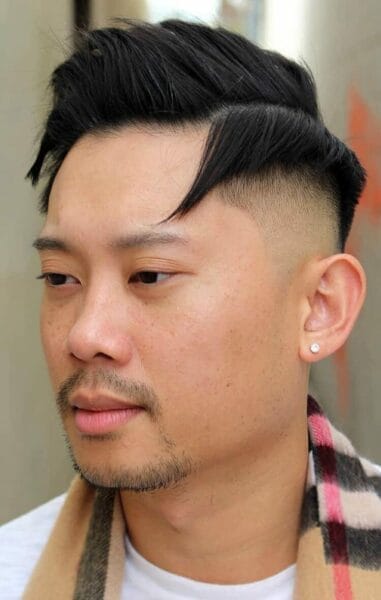 Skater Cut with Facial Hair
For skaters looking to make a statement, a skater cut with facial hair is an excellent choice.
This style can range from a subtle stubble to a FULL-ON beard, adding an extra layer of personality and individuality to a skater's look.
This combination often exudes a sense of maturity and confidence that is both intriguing and appealing.
Thick and Textured Skate Style
Skaters with thicker hair may be drawn to a thick and textured skate style. This haircut showcases the hair's NATURAL volume and texture, creating a bold and dynamic appearance.
It embraces the hair's natural characteristics, offering a low-maintenance yet impactful look.
Shaggy Skater Look
The shaggy skater look is another popular option for skaters haircuts, featuring a disheveled, unkempt appearance that exudes a carefree attitude.
Skaters pull off this look with ease, as it aligns with the rebellious and laid-back spirit often associated with the sport.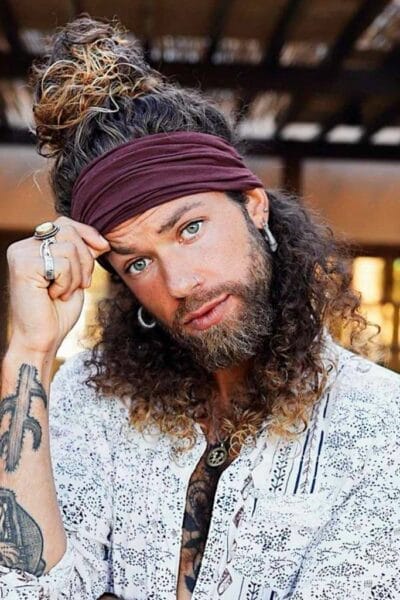 French Crop
Sporting a French crop is yet another stylish option for skaters haircuts. This classic look features short, TEXTURED layers on top, with shorter sides that can be either faded or undercut. I
The timeless appeal and versatility of this skater haircut has always been appreciated, as it suits a wide range of hair types and face shapes.
Sharp Skater Hair
For gentlemen seeking a clean and polished appearance, sharp skater hair is an excellent choice. This haircut often includes PRECISE lines and a well-groomed finish, resulting in a sophisticated and modern look.
Many skaters opt for this style, as it conveys a sense of professionalism and refinement.
Skate-Themed Hairstyles
Skate-themed hairstyles can add a unique and personal touch to skaters haircuts.
These styles might incorporate elements from skate culture, such as GRAPHIC designs shaved into the hair or a color inspired by a favorite skateboard deck.
The creativity and individuality that these hairstyles bring to the skate scene have always been appreciated.
90s Men's Styles
Drawing inspiration from the 90s men's styles can add a nostalgic touch to skaters haircuts. These looks often feature ICONIC elements such as curtains, center parts, or spiky hair.
The 90s is fondly remembered as a golden era for skate culture, and these hairstyles never fail to transport me back to those cherished memories.
Short Skater Hair with Bangs
Opting for short skater hair with bangs is another way to add a playful and youthful touch to skaters haircuts.
It features a FRINGE that frames the face, adding interest and dimension to the overall look. I've always found this hairstyle to be charming and versatile, as it can be adapted to various hair types and textures.
Skateboarder's Hair with Accessories
Incorporating accessories into skateboarder's hair can add a unique and personal touch to skaters haircuts.
It includes BANDANAS, beanies, or even skate-inspired jewelry. I've often experimented with different accessories to express my personal style, and it's a fun way to showcase your passion for the sport.
Long Dreadlocks
Long dreadlocks are another popular option for skaters haircuts, offering a DISTINCTIVE, eye-catching look.
Men can rock it as both practical and stylish, as it keeps the hair securely in place while also exuding a laid-back, bohemian vibe.
I've always admired the effortless cool of skaters who rock this style, as it demonstrates their commitment to their unique aesthetic.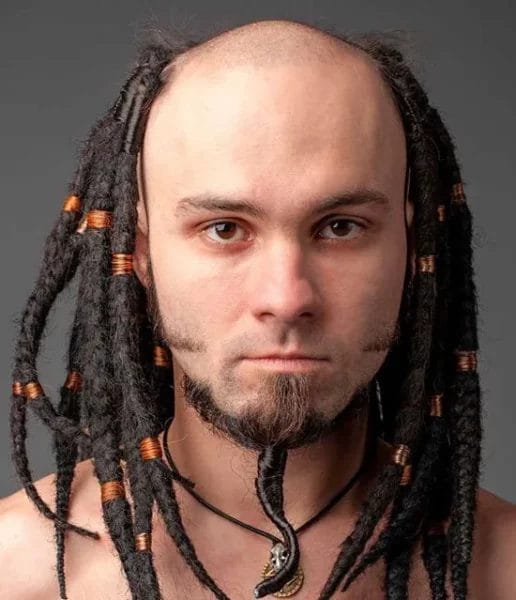 Center-Part Hair with Layers
A center-part hair with layers is a versatile and stylish choice for skaters haircuts. This look features a PRECISE part down the middle, with layers that add movement and depth.
Been a fan of this haircut, as it offers a balanced and symmetrical appearance while still maintaining a skater edge.
Skate-Themed Colorful Hair
Adding color to skate-themed hairstyles can make a bold and daring statement. Vibrant hues like PINK, purple, or green can be incorporated into the hair, resulting in a look that captures attention and showcases a skater's adventurous spirit.
Men have always been drawn to these colorful styles, as they exemplify the fun and creative essence of skate culture.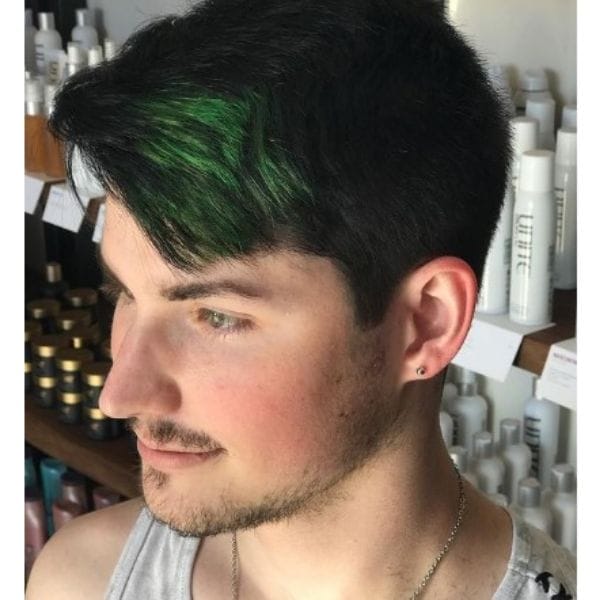 Conclusion
In conclusion, top skater haircuts showcase the rebellious spirit and individuality at the heart of skate culture.
Whether you're a seasoned skater or just love the laid-back vibe, these haircuts are perfect for making a statement.
By embracing the distinct styles and characteristics of top skater haircuts, you're not only expressing your passion for the sport, but also contributing to the ever-evolving identity of the skate community.
FAQs
How do I know if a skater haircut is right for me?
To determine if a skater haircut is right for you, consider your PERSONAL style, hair type, and lifestyle.
If you enjoy a laid-back and effortless look and have the time to maintain the style, a skater haircut might be a great option.
Consult with a hairstylist to help you find the best skater haircut for your hair type and face shape.
What are skater haircuts?
Skater haircuts are hairstyles that have been popularized by skateboarders and have become a symbol of youth, freedom, and individuality.
These hairstyles often feature medium to long hair with a laid-back and effortless appearance. Skater haircuts can vary from SHAGGY layers to messy bobs and undercuts.
How do I maintain a skater haircut?
Maintaining a skater haircut typically involves regular trims to keep the shape and layers looking fresh.
Additionally, you can use styling products like texturizing sprays, POMADES, or sea salt sprays to enhance your natural hair texture and add a touch of grit for that "lived-in" look.
Are skater haircuts suitable for all hair types?
Yes, skater haircuts can be adapted to suit various hair types, including straight, wavy, and curly hair.
The key is to work with your natural hair texture and consult with a hairstylist to find the best skater haircut that compliments your hair type and personal style.
What are some iconic skater haircuts from the past?
Some iconic skater haircuts from the past include the shaggy layers sported by professional skateboarders like Tony Hawk and Rodney Mullen.
Also the emo-inspired hairstyles of the early 2000s, which featured longer, side-swept bangs and choppy layers.
References:
The wings haircut, also known the Mod haircut, Mop top, flippies, flow, Justin Bieber haircut, or skater hair is a popular hairstyle used in the skateboarding, surfer, mod, and preppy community. source
a skater is a person who knows how to skateboard. you don't have to have a certain style or look a certain way. f*ck the stereotype. source
Khamis Maiouf is a professional barber who graduated from Hinckley College in England with a degree in hairdressing. He has also won several barbering contests and successfully operated a barbershop for the last two decades. As a skilled hair stylist for 20 years, his goal is to teach others how to achieve a beautiful appearance through their hairstyles.