Step-by-Step Guide On How To Gel Your Hair
In today's fast-paced world, looking well-groomed and stylish is essential for making a great impression.
Whether you're heading to a business meeting, a night out with friends, or just want to rock an everyday look with an added touch of sophistication, a well-gelled hairstyle can help you ACHIEVE just that.
Gelled hair provides a polished, suave appearance that's sure to turn heads and leave a lasting impression.
With a plethora of hair gels available in the market, choosing the right one and applying it correctly can be a daunting task.
That's where our comprehensive step-by-step guide on how to gel your hair comes in!
I will walk you through everything you need to know, from selecting the best hair gel for your hair type to expert techniques for achieving the perfect hold and shine.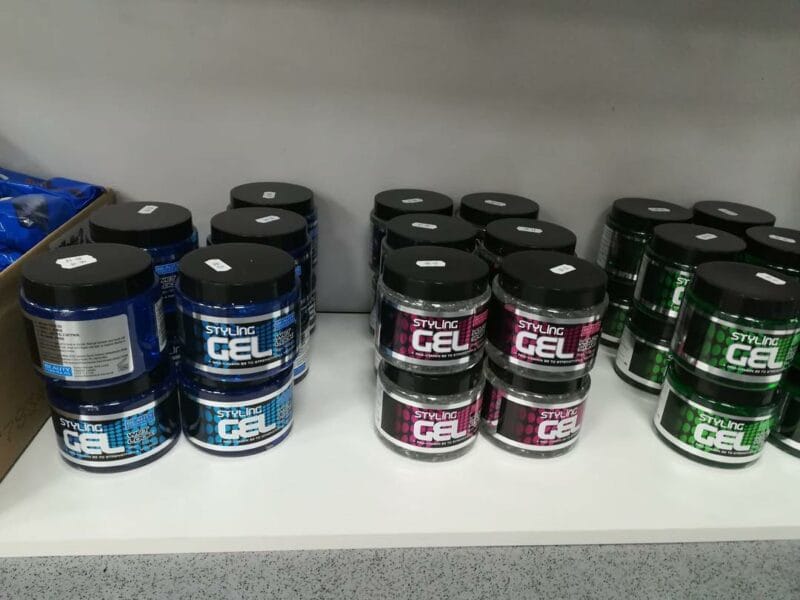 Choosing the Right Hair Gel
First and foremost, it is vital to PICK the perfect hair gel for your hair type and desired style.
The market is flooded with a variety of hair gels, each catering to different hair types and needs. Explore and experiment with various products to find the one that suits you best.
When searching for the ideal hair gel, focus on the hold, shine, and additional benefits it offers.
A strong hold gel is excellent for maintaining a structured style, while medium or light hold gels work well for a more relaxed look.
Likewise, gels with a high shine provide a SLEEK finish, while low shine gels offer a matte appearance.
Personal preferences play a significant role in your choice of hair gel. For instance, I prefer a medium hold gel with a matte finish for a casual, everyday look.
It's essential to consider how you want to style your hair and the level of hold and shine needed to achieve that look.
In addition to hold and shine, seek out hair gels with added benefits like nourishment, hydration, and protection from environmental factors.
Some gels contain natural oils, vitamins, and plant extracts to keep your hair healthy and strong.
Finding the perfect hair gel is a matter of personal preference and understanding your hair's needs.
Experiment with different products, and consider hold, shine, and added benefits when making your choice.
Once you've found the ideal gel, you'll be able to effortlessly style your hair and achieve the look you desire.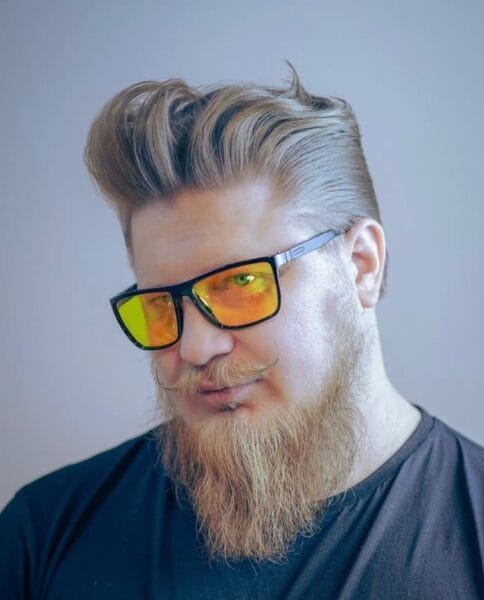 How To Apply Hair Gel
Prepare Your Hair for Styling
BEFORE you learn how to gel your hair, it's important to prepare your hair for styling. Always start with freshly washed and conditioned hair.
I recommend using a shampoo and conditioner specifically designed for your hair type. Gently towel dry your hair, leaving it slightly damp. This helps the hair gel to distribute more evenly and makes styling easier.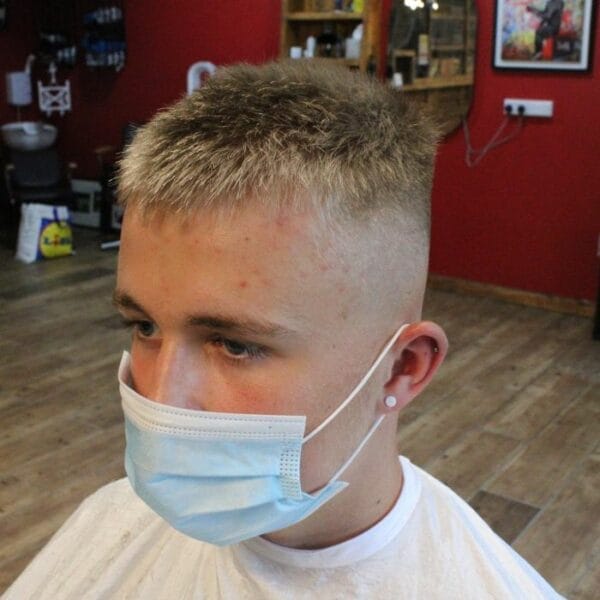 Apply Hair Gel Effectively for Optimal Results
When applying hair gel, LESS is often more. Begin with a small amount of gel in the palm of your hand. Rub your hands together to evenly distribute the product.
For optimal results, apply the gel by starting at the roots and working your way to the tips of your hair. Make sure you don't apply too much, as this can lead to a greasy, weighed-down look.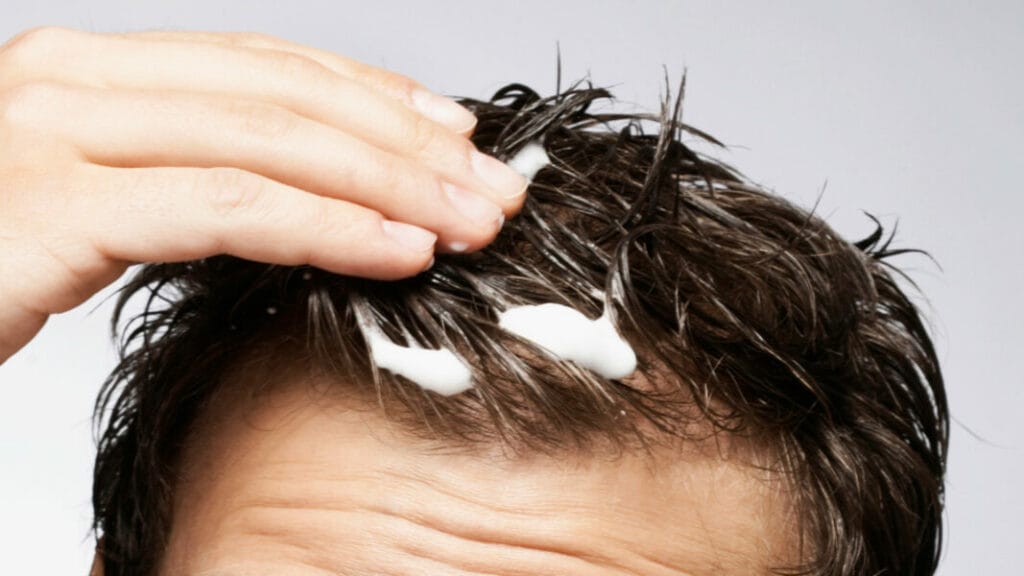 Create Various Styles Using Hair Gel
Hair gel offers VERSATILITY for creating different styles. For a slicked-back look, use a comb to distribute the gel evenly from roots to tips.
If you prefer a more textured style, use your fingers to tousle your hair and create separation. Remember, experimenting with different techniques is key to mastering how to gel your hair.
Understand the Different Types of Hair Gels Available
When it comes to hair gels, one size DOESN'T fit all. Some gels offer a light hold for natural-looking styles, while others provide a strong hold for more dramatic looks.
Additionally, some hair gels are specifically formulated for curly or wavy hair, providing extra moisture and frizz control. It's crucial to choose a gel that suits your hair type and desired style.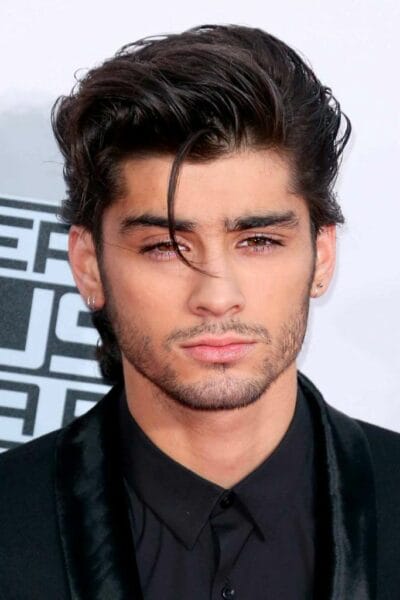 Select a Hair Gel with the Right Level of Hold for Your Desired Style
Selecting the right level of HOLD is essential when choosing a hair gel. Light hold gels work well for relaxed, casual styles and finer hair.
Medium hold gels are ideal for creating more defined styles, while still maintaining some flexibility.
For dramatic, long-lasting styles, a strong hold gel is your best bet. Keep in mind, the stronger the hold, the stiffer the hair may feel.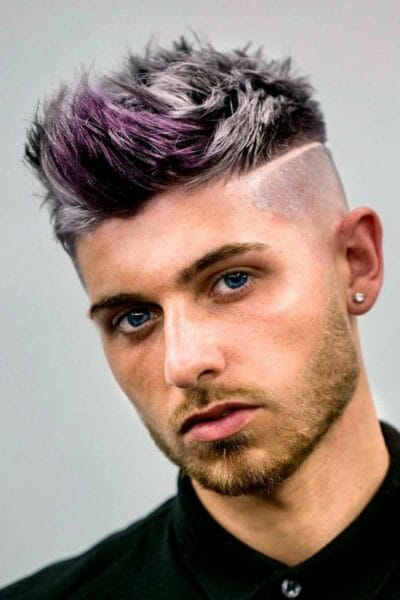 Determine the Appropriate Amount of Hair Gel for Your Hair Length and Thickness
The amount of hair gel you need depends on your hair LENGTH and thickness.
As a general rule, use a pea-sized amount for short, fine hair, a dime-sized amount for medium-length hair, and a nickel-sized amount for long, thick hair.
It's better to start with less and add more if needed, rather than applying too much gel at once.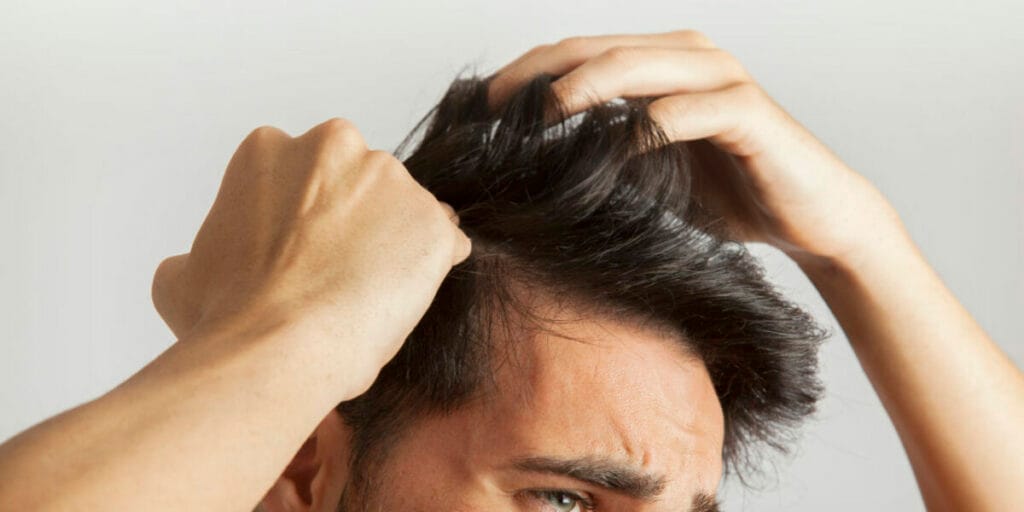 Use a Comb or Brush to Evenly Distribute the Hair Gel
Using a comb or brush helps to evenly distribute the hair gel and create a more polished look. This is especially important for styles that require a smooth, sleek appearance.
For more TEXTURED styles, you can use your fingers to work the gel through your hair, creating separation and volume.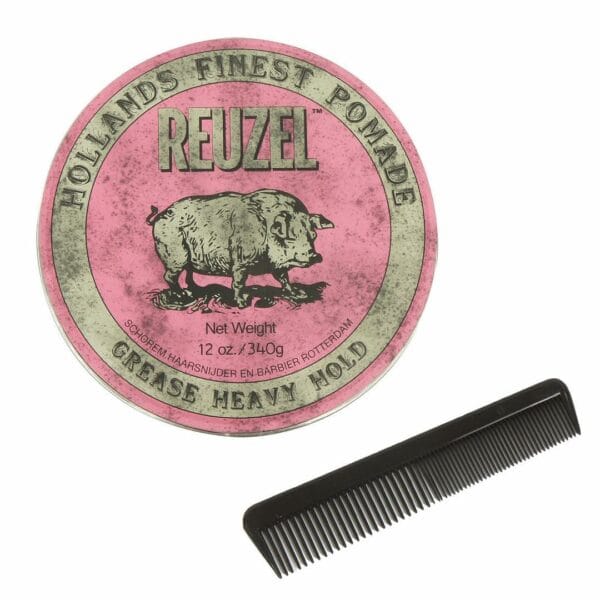 Combine Hair Gel with Other Styling Products for Unique Looks
To achieve more unique looks, you can combine hair gel with other styling products, such as wax, pomade, or mousse.
MIXING products can provide additional hold, texture, or shine, depending on the desired result. Just remember not to overdo it, as using too many products can weigh your hair down and make it difficult to manage.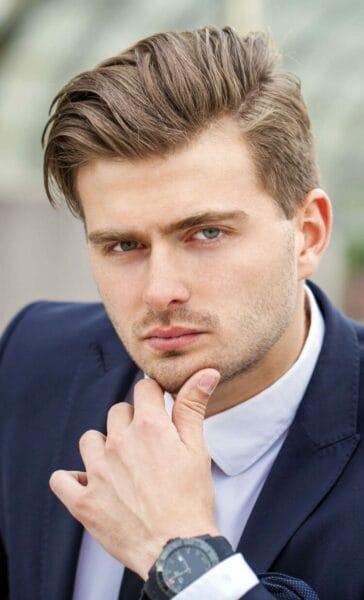 Protect Your Hair from Heat Damage While Using Hair Gel
When using hair gel, it's important to protect your hair from heat damage.
If you plan to use heat styling tools, such as a hair dryer or straightener, apply a heat protectant spray to your hair BEFORE using the gel.
This helps to prevent breakage and maintain the health of your hair.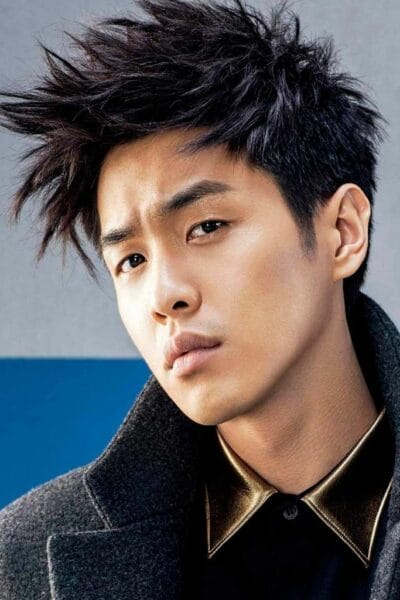 Practice Various Application Techniques for Different Styles
Mastering how to gel your hair requires practice and experimentation with various application techniques.
Try applying the gel to damp hair for a more natural look, or use it on dry hair for a stronger hold and more defined style.
Additionally, explore different methods of applying the gel, such as raking it through your hair with your fingers or using a comb for a more polished finish.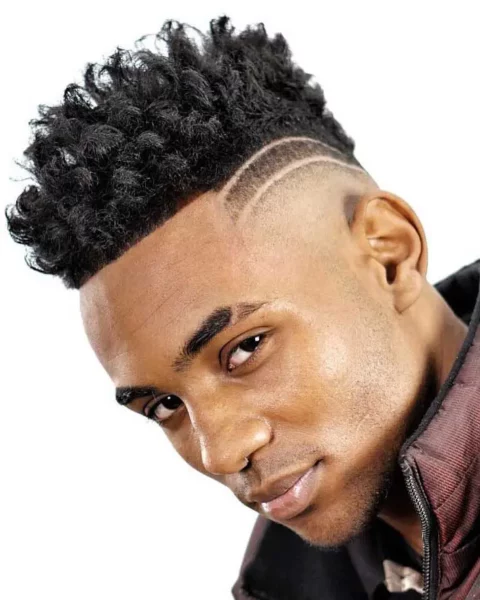 Consider Using Eco-Friendly and Natural Hair Gel Options
If you're concerned about the impact of chemicals on your hair and the environment, consider using eco-friendly and natural hair gel options.
These products often contain ORGANIC ingredients, such as aloe vera, flaxseed, and essential oils, which can provide similar hold and styling benefits without the harsh chemicals found in some traditional hair gels.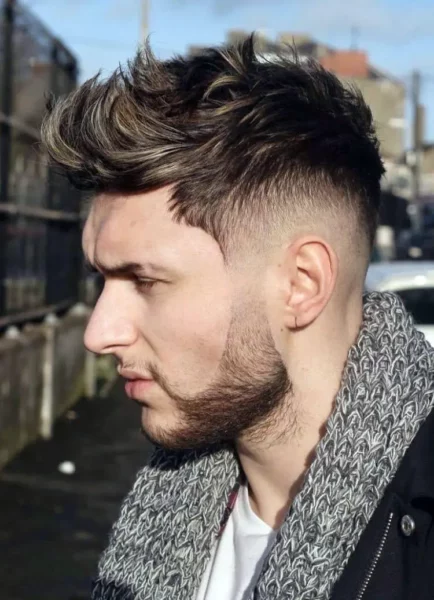 Keep Your Hair Healthy by Taking Breaks from Using Hair Gel
While hair gel can be a fantastic styling tool, it's important to give your hair a break from time to time.
Overuse of hair gel can lead to product buildup, which can make your hair look dull and lifeless. I recommend incorporating regular "gel-free" days into your routine, allowing your hair to breathe and recover.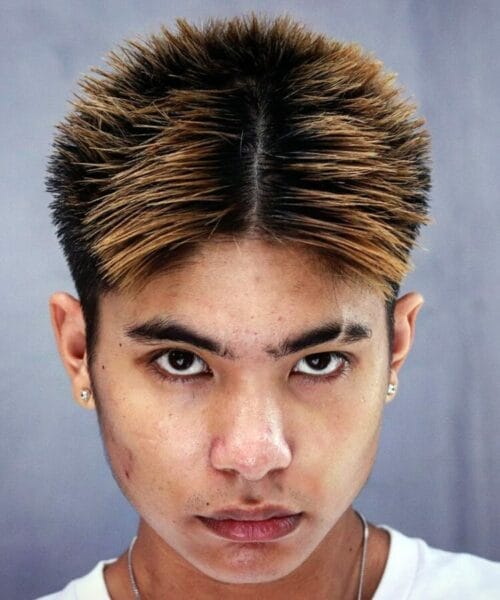 Maintain Your Gelled Hairstyle Throughout the Day
Once you've mastered how to gel your hair, it's crucial to maintain your hairstyle throughout the day.
Carry a travel-sized hair gel or a small comb for quick touch-ups when needed. Additionally, avoid touching your hair too much, as this can cause the gel to break down and lose its hold.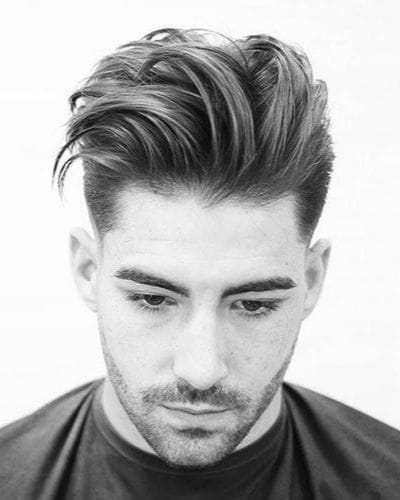 Wash and Care for Your Hair After Using Gel
After using hair gel, it's important to properly wash and care for your hair to remove any product buildup and keep your hair healthy.
Use a gentle, clarifying shampoo to cleanse your hair, and follow up with a nourishing conditioner to keep it soft and manageable.
Regular deep conditioning treatments can also help to combat any potential dryness caused by frequent hair gel use.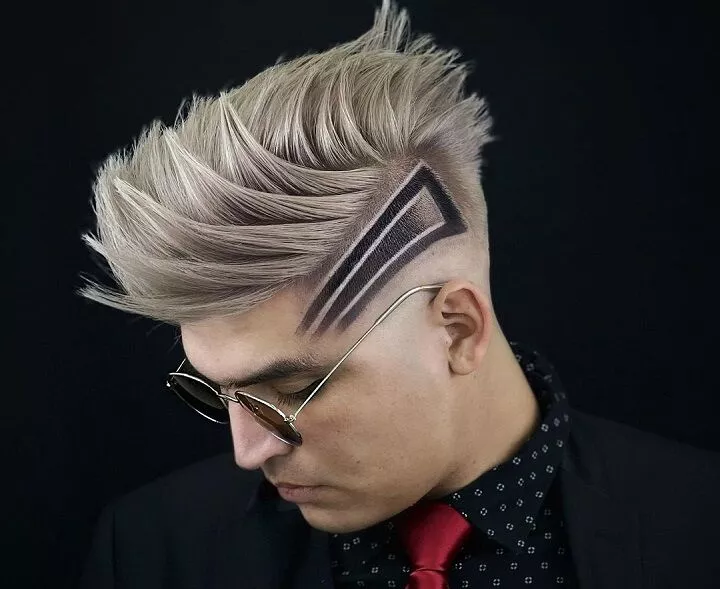 Conclusion
In conclusion, the proper use of gel is an ESSENTIAL skill that can help individuals achieve various desired results, whether it be for hairstyling, personal hygiene, or medicinal purposes.
To effectively utilize gel, one must first understand the specific type of gel they are using and the application it is intended for.
Following the guidelines outlined in this article, individuals can master the art of gel application.
FAQs
How do you GEL YOUR HAIR perfectly?
To gel your hair impeccably, follow these simple steps:
Select the appropriate hair gel for your hair type and desired style.
Ensure your hair is clean and damp before application.
Dispense a small amount of gel into your palm and rub your hands together.
Gently work the gel into your hair, starting at the roots and moving towards the tips.
Style your hair as desired using your fingers or a comb.
Allow the gel to DRY COMPLETELY for a long-lasting hold.
Remember, practice makes perfect, so don't be afraid to experiment with different amounts of gel and styling techniques.
How long does HAIR GEL last?
The longevity of hair gel varies depending on the type of gel and your hair's characteristics.
Generally, hair gel provides a strong hold that lasts throughout the day. High-quality gels can maintain their hold for up to 24 HOURS.
To ensure your style lasts, choose a gel with a suitable hold level for your hair and avoid touching your hair excessively throughout the day.
However, it's essential to wash out the gel daily to maintain hair health and avoid product buildup.
What kind of HAIR GEL do men use?
Men can choose from a wide range of hair gels depending on their hair type, desired style, and hold preferences. Some popular options include:
FIRM HOLD gels for sculpted, high-definition styles.
Medium hold gels for a more natural look with moderate control.
Light hold gels for a subtle, flexible hold.
When selecting a hair gel, men should consider factors such as scent, shine level, and ingredients.
Many brands offer hair gels specifically formulated for men, providing an array of choices for every taste and style.
How to use HAIR GEL for volume?
To use hair gel for volume, follow these steps:
Select a light or medium hold gel that doesn't weigh down your hair.
Apply the gel to CLEAN, DAMP hair, focusing on the roots.
Use your fingers to lift and massage your hair at the roots, creating the desired volume.
Flip your head upside down and blow-dry your hair on a low heat setting, directing the airflow towards the roots.
Finish styling your hair with your fingers or a comb, maintaining the ADDED VOLUME.
Remember, less is more when using gel for volume. Too much product can weigh your hair down and decrease the desired effect.
Is it OK to use HAIR GEL everyday?
While using hair gel every day isn't harmful, it's crucial to maintain proper hair care habits.
Ensure you wash your hair daily or every other day to remove product buildup and prevent potential scalp issues. Opt for a high-quality gel with nourishing ingredients to minimize damage.
If you experience any signs of irritation or hair dryness, consider using hair gel less frequently or switching to a lighter hold product.
Always listen to your hair's needs and adjust your routine accordingly.
Khamis Maiouf is a professional barber who graduated from Hinckley College in England with a degree in hairdressing. He has also won several barbering contests and successfully operated a barbershop for the last two decades. As a skilled hair stylist for 20 years, his goal is to teach others how to achieve a beautiful appearance through their hairstyles.