Have you ever thought about how to cut your hair at home by yourself? We often go to a barber to have a nice haircut, but it is sometimes quite difficult because of some reasons. You're occupied, for instance, or you have private reasons for all of that. Whatever the case, the tutorial is here to help you trim your hair at home.
1. Wash your hair
It allows you to quickly run the clipper through your hair and untangle your hair whether you have any wax or substances of any sort. Then, make sure to dry it fully, so it is difficult to cut wet hair with a clipper.
2. Set up your equipment at home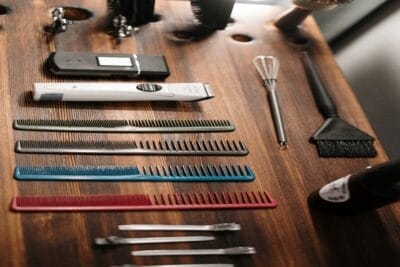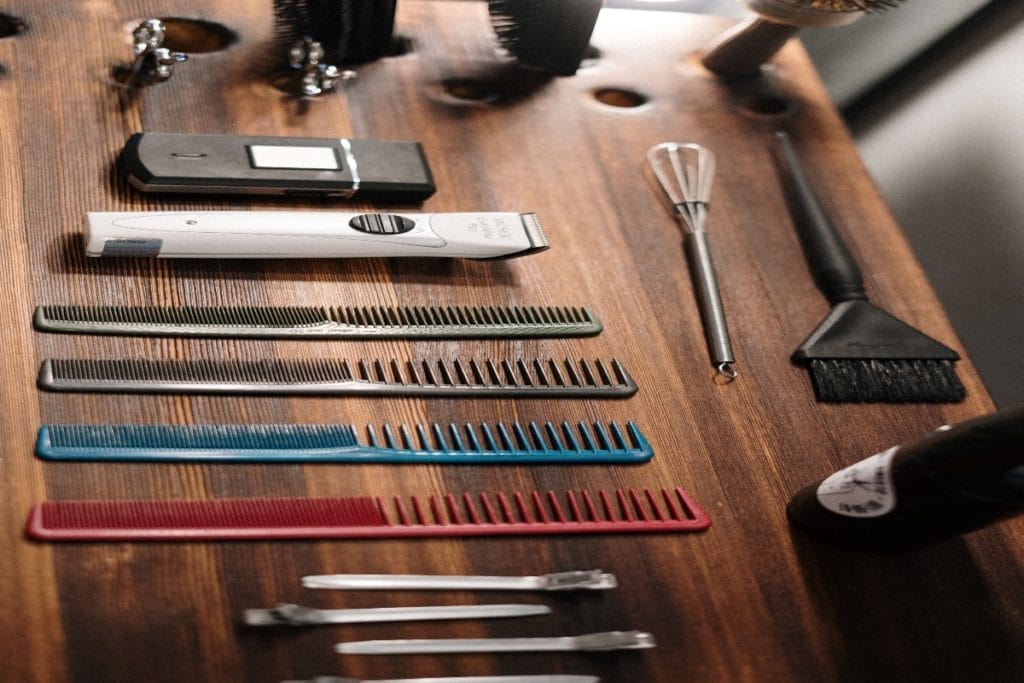 Make sure your clipper, scissors and mirror are available so you don't have to go and look for them every time.. Select the best site to suit you and your equipment. I would say the bathroom would be the safest spot, that when you cut your hair, you don't need to mess up the carpet.
Watch the video of how to cut your hair at home to follow the simple steps.
3. Using clipper to cut your hair
Next, segment the head into the sections of A, B, C, D.
Area A for clippers
Area B for scissors
Area C for long hair
Area D for fringe
look at the picture below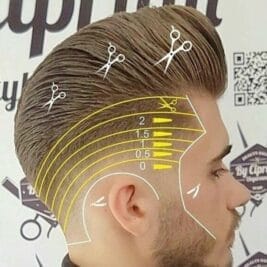 Cutting area A with clipper N 3
Look at the illustration to make you understand how to trim your hair at home.
Set the clipper to guard number 3.
Start softly pulling the clipper up from the bottom to the red line (temple level)
You must always work against the grain to get an even cut.
follow the red arrow
Keep repeating the steps until you have completed sector A
---
Cutting area A with clipper N 2
Take these steps if you like the hair on the sides and back to be shorter.
Set the clipper to guard number 2
Start softly pulling the clipper up from the bottom to the green line.
you must stop at the green line
repeat until you finish
You always need to cut against the growth of hair.
If you want the hair short on the sides. you need to use guard number 1. Like you have done before, repeat the same steps. You can go for short hair by using 0.5 guards. Unless you have the experience, I would not advise you to go with short, because it requires a high ability to blend.
Cutting area B with scissors
Area B needs to be blended with Area A. To help you have a good blender, you need to follow these steps.
To smooth the hair down, use a comb and cut it from the bottom.
Grab tuft from section B between your index and middle fingers and cut with 45 degrees of an angle as you see on the image
Be sure to first cut the same length all over and then go back for some layering.
comb the hair in the desired areas before beginning the cut.
4. Cutting the top of your hair at home(area C)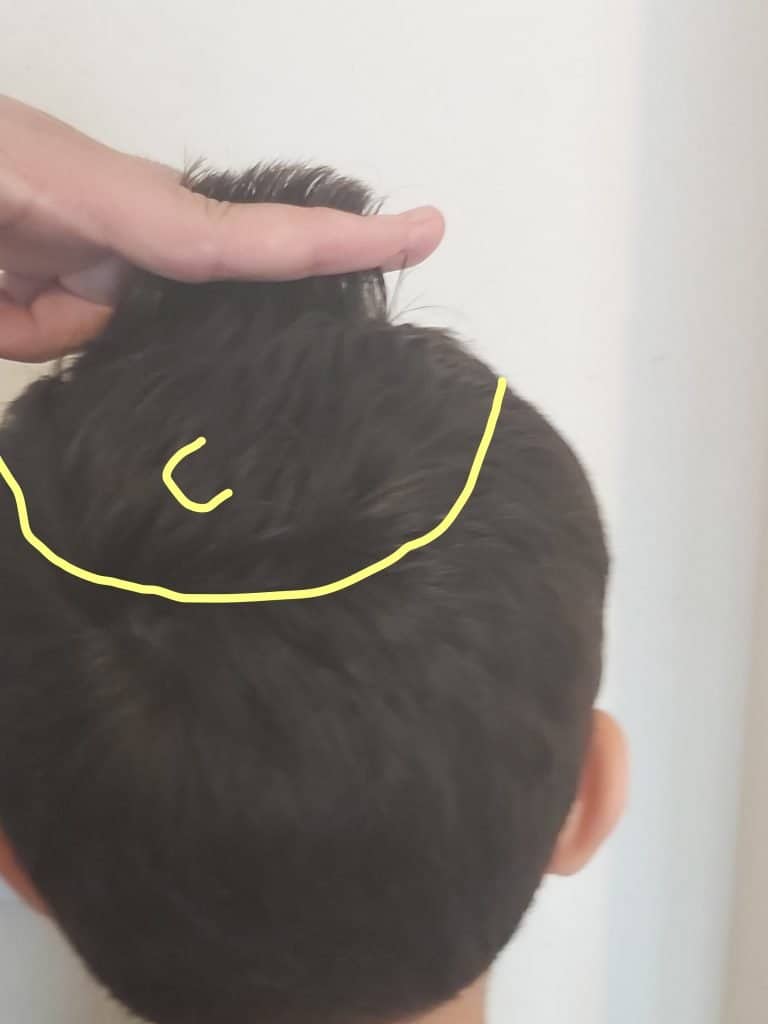 Start by wetting the hair with water and comb all the hair down. You must always keep the hair damp when you work with scissors. It assists you to separate it and cut it. Use wide comb teeth If you have thick hair.
Next, you need to separate the fringe from the rest of your hair.
Raise a tuft from area C between your fingers at 360 angle degree. Continue cutting the hair at the top of the head of these sections.
Grab another tuft between your index and middle finger and cut all that hair stick out
keep repeating the steps until you finish the whole section
Cutting the fringe at home (area D)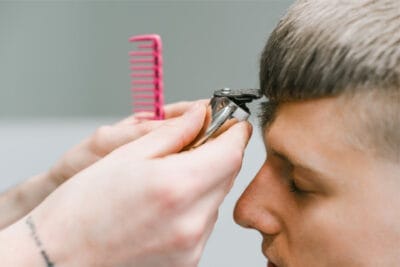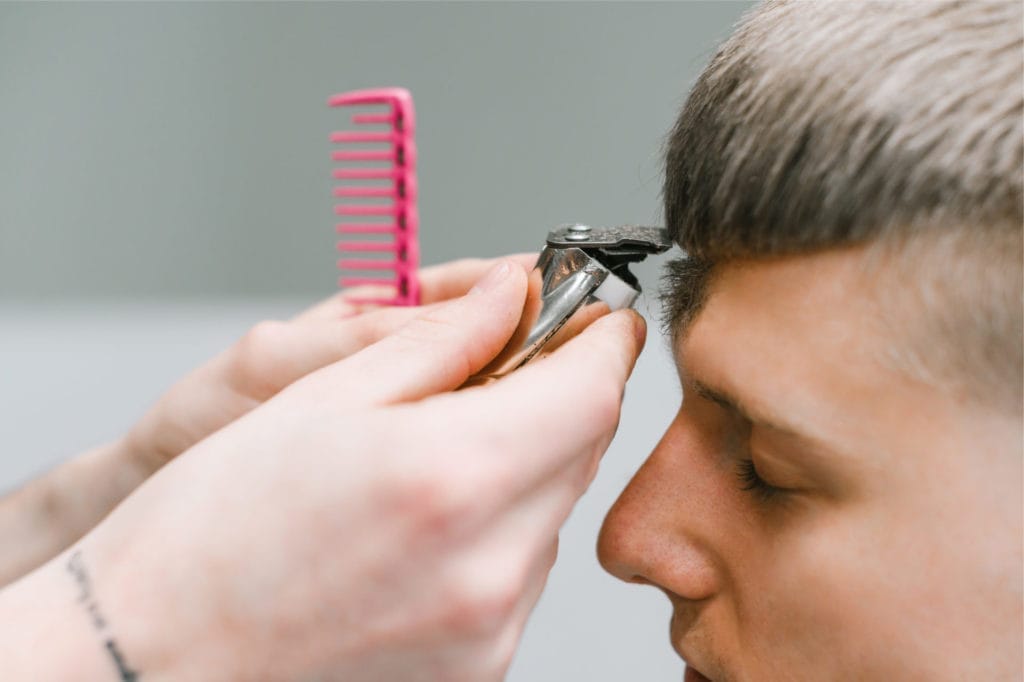 You need to follow these actions if you're wondering how to cut the fringe at home. The fringe plays a major role in identifying your look, as you know.
Dampen your hair a little
Comb your hair straight toward your face
Decide how much to take off
You must always cut just a little unless you have experience.
Instead of chopping it into big chunks, snip at your hair.