Shape Your Future: Unleashing Artistry at Barber School
Are you ready to cut to the chase and learn the secrets behind mastering the art of barbering?
To select the best Barber School, you will need the strategies I am going to discuss in this blog. A Barber school will groom you into a skilled professional, adept at creating the perfect fade, the sleekest pompadour, or the cleanest shave.
Whether you're a complete novice or a seasoned hair enthusiast, my comprehensive guide will help you navigate the world of barbering and set you on the path to SUCCESS.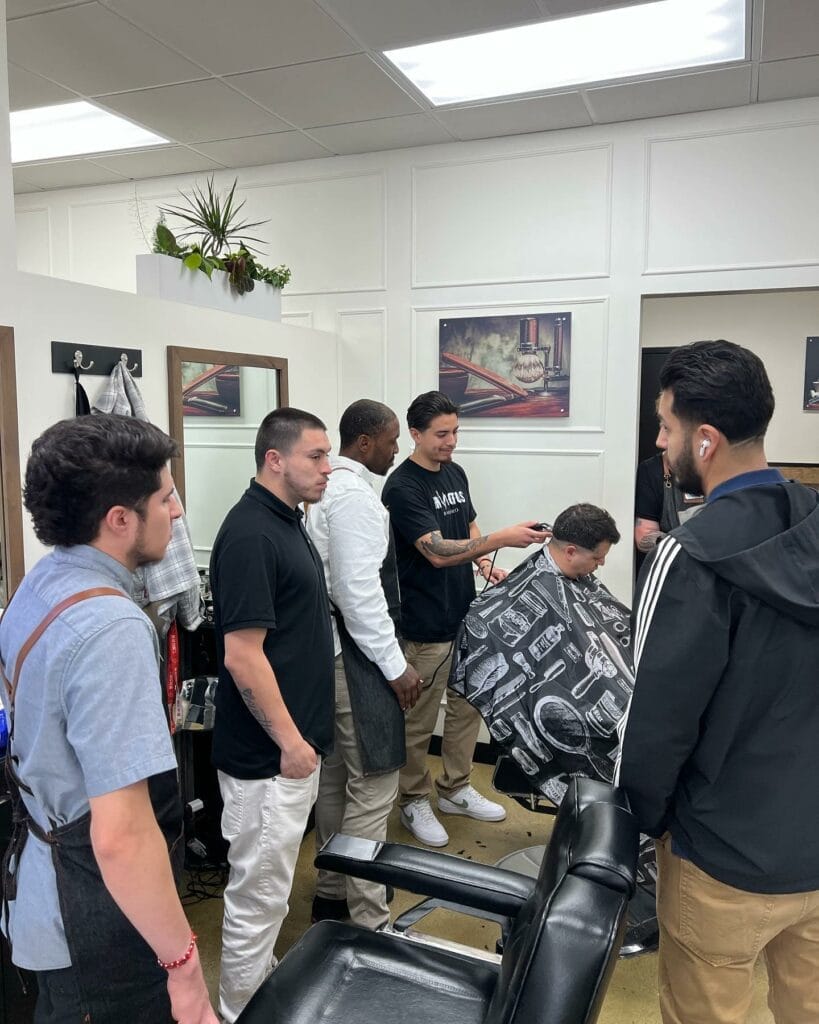 5 Strategies for Choosing the Ideal Barber School
Embarking on a career as a barber is an exciting journey, and finding the right school is crucial to your success.
To help you with this decision, I've compiled a list of five strategies for choosing the perfect Barber School that suits your needs.
1. Diverse Course Offerings at the Barber School
As a multi-award-winning barber with a Level 3 qualification in hairdressing from Hinckley College, I have gained invaluable experience in the barbering industry, which I am more than happy to share with you today.
Barber schools play a crucial role in preparing aspiring barbers for a successful career in the grooming industry.
These schools offer comprehensive courses that teach students the art of cutting, styling, and maintaining men's hair, as well as the finer aspects of grooming, such as beard trimming and shaving.
To anyone considering a career in barbering, I highly recommend enrolling in a reputable barber school.
The education and experience you will gain will serve as a solid foundation for your career, enabling you to develop your skills and provide exceptional service to your clients. And as you progress in the industry, always remember that
2. Duration of the Program at the Barber School
The length of the program is another vital factor to consider.
Barber School programs can vary in duration, with some offering accelerated courses, while others provide a more in-depth education over a longer period.
To make an informed decision, I encourage you to think about your learning style, schedule, and the time you're willing to invest in your education.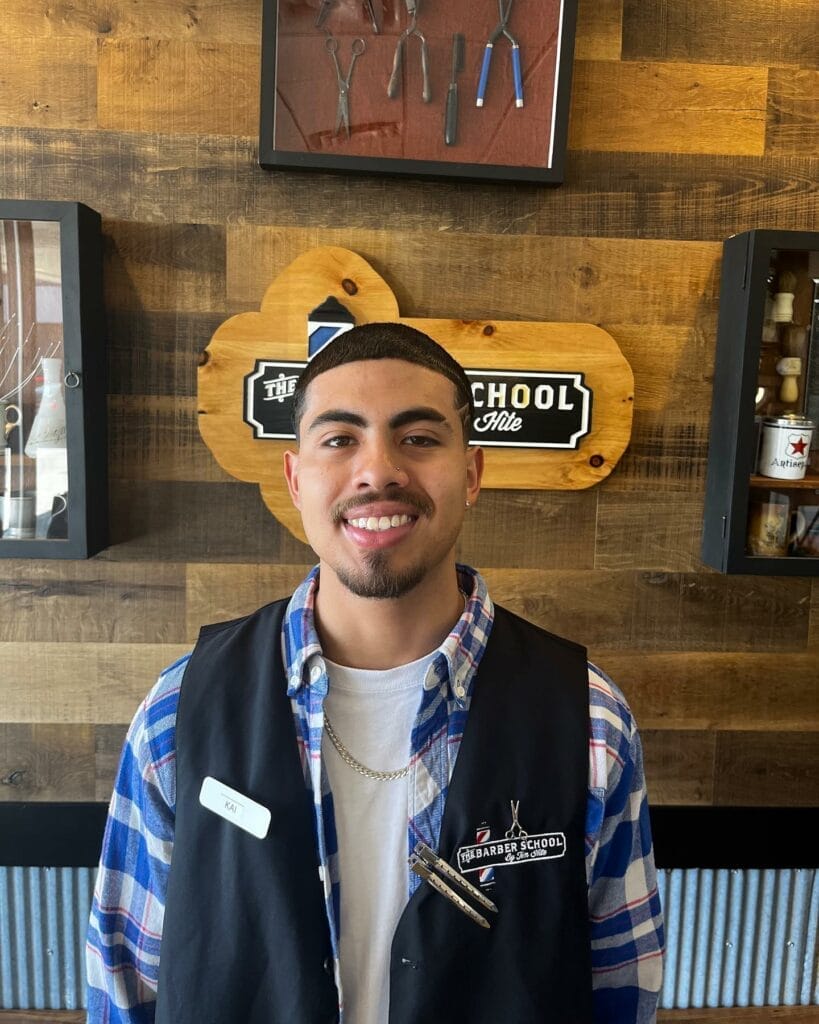 3. Recognized Accreditation of the Barber School
An accredited Barber School holds a recognized accreditation that ensures the quality of the education provided.
This accreditation will also make a difference when applying for a license in your state.
Therefore, I strongly advise verifying the school's accreditation status before enrolling to ensure you receive the best possible education and enhance your professional credibility.
4. Evaluate Different Choices
With numerous Barber Schools available, it's essential to evaluate different choices and compare them based on factors such as tuition fees, location, and student support services.
I recommend visiting the schools you're interested in and speaking with students and instructors to gain insight into the school's environment and teaching approach.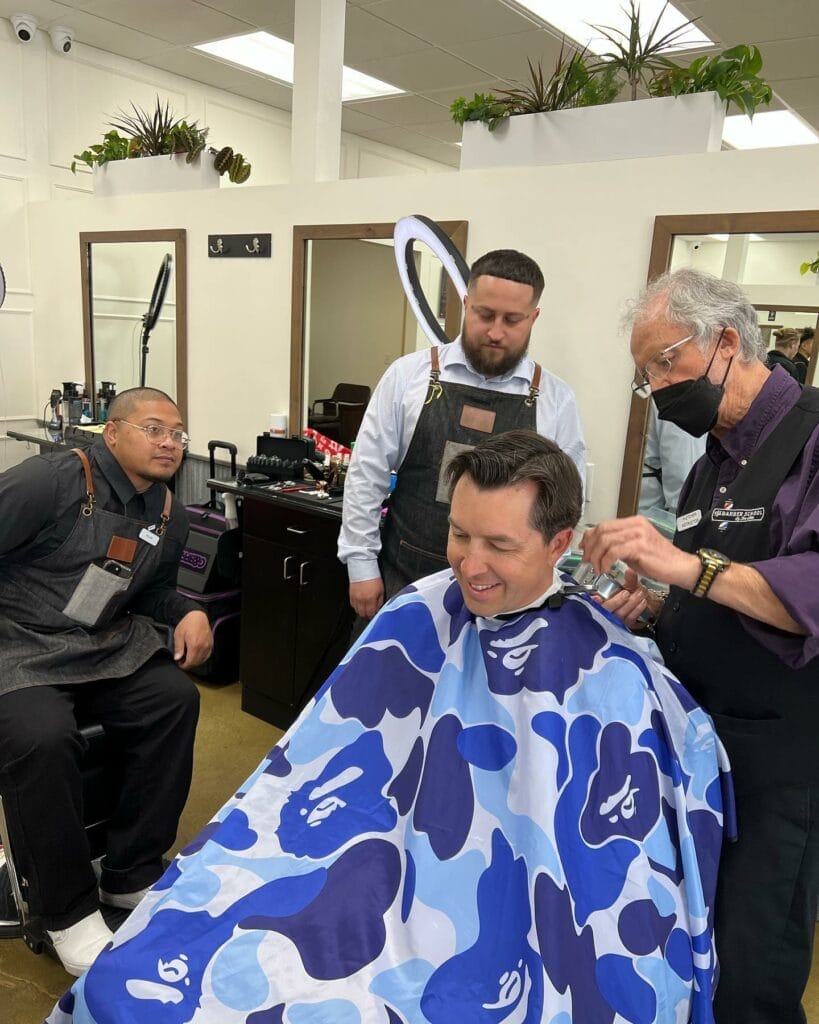 5. Hands-on Experience
A quality Barber School should offer ample opportunities for hands-on experience.
Practical training is crucial for developing the skills and confidence needed to excel in the industry.
Make sure the school you choose provides ample practice time, access to modern equipment, and supervised training to ensure you're well-prepared for your future career.
By following these five strategies, I'm confident you'll find the ideal Barber School that aligns with your goals and provides the education necessary for a successful career in the barbering industry. Good luck on your journey!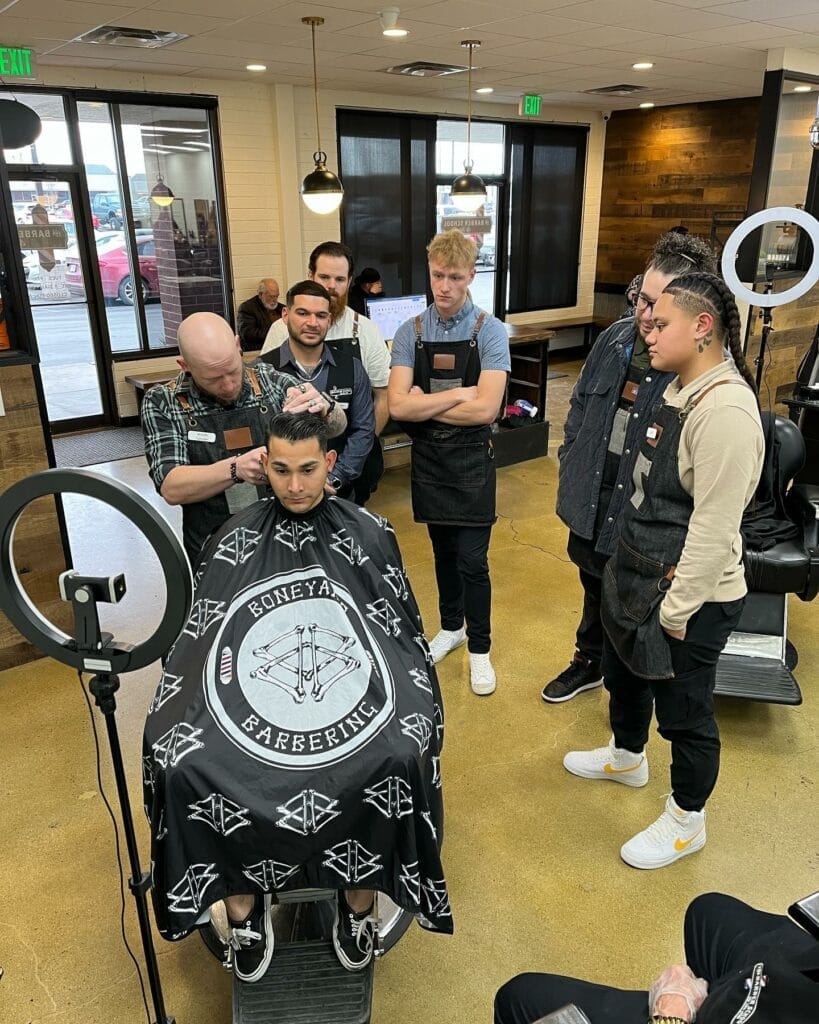 Conclusion
I trust that my guide to Barber School has provided you with the insights and direction you need to excel in this rewarding career.
Remember, the journey to becoming a skilled barber requires commitment, PERSISTENCE, and a thirst for knowledge.
May your path to success be as smooth as a perfectly shaved cheek!
FAQs
Q1. What is hard about being a barber?
Being a barber can be challenging due to several factors. Attending barber school requires dedication to learning technical skills and mastering various hairstyles. Building a clientele takes time, effort, and exceptional customer service. Staying current with trends and continuously refining techniques is crucial for success. Additionally, barbers often spend long hours standing, which can be physically demanding. Despite these challenges, a career in barbering can be rewarding and fulfilling.
Q2. Is becoming a Barber hard?
Becoming a barber requires commitment and hard work, but the process can be manageable with the right mindset. Attending barber school is essential to learn technical skills, including haircutting, shaving, and styling. Success also depends on developing strong interpersonal skills, business acumen, and staying current with industry trends. Though challenging, a career in barbering can be rewarding for anyone passionate about the craft and dedicated to mastering the skills.
Q3. Is Becoming a barber takes a lot of time?
The time required to become a barber varies depending on the specific barber school and state licensing requirements. Typically, a barber program takes 9-12 months to complete, with 1,200 to 1,500 hours of training. After completing the program, aspiring barbers must pass a licensing exam. While the process may seem lengthy, the time invested in education and training is crucial for developing expertise and ensuring professional success.
Q4. What are the cons of becoming a Barber?
Some cons of becoming a barber include the initial investment in barber school tuition and equipment, as well as the time required for training. Building a clientele can be challenging and may take time. Barbers often work long hours, mostly standing, which can be physically demanding. Additionally, keeping up with industry trends and continuously improving skills is necessary to maintain relevance in a competitive field.
Q5. Is it hard to make a living as a Barber?
Making a living as a barber can be challenging initially, as building a steady clientele requires time, skill, and excellent customer service. However, with dedication and perseverance, many barbers establish a loyal customer base and enjoy a stable income. Success often depends on factors like location, marketing efforts, and reputation. Experienced barbers can also increase their earnings through tips, owning a shop, or teaching at a barber school.
Khamis Maiouf is a professional barber who graduated from Hinckley College in England with a degree in hairdressing. He has also won several barbering contests and successfully operated a barbershop for the last two decades. As a skilled hair stylist for 20 years, his goal is to teach others how to achieve a beautiful appearance through their hairstyles.