Men's Hairstyle History: Chronicles of Coiffure
Hair's a story for you! Men's Hairstyle History is not only fascinating, but it also reveals a great deal about the societies and cultural shifts of the past.
From the short, PRACTICAL cuts of ancient civilizations to the wild, rebellious locks of the 20th century, hairstyles have gone through a whirlwind of transformations.
Join me as I comb through the ages and uncover the roots, trends, and impact of men's hairstyles on my collective identity.
This captivating journey will leave you tressed to impress with newfound knowledge about the evolution of men's grooming.
Men's Hairstyle History – A Journey Through Time
Pioneers of Men's Hairstyles
Throughout men's hairstyle history, numerous individuals have revolutionized the way we style our hair.
From Vidal Sassoon's innovative cutting techniques to Alexandre de Paris's glamorous creations, these hairstylists have left a lasting impact on the industry.
As a celebrity hairstylist, I often draw inspiration from these pioneers when creating new looks for my clients.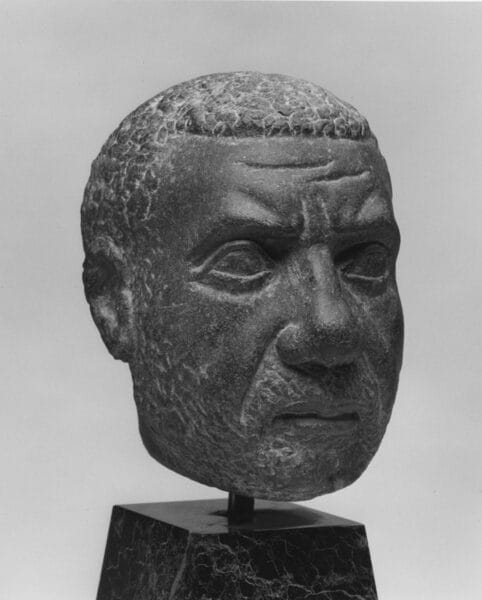 The Inspirations Behind Men's Hairstyle History
Men's hairstyle history is influenced by a variety of factors, including culture, politics, and fashion.
Styles such as the pompadour, the quiff, and the mohawk have been inspired by everything from rock 'n' roll to the military.
By understanding the inspirations behind these iconic looks, we can appreciate their timeless appeal and enduring influence.
Men's Hairstyle History Through the Years
Ancient Times – The Birth of Men's Hairstyle History
Men's hairstyle history can be traced back to ancient civilizations like Egypt, Greece, and Rome.
In these societies, hairstyles were used to signify social status, power, and religious beliefs.
From intricate braids to short, cropped cuts, men's hairstyles have always been an essential form of self-expression and identity.
The Middle Ages – A Time of Regal Sophistication
During the Middle Ages, men's hairstyle history saw the rise of more elaborate and regal hairstyles.
Noblemen sported long, flowing locks, often adorned with jeweled accessories.
These styles were a symbol of wealth and status, and as a celebrity hairstylist, I can't help but be INSPIRED by the elegance and sophistication of this era.
The 18th Century – The Age of Extravagance and Powdered Wigs
The 18th century was an era of opulence in men's hairstyle history, with the popularity of powdered wigs reaching its peak.
These elaborate wigs, often styled with curls and waves, were a status symbol for the aristocracy.
Although the trend eventually faded, its impact on men's hairstyles is still felt today.
The 20th Century – A Century of Iconic Men's Hairstyles
From the sleek pompadour of the 1950s to the long, shaggy locks of the 1970s, this century was a time of great innovation and experimentation in men's hair.
As a celebrity hairstylist, I am constantly inspired by the bold and unique styles of this era.
Conclusion
Exploring men's hairstyle history has been both fascinating and insightful.
As I uncovered the evolution, trends, and cultural influences behind each iconic style, it's clear that our hair is more than just a fashion statement—it's a reflection of the times.
Let's continue to celebrate and learn from the RICH tapestry of our hair-story.
FAQs
Q1. At what point in history did men begin to change their hairstyle?
Men have been changing their hairstyle throughout history, but the most significant shift occurred during the Renaissance era. In Europe, men began to experiment with various haircuts and styles, reflecting their social status and personal tastes. This marked the beginning of Men's Hairstyle History, and since then, men have been challenging traditional styles to create their unique statement.
Q2. What were some popular hairstyles for men during the 1700s?
During the 1700s, men's hairstyles were characterized by elaborate wigs, powdered hair, and long curls. The French court was the center of this trend, and men's hairstyles became more extravagant and artistic over time. The men of the era used hair as a symbol of their status and wealth, and it was not uncommon for them to wear wigs that weighed several pounds.
Q3. What was the reason why men kept their hair long during the 1800s?
In the 1800s, most men kept their hair long, primarily due to religious and cultural beliefs. In the Victorian era, long hair was considered a sign of masculinity and signified a natural, rugged look. Beards and mustaches were also fashionable, serving as a symbol of virility and power. However, towards the end of the century, shorter hairstyles started emerging, and hair was styled more neatly to reflect modernism.
Q4. Was it common for men to have long hair during the 1930s?
During the 1930s, men's hairstyles shifted from the longer hairstyles of the earlier decades. Short hair with slick, clean-cut styles was a popular trend among men during this period. This was a reflection of the times as the world shifted towards cleaner and simpler lines. The hair was layered and styled towards the sides, giving it a more sophisticated look that was synonymous with high fashion and Hollywood glamour.
Q5. When did men start parting their hair down the middle?
Men began parting their hair down the middle in the 1960s, a time marked by significant social, political, and cultural change worldwide. From the Beatles to Elvis Presley, men adopted this style as a statement of rebellion against traditional values. It was a symbol of the 'Youthquake' and captured the essence of a new era that was more liberal with its views on fashion, art, and personal expression. Today, the middle part hairstyle is still popular among both men and women.
References:
A hairstyle, hairdo, haircut or coiffure refers to the styling of hair, usually on the human head but sometimes on the face or body. source
Khamis Maiouf is a professional barber who graduated from Hinckley College in England with a degree in hairdressing. He has also won several barbering contests and successfully operated a barbershop for the last two decades. As a skilled hair stylist for 20 years, his goal is to teach others how to achieve a beautiful appearance through their hairstyles.