Buzz Cut for Balding Crown. Hair loss is a problem for many men. It happens due to a few reasons like stress, not having a good blood flow overhead, sleeping too late, and also sometimes because of genetic issues. However, if the hair loss or balding nature is happening at the forehead, it can be managed with long hair.
But what if it is happening on the top head or in the crown position? Buzz cut fade for the balding crown is the only option out there. The buzz cut is dealing with short hair. So what could be more perfect than hiding the baldness with the buzz cut? Do you know what's the best part about it? If you get a good buzz cut, your weakness will become your strength. Your looks!
Will a Buzz Cut Look Good with the Balding Crown?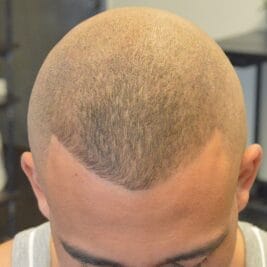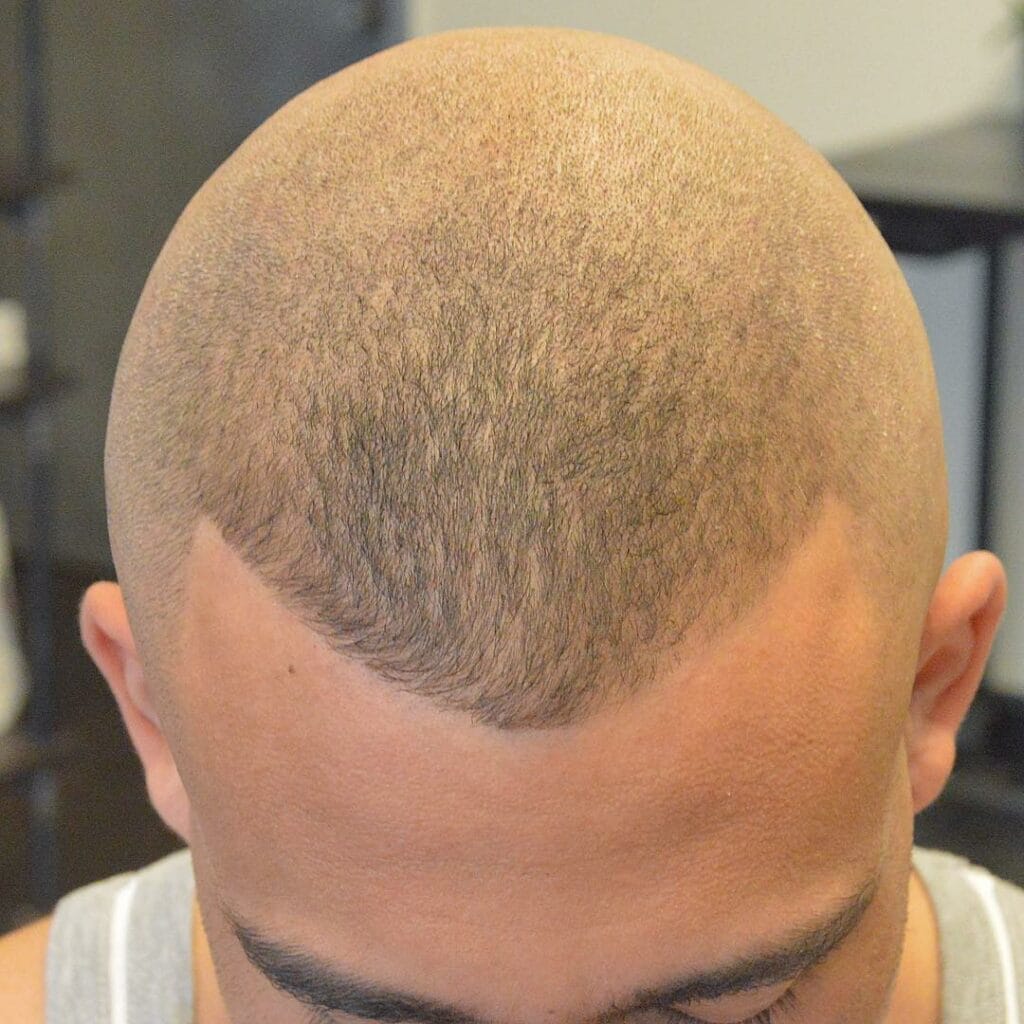 It will not be only good but PERFECT! Let's make this easy for you. If you are facing the balding problem at the crown, whenever you'll bow your head, it will show the bald head. Even though your hair is thin, the center baldness will make you unattractive. The buzz cut is of various types. By setting up the grade of the trimmer, you can have any level of a buzz cut. So, if you are aware of the grade you need to do on your head, then bingo! Go to your barber or any expert and ask them to give that buzz cut. As the buzz cut is themed on pampering baldness, now that unattractive look will turn into a style icon. Haven't you been worried about why so many handsome Hollywood stars are having buzz cuts? That's the reason.
Why Buzz Cut for Balding Crown is The Only Option?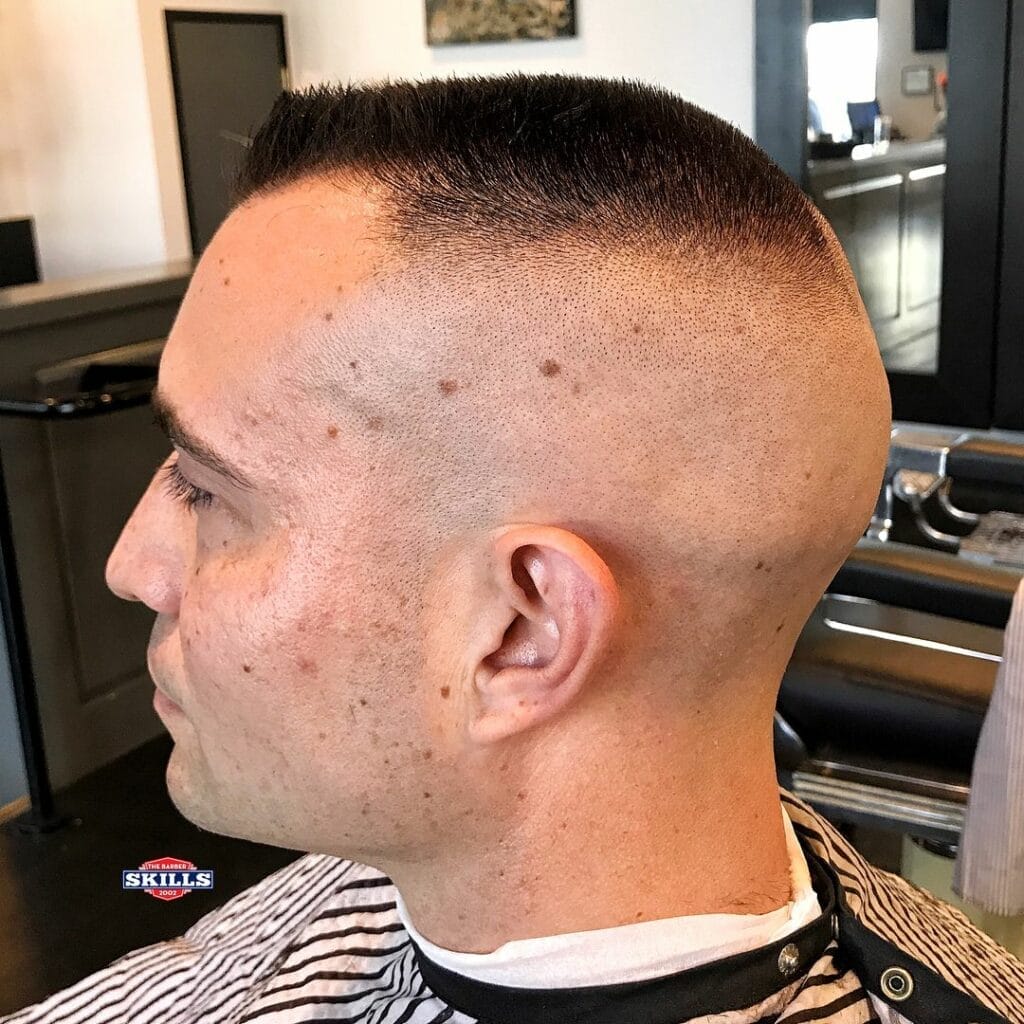 To answer this particular question, you need to know about the balding crown itself. Balding Crown means the bald at the crown area however after becoming a hairstyle, it means "a small amount of fine hair at the crown portion of the head while the sides will be completely bald". Now if you have seen buzz cut, you know, it comes with a lot of grade ratio Moreover, the hair will be blended with the head skin properly. Short haircuts like a crew cut, Ivy League, and others need a high amount of hair that can not be blended with crown baldness. According to the face cut, hair density, and hair quality at the crown position, you need to give clear instructions to your barber. So, let's have a look at the steps.
How You Can Explain Your Barber to Give your a Buzz Cut for Balding Crown?
We shall not give you baseless hope. Because in some cases, the baldness is very clear. There is no trace of a single hair on the area. In those cases, the best you can do is get a clean head shave. Otherwise, if you have a little amount of hair or ingrown hair, then this instruction will help you a lot.
1. Measure Your Hair Density and Buzz Grade
This is the vital stage. Allow your barber to check the hair density on your head. As mentioned, if it is allowable for a buzz cut with a minimum grade, you are good to go. Starting from 5 to 1, the grade can be anything. One experienced barber can tell it by talking on it. A buzz cut will cover the same hair grade ratio all over the head. So, let it be.
2. Add Some Style To It
This is completely optional. If you are not interested to add some style to the buzz cut for professional reasons, then keep it as it is. Else, you can put some designs or drop bald fade. Even skin fades (low, high, and medium) will go perfectly on it. Try among these.
Now!
Don't try too many additions. Like, if you have gone through our articles, you know we have plenty of stylish and iconic haircuts regarding mixture like a buzz with a crew cut, crew with caeser cut, and so on. I am recommending you not to try these, as these can hamper your look if not done properly. Again, baldness can be an issue in these cases. Therefore, try as we recommend.
Conclusion
While you are having a buzz cut for a balding crown, you need to have a good maintenance routine. Because hair growth will be very prominent in the case of short hair and again as the hair growth is being restricted in the crown area, it will create a mismatch within a week. Sit in front of a mirror and adjust your hair with the scissors a little bit. You can find a lot of ways to hide the baldness in the crown area, but if you want a win-win situation, the buzz cut is just perfect for it. If you want to know more about buzz cut, visit our site.