We know for a fact that beards have been in fashion since the mid-1800s. From designer stubble to a full beard, each one of them gives a very unique look. Many of us have heard about the 19th century's famous beard styles, but did you know that they are known as "Victorian Beard Styles."
Victorian beard styles take us back to Great Britain history, and in this article, we will talk about some interesting facts about Victorian beard styles.
Fact 1: Popularity of Victorian Beard Styles
In the middle of the 19th century, men in England started growing excessive facial hair. The change from clean-shaven to a full-face beard took place because of the "Great Crimean War." For many years, the British army was not allowed to grow a beard, but as the weather was changing, poor soldiers were faced with frosty nights.
The military then lifted the ban on growing beards as they can help you maintain your temperature. Beards are now uplifted as a way of staying safe from frosty nights. When the surviving soldiers returned home from the war, many of them decided not to shave off their beards and defined their mustache and beard as a symbol of honor.
Also Read: 15 Most Attractive Arabic Beard Styles in 2021
Fact 2: As The Matter of Masculinity
Another reason why beards gained so much popularity in the Victorian era was the matter of masculinity. During and after the war, the question of what a man should look like drew a lot of attention. Beards were stated as the sign of manliness, as the soldiers who fought fearlessly in the war, started growing beards.
Ordinary people who did not fight in the war also started growing beards, as inspired by the soldiers. Notions of gender identity and masculinity were developing in this period, leading to the popularity of beards.
While women's rights were gaining more and more attention, there were some gender identity issues. Men started developing beards just like the ones for which Charles Darwin is famous.
Fact 3: How Beards are Good for Health
Facial hair growth is known as nature's respirator that catches germs, dust, and harmful substances and prevents them from getting into your lungs. This was the prime reason why the Victorian Beard Styles were so popular in the 19th century.
A government committee suggested that people exposed to dust, especially workers and soldiers, should try growing beards as it will help them keep up with their health, and in this way, they can give the best performance in their field of work.
Fact 4: Popular Victorian Beard Style: "Victorian Whiskers"
There are many photographs found, with men having incredible side-burns with the rest of their faces clean-shaven. This beard style is known as "Victorian whiskers." The trend of whiskers gained so much popularity that people started to sell fake whiskers and did business out of it.
Men who wanted to stay updated with the fashion trends without waiting for a long time started buying fake whiskers. They were very happy with the fact that they didn't need to wait a long time to grow whiskers.
Also Read: Wanna Have Dan Bilzerian Beard within Only 10 Days?
Fact 5: Victorian Beard Styles and a Moustache
During the Victorian time frame, many men served and fought in wars. For instance, the Crimean War and The Boer Wars, and this was notable to the overall population. British soldiers were seen as the symbol of manliness- the heroes of the time. What's more, is that they wore mustaches.
As British officers climbed to the next level during the 1840s, the mustache became an undeniably well-known fashion trend. People have started to follow this updated fashion trend of growing mustaches and beards.
Fact 6: Famous Victorian Beard Style: "Mutton Chops Beard"
This famous beard style has gained its name from the resemblance of its sideburns to chopped mutton. Mutton chops beard has long sideburns that meet with a mustache and leave the chin clean-shaven.
If you know about fashion trends, you must be aware of some fashion styles that never go out of fashion. Mutton Chops is the beard style that has always been a fashion trend. Whether it was the 19th century or the wolverine, mutton chops have been a killer beard style.
Types of Mutton Chops
Stubble mutton chops.
Mutton chops with a quiff.
Wolverine mutton chops.
Neat mutton chops.
Bushy mutton chops.
Do you want to know how to grow "Mutton Chops"? Then keep reading.
Steps For Growing Mutton Chops- The Famous Victorian Beard Style
This beard style does not grow in just a week.
For styling mutton chops beard first, you need to grow a full beard, and it takes a much longer time to style it.
To create mutton chops, you need long sideburns and a moustache because they need to be connected.
Remove all the hair from your chin and neck, and for that, you can use your electric trimmer.
You should achieve the perfect clean shave on your chin and neck.
Make sure your sideburns are symmetrical.
You can use a beard comb as it helps in measuring the length and thus leads to symmetrical trimming.
Also Read: How to Grow Up a Stylish Beard Like Kratos?
Conclusion
Men in the 19th century had to follow up the trendy Victorian Beards, not just for the sake of proving themselves to society, but also to enjoy looking different.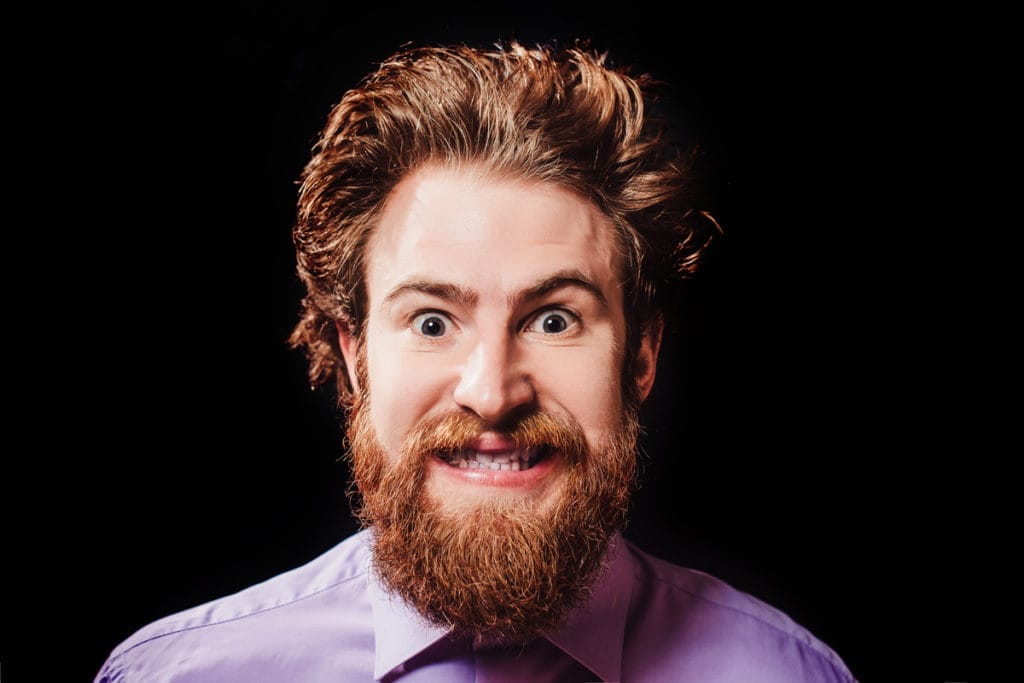 The famous Victorian novelist Charles Dickens also had this glorious beard style, and many of his followers were inspired by his beard style. The Victorian Beard Styles are one of the famous beard styles. Their era is also known as the "Beard Movement."This trend was not only followed by young and passionate soldiers, but older men too tried this beard style. Whiskers in this period had different types of beard styles and showed flawless creativity. Victorian beard styles became so popular that many people still kept Victorian beard styles even when this trend was going down.