A faded comb over haircut is stylish, trendy, and adaptable enough to fit with different looks. The fade comb over is a textured hairstyle with low, medium, or high fade hair on the sides and long top hair combed along the side with a slick back. The length of the sides is determined by either you want a skin fade or undercut comb-over.
Now days comb over with stylish high fade haircut is the trendiest hairstyle. A high fade haircut comb over will make you stand out. This haircut is one of the year's trendiest styles, owing to its adaptability. The rebellious variation of this historically elegant gentleman's haircut is the high fade comb over haircut.
What Is the Comb Over Haircut?
In the comb-over hairstyle, hair is combed to one side and coupled with a side part.
It's comparable to a conventional side part as the sweeping side aspect gives it a unique look. The comb-over haircut, such as an undercut, is styled to the wearer's liking and often blended with other styles. It is one of few designs that adds volume through its structure. Although the hair is only a few inches in length, it appears to be much longer.
How to Get the Comb Over Haircut?
For this style, experts suggest getting 2-4 inches of hair on top. Clip the sides with whatever setting you choose; the 4 to 6 setting range performs well. Instead, you may ask your stylist for a fade or undercut to make the comb-over haircut stand out. You may also ask him to do a hard part. A hard part is a razor-cut line in the hairstyle that creates a sharply defined part. You can see the line dividing your hair when you have a firm part.
6 Stunning High Fade Haircut Comb Over Styles
High fade haircut comb over is a popular hairstyle since there are so many variants and interesting styling possibilities. The comb-over adds volume to your hair, making it appear healthier. Whenever you comb over your hair, the extra shine of a gel will go a long way toward boosting your entire personality.
The high fade combined with a comb-over is among the most popular varieties that have received positive feedback from the men's hair community. We'll go over the high fade haircut comb over options that anyone can try this year in this post. High Fade Short Comb Over with Hard Part: It is a wonderful suggestion for guys who want a short haircut to get a more traditional look typical of the 1950s and early 1960s. This style gives a beautiful comb-over side & back when paired with the high fade on the sides and very thick shaved parts. This style is simple, with a decent hair styling product for business executives, elderly guys, and hipsters equally.
High Fade Wavy Comb Over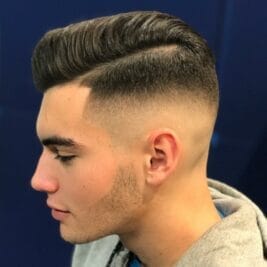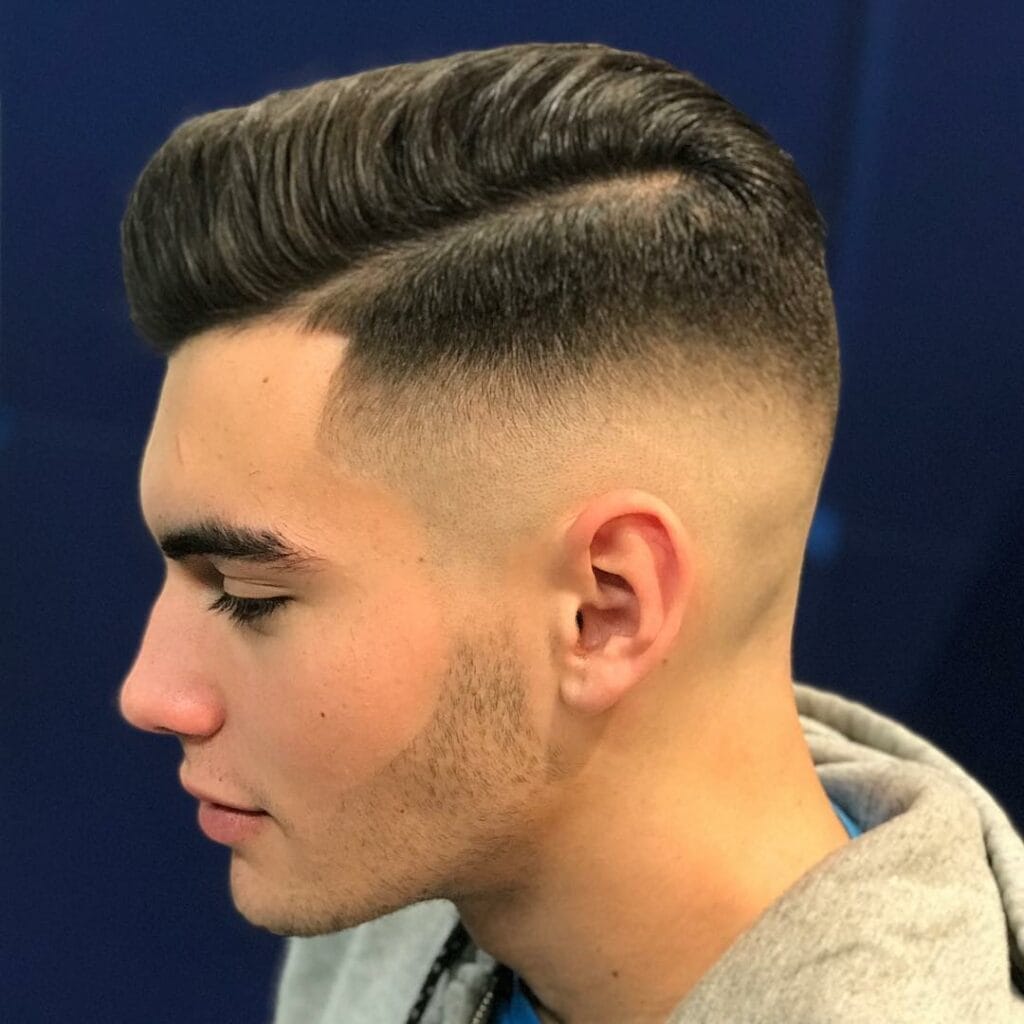 The high fade wavy comb-over hairstyle with natural curls is a fantastic choice for males. While waves & curls provide volume, the short sides & back offer a great look. Get high fade on sides and mid-length hair around 3-6 inches of long curly hair on top to achieve this style. To style this haircut, just comb over the top hair from the front and leave the rest of the hair messy and curly.
High Fade Mohawk Comb Over
If you want to stand out in the crowd, consider the high fade haircut comb-over with a Mohawk. To enjoy this style, you must have the courage & become a die-hard fan. Do you want to be the most popular guy in town? If so, just go for it!
High Fade Long Comb Over Haircut
A high fade adds to the sharpness and vibrancy of the look. The lengthy comb-over gives you a much more appealing look.
It additionally offers you a young appearance, allowing you to appear incredibly gorgeous & carefree. Consider having this haircut next time you go to the salon.
High Fade Asymmetrical Comb Over
If you like trendy hairstyles, then this high-fade haircut comb-over is a fantastic choice. This hairstyle expresses luxury because of its asymmetrical cut at the top. You may need to spend some time shaping it. However, the end effect is well worth the effort.
High Fade with Spiky Comb Over
Spikes are trendy, as you might be aware. How can you combine a comb-over and spikes? Consider the following example. A high fade is made on the sides, while the hair at the top is combed laterally, and the hair ends are spiked.
How To Style A Comb Over?
Comb over is simple to style. Unlike some other hairstyles that take time & effort to create, such as Quiff & Pompadour, the comb-over haircuts only take 5 minutes. This one is because the side part comb over requires a little effort to effectively arrange a part. To style comb-over, follow the simple steps given below-
Take a small amount of wax and roll it between your palms.
By rubbing the fingers through the hair, apply the product correctly. Instead, lift as you apply the product through a large comb over with a high volume.
Make a part line in your hair and comb it forward. It's best if the part is just where your hair naturally flows since this will improve the overall appearance of the style.
Lastly, direct the comb to the side.
If you want to add more volume to your haircut, comb your front hair. Remember that while making a side part, you may need some skill. Newbies can perform the comb-over with the correct technique & hair product just as effectively as a stylist.
Conclusion
With its beautiful, stylish, and trendy vibe, comb-over fade has recently grabbed the haircut market by storm. Because of its optimal utility and adaptability, this haircut has always been such a crowd-pleaser. The low-maintenance haircut that looks great is one that you must try. These are the six best high fade haircut comb-over styles. You can try any of these looks this season. There are several hairstyles to choose from, and you may be confused about which one to select. Don't worry; you can try high-fade haircut comb-over. All you just need to understand is the texture of your hair. You can go to a barber who will be able to deliver the best haircut to suit your face!