We heard you are looking for a guide about mid-fade fringe hairstyles, if that's right, you clicked on the right article!
Men with fringes look sexier than you can think, and don't ever confuse yourself that fringes are only for women.
One of the most attractive musical band, BTS singers have fringes and we all know how girls go crazy for them.
One of the most noticeable thing, about a human can be his/her styling sense and that includes hairstyling too.
In our opinion, hair are the main reason for your good looks, so be very wise and thoughtful while making any hair choices.
There are different types of mid-fade fringe hairstyles that may suit your choice or need.
We are going to discuss some of the popular fringe hairstyles in this blog.
So are you ready to dive in? Let's go!
9 Most Attractive Mid-Fade Fringe Ideas
There are more than 20 mid-fade fringe hairstyle ideas, and you may know about them,
But here I will only discuss a few because you may want someone to cut it down for you.
We won't confuse you with a list of tons of hairstyles, but we will cut it down for you so you can easily decide which of them you want to go with.
1.   Angular Mid-Fade Fringe
When you get this haircut, you'll watch faces turn towards you, and that won't remain a surprise for you as you'll get that a lot.
This style covers one half of your forehead and is shorter on the sides showing mid-fade.
This fringe is more of angular shape and thus is identified as Angular fringe with mid-fade.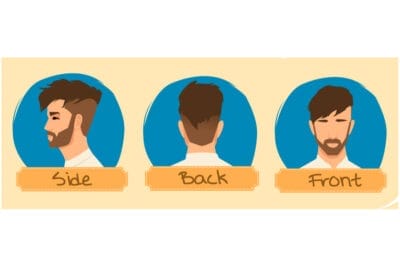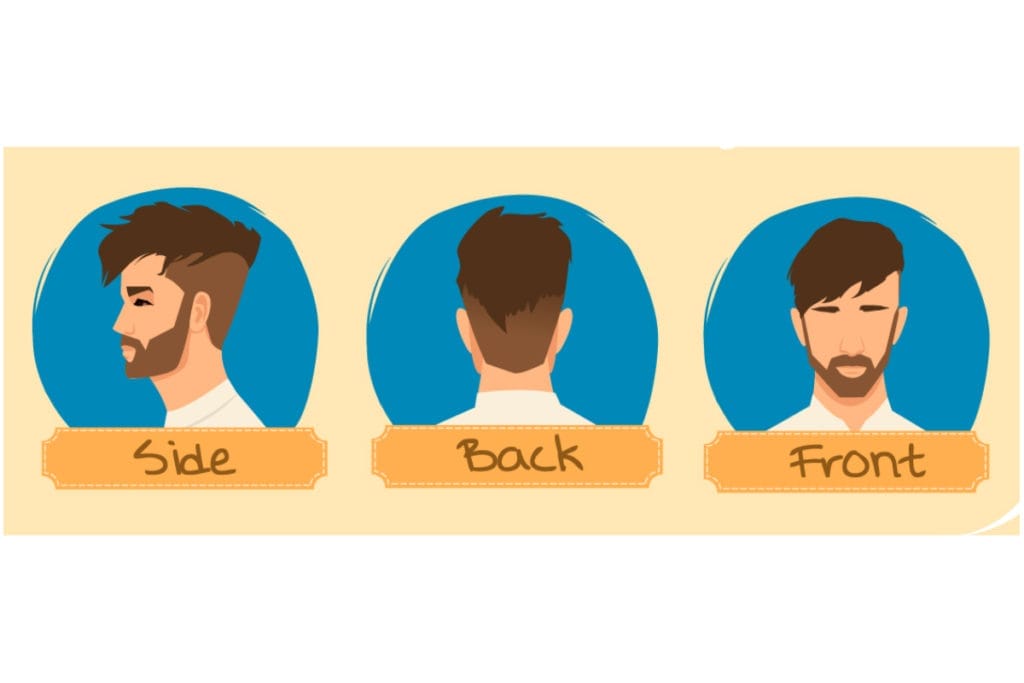 2. Textured Mid-Fade Fringe
Don't be shy to go for a textured fringe with a mid-fade. How to style this haircut is your call and we are with you!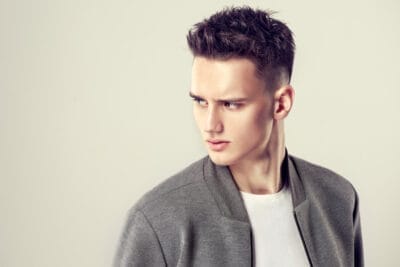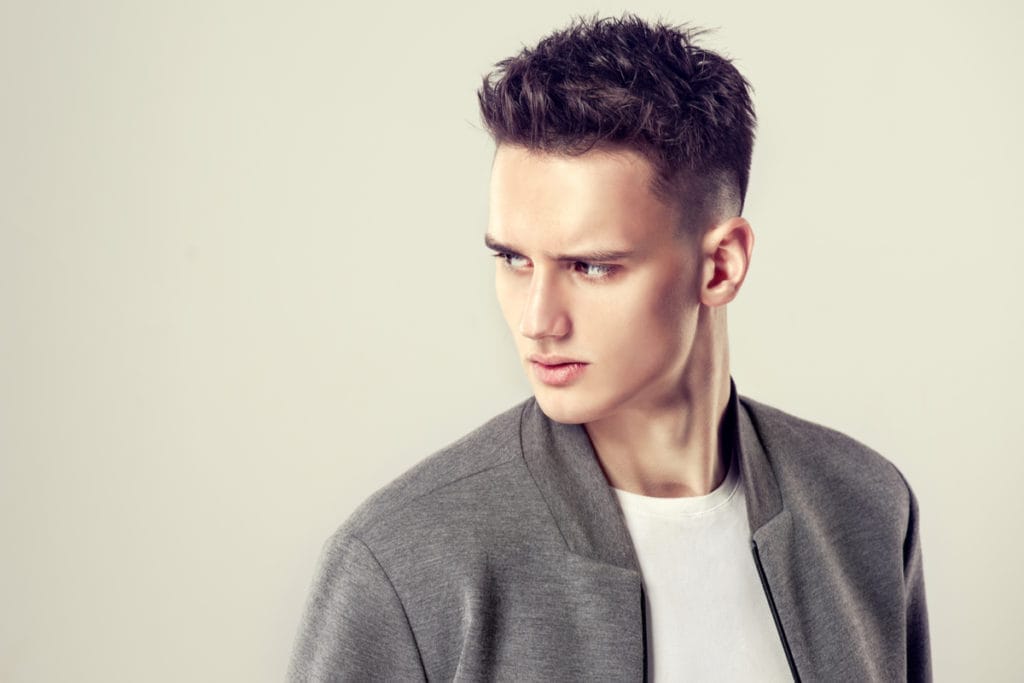 For a more casual look, you can apply pomade to your hair tips or matte clay, it will also give them volume.
3. French Mid-Fade Fringe Haircut
This is a classic hairstyle, and is for men of all ages. Short taper at sides with a long fringe, sounds iconic doesn't it? So why not try it!
4. High Volume Of Fringe
We have usually seen fringes are sited on your head, but did you know about high volume fringe?
Yes, you can volume up your fringe and that's an absolute sexy idea to go with.
This haircut, which features a taper fade, fringe, and hair spiked upward on top, will make you stand out from the crowd.
To achieve the look, apply wax to your hair and pull the ends upwards to give volume to the top of your head.
This look is best suited to folks with medium length, straight hair and is excellent for a night out.
6. Curly Fringe
People with natural curly hair, don't need to do much work to get a cool fringe haircut. They can style it easily and will definitely slay this look.
This look stays naturally cool and sophisticated.
7. Front Fringe With Mid-Fade
With a full-frontal fringe, you can go all out.
This haircut is edgy and perfect for a night out with your friends, and it'll turn heads for all the right reasons.
You'll have a unique and alternative cut to everyone else with a mid fade and volume on the crown and top of your head. If you have straight hair, this fringe style will add texture and height to the crown of your head.
8. Choppy Fringe
Simple but a little edgy, choppy fringes are a good boy haircut. Usually this haircut is seen with smart and decent guys, which is a vibe you may want to give out.
This haircut is for men with straight hair, and if you are a fan of Ross Geller (From TV show Friends) then you can also add some gel, to look like a scientist guy.
9. Wavy Fringe And Fade
This style is not only sporty but super stylish. The volume of your waves add drama to your hair, and gives you an absolute attractive look.
Men who are into music, will surely know how sexy this haircut can be and so will be the first one to go with this type of mid-fade fringe.
Will Mid-Fade Fringe Still Be A Hairstyle To-Go-With In 2022?
Guys with fringes are in for 2022!
This is one of those classic hairstyles that never really go out of style; only the style changes.
This haircut is a all time haircut, so you don't have to worry about of it, not being in fashion as it will mot happen for next few years.
There might have been some modifications to this haircut, but to eliminate it out of fashion? Never!
Will It Take A Lot Of Time To Grow Hair For A Fringe Haircut?
Unless you have very small length of hair, you are in no trouble. Normal hair lengths are still a good start to get a fringe haircut.
But if you have very short hair, like a buzz cut or something familiar than you have to wait a little longer than the others to get the perfect hair length for your fringes to grow.
And we think that the wait is worth it.
Conclusion
This blog contains 9 different and famous styles of mid-fade fringe hairstyles.
This list has been mentioned for our readers that might be a fan of mid-fade hairstyles, and also are fond of fringes.
This haircut is a mixture of both and that's why men love to go with most of the above mentioned haircuts.
It is no joke to decide between such great options as each comes with its own speciality. But you should choose the one you think will look the best on you.
As we always say don't let any inexperienced barber to touch your hair, especially with haircuts like this. We always tell you whether you can get a certain type of haircut at home or not.
This haircut is a work for a professional barber, and also ask him to add some texture if you'd like it.
Let us know what you think of these haircuts.