Haircuts or hairstyles are one of the main reasons behind someone's good looks. And Mid-Fade Crop Top is one of the best and most attractive haircut choice for men.
Many people, that you may come across will talk about Mid-fade crop top haircut as one of the best and popular haircuts of the 90s, but the truth is,
It is still one of the most attractive short-length haircuts.
This look has the compatibility to stand out, and is surprisingly very low-maintenance haircut choice, and who wouldn't want that?
Making hairstyling choices can be hard, and tricky, so you need to have the best and wise guide to follow up, otherwise you can get into trouble.
So let us help you!
1. Curly Mid-Fade Crop Top
This haircut can have the normal length, but what will look more astonishing is to have a little longer mid-part than normal length.
Curly hairstyles give us a vibe of sexiness, and being wild,
So increasing length of your curly mid-fade crop top will add spices to your hair recipe!
Are Curly-Mid Fade Crop Top A Good Option To Go With?
Whenever we make choices, we are often confused whether to go with a certain choice or do the total opposite.
Same might happen to you while getting curly mid-fade crop top haircut as hairstyling decisions can change your life for good.
So if you have second thoughts about this haircut, then let us tell you a secret, which will clear your mind,
And the secret is that " you will slay this haircut" so go for it!
2. Thin Tousled Top With Mid-Fade
This haircut can be dyed silver with darker roots. What is special about this mid-fade crop top haircut is that, it gives you more of a cool look.
You can dye your hair just the color you want or you can leave it natural, choice is yours!
3. African Crop Top With Mid-Fade
Nappy hair gives you tons of options, showing different and unique haircut choices.
One of the coolest haircut choice you can make is to get African mid-fade crop top. It is the coolest haircut in the list of short-nappy haircuts.
Do You Need Natural Nappy Hair For This Haircut?
Whenever we talk about haircuts or hairstyles that specifically show nappy hair,
People might want to know if this guide for all or just for people with natural nappy hair.
The answer to this question is that, yes this guide specifically points out to people with natural nappy hair,
But there are some artificial ways to get nappy hair, if you're a fan of this haircut.
4. Natural Mid-Fade Crop Top Of Medium Length
Crop top haircuts are usually of short length, but that does not mean that they are bound to a specific length.
Mid-fade crop top of middle length is one of the attractive hairstyle choices in the list of crop tops.
This haircut points downward, rather being upward and give you a messy look, which many girls get attracted to.
Trust us, we are all about you, and love how you know the value and importance of good haircuts.
5. Eyebrow Hardline Connection
Why not give your crop tops a touch of hardliners, and you can also go with double hardlines.
This haircut is followed by guys that are daring when it comes to haircuts or hairstyles as it is not common but is loved by most of the people.
With this haircut and eyebrow style, you also need to style your beard accordingly so it is a choice, that will lead you towards a totally changed look.
People May Ask, "Do I Need A Professional Barber For This Haircut?"
As explained above, this haircut has hardliners, and it is continued with your eyebrow, giving you sexy eyebrow cuts.
Another factor is that, you need to go with a compatible beard style while going with this haircut, like French beard or a full goatee.
Now with all these mentioned factors, one can say that they definitely will need a professional barber, because you don't want something so good to get wrong.
Even a small mistake can make you feel guilty for choosing this haircut, so we will recommend you "don't try this at home".
6. Messy Spikes With Crop Top
Mid-fade crop top haircuts are a common and great hair choice.
And the best things is that it has sub-options for you and many other men like you, who would like to have mid-fade crop top but may have different hair texture or different hair length.
This haircut is a good news for every men as it covers many types and has plenty of cool haircut options.
One of the attractive and hot style if messy spikes with crop top.
But do you know why is it sexy? Because it gives you a neat look but is a messy haircut, this is a rare quality and you may not find this factor in many haircut choices.
7. Taper Mid- Faded Top Crop
It is God-Gifted haircut! Once you get this, nothing can stop you from being the sexiest men alive.
Don't tell me that this is an overreaction, because you will not know what I'm talking about, if you don't try this haircut from the list of mid-fade crop top.
8. Neat Crop Top
This haircut has the neatest cuts, and is a decent choice to go with.
Not that other crop tops are not neat, but this one is especially for men who like to have neat and small mid-fades.
Are You A Fan Of Textured Hairstyles?
What if I tell you that your barber knows the magic to add texture to your hair? Would you believe it? Do you want this to be true.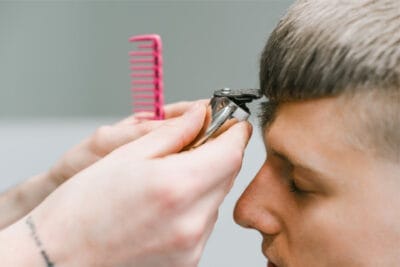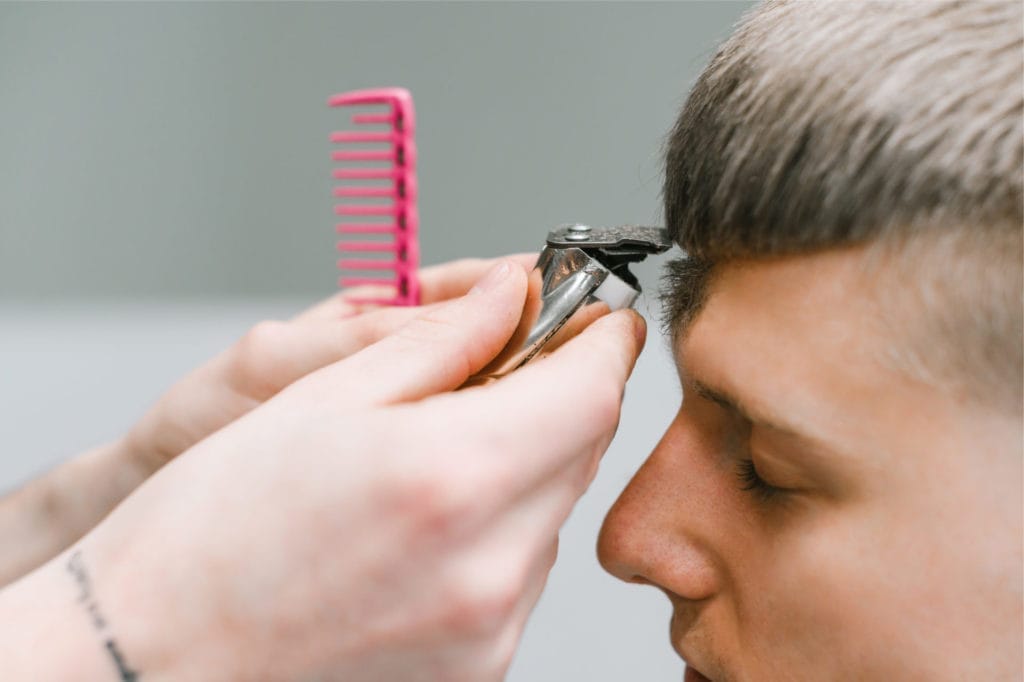 Good news is, that it is true.
Men who like textured hairstyles, can ask their barbers to help them with adding it. But the condition is that you need to have a professional barber.
Textured haircuts are a bad boy, but if you add texture to mid-fade crop top haircuts, then game is over for others.
To believe everything we mentioned you just need to try one of the steps we mentioned, and you will know why exactly were we excited to share these secrets with our readers.
Conclusion
A list containing different mid-fade crop top haircuts have been mentioned in this blog.
All you need to do is read it, and apply the same guide to your hair routine. You will see how life changing a haircut can be.
Crop tops are one of the coolest haircuts, especially when you are a cool haircut fan.
Let us know which one of the mid-fade crop top did are you going to try, or if any of your question isn't answered yet.