2018 was the year when clashes between royal football teams of various countries happened. It was a stunning journey for the football fans.
Not only did the star players amaze us, but also some underrated players got the spotlight on what they deserve.
Such an incredible performer was Harry Edward Kane. Harry Kane is an amazing football player of the England team. Do you have the desire to acquire a Harry Kane Haircut? Then you're in right place.
He was quite famous for his skill and talent, which pulled him into the spotlight during various global events. Along with that skill, his gorgeous look melted the hearts of millions.
What's The Specialty of Harry Kane Haircut?
This footballer had tried several hairstyles till date. However, one theme is common in all of those styles. that's what we are going to discuss in this article.
As a fan, if you want to keep that to yourself, follow us. But let's see first what's the specialty of Harry Kane Haircut.
His hair texture is straight. Hair density is medium.
Harry's face shape is oblong type. You can say it is in between diamond and oblong.
This hairstyle has a slight taste of quiff too.
The hair colour is dark blonde.
The hair length must be 3 inches or more for the top part. The sides must be under 2 inches.
These are noticeable characteristics of his haircut. However, the other details will be discussed during the process.
Can You Have Harry Kane Haircut?
Frankly speaking, if you want to have the same haircut as Harry Kane, you must have straight hair. Curly and wavy hair won't be perfect for this haircut. There is a way if you make your hair straighten.
Secondly, the best face shapes are triangular, oblong, and diamond. Other than these face shapes won't be accurate for Harry Kane Haircut. However, if you don't want the look, if you are happy with the haircut only, feel free to have the style.
How to Get Harry Kane Haircut?
Acquiring Harry Kane Haircut will be easy if you visit a barber. Though here I'll provide you step-by-step process to have Harry Kane Haircut. So, whether you are doing it by yourself or instructing the barber, you'll have an upper hand.
1. Prepare Your Hair for the Harry Kane Haircut
Preparing your hair for further process is important. As mentioned earlier, you must grow your hair at least 3 inches.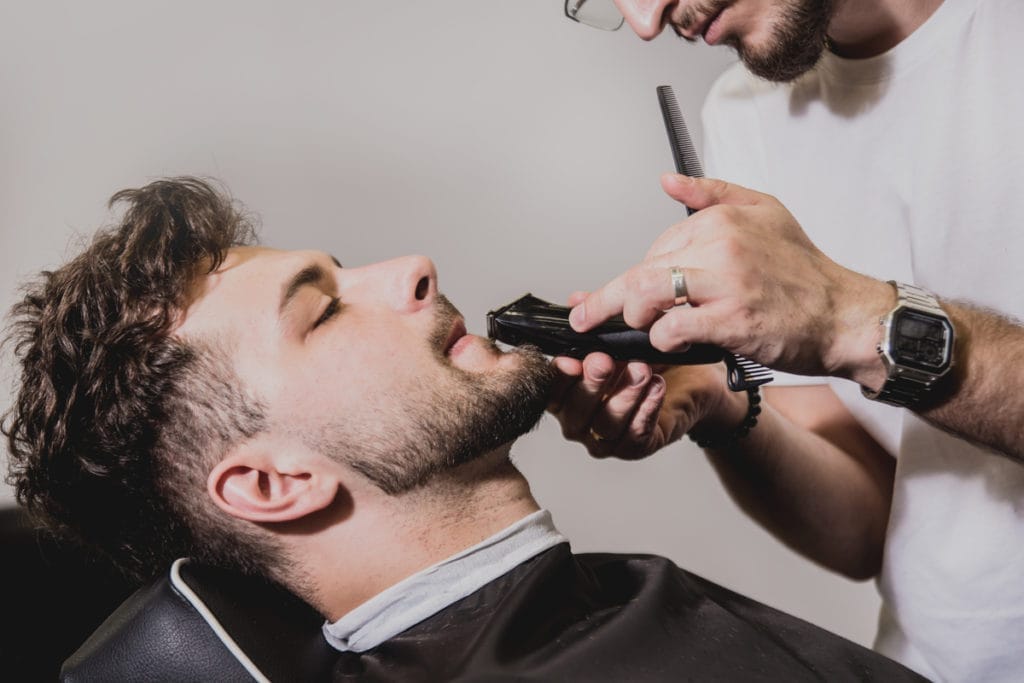 Consume a healthy diet to grow your hair faster. Vitamin B12, Vitamin C, and Vitamin A are the main ingredients that influence hair growth. Continue daily food consumption with these ingredients.
It is better to avoid fast food while you are achieving your target. Continue this for 4 weeks.
Lastly, external nutrition is important too. Use oil daily to nourish the hair roots. Use shampoo and conditioner once a week. Your hair will grow shiny and strong.
2. Treatment of Top Portion of Harry Kane Hairstyle
Follow these steps carefully.
Comb your hair in the backward direction. As you haven't shaped your hair for quite some time, allow scissors to keep the length equal throughout your head (top part only).
As the mid-portion is done, now shift to the front part. There is no vital task left for the front part, However, a little adjustment is required.
Make a partition on both sides of the top head portion.
Now at any side, make a straight cut of 1 inch (take any side according to the partition line).
On the other side, allow the trimmer to give a sharp cut. On both sides, make sure you are adjusting the hairlines finely with the skin.
3. Do the Sides and Back Portion like Harry Kane Haircut
These will be easy. Here you need to maintain 2 inches long hair. Adjust the scissor to do it properly.
Comb these two portions in the downward direction from the partition line.
For the back, everything will be the same. 2 inches in height will be perfect for the back too.
4. Add Colour
This is the last step. Dark blonde is the color of his hair. If you want to have some other or want to keep it natural, the choice is certainly yours. I'll recommend you not to color it.
As these will be done, make sure you are applying gel to your hair. Maintain this process for at least one week. The reason is, your hair needs to adapt to the style you are occurring. Hair wax can be a good alternative though. Don't forget to comb daily especially when it is wet.
Conclusion
I hope, the Harry Kane Haircut is crystal clear to you. It would be better if you keep a picture of him during the haircut. Read the instructions given above and match them with the image. It will give you the exact idea regarding your steps.
A lot of stylish haircuts are available on our website. Click Here to check those out.