In this post, we will explore some of David De Gea hairstyles trends that you can recreate for yourself.
WHO IS DAVID DE GEA?
He is a Spanish professional footballer who also plays for Manchester United at the club level. Indeed, he ranks as one of the best goalkeepers in the world in modern times with numerous trophies under his belt.
He signed for Manchester United under Sir Alex Ferguson and has been playing with them since 2011.
David grew up in Madrid and started his career with Atlético Madrid. He is one of Spain's most recognizable soccer players because he always looks so cool on the pitch!
Beyond his foot skills, David De Gea's hairstyles have been the center of attraction over the years of his career as a footballer.
We have the opinion that David De Gea is a footballer with one of the best hairstyles. You should probably try his hairstyles after reading this blog post.
David De Gea is a sensation and source of motivation to many people. They admire his various looks and hairstyles and that is why many people try to copy his styles.
David De Gea features in many posters in barbershops all over the world as his hairstyles are considered popular and can attract many people.
Even though he has been criticized by fans for some of his hairstyles, he still appears to be one of world football's best-groomed players with some of the latest and trendy haircuts.
Why choose one of David De Gea's hairstyles?
David De Gea has been attracting a lot of attention with his hairstyles because he looks good in all of them.
Many fans try to copy his hairstyles and you should at least try one after finding out which style suits you. Keep reading to find your desired look!
All his hairstyles are world-class and you should try one if you want to look classy.
Below is a list of the most attractive David De Gea hairstyles for you now.
1.SKIN FADE WITH LONG HAIR
The high skin fade with long hair is the most popular David De Gea hairstyle.
If you are looking for a hairstyle that gives you an attractive look, we strongly recommend this hairstyle.
It is a very attractive hairstyle that has won the praises from his staunchest fans to his worst critics.
Hence, it is evidentially clear that David De Gea loves this hairstyle more than any other!
David De Gea has often appeared with this hairstyle on many occasions.
He has been spotted sporting this particular haircut, especially when playing international games and playing important games.
Watch David De hairstyle video!
2.LONG HAIR WITH COMB OVER
De Gea is well known for his hairstyle and long hair with a comb-over. Without a shadow of a doubt, long hair with a comb-over is one of the best hairstyles in recent times.
If you adore fashion, you need to give this hairstyle a try. This particular David De Gea hairstyle is another well-known hairstyle.
You will surely adopt this hairstyle if you consider how attractive David De Gea looks in this one.
Many football stars are well known for this hairstyle as it gives them a well-defined and classy look.
High fade haircuts are attractive on him due to his face shape. Therefore, we recommend that you get a hairstyle appropriate for your face type.
Long hair with a comb-over is one of the most popular David De Gea hairstyles out there!
The only problem with this particular hairstyle is, it goes in and out of fashion frequently.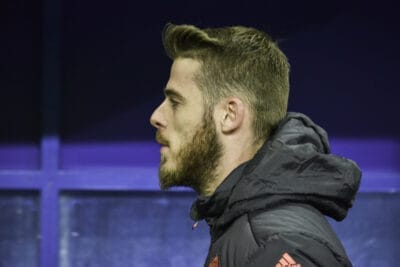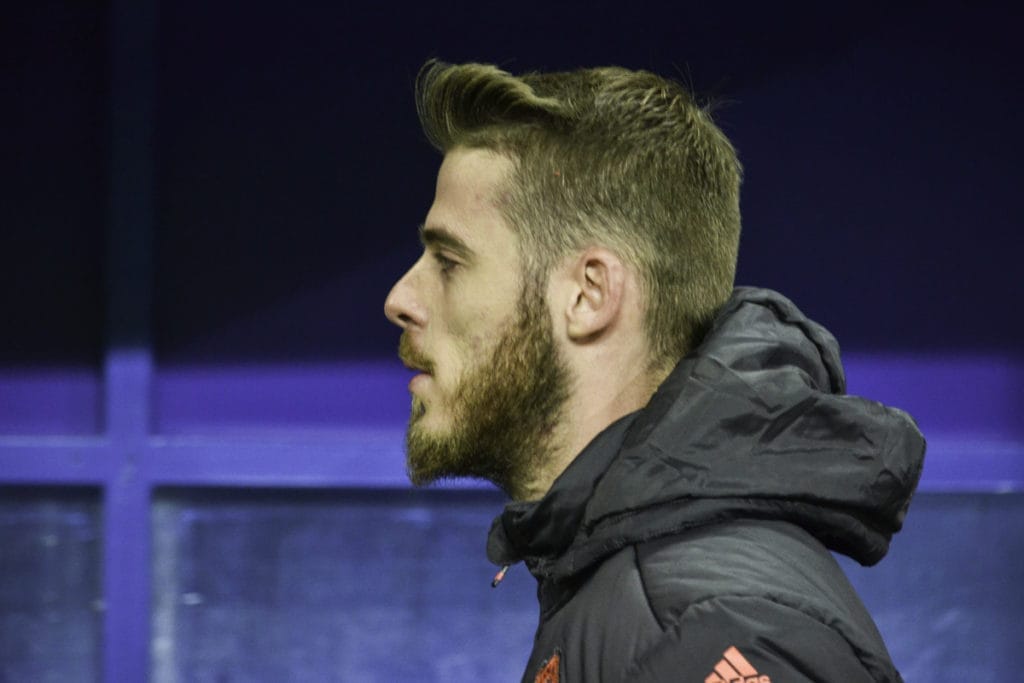 However, the fact remains, it is still one of the best hairstyles for you to try this year.
It requires minimal effort to maintain this hairstyle and we encourage you to give it a shot. You will surely love the way you appear in this one!
If you want to stand out with your style, check Nick Jonas Haircuts!
3.LOW FADE
This is also another David De Gea hairstyle that catches the eye.
The main advantage of this style is, it more or less fits all face shapes. It's also effortless to maintain. This is the reason why David De Gea often gets this haircut.
Try this particular haircut and receive compliments from friends and family alike.
4.UNDERCUT WITH THE HARD PART
This particular David De Gea hairstyle is famous and has quite a few enthusiasts.
Undercut with the hard part is a style that David Dea likes to sport from time to time.
Do you know why?
Apart from the attractive look it gives, it is a very popular hairstyle in Spain. You can observe many Spanish footballers with this hairstyle.
If you are planning on visiting Spain, the locals will immediately fall in love with your haircut. It could also be a great ice-breaker.
Many of David De Gea's fans love to sport this hairstyle as a sign of their undying and loyal support. You should also try this style to show support to him.
Of course, this isn't limited to his fans, many casual football fans like to obtain the same hairstyle as the Spanish superstar.
5.THE TAPER FADE WITH A COMB-OVER
Are you looking for a David De Gea hairstyle that is popular in countries apart from Spain?
Well, try the taper fade with a comb-over. A great style that suits every head shape!
People who can't decide what fits their head shape can opt for this style hassle-free!
You should try this hairstyle as it will make you look handsome.
Indeed, David De Gea has made this hairstyle popular among football fans around the world.
6.THE BUZZ CUT
Not only does David De Gea love this haircut but many people around the world are madly in love with this haircut as well!
WHY!? Well, the buzz cut is one of the best hairstyles in the world.
David De Gea has been seen on several occasions with this haircut. This style goes perfectly with a light beard style.
7.THE TOP KNOT
The top knot is a hairstyle that accentuates David De Gea's unique facial features.
We recommend the top knot hairstyle if you have long hair, it emphasizes your traits.
Do you know why David De Gea loves the top knot hairstyle?
Well, it is due to the fact that he has long hair which favors the top knot.
Furthermore, it is well known that beards are commonplace among Spanish footballers. As you know David is no exception, and this style goes perfectly with his well-kempt beard.
Maintaining this hairstyle will require patience and commitment due to long hair. It requires regular care and attention because you need to constantly treat the hair.
8.THE SHORT TAPERED SIDES TOGETHER WITH LONG HAIR AND COMB-OVER
This hairstyle has very short and tapered sides with long hair on top and a comb-over.
It is very attractive and you should try it if you want to impress the ladies. In fact, it has been fashionable for a long time and you should try it out as well.
It is a perfect haircut for party lovers as it is considered by many people to be one of the sexiest hairstyles in the world.
Conclusion
David De Gea is a handsome man and has many fans all over the world not only for his goalkeeping skills but also for his fashion style and grooming.
Many men look to him for the latest trends and styles, not only in the fashion department but also with respect to his hairstyles.
So what are you waiting for! Get yourself to the barber to get the best style for you!