Dani Alves's name always comes in news and spicy gossips media. Dani Alves haircut is one of the most trendy haircut in the line of successful fashion trends. The Famous football Player Dany Alves is known for his stylish sense and incredible games. Here I picked all the information about Mr.handsome "Dani Alves" and his unique hairstyles. Let's see all and learn about Dany Alves haircut and more.
Who is Dani Alves?
Dani Alves da Silva, simply known as Dani Alves is a professional football player. He gained a lot of attention for his different and unique hairstyles from time to time. He once said that "Being different is my normal".
He influenced millions of people to share another side of themselves. In this article, we have mentioned some of the Dany alves hairstyles that are amazing, and equally funny that made his seek the attention of the media and netizens.
Dani Alves's 5 Best Hairstyles
1. Monk Hairstyle
One of the most talked-about hairstyles of Dani Alves was monk-styled hair. In Dani Alves haircut(s), this was the most inspired, and attention gaining haircut. In this hairstyle, he had buzz cut from all sides and in the center, he kept hair that seemed to be like poop emoji.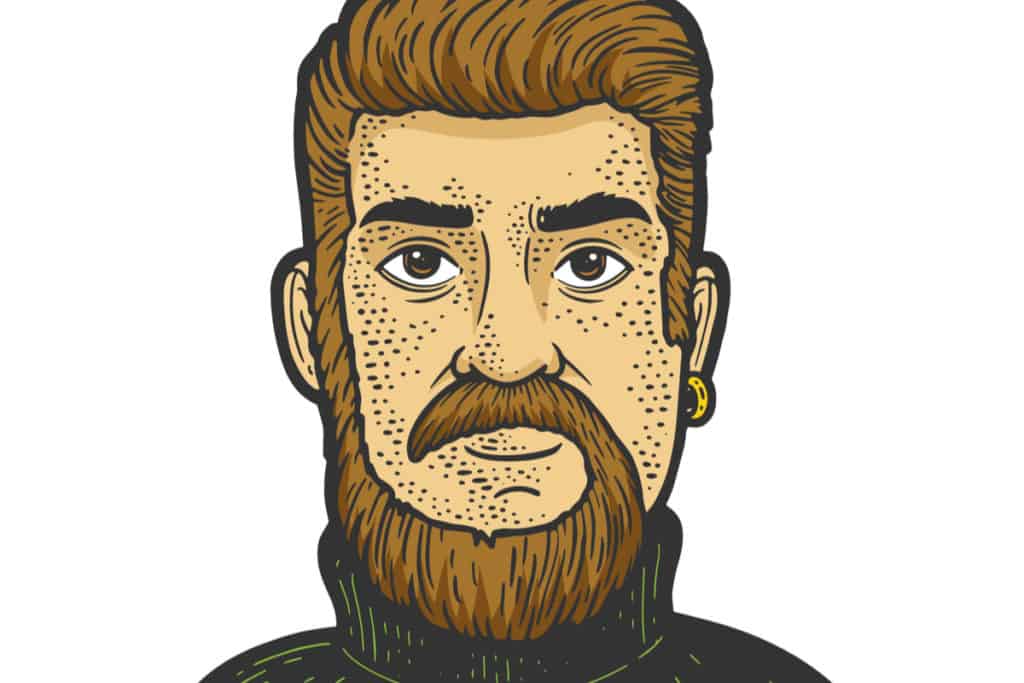 Media and netizens went crazy. Some of the people liked his hairstyle and the others didn't. But that style gave out his uniqueness.
2. White Locks And Black Roots
This style is nothing new for today's world but Dani got it for the 2014 World Cup. This Dani alves haircut was the classic of all! When the game started he had all black hair but then he decided to change his hair and got his black locks white and the roots were black. That hairstyle at that time didn't amaze people but now it's a trend. People with the square face would look awesome with white locks.
3. White Locks Slicked Till Roots
In that same World Cup when he was done with white locks and black roots he got another style. He got his roots also white…Even now many celebrities have white hair. But some have a buzz cut and the other ones have it in some other styles.
4. Curly black hair
Natural black hair always looks classy. In one of the charity auctions, he got his hair curly. The natural texture and that black hair are never out of style. Dani Alves haircut(s) are the most attractive haircuts, and I guess you should try them. Any person in that style would look stunning. Black long or short curly hair always makes people look hot and appealing.
5. Buzzcut (Best Of Dani Alves Haircut)
Okay, this hairstyle is the most famous and trendy. Buzzcut means having short hair all over the head. Everyone loves buzz cut as it's time-saving. You don't have to style buzz cut right? Buzzcut is one of the sexiest hairstyles that remains in trend. It's never out of fashion.
Some Tips For Maintaining Dani Alves Haircut
a) Wash Your Hair Regular Basis
Wash your hair 2 to 3 times a week with sulfate and ammonia-free shampoos. Use mild shampoo for hair bath. Wash your hair can reduce hair falls and protect your hair from dandruff. Because dandruff is the main cause of hair fall. Dani alves haircut can be attained at home, so what are you waiting for?
A mild shampoo is easily available in a local store and you can buy it online. Some mild shampoo comes in a trial package and all mild shampoos are natural with any side effects.
b) Massage Therapy For Healthy Hair
Before head bath use hair oil to massage your scalp as massage will help you relax and stay tension-free for healthy hair. In some research, massage therapies are the best and organic way to stay your natural hair black for a lifetime.
It's a very effective and natural way to protect your hair and make them strong. Massage also helps to reduce hair fall. Almond oil is the best natural oil for your precise hair
c) Comb Your Hair With Wood Made Combs
Comb your hair regularly. If required apply hair gel so it can protect your hair from getting damaged from UV rays or pollution.
The comb helps in hair growth and makes them frizz-free and straight. Comb for 10-20 seconds also helps in increasing blood circular in your head and make your hair shiny and black.
d) Avoid Drinks And Drugs
Don't smoke or drink for healthy hair as smoking and drinking can lead to hair damage and breakage. Taking a large number of drugs is very dangerous for you. Once hair is damaged it's really difficult for making them return to normal.
e) Make Braids For Long Hair
If you planning to grow your head hair then braids are life-changing or lifesavers its means braids are one of the finest ways to grow your hair fast and natural way. Braids are also protected your hair from UV rays and dust-free in your daily routine.
f) Follow A Healthy Diet Chart
Follow a right and healthy diet must be your priority. In an interview, Dani Alves said that he follows a strict diet to make his hair healthy and shiny. He also said that eating green vegetables and best for hair and skin also. A little self care is what we all deserve! And these steps for maintaining Dani alves haircut are essential.
Conclusion
To conclude, Dani Alves Haircut is one of the classic haircuts. From above discussion, You can choose your favorite haircut. And now you even know the tips to maintain Dani Alves hairstyles. Let me know which one of these haircuts inspired you the most?