Are you a fan of bowl cut hairstyles? The next step in the Bowl is to try a new chili bowl hairstyle. Some people take hairstyling to a whole new level, as evidenced by this amusingly weird chili bowl hairstyle.
A hairstyle is one of the most visible and vital components of grooming. Everyone does it according to their personal preferences. However, this hairstyle is not suitable for all hair types, as it only works with silky, straight hair. This unconventional style not only helps one look unique and stylish, but it also makes a good impression on others.
Chili bowl haircuts were very popular in the 1970s, despite having started to make a comeback spring and summer seasonsin. This chili bowl haircut is quite adaptable. It is largely determined by how you style it to suit your preferred occasion.
You can either style it very professional or make it appear playful. The most appealing feature of this chili bowl hairstyle is that it's not restricted to a specific gender or age group.
Below are some of the most popular and best chili bowl haircuts.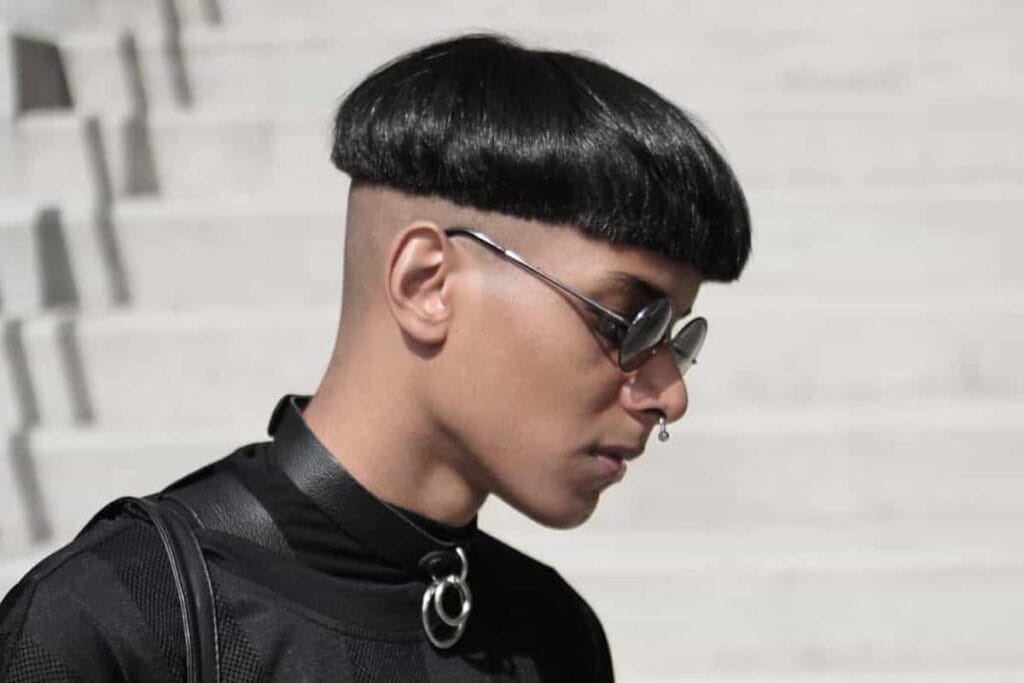 The Standard Chili Bowl Haircut
The basic chili bowl haircut is a legitimate cut that involves keeping a chili bowl over the head and clipping the extra hair around the cup. This is a trendy hairdo for young male runway models. As the haircut looks simple and smart.
Chili Bowl Cut With Fade Sides
This chili Bowl Cut with fade Sides has a particularly well-maintained haircut. Edges are cut to zero, and the completions are not feathery. Allowing completions to collapse naturally is one way to get this stunning haircut.
Shake a few hair strands in the best direction simultaneously. This will give off the image of a messy appeal.' This Chili Bowl Haircut is best for a fun night out with closest pals. You may also wear this retro haircut with a professional dress.
Chili Bowl Freefall With Tinge of Red
If you generally have upright hair, this chili bowl cut might be for you. Blow-dry your hair in a downward direction to achieve this chili bowl freefall with tinge of red. Smooth it out to make the hair look both upright and falling onward.
The Chili Thin Blonde Haircut
The amount of hair distinguishes this chili thin blonde hairstyle have lately been displayed. The hair isn't as crammed here, which has its own unique style. This style would be great for someone with naturally thin hair.
This hairstyle has a many more layers than the previous one. Driving the hair strands ahead is the best technique to achieve the Chili Bowl Haircut. This haircut may be worn at any place and is appropriate for both formal and casual occasions.
Chili Bowl Sliced With Bangs
In this Chili Bowl Haircut with Bangs, there are many layeres in top hair. This gives the hairstyle a lot of volume while also making it feel cosier. It's the perfect search for someone who wants to have scruffy hairstyle with chili bowl cut. All you have to manage and style it by combing levels to front end hair but leave ends of chili bowl hairstyle alone.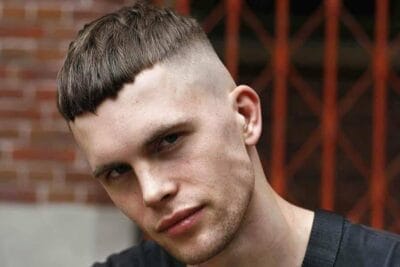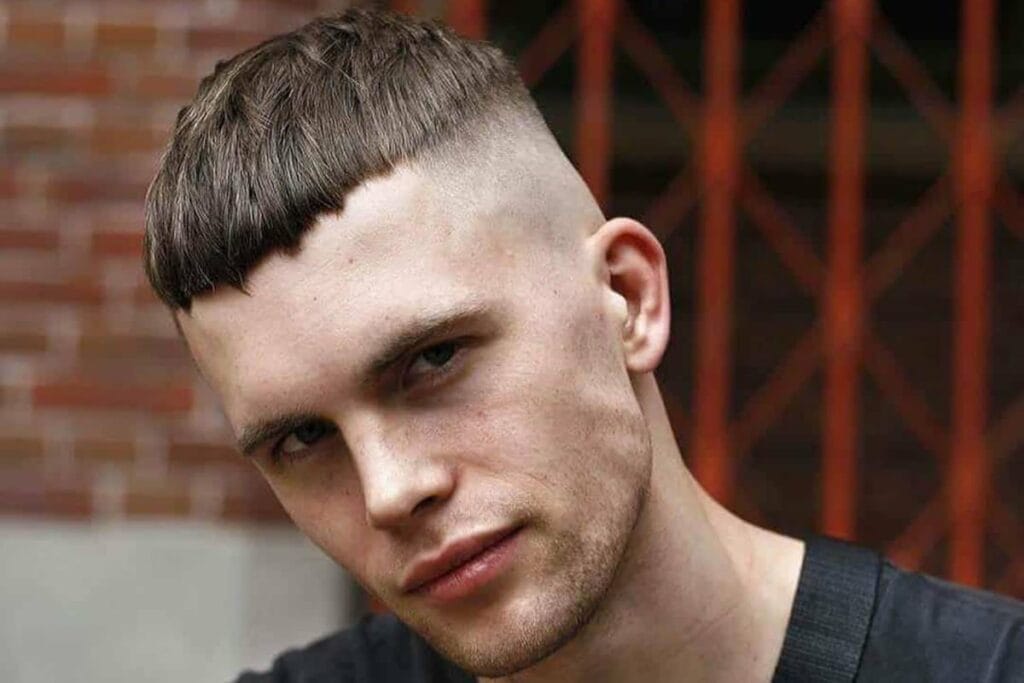 Short and Messy Hair Bowl
If you're wondering if you can have long hair and still have a short messy hair bowl chili, the answer is yes. When the hair falls into your eyes, you get the full effect of this haircut. Maintain a consistent length and level of hair throughout.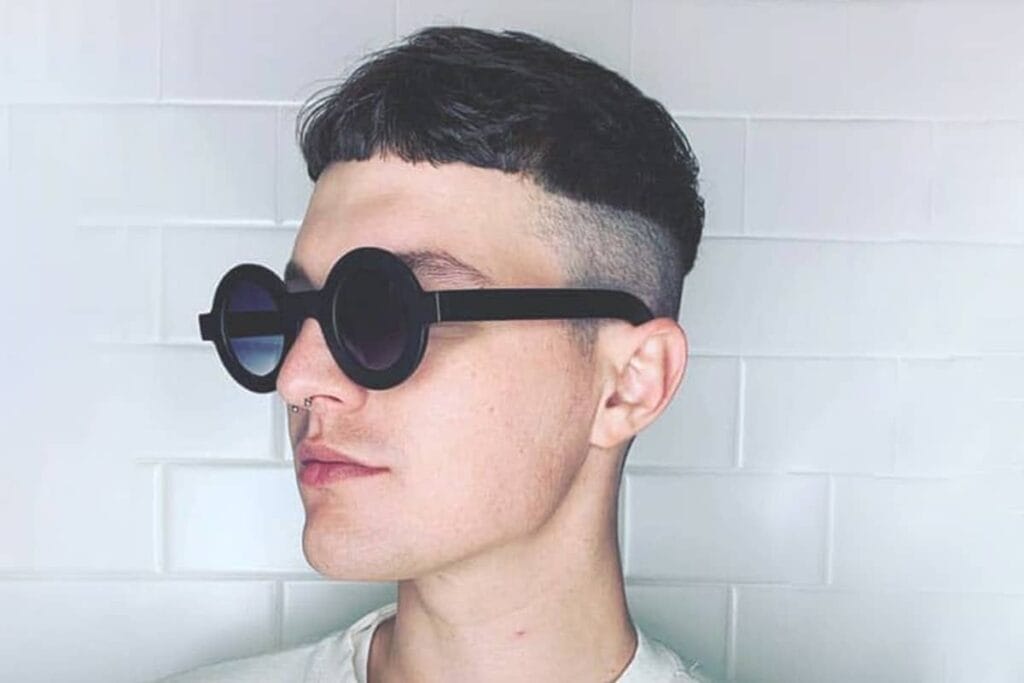 Disconnected Undercut Chili Bowl
Many people don't like the idea of completely slicing off hair edges. You'll notice that the borders of this Disconnected Undercut Chili Bowl aren't completely shaved off. In addition, the hair on the face is much thinner. For thin hair, this disconnected undercut chili bowl haircut is great. It's quite simple to style by simply blow-dry it downward.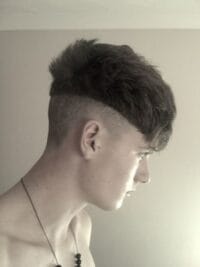 You have the option of ruffling the hair on the top or keeping it modern & stylish. Adding mahogany color to the hair will attract a lot of attention. It's not always a smart idea to style your hair as if you're going for a routine daytime event. You can take your haircut a step further by adding your own personalized style and trimming your hair to feel more at ease. Fringes in the front will add texture to your haircut while also giving it a traditional look.
Modern Spikes With Chili Bowl Cut Style
Despite having a chili bowl appearance, people can choose all types of modern Spikes with chili bowl cut styles. If you truly want to keep up with the latest trends, then the modern and trendy spiky chili bowl cut is the way to go, as it's now trending.
Helmet-Style Chili Bowl Haircut
This can vary because it's decided by what appears to be for items that appear to be headwear. This guy's Chili Bowl Helmet resembles a cycler's helmet, with much shorter length of hair at spine & longer lenght of hair in direction of front.
Ash-Grey Chili Bowl Haircut
Hair dyeing is an option for men who are willing to experiment with new, creative hairstyles. This smooth ash-grey hair tone is elegant, and it looks much better when cut into a chili bowl shape. The hair doesn't have to belong; it can be spiked to give the haircut a more edgy feel.
Simple Chili Bowl
This Chili Bowl Haircut looks simple, and if you see someone else doing it, you would want to try it yourself. Cutting the excess hair and keeping the cut over the head is the best way to wear it. This hairstyle is very popular among youthful celebrities, but that doesn't mean you can't try it if you're over 40. It has a trendy cut and is simple to put on.
Tips for Maintaining Chili Bowl Haircuts
Check out the below tips to maintain your chili bowl haircut.
Select the Correct Products
For the best chili bowl haircut styling, you have to choose the right and personalized hairstyling products that are suitable for you. Select hairstyling products that are appropriate for your hair texture.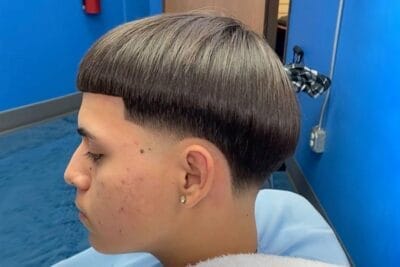 While shopping for shampoos & conditioners, keep your hair texture in mind. The hair styling product ingredients were chosen based on hair texture, which include oily, dry, and damaged hair.
Don't Shampoo Your Hair Daily
Chili bowl haircuts are best suitable for silky hair. To get silky texture your hair should not be shampooed every day. Shampooing the hair every day removes oil from the hair. Instead, shampoo your hair twice or three times a week. Dry shampoos are a good option if the hair is oily.
Conclusion
These list of some best chili bowl haircut might hopefully encourage you to get any of them for yourself. These hairstyles have their own distinct vibe. These haircuts gives you a tranquil & trendsetting personality. Chili bowl haircut has become popular since beginning of this year, now is the best time to try it. One of the most crucial advantages of the chili bowl cut hairstyle is that it is simple to build and also really adaptable.
A chili bowl style can be worn with almost every outfit and for every occasions. Choose a haircut that will gives you both vintage and a modern look. Finally, there are no boundaries to the chili bowl haircuts that you can try on every hair type. Almost all Chili Bowl hairstyles for many different hair types can be wavy or straightened, and the majority of them are appropriate for almost all events. Before deciding your favorite bowl hairstyle, take some time to evaluate your work environment, personality, and personal style.
Hopefully, you liked the variety of different Chili Bowl Haircuts for your hair. Finally, inquire if the hairstyle you prefer is appropriate for your face shape. It will assist you in appearing your best and perfect hair. If you still have some doubts about Chili Bowl Haircuts, scroll below to look at the FAQ section.
Chili Bowl Haircuts for Boys' Hair FAQs
What Is a "Chili Bowl Haircut"?
A chili bowl cut (aka mushroom cut) is a hairstyle with long bangs that run the length of the head. The back and sides are either the same length similar to bangs, or they are slightly longer in the back.
Can a Chili Bowl Cut Look Good?
Yes, when properly maintained with the tips described above, chili bowl hairstyles look fantastic.
Which Chili Bowl Haircut Looks Good?
Everyone has their own style and preference, but the most popular is the Helmet Style Chili Bowl Haircut, which is attractive and one of the object-inspired haircuts.
Which Chili Bowl Haircut Is the Easiest to Achieve?
The short, messy hair bowl is the one chili bowl haircut that is simple to do and get since it requires less maintenance and care.
Is Chili Bowl Haircut Suitable for Men?
Yes, chili bowl haircut is suitable for men.